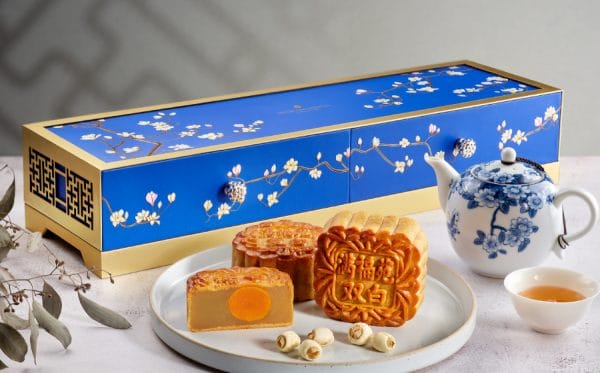 Truth be told, we don't really care so much for the Mid-Autumn festival because in the grand scheme of things, it doesn't have the feel-good factor of Christmas (start shopping early) or the dress-up aspect of Halloween (hands up if you're going as Keanu this year). If you have to satisfy your folks, the in-laws or overzealous friends who seem to enjoy this festival, here are six hotels who have perfected the art of the classic Chinese pastry. 
Pictured Above: Intercontinental Singapore.
Its filling is dense, its salted egg yolk is rich and its pastry is oily (as it should be) so thankfully, the good people at Intercontinental Singapore are providing a travel tea set that consists of a teapot, a pitcher and three teacups.
If you've decided to model your dietary habits after Antoni from Queer Eye, there are healthier baked options like the Low-Sugar White Lotus Paste and Macadamia Nuts ($72 for a box of four) or Ronnefeldt tea-infused ones ($76 for a box of four). 
—
JW Marriott Singapore South Beach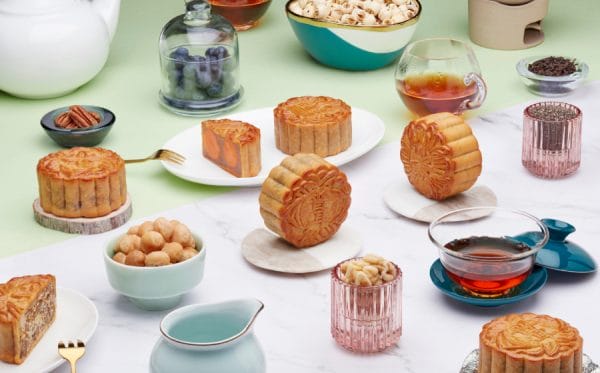 The stalwart of the festival is available at the hotel — the glazed mooncakes with their lotus filling and salted egg yokes. For the millenial folks like us, go for the Blueberry Mooncake ($74 for a box of eight) instead that has a blueberry-infused lotus seed filling, or the Premium Mixed Nuts Mooncake ($82 for a box of eight) that is packed with pecans, almonds and sesame. 
—
Regent Hotel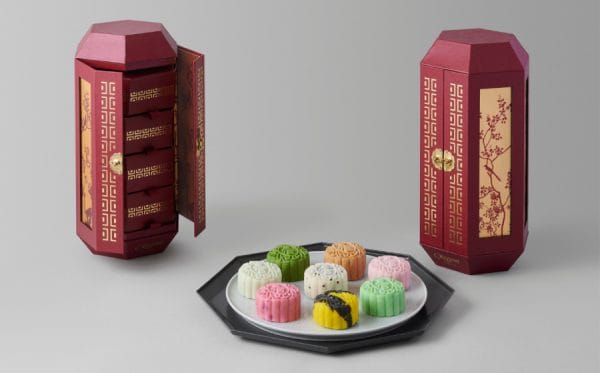 The flavour of Regent Hotel's mooncakes read like a fine dining menu (which also means the geriatrics won't enjoy it) — osmanthus tea and purple cauliflower, truffle carbonara and yuzu strawberry cheesecake.
If you have to appease the elders, there are traditional flavours such as white lotus paste with double yolk and melon seeds ($81.30 for a box of two). 
—
Shangri-La Shang Hotel, Shang Palace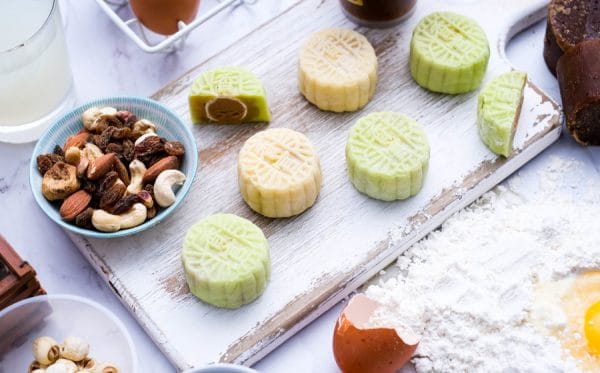 When you have a good thing, you stick to the tried-and-tested formula. When you're Shang Palace, you provide two even toothsome mooncake flavours — a kaya one with white chocolate, reduced sugar white lotus paste with assorted nuts and a yuzu flavoured one with sake, white chocolate, reduced sugar white lotus paste and assorted nuts ($80 for a box of four). 
—
Singapore Marriott Tang Plaza Hotel


You're going to be paying $238 for a box of mooncakes but do the other hotels throw in a bottle of 2015 Château Rieussec Premier Cru Classé Sauternes (in less fancy terms, it's a bottle of white)? We don't think so but back to the mooncakes that come with it — the limited edition this year is a red date flavoured one with pistachio, French cured ham, sesame, and the classic salted egg. 
—
The Ritz-Carlton, Millenia Singapore


The snow skin mooncake is the Bruno Mars of the pastry world — it's palatable to most people and if you really want to gripe about it, it's hard to find a reason to. The Ritz-Carlton Millenia Singapore has dropped two hits with a mini green tea and white lotus version ($72 for a box of eight). 
---