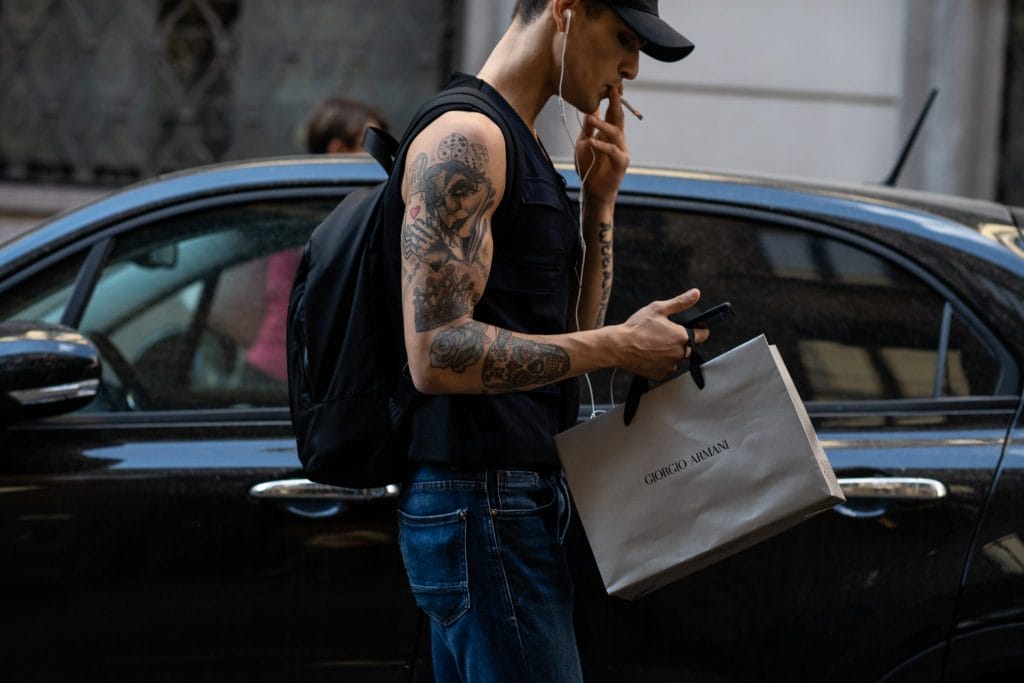 "Milan darling, Milan," Edna Mode piped after tailoring a super suit for Mr. Incredible. Milan Men's Fashion Week SS'20 took place in the capital of all things fashion and design, which got us ogling at superb tailoring and trendy styles, just like the superhero when he laid eyes on his new mission-ready outfit. Here are some street style highlights that encapsulates the fashion of today, as captured by Andrew Barber (@andrewbarber23) from OmniStyle.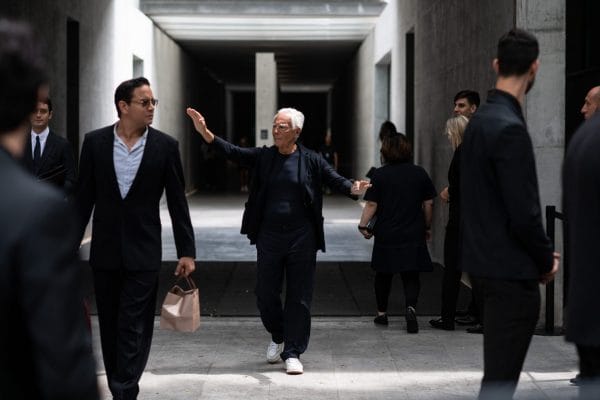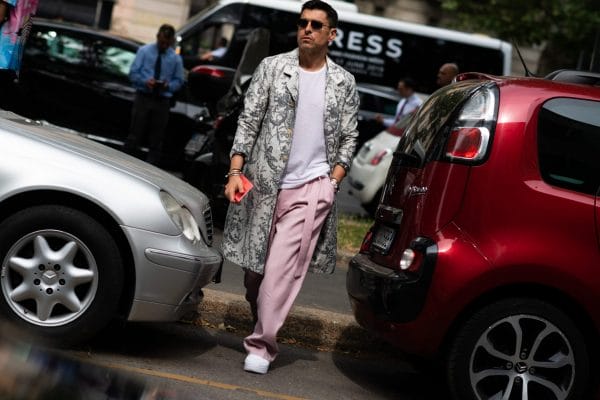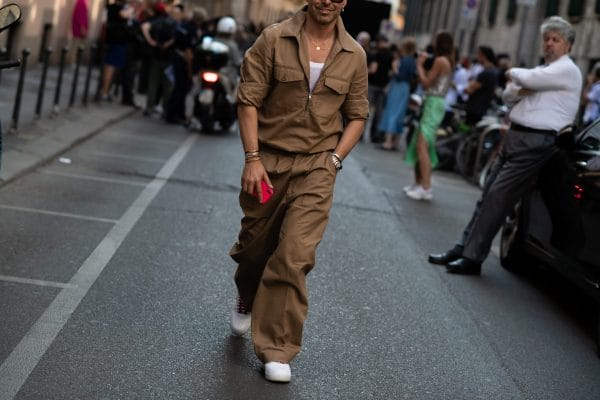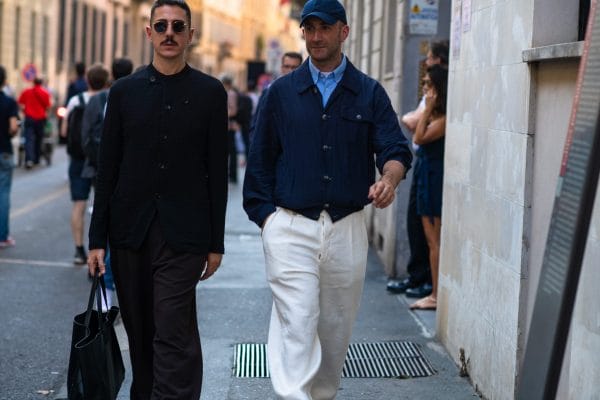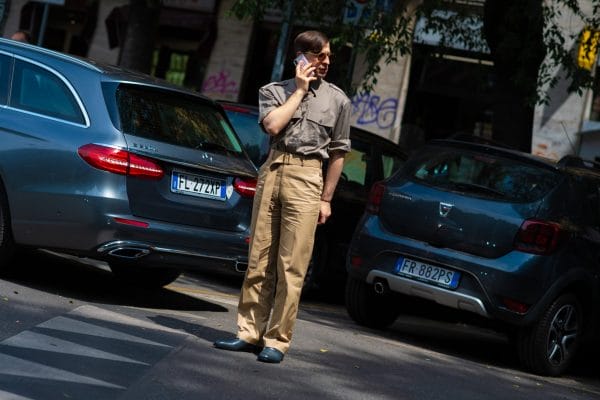 Baggy pants are heavily seen on the streets of Milan. Whether in the context of sports wear, street wear or tailored suits, baggy pants are seamlessly intertwined into these many styles. Excess clothing have always been a sign of wealth and prosperity, and boy ain't fashion prospering now — we even have Mr. Giorgio Armani himself flaunting his riches on the streets.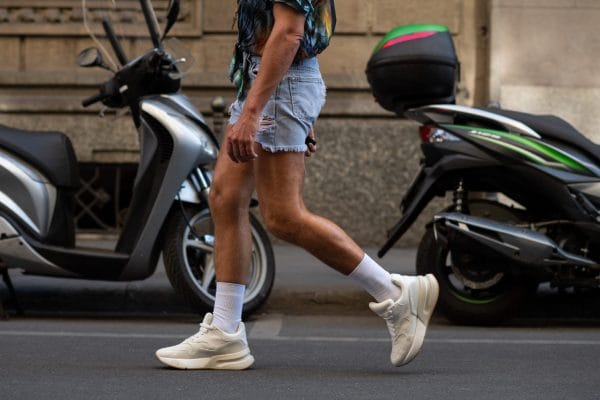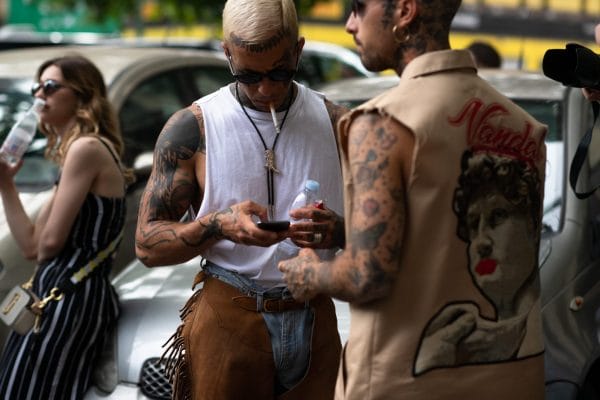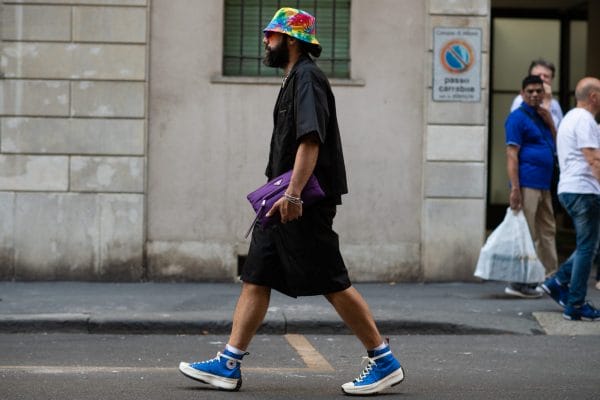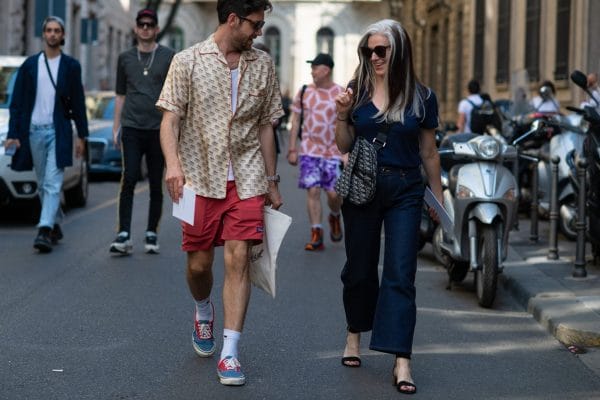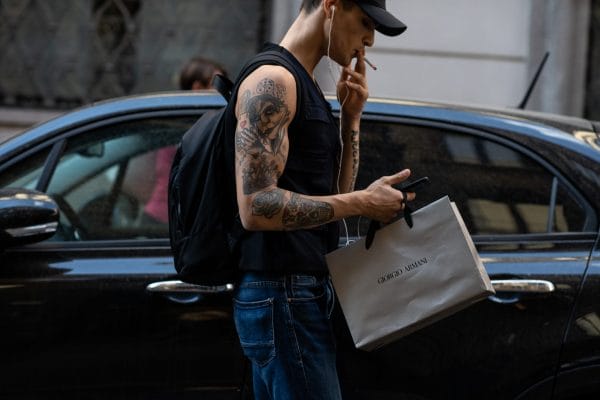 On the other spectrum, it seems the boys of Milan love to show some skin — well, because they are sexy and they know it. Sleeveless tops and shorts flaunt masculinity through chiseled limbs, like a peacock showing off its feathers. Showing skin can be a real birdie for fashion, because it can completely swing the other way in allowing a more gender-fluid dressing, opening a realm of style that is slowly becoming more prominent.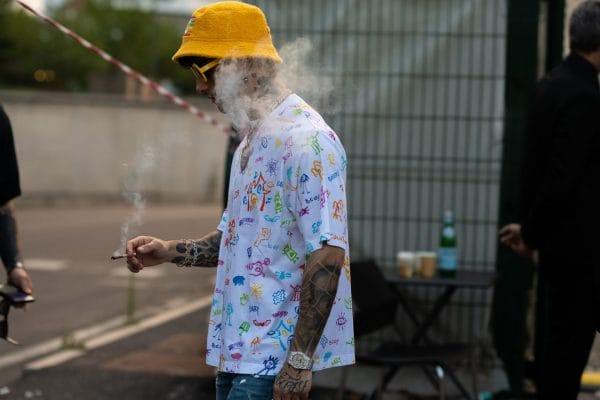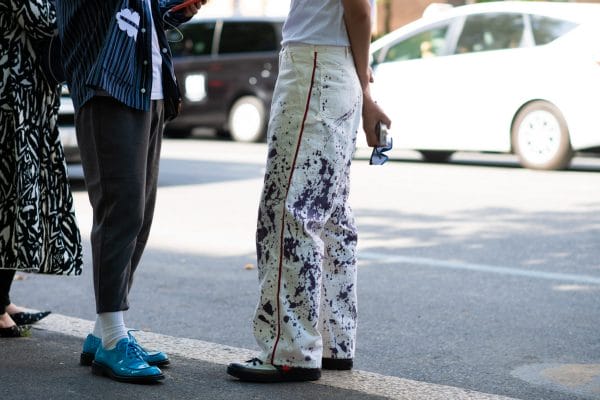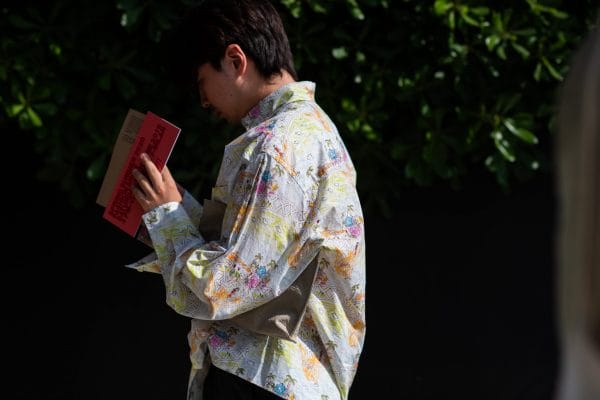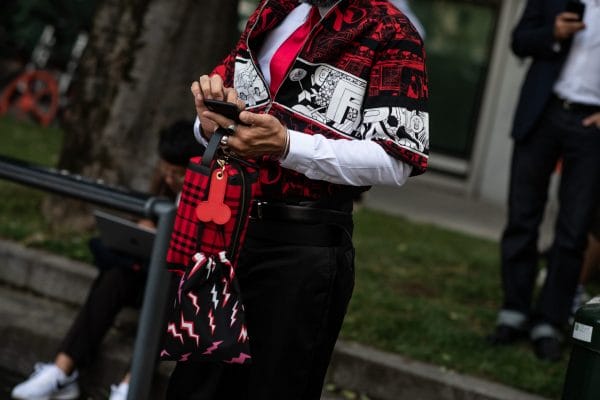 One peculiar trend that popped up on the streets in Milan was animated prints; some even looked like they were a toddler's doodle in crayon. These motifs are different from the classical prints one usually goes for, as influences from Japanese anime or graffiti add a contemporary, cosmopolitan touch that turns an otherwise amateurish outfit fresh.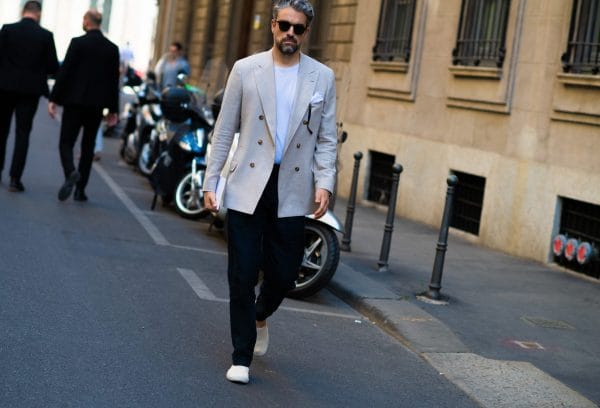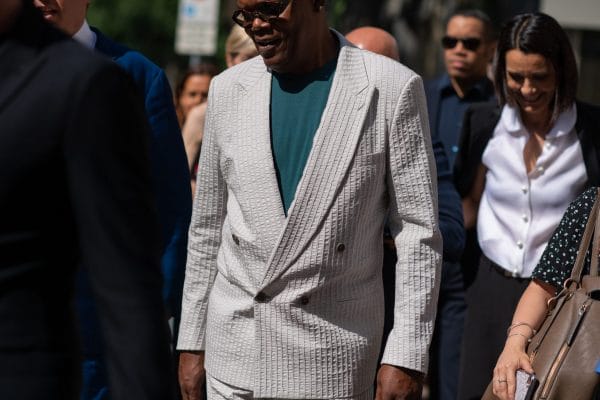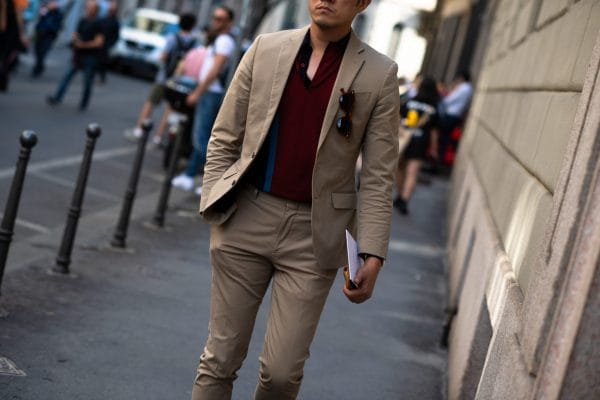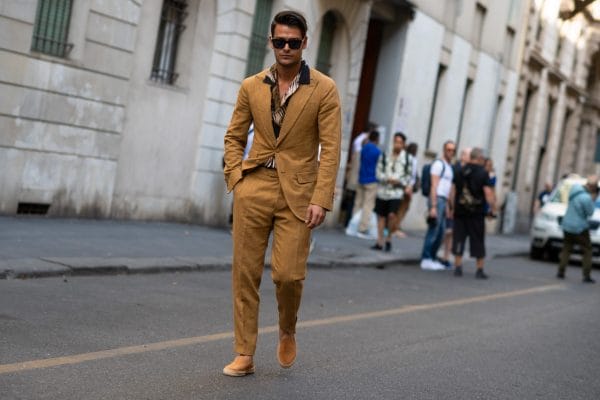 Now, how can one go to Milan and not think tailoring? The streets of Milan featured the handiwork of the biggest fashion houses that work on smartly tailored suits that have a slight dress-down. The double-breasted suit also made an appearance, giving greater contrast between casualness and inherent formality.
---