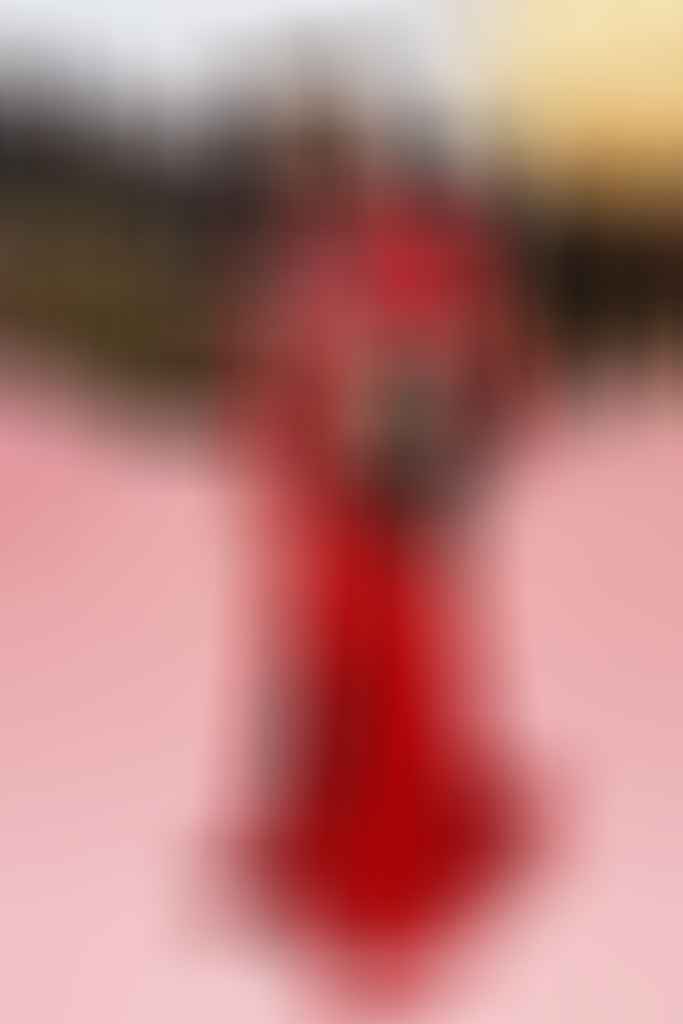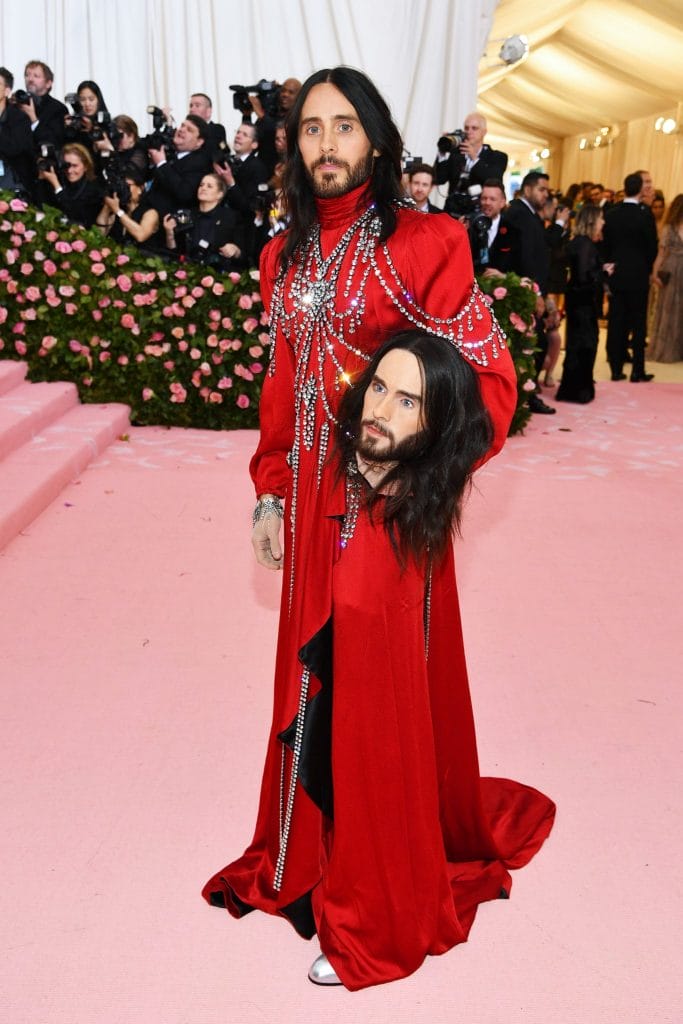 "Challenge the boundaries of fashion to the extreme", Eleanor Lambert must've thought when she kicked off the Met Gala in 1948. This pinnacle of a fashion event brings in the largest faces in all aspects of the entertainment realm annually on the first Monday of May. Encapsulating radical themes from Heavenly Bodies: Fashion and The Catholic Imagination to Punk: Chaos to Couture, this year's theme is inspired by Susan Sontag's 1964 essay "Notes on Camp", the modernistic illustration of fashion to a fight, titled Camp: Notes on Fashion.
Inverting the likes of modern beauty and taste has always been the idiosyncrasy of every Met Gala and any man who goes to this event will always be bursting in charm to remind us that the show ain't all about the ladies. This year's theme of camp further pushes these boundaries to the extreme with some being over-the-top loud, while some erred on the safe side of charming and some being just plain rad. We've decided to bring to light 10 big faces of the night that definitely turned heads one way or another.
Visual Vendetta
Jared Leto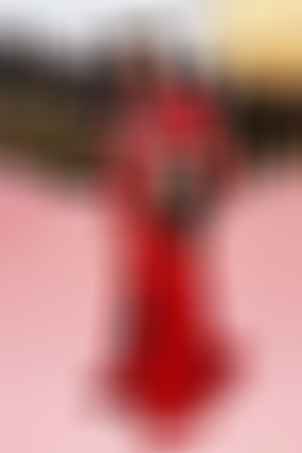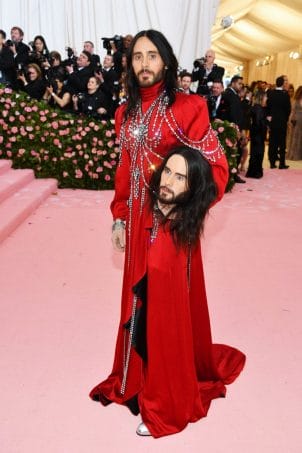 Perhaps turning heads was a bit of a stretch for Jared Leto because many couldn't keep their head on for the head-as-a-handbag outfit he so boldly flaunted. Clad in a crimson high-neck gown and draped in a crystal harness, he killed the look that Gucci first made famous in their Fall/Winter '18 runway.
Ezra Miller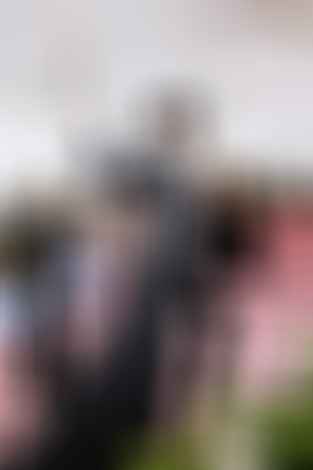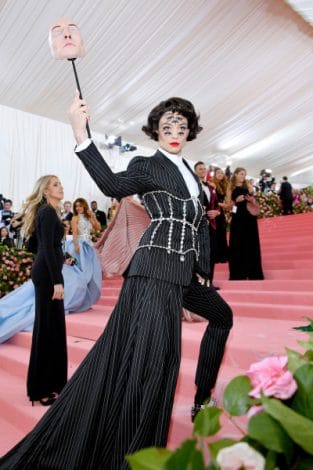 This look was definitely to die for. Miller turned up with the trippiest of looks in the Met Gala '19 with his eye-opening make up, encapsulating camp and the theatrical flavour the Met Gala is all about. A real operatic phantom indeed, in Burberry designed by Riccardo Tisci nonetheless.
Ryan Murphy
Ryan Murphy really brought Liberace with this Christian Siriano number. Drawing inspiration from "The Neptune", he bears a bejewelled fan-out collar with a butterfly bowtie that spared no detail. Murphy draws the fun, irony and humour of camp through the sparkle and uncanny resemblance to the maestro pianist.
All About That Show
Billy Porter
One thing is for sure, Billy Porter stole the show at the Met Gala with a befittingly "camp" entrance dressed in a custom look by The Blonds. Perched on a black draped palanquin and carried in by six hunks, his highness has got Cleopatra running for her money.  
Got The Memo
Harry Styles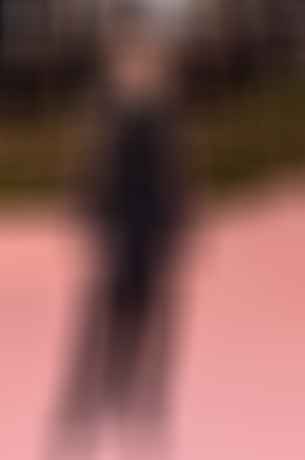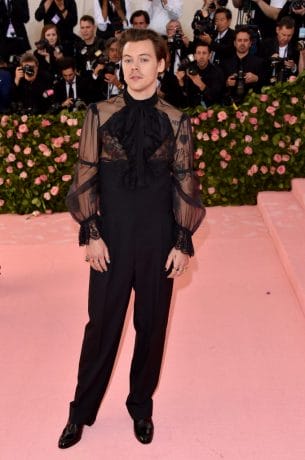 Living up to his name, Harry Styles donned a Gucci sheer frilled black blouse with tailored trousers, coming as an unexpected surprise for most. It will definitely go down in memory where Styles did not shy away from the spotlight in this year's run. Different does seem to be his middle name here and we could possibly expect something audacious in his other work in time to come, perhaps in his upcoming album?
Darren Criss
Gaze upon the redefinition of camp in mainstream cultural consumption. With a bedazzled look and stunning make up, the Glee actor definitely looks the part for the theme of the night, dressed in Balmain.
RuPaul
https://www.instagram.com/p/BxJLFYun1y0/
If one thought that hot pink, liquid sequins, zebra stripes coupled with neon colours were not enough, the ostrich fringe running into a zebra head definitely seals this as camp. Known for being over-the-top and his hit reality series RuPaul's Drag Race, you wouldn't expect anything less campy from Queen Mother dressed in the custom suit by Filipino-American designer, Zaldy.
Charm To Disarm
Rami Malek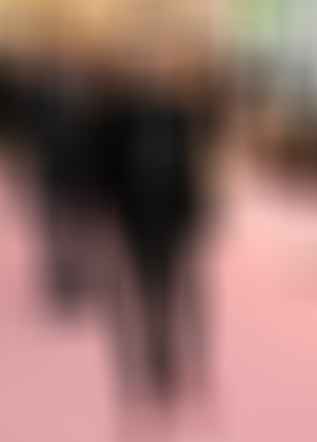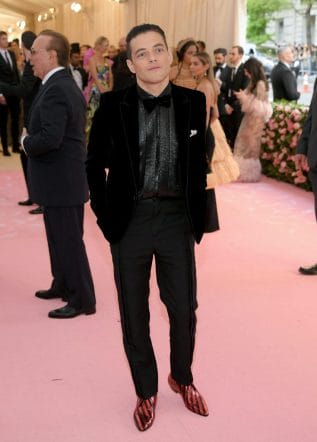 Malek might not be wearing bohemian tonight but he does have a masculine allure in this Saint Laurent black velvet suit. He surely wasn't letting Freddie down with this charm tonight.
Shawn Mendes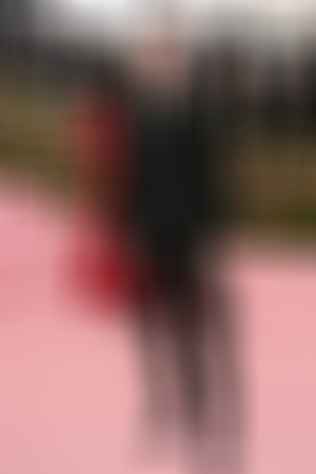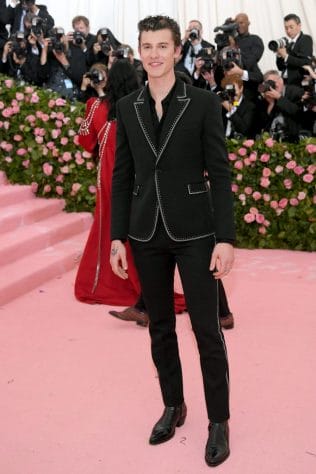 Keeping the tux simple, he camped his look by bringing in a blonde pushed-back hair transformation. The jazzy and sleek black Saint Laurent tux only served to bring that out, to much approval of the 20-year-old's fans.
Lewis Hamilton
The British Formula 1 racer proves his sense of style with a Tommy Hilfiger zigzag metallic suit and a gem-encrusted headband. He'll definitely be starting the engine of one Cindy Kimberly that he's been linked to in recent days.
---