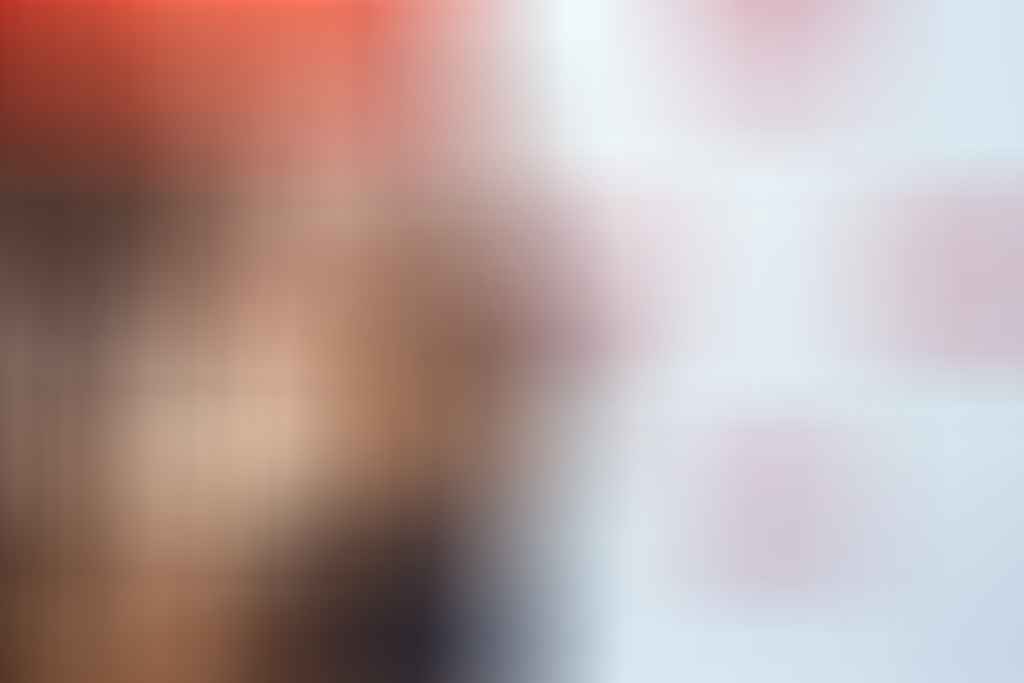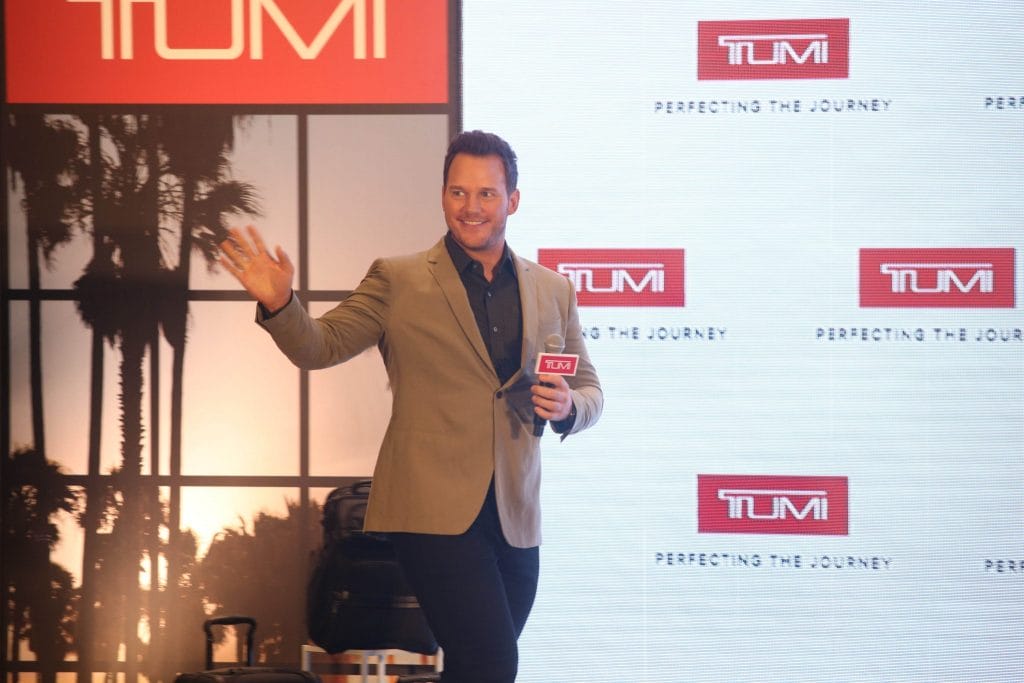 Media representatives from Asia Pacific and Middle East were in Hong Kong last week to witness the unveiling the latest campaign for luxury travel and lifestyle brand, Tumi, starring Chris Pratt. With the recent conclusion of Avengers: Endgame, the question on every media representative's lips for Pratt was, "Star-Lord, why couldn't you control your emotions in Infinity War and had to f-everything up?" 
Well, the answer is rather obvious; because Endgame would not have existed. The punch line could potentially be Pratt's reply if we got to ask the question, seeing how his brand of humour shines through in the works he presents; from portraying Andy Dwyer in Parks & Recreation to even Star-Lord in Guardians of the Galaxy. Therefore, fans would not be expecting anything lesser than being fully-entertained with Pratt's latest Tumi campaign video, which sees him packing for the above-mentioned Hong Kong trip in the Tumi Alpha 3 luggages. 
Pratt came as a natural choice to represent the Tumi Alpha 3 luggages in Asia Pacific and Middle East. Other than the high degree of recognisability, the fact that Pratt required durable, efficient and functional luggages, which came in the form of Tumi, in his line of work proved genuine. Even while serving Pratt well when he spends months on ends at blockbuster movie location sets and travelling around the world for promotions, Pratt's love for Tumi extends even beyond its function as he recalls owning his first "adult briefcase" from ten years ago, which he still owns. 
Ever-curious about the coexistent relationship, media representatives spoke more to Pratt about the latest Tumi campaign.
How did you feel when Tumi approached you?
Chris Pratt (CP): It was a very organic fit for me, I've never really been a guy who's jumped on board to a brand in any commercial aspect. I'm an actor and I'm very careful with the roles that I select, I want to be organic and real for me. I happen to be a Tumi user and I've used their luggage for ten years. So, when the opportunity came across, I guess it made perfect sense – I use Tumi. So, to run around the world and tell people how much I love it was very authentic to me.
What is your first memory of Tumi?
CP: My first memory of Tumi was, being told by a girlfriend that I was too old to be carrying around backpack that I was wearing and that I need to be corporate, be a man and get a briefcase. And also, it was a very childish backpack and she said we're going to get rid of that. It's time for you to get a briefcase and it happened to be a Tumi.
What do you most appreciate about Tumi?
CP: I'm a fan of durability, I don't like having to replace something every year. I think if you buy something, it should last you a lifetime and the Tumi brand luggage is durable. Victor [Tumi creative director] has done an amazing job of really thinking about everything, down to the finest detail – everything is stylish, it's sleek, it's beautiful, it's durable. You feel proud walking around with it, because it's the best luggage ever.
If you could have any new feature or design element of a Tumi bag, what would it be?
CP: I go the gym and I get all my clothes really sweaty. Maybe like a compartment that would prevent my sweaty clothes from touching everything else.
In the campaign video, you make packing so easy, is that normal?
CP: That is slightly fictionalised. The truth is, I am getting much better at packing but I've not always been great at packing.It helps that my fiancé is really great with packing and she helps me pack and one thing she's really excited about – if you don't know about it, you should know – is these TUMI packing cubes. They're these zippered cubes you can roll – I'm a roller of clothes, I'm not a folder like you saw in the video, I roll my clothes up i.e. Katherine rolls my clothes up – but you can have like one cube just for your pants. Roll them up. One just for shirts, one just for workout clothes, one for socks & underwear, and then one for your dirty laundry. And you can stack all this stuff up in your bag, it's really organised, it's really sleek. I like the way that it works and you can actually fit like – I have these two bags and I'll fit an entire week's worth of clothes in two carry-on bags so I don't have to check any bags.
Do you normally pack before your flight or in advance?
CP: If it wasn't  last minute, I wouldn't get anything done. So, I usually wait till the very last minute. Which is why, I forget a lot of things.
When you travel, is there anything that you cannot travel without?
CP: Oh my gosh, yes – I've got a few customs… I feel like I travel a lot, I spend about I think half the year on the road and I have for several years now. And so my luggage is really important to me, you know, I live out of my suitcase. And so A) it has to be TUMI and then I like to take a note with me that I carry around that my son will give me so I have a little piece of him, like a note or a toy of his. I bring a Bible, I bring my necklace that I wear everywhere, I bring a Rubik's cube, and I bring my laptop.
What is the best souvenir you've brought back from a trip?
CP: Every single trip, I save space in my bag to bring something home for my son. So, I've got a whole shelve of amazing souvenirs from around the world for him. I don't know how to pick just one.
Best advice for getting over jet lag? 
CP: You just got to roll with it. It's going to make you foggy brains and a little loopy. Just remember, a lot of people spend good money on drugs to feel that way. You can do it for free! And the right advice is actually to get a really good workout – sweat really hard and try to stay up until it's bedtime, don't take a nap.
Tumi is all about perfecting the journey, how do you ensure you have a perfect journey everywhere you go?
CP:  The truth is perfection is probably unattainable. So, just rolling with the punches, understanding that sometimes you can plan your journey and choose your journey, and sometimes your journey is going to choose you. So just understanding the difference and rolling with the punches when you have to.
Statistics say a loyal Tumi user owns about five Tumi products, is that true?
CP: Oh my gosh, a lot. More than five. I probably got over a dozen, if I count the packing cubes, it's probably over 20. I've got one for a suit, I've got one where I can fit two suits,- so if I need to travel somewhere with a suit. I've got like this huge extended trip bag, its the big one, and I can fit… Honestly I can probably move my house in there. Right now, I'm using the Alpha 3 carry-on and Alpha 3 brief pack. They go together, it's really nice. You can actually charge your phone off of it. It's so dope because my phone is always dying – you have to sit somewhere and plug it to a wall. And now you just plug it into your backpack, and keep on walking around, charging your phone, which is really helpful. And then I've got like a Tumi briefcase that I had for about 10 years – this black, standard briefcase. Yeah, I have a bunch with me.
You said you've been a Tumi lover for ten years now, how do they differ from other brands that you've used before?
CP: Well, they're very specific. I mean, I think you look at a Tumi bag and you know it's a Tumi bag. I think a lot of bags, they're not distinct like that. So I think, the logo, the bag tag is very specific, the feel of it. For me I pack my stuff to do a job in London for six months, I have a bag full of everything that I love, that I'm giving to some baggage handlers in an airport, who let's be honest, are probably going to throw the thing like 40 feet through the air, fall off from the back fo a truck and get run over. They don't treat your luggage with the same respect that we treat our own luggage and so the durability factor, that's it – they drop it off from the building and all your stuff is going to be safe and sound.
Is this going to be a one-off campaign or is there going to be more to come?
CP: The video was shot in Los Angeles, so we're here [in Hong Kong] to shoot part 2 of that video. You're absolutely going to see that. I hope to do more in the future, we'll just have to see. But, you'll definitely need to see what we'll be shooting here in Hong Kong, it's going to be a second chapter of this short video.
---