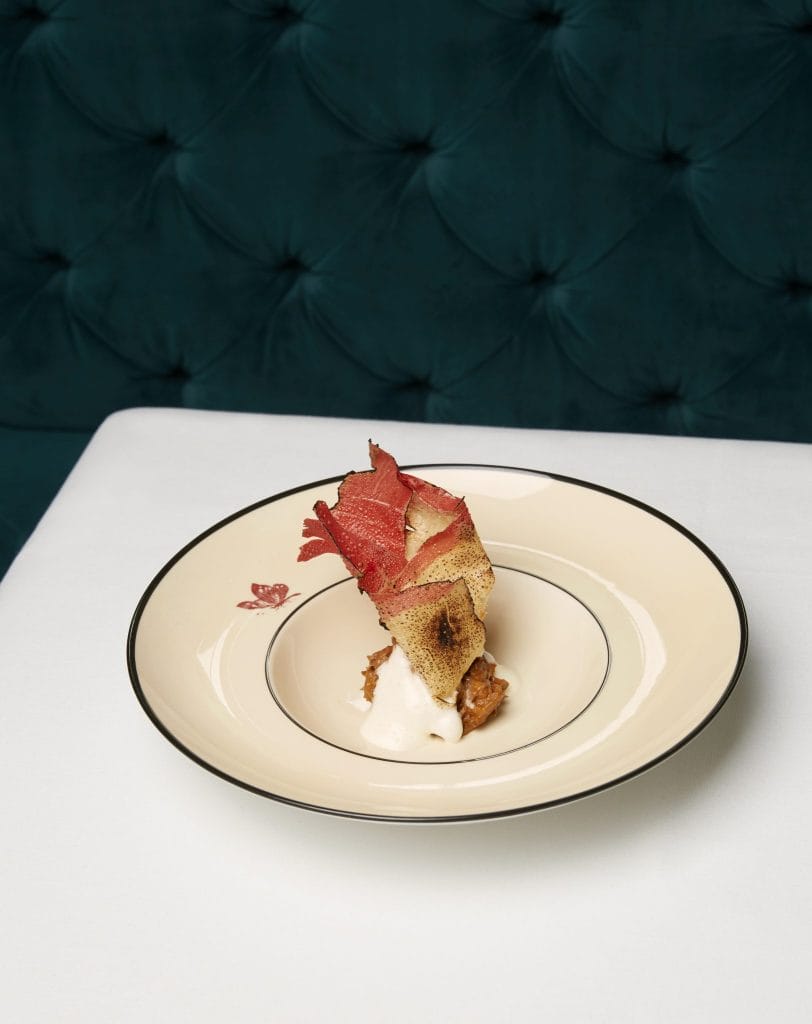 Making its international debut is Gucci Osteria, in Singapore from now till 26 May. For four whole weeks, the Italian luxury fashion house will see their first foray into the culinary scene, to present a gastronomic affair conceptualised by chef Massimo Bottura of three Michelin-starred Osteria Francescana for Gucci Garden in Florence, and chef Karime Lopez, the head chef of Gucci Osteria in Italy.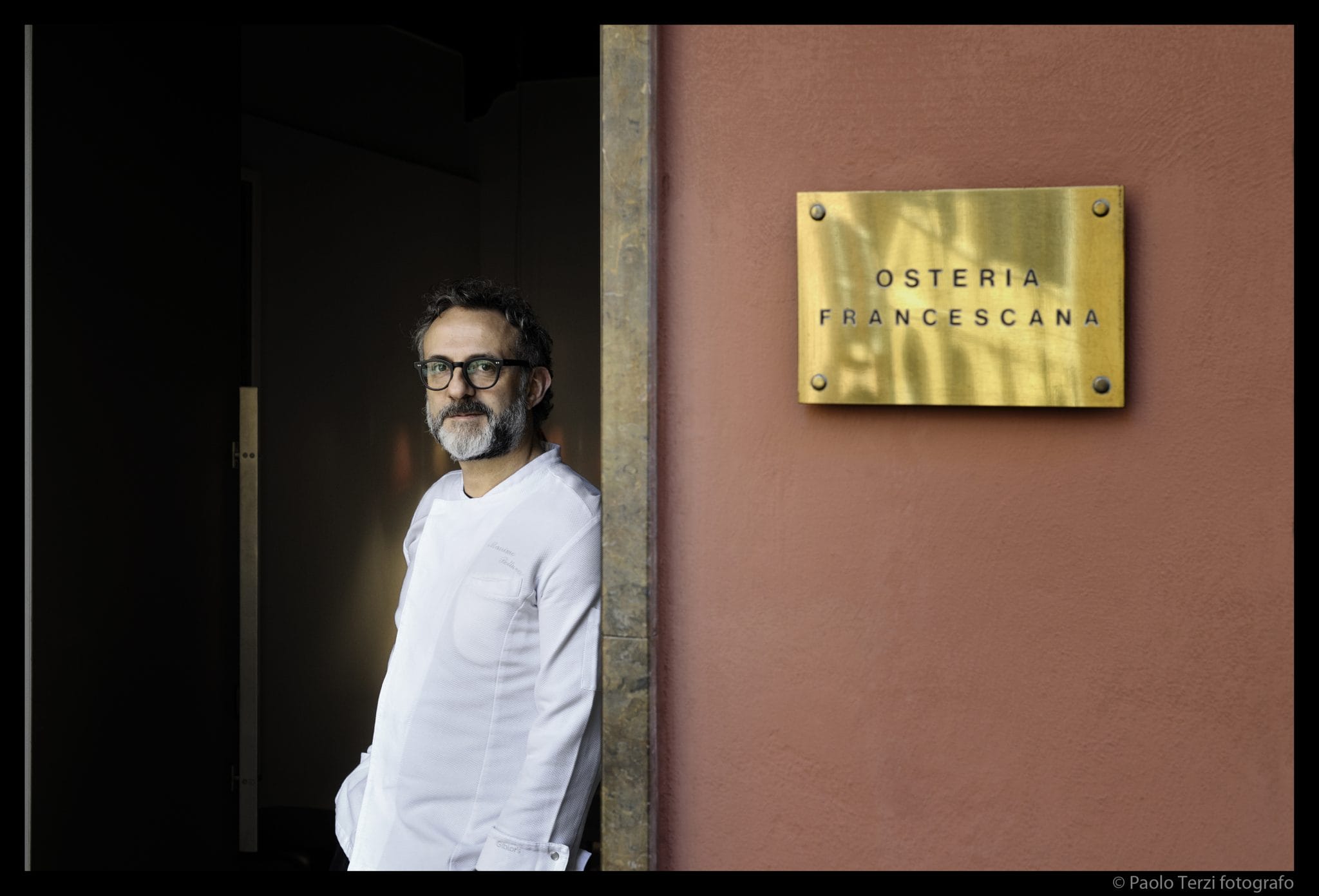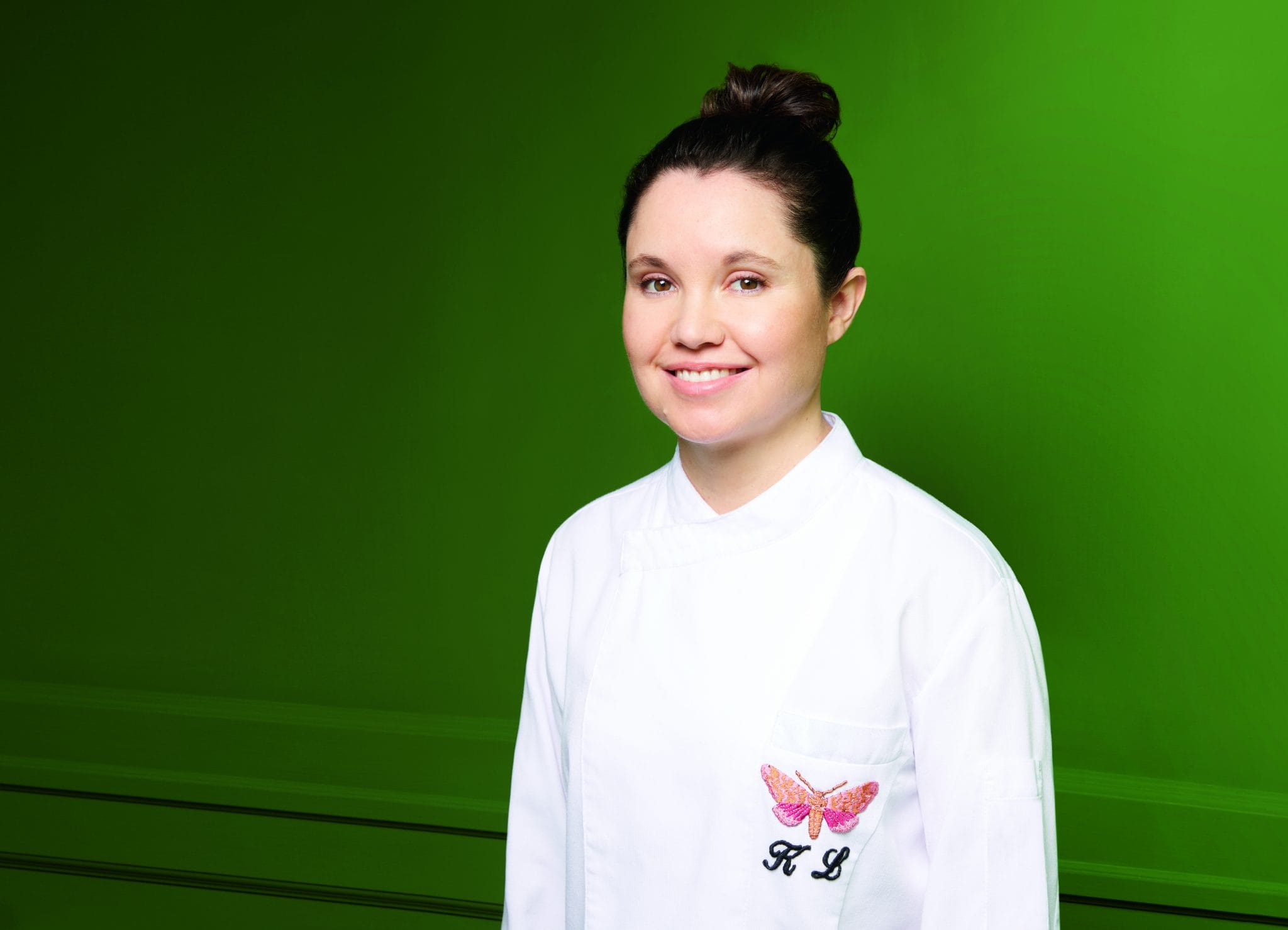 Serving both lunch and dinner, guests of Gucci Osteria will get to choose between a four-course lunch ($128++), a seven-course lunch ($228++) or a seven-course dinner ($278++). The 60-seater space will serve enchanting plates of signature Italian cuisine with a twist, like favourites; The Crunchy Part of the Lasagne, Taka Bun and Tostadas.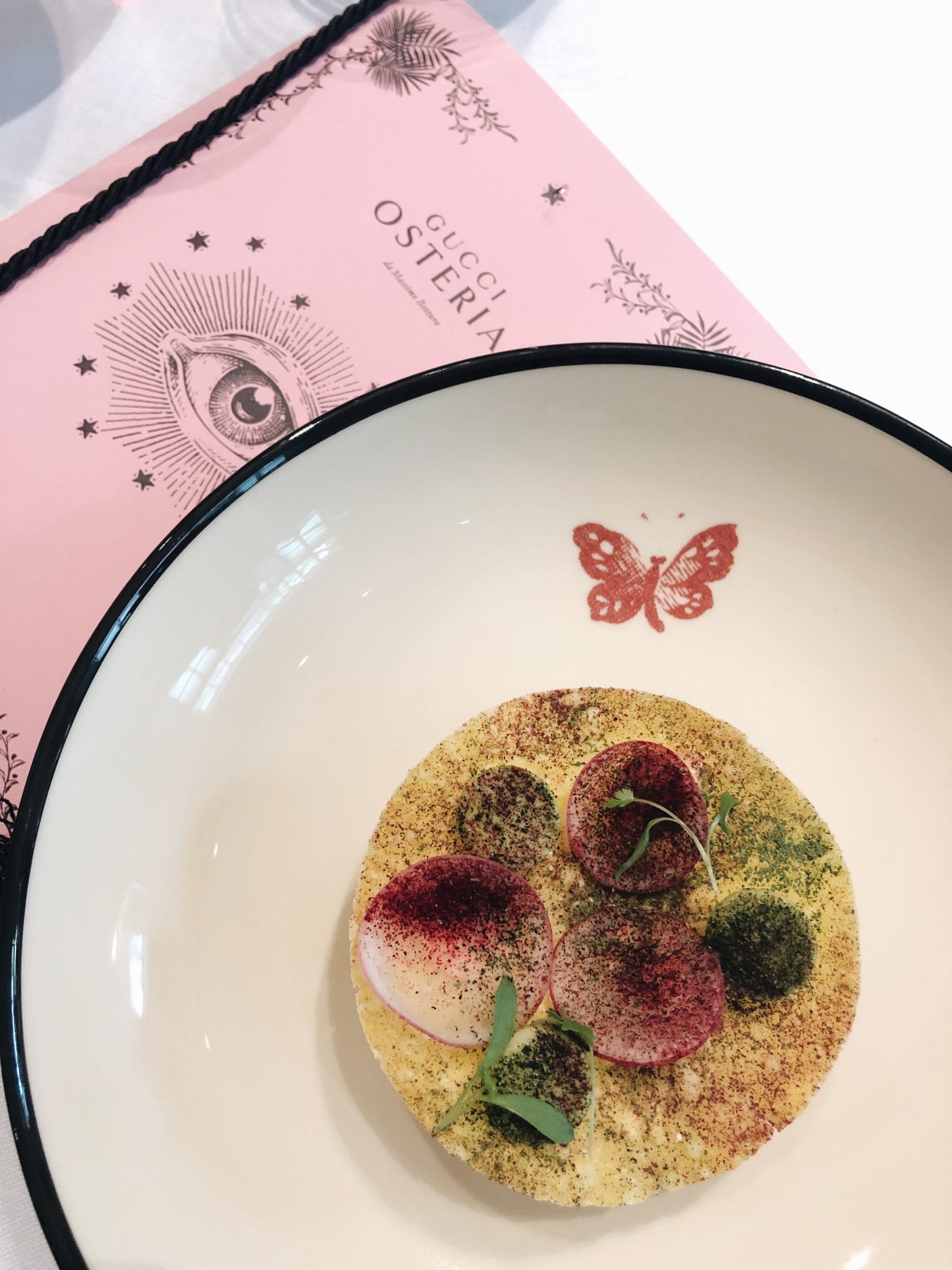 A Latin American-Asian fusion, Uni Crab Tostada draws inspiration from Chef Lopez's Latin American heritage. A sweet crab salad topped with a crispy yellow corn tortilla cracker on the top and layered with Hokkaido uni sauce. Enhanced with pickled radish, avocado, chipotle mayonnaise, then dusted with coriander and hibiscus powder, its unique combination of textures opened palettes for dishes to come.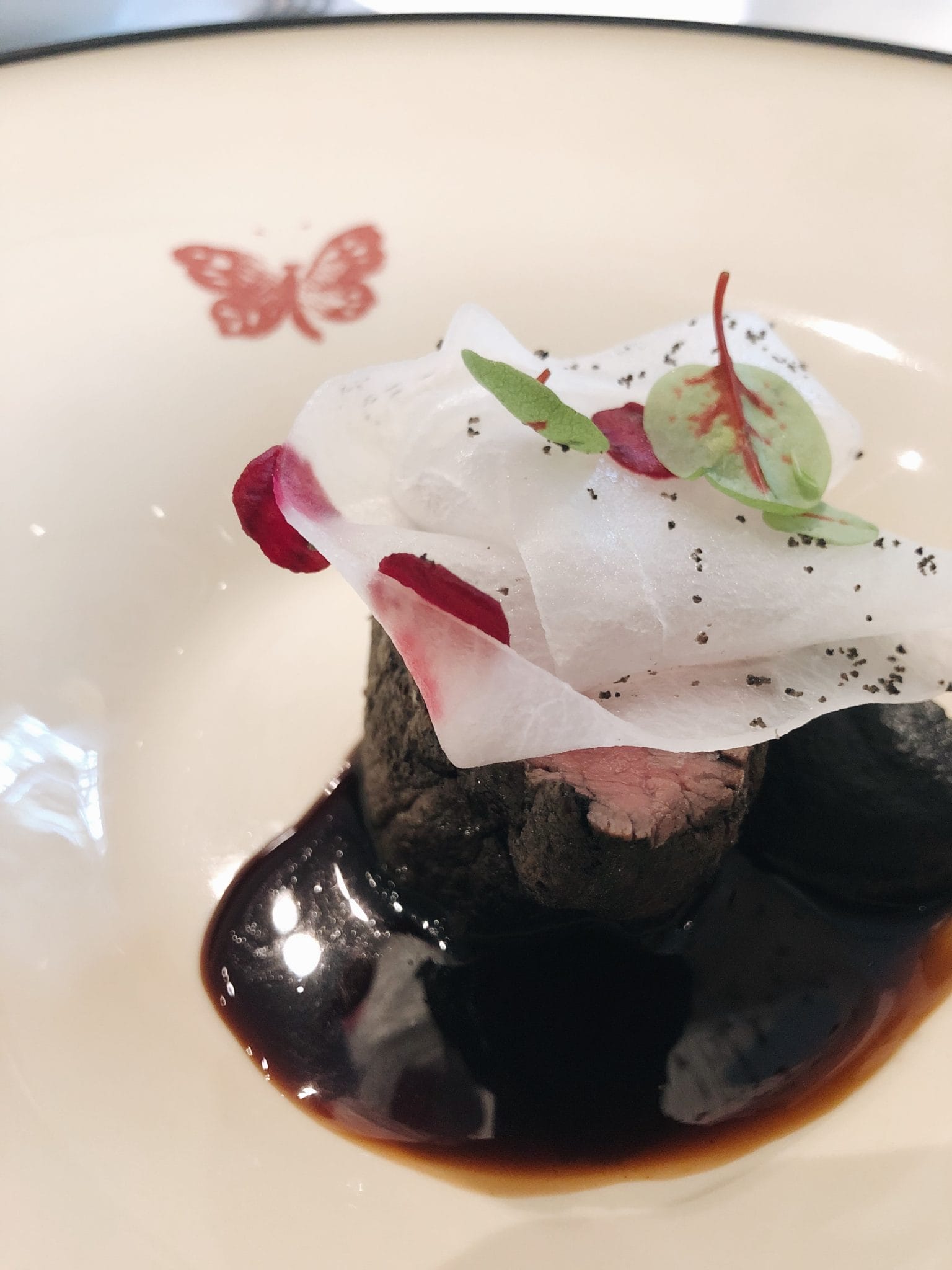 A cut of wagyu meat rests on a savoury beef jus after being cooked sous-vide and roasted in vegetable charcoal, Meet the Meat. A smoky umami sensation served below a pale, translucent, daikon sheet paired with a dollop of black garlic and celeriac puree, then roasted to medium consistency, the beef has a good bite but remains tender and juicy. The clean-tasting daikon sheet cuts through the hearty flavours of the puree and the meat, making this main a well-rounded one to remember.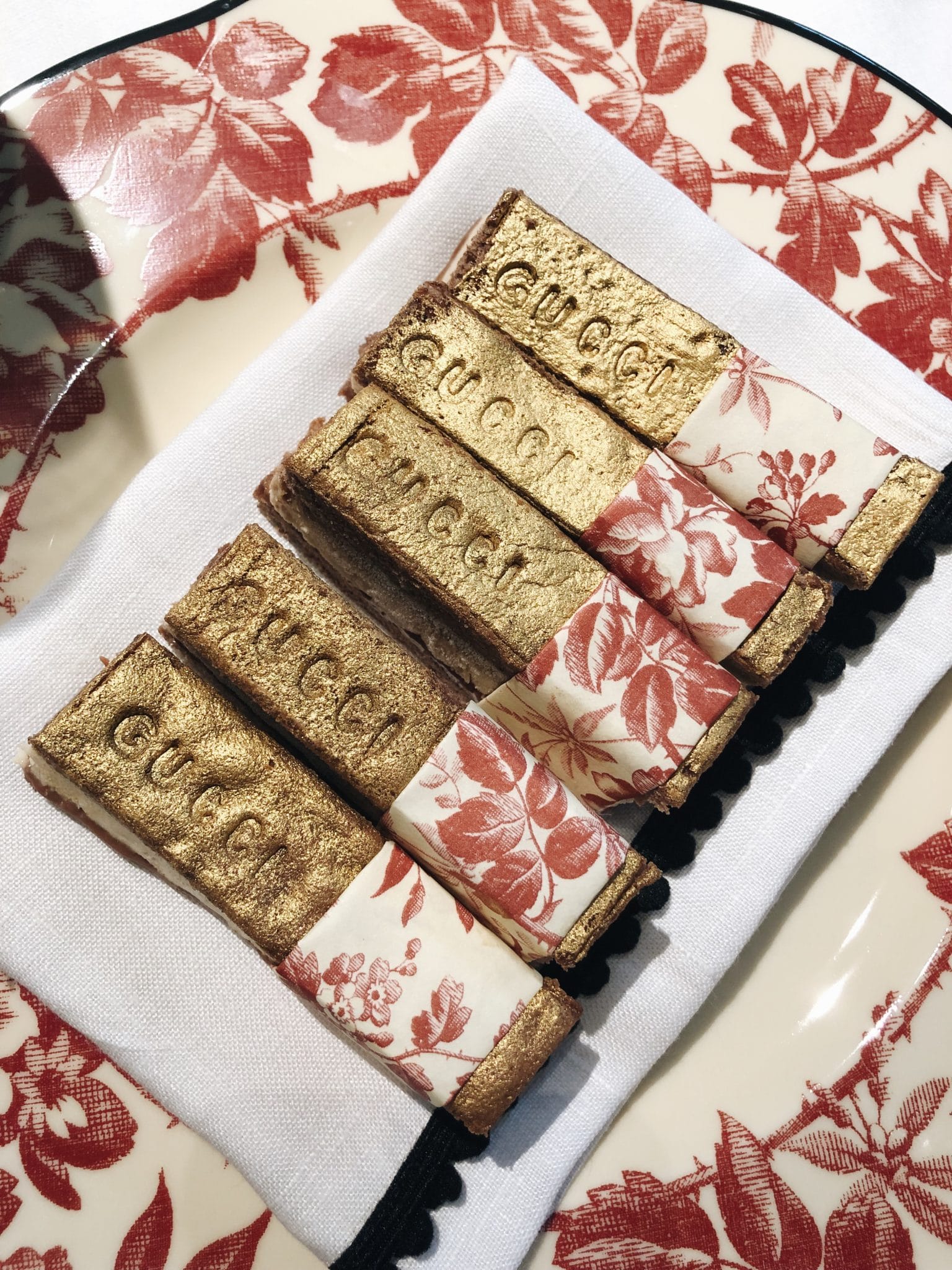 Dusted with gold and embossed with "GUCCI", Charley Marley is one decadent treat to end the meal. Comprising of chocolate ganache, hazelnut praline and biscuit, this finger sandwich is also laced with hints of the Singaporean kaya jam for a local touch. Not cloyingly sweet, the cold sandwich is also tucked in with a Gucci decor mini blanket (not to be eaten!) for a considerate touch. One's lips will be dusted with gold after the first bite, because he will be consuming this piece quickly for sure.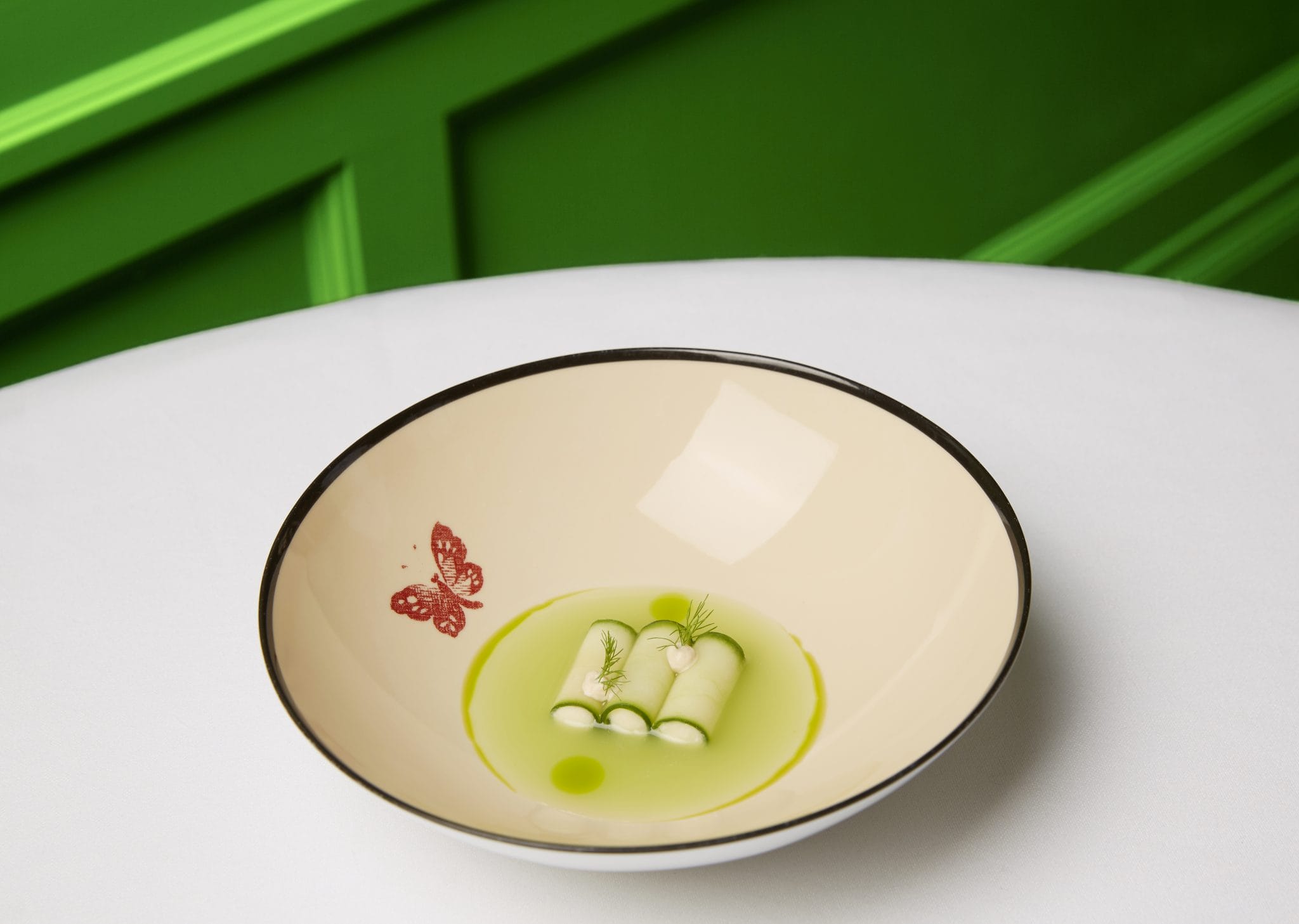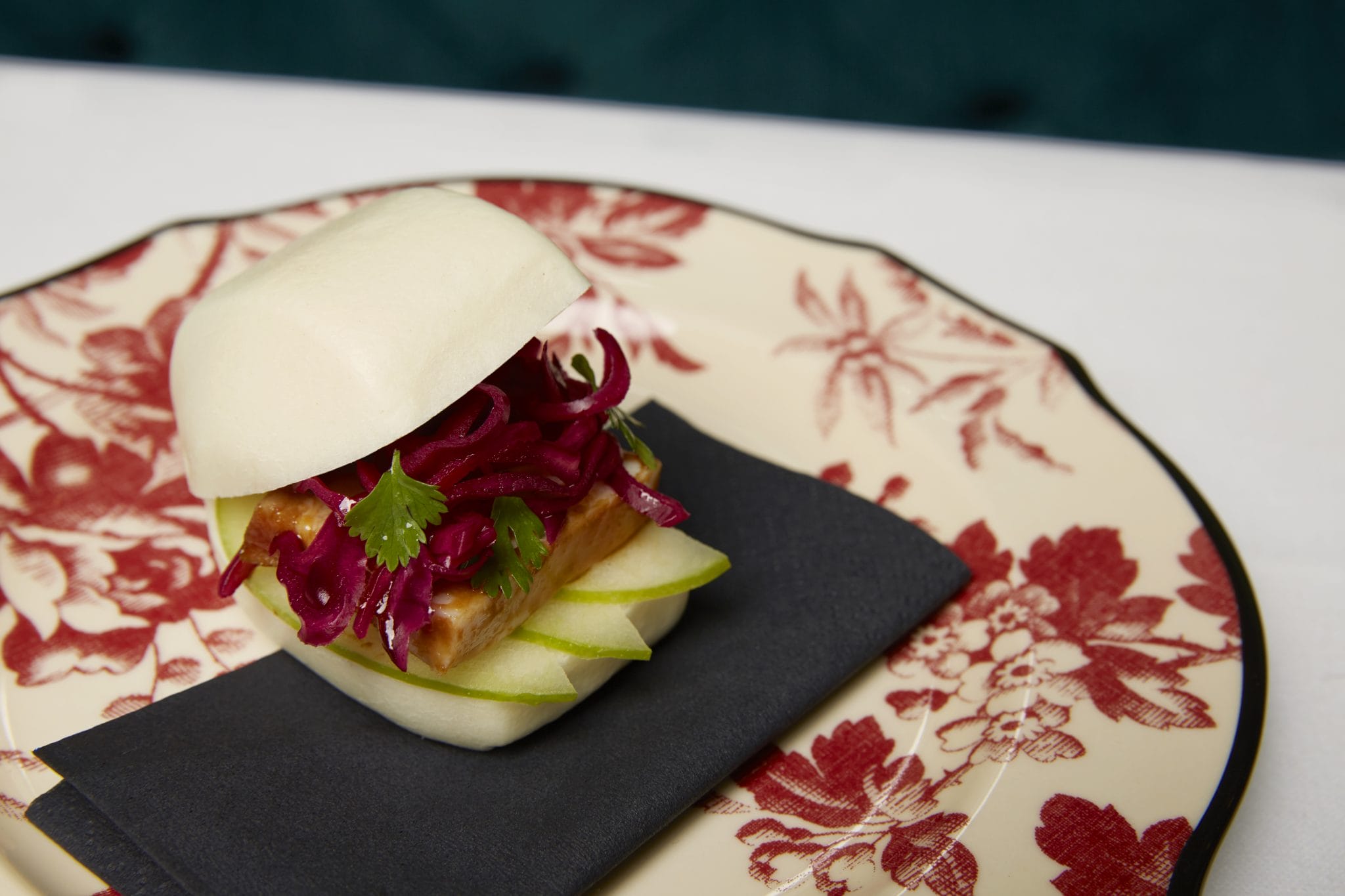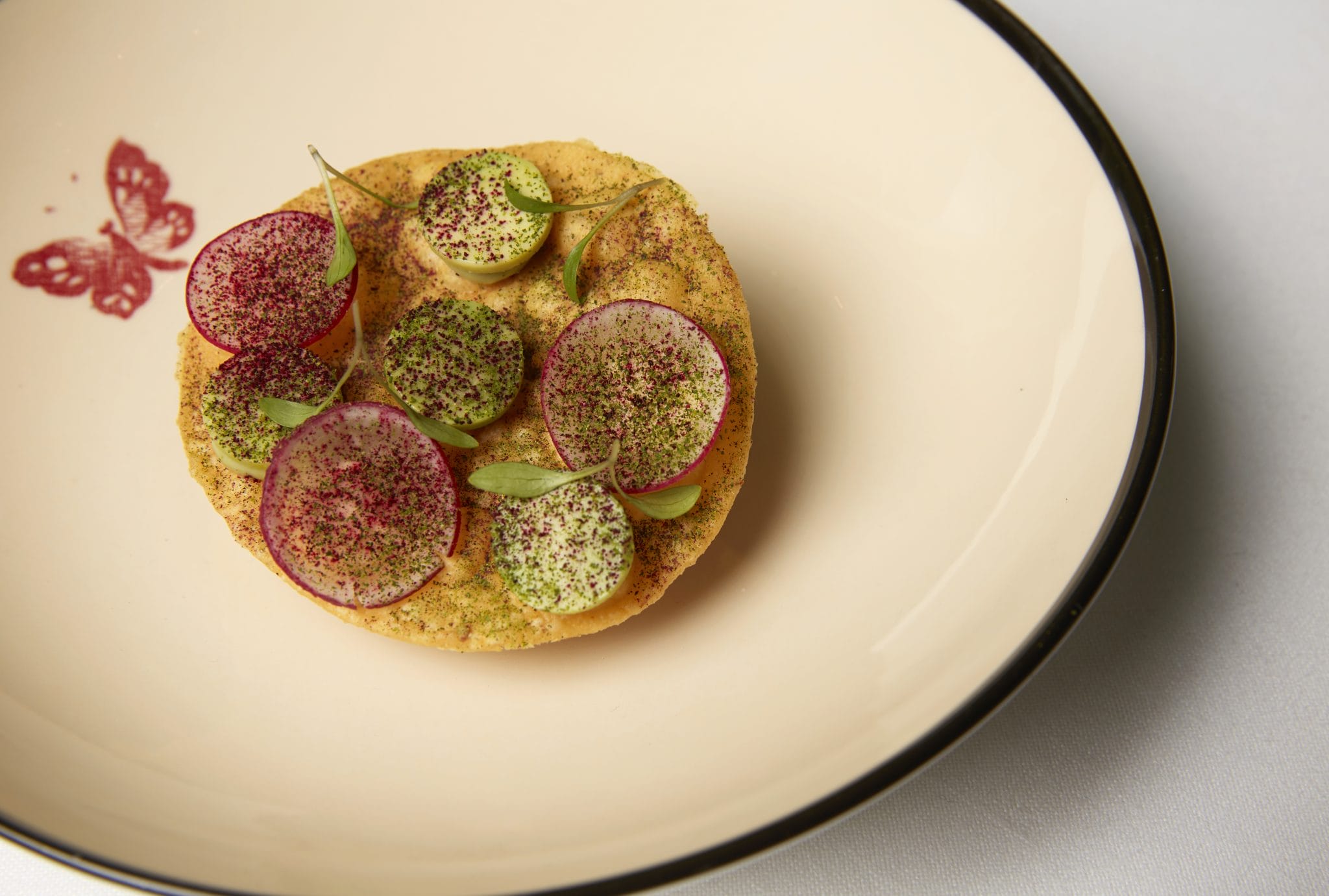 Be prepared to feast not only on the delightful dishes, but also your eyes as the menu unfolds itself on a range of Gucci Herbarium crockery from the Gucci Décor collection, including red crockery exclusive to Gucci Osteria. Decorated with a red Gucci Herbarium motif wallpaper and furnishings, Gucci Osteria is one instagrammable location you would not want to miss. 
Get Gucci-ed at Gucci Osteria Da Massimo Bottura, located at the Arts House Singapore, 1 Old Parliament Lane, Singapore 179429, from 1 to 26 May 2019. Closed on Mondays. Tickets sold here.
---