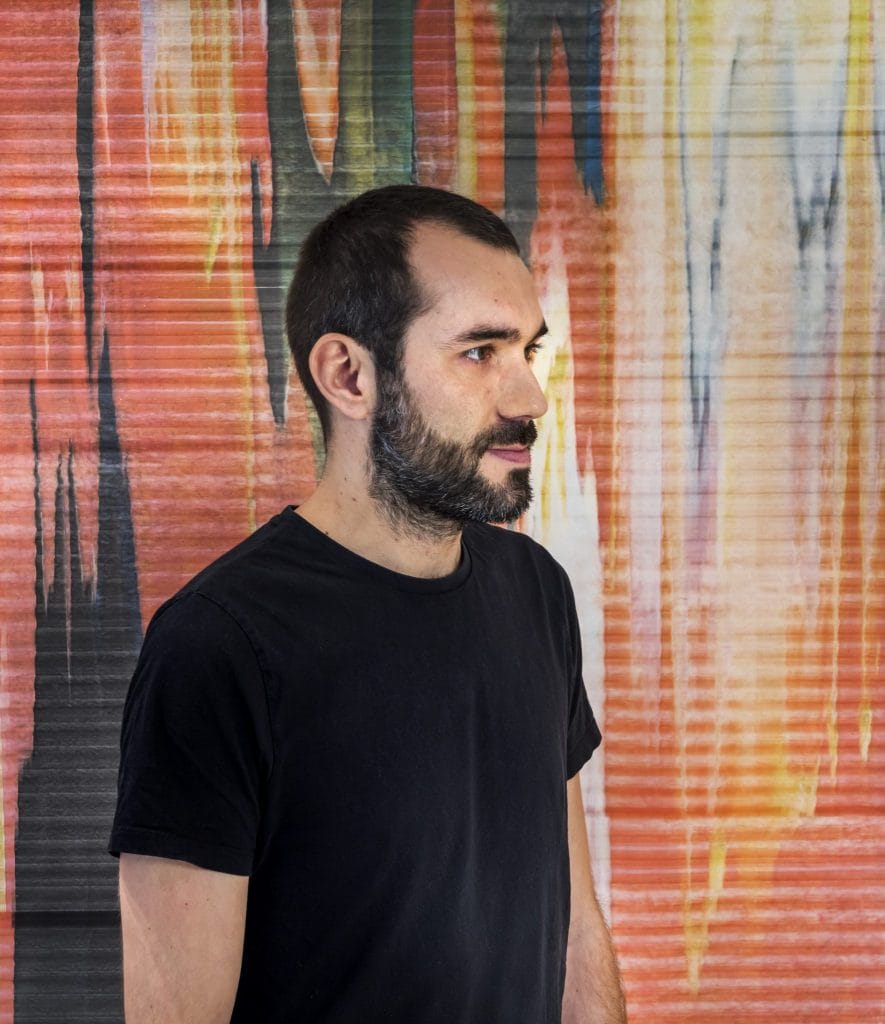 What is digital is slowly but surely taking over the material world. Physical money has been replaced by digital numerics and storefronts by websites. Despite the changes, Singapore retains its naturalists 'Garden City' image as its base while building its prosperity through technological and financial modernisation. This jarring duality is the topic of exploration for French artist Xavier Antin, who finds interest in the relationship that exists between humans and the technologies they produce. 
The resulting exhibition, Vanishing Workflows, is draped with tapestries created by Antin through an intricate process of digitalisation. Videos of flowers in the gardens of Singapore are shot then projected onto a flatbed scanner, resulting in a uniquely distorted image. By using a customised inked printer, the image is printed onto large pieces of upholstery fabric that are then suspended at the showcase, bringing back the digitalised flowers into the material world. Alongside is a Bitcoin-mining machine that converts mined Bitcoins into Singapore dollars and directed into a Paypal account. When enough money is generated, a bouquet is automatically ordered from a florist in Singapore.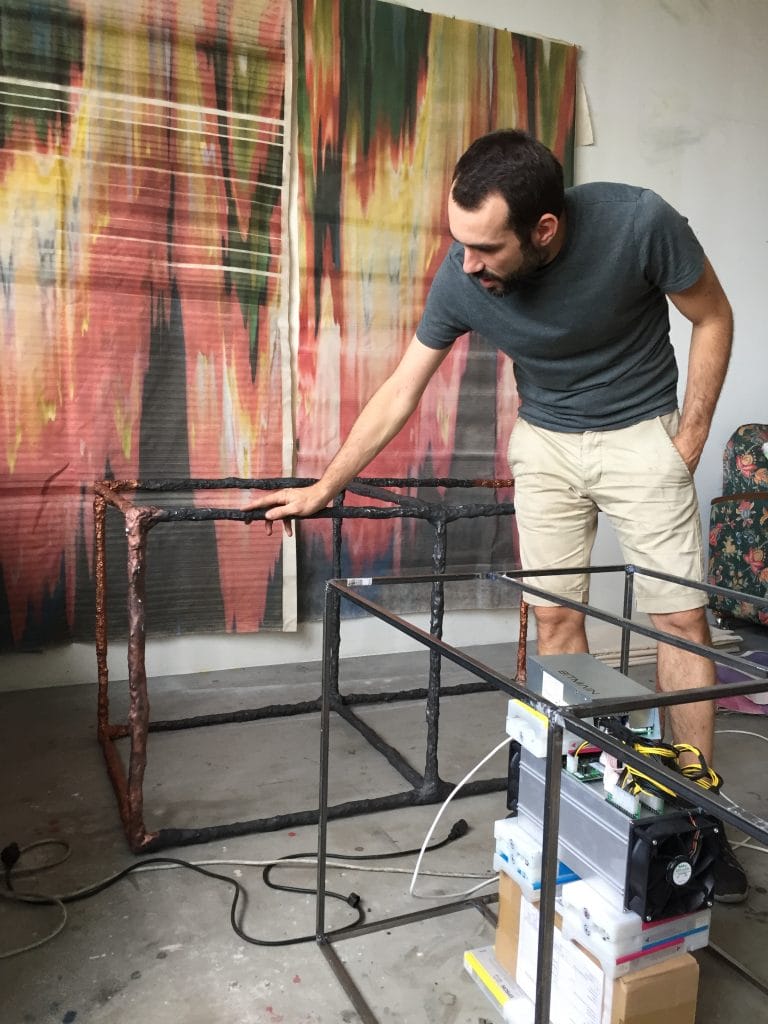 A physical job has become a seamless and unseen digital production, which humans are not involved aside from the machinery's invention. Yet, for the process to have had happened, a tangible end product has to be presented to the world. Vanishing Workflows is an interesting exhibition that examines the importance of process and tangibility for both artist and audience respectively. Experience this relationship between digital and physical today at Aloft at Hermès.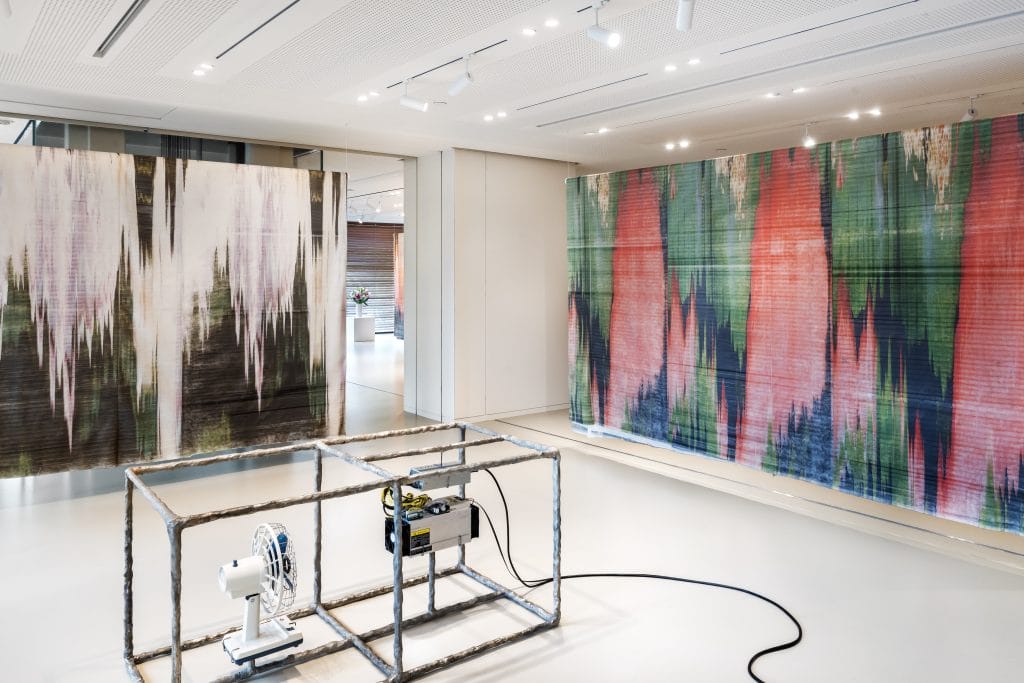 Located on the fourth floor of Hermès Liat Towers, Aloft at Hermès is an exhibition space founded by Foundation D'entreprise Hermès, which operates nine major programmes and supports individuals and organisations seeking to learn, perfect, transmit and celebrate creative skills. The foundation aims to constantly reflect on the distinctive voice and deep artisanal roots of the house of Hermès, with its long history of social solidarity based on mutual support and collaboration. 
Vanishing Workflows will run till next week, March 10 2019, 10:30am to 8pm, daily. Admission is free. 
---