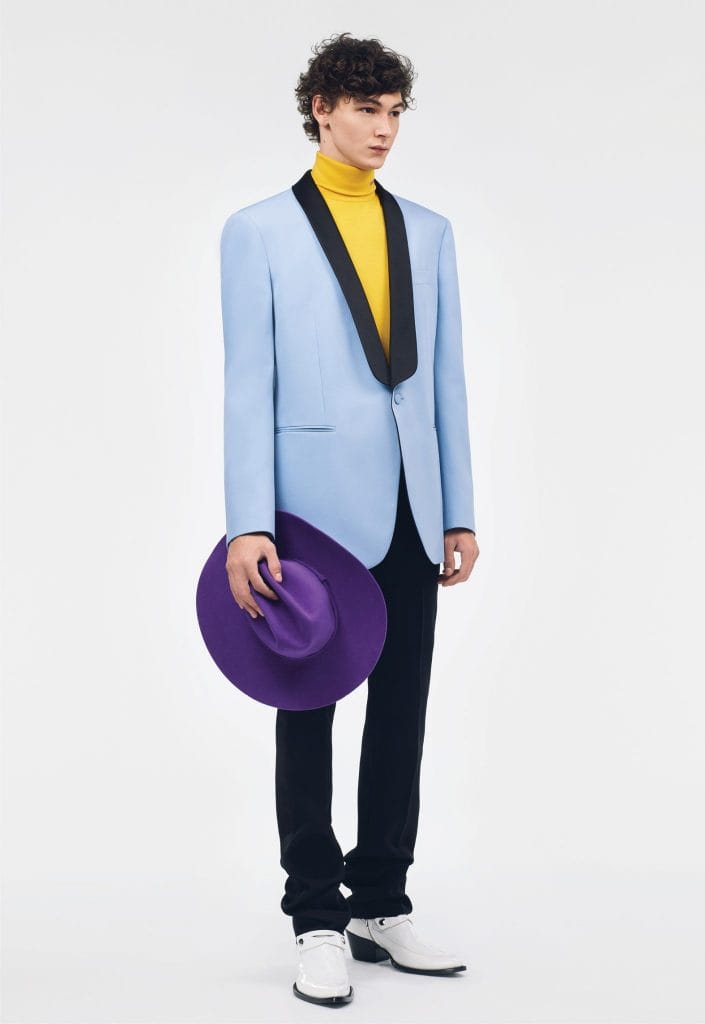 With all the upcoming year-end festivities, one must begin to think of putting together a presentable outfit to don at the marvellous parties. Who doesn't want to show up to parties looking his best and to be greeted with an unending stream of compliments? If one has yet to pull the trigger on his party garb, it is time to consider dressing up. As snobbish as it may sound, nobody wants to share an Instagram feature with a sloppily dressed party-goer. Not one for going formal? Fret not, here are some "semi-formal" Pre-Spring'19 looks to draw inspiration from.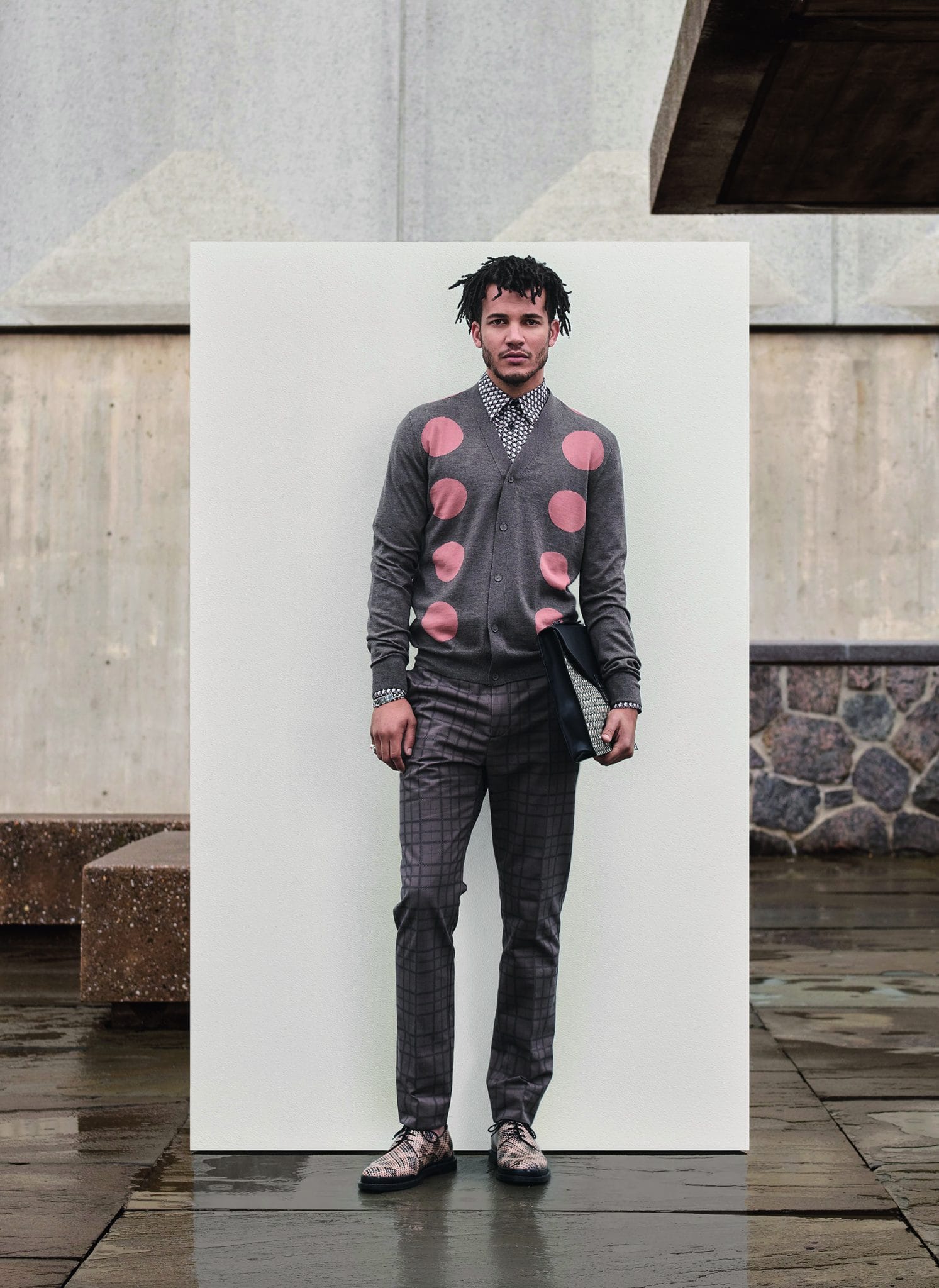 Stay snug, cozy while looking dapper at the same time with this look from Bottega Veneta. Layer up with a cardigan to combat darned establishments who put their AC on full blast, pair checkered trousers and patterned shoes to trump any bland monochrome bottom-half alternative. The clutch serves as a nice cherry on top, presenting the image of formality but in actuality the man just needs somewhere to chuck his prized belongings lest they get lost during a drunken stupor.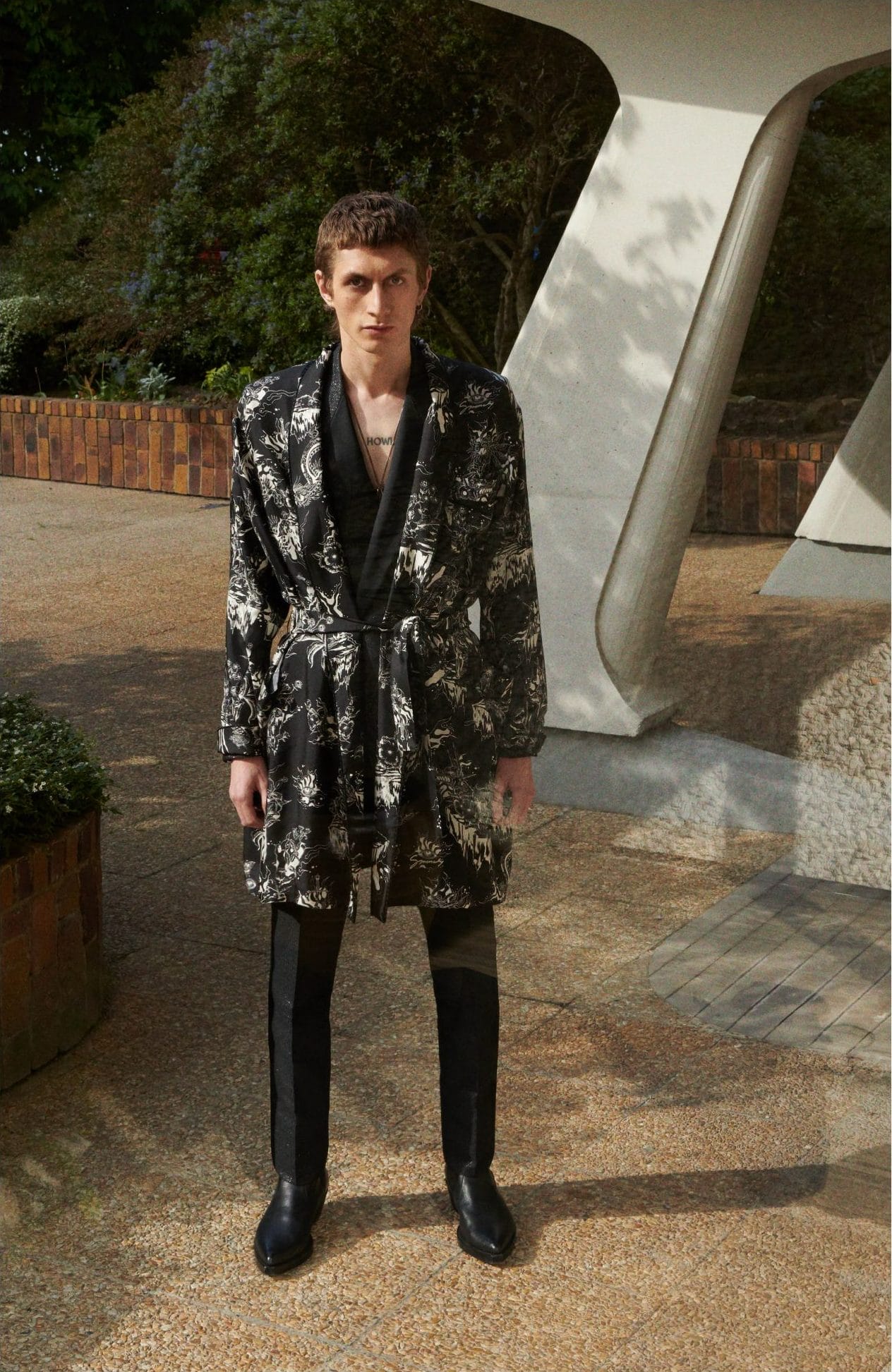 Look like you own the place with this lounging look from Givenchy. The luxurious robe gives its wearer a sense of imperial royalty with impeccably detailed prints and flowing silhouette. To thrust the look even further into the spotlight, an incognito paring of black tailored trousers accompanied by sleek boots of the same shade does not draw attention, but provides an apt backdrop instead. 
Dressing smart does not always connote being strictly stern. Take cues from Calvin Klein 205W39NYC by working in colours to turn an otherwise boring outfit into one that will steal all the eyeballs. Here, a bright yellow turtleneck is contrasted against a muted blue blazer, sandwiched between a playfully purple hat and a neutrally white pair of boots.
It's all in the details when it comes to this wonderfully embellished Gucci look. For the daring, if the floral embroidered blazer does not already convince you, then the pants adorned with laces must surely seal the deal. Alluring accessories like the lion-headed choker and supersized cross earrings just add even more eye candy to the entire outfit, ensuring that one's audacious style will not go unnoticed.
---