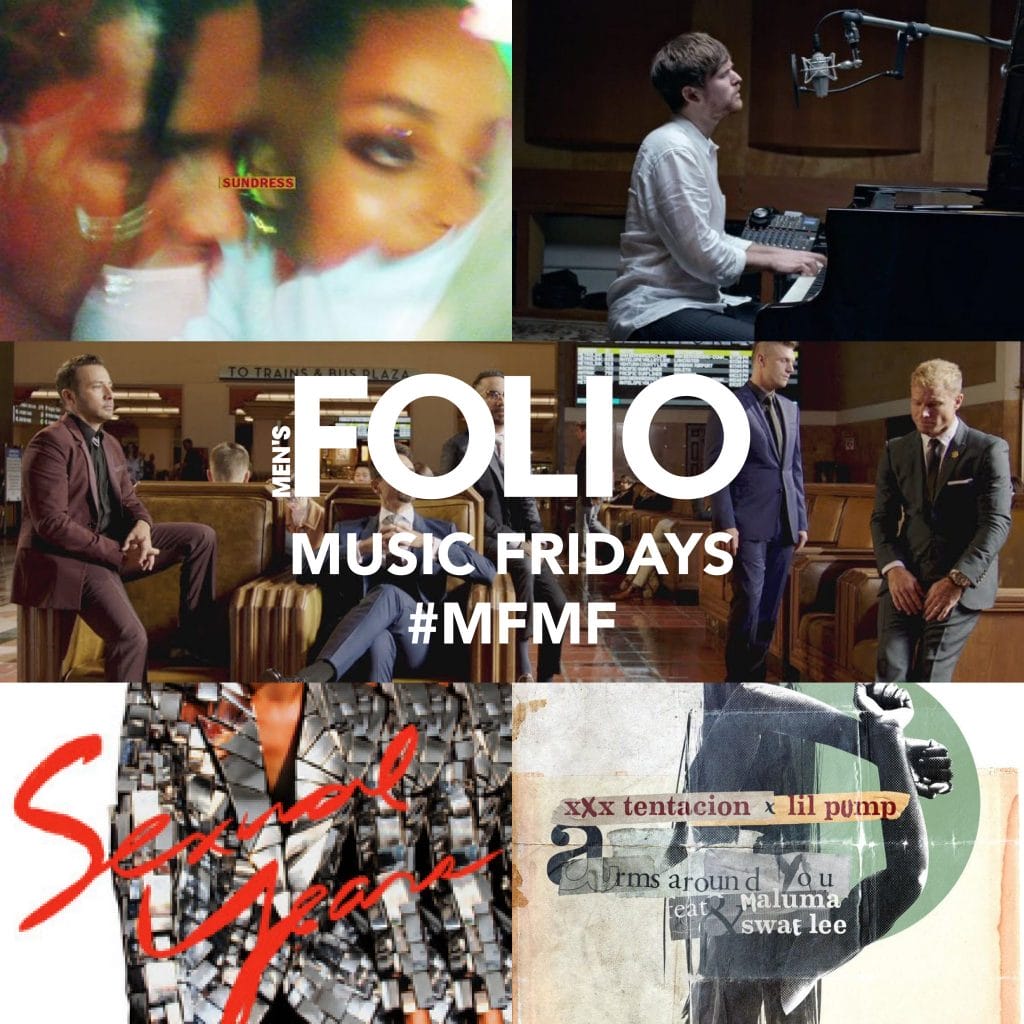 We all have that one song we constantly keep on loop. From the moment we wake up to brush our teeth, the theme song has to be playing. Donatella Versace famously said that she loves music so much that she only stops listening when she's asleep. We're pretty sure that even she has that one song she has to listen before bed. This weeks #MFMF is about the earworms that have been in our heads recently.
A$AP Rocky / Sundress
Marcus: A$AP Rocky's unexpected career move to become an indie rock band makes Marcus laugh as it rivals his own current job situation. A mixture of the Mannequin Challenge and ouroboros imagery in the video suggests that everything is set in stone, but that isn't the case as both lyrics and change in musical direction are tongue-in-cheek subversions of the idea of stagnancy. Nothing is final; we learn from our experiences and decide what to do next. 
Backstreet Boys / Chances
Sapphire: As 2018 comes to a close, Sapphire is thankful for all the opportunities she received throughout the year. Really, what are the chances that someone like her – a once-tomboy with mushroom hair, with zero knowledge about grooming and the difference between jacket and coat – will still be here doing the job she f***ing loves? (P.S. Backstreet's back!)
James Blake / Vincent
Jeremy: It is exciting when a musician gives a fresh take on a classic tune, and fortunately for us, James Blake gifted a stripped down studio recording of Don McLean's "Vincent" last Christmas Eve. The deconstructed cover highlights the UK crooner's piano playing and delicate vocals so well that it earned praise from McLean himself. Indeed, the highest form of compliment is not imitation, but approval from the original.
Roman / Those Sexual Years
Wei Jian: This song has frustrated Wei Jian ever since it was featured on his Discover playlist this week; with fairly generic electronic beats and singsong lyrics, he doesn't understand why he keeps going back to it. Maybe it's the way the singer drawls "The song of my feeaarrs/ Those lost wasted yeeaarrs/ Those sexual yeeaarrs"; maybe it's the enigma of "Roman", as there is absolutely zero info about him on the Internet (Google will insist that you are interested to learn about sexuality in ancient Rome). Wei Jian is sure it's the power of absence that leaves him intrigued and wanting.
XXXTentacion & Lil Pump ft. Maluma & Swae Lee / Arms Around You
Yong Hao: Despite his untimely death, Jahseh continues to prove to skeptics that his music is anything but meaningless mumble. In a wonderful collaboration, Jahseh (colloquially known as X) teams up with up-and-coming rappers Lil Pump and Swae Lee as well as reggaeton singer Maluma in this bop of a song, punctuated by a meaningful chorus by the man himself. It is often said that a person dies twice – once when they stop breathing, and a second time when their name is mentioned for the last time. With his legacy, it is safe to assume that the latter will not come anytime soon for Jahseh, who has continued to put out addictive beats even after his short time on Earth.
---