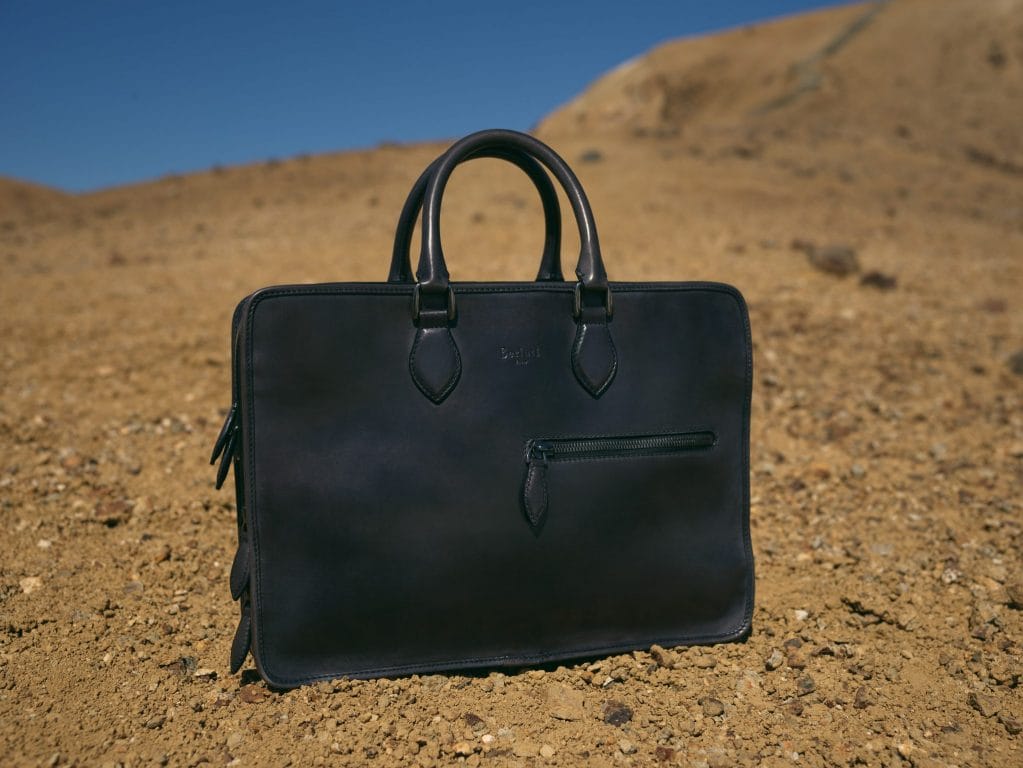 Ever since the dawn of existence, humanity has expressed their innate modesty to cover up. First and foremost, to protect themselves from the elements while dressing to impress was the last thing on our ancestors' primitive minds (and look where we are now). Leather, being a byproduct of the hunt, found its way into makeshift garments and practical pouches. Poetically, the longevity of leather as a material for the latter has seen it age like fine wine with the help of modern craftsmanship over the years, and its prized property of developing a one-of-a-kind patina has not lost its lustre even after centuries. Here is a list of this season's leather bags that all make for lifelong companions, evolving and growing its own rustic charm alongside its user every step of the way.
Berluti Un Jour Venezia Calf Leather Briefcase
The Parisian House of Berluti is synonymous with the production of high-quality leather products, and their rework of the Un Jour Venezia Calf Leather Briefcase did not disappoint. The Un Jour was first released in 2007 and was suitable sized for the everyday businessman, receiving slight model redesigns throughout the years. The 2018 release sees zippered compartments, phone and back pockets and pen holders – functionality and class in its simplest form. Berluti's Un Jour Briefcase has stood the test of time over almost a decade, proving its worth to grow alongside two generations of men.
Saint Laurent City Backpack in Smooth Leather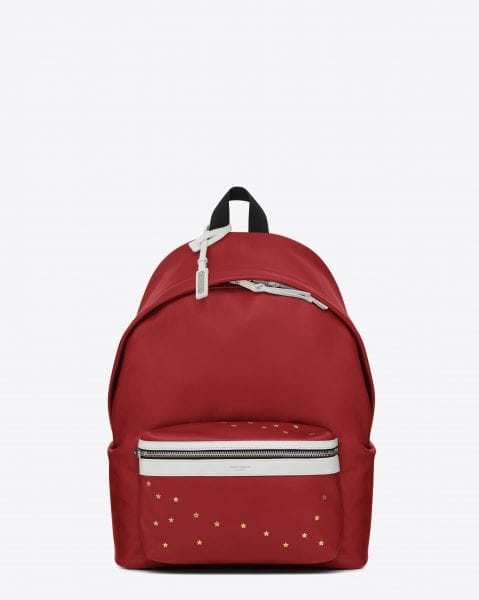 Saint Laurent's deep red City Backpack is a refreshing addition to any man's rotation of  packs. The luxurious 100% calfskin leather bag is decorated with miniature stars on the zippered outside pocket, while the canvas-lined inner provides more-than-enough space to play with: perfect for a day of urban exploration to grow and broaden one's perspective about city-living.
Prada Leather Shoulder Bag
Go incognito with this sleek, leather shoulder bag by Prada. Featuring a simplistic outer zipper compartment, the 45 x 35 cm bag makes it an excellent accomplice to smuggle drinks and snacks at the movies – small enough to go unnoticed and but spacious enough for seconds. 
Salvatore Ferragamo Dynamo Duffle Bag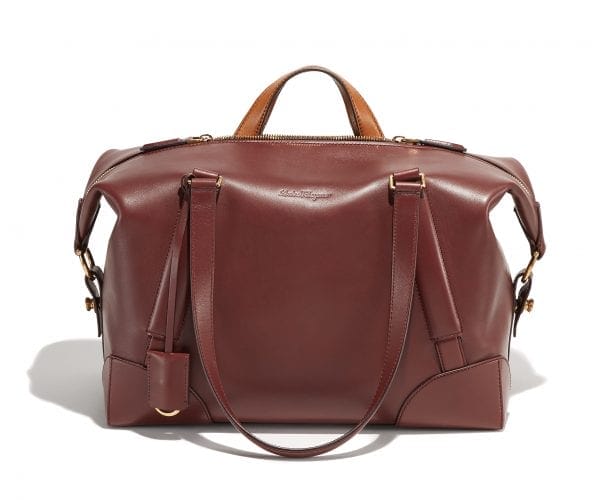 Travel in style with Salvatore Ferragamo's Dynamo Duffle Bag. The impeccable finish of the duffle bag is a testament to Italian craftsmanship; made out of soft calfskin with the gold hardware giving the duffle an added touch of luxury, while adjustable shoulder straps make it a practical choice for one's sojourn wherever his feet may take him. They say travelling helps men grow, the Salvatore Ferragamo Dynamo Duffle Bag would make for a great companion. 
---