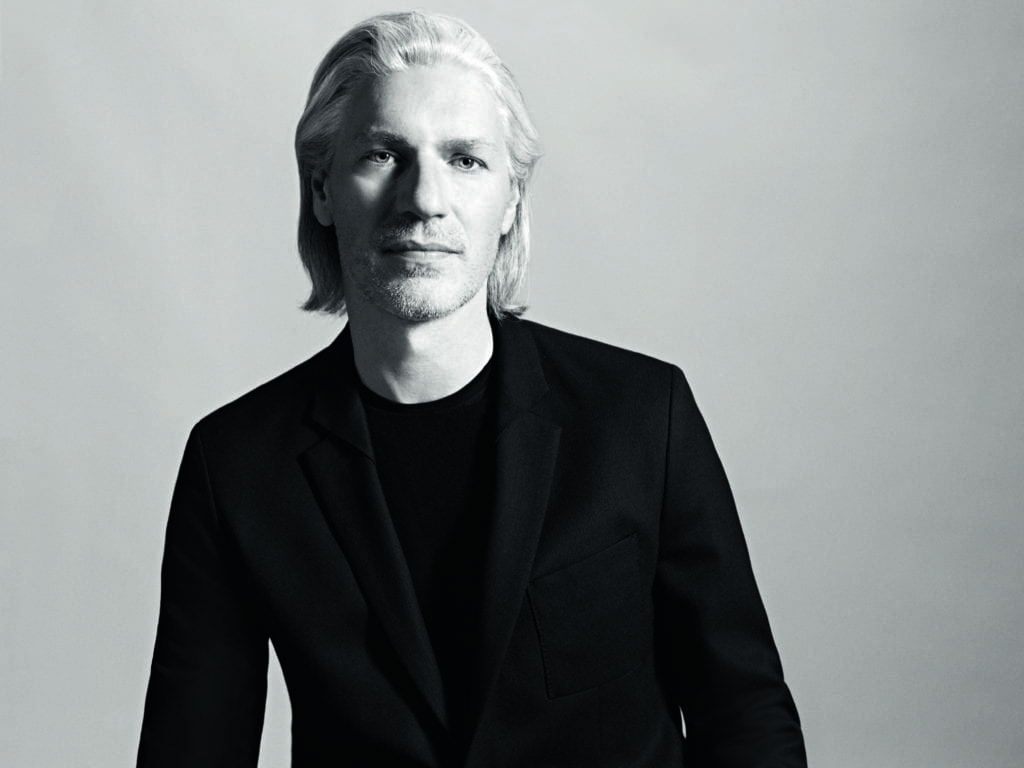 A large, excited crowd comprising Europe's fashionable elite and members of the media had gathered on the grounds of Motorwerk, Berlin for an exclusive first look of the HUGO Spring/Summer '19 collection. The runway show featured loose-fitting silhouettes and casual cuts in addition to slouchy suit jackets and athletics-inspired pieces with inspiration from the heydays of the 1990s. But the audience had gotten more than they bargained for during the night with highlights including a unique rave-like show featuring fashion luminary Presley Gerber on the catwalk as well as a surprise performance by American rapper Wiz Khalifa at the after-party.
In order to make sense of it all, Men's Folio had a conversation with Bart De Backer, head of HUGO menswear, for a rare insight into the brand's SS19 collection.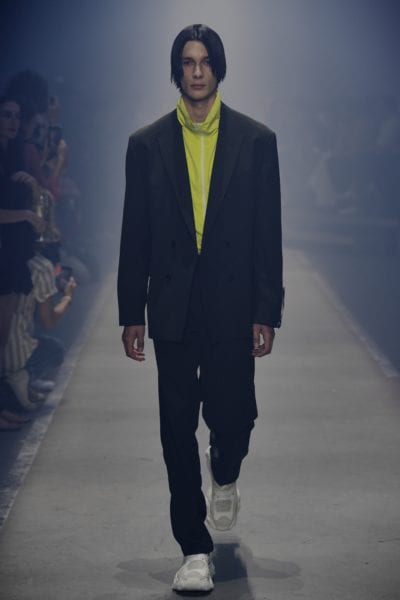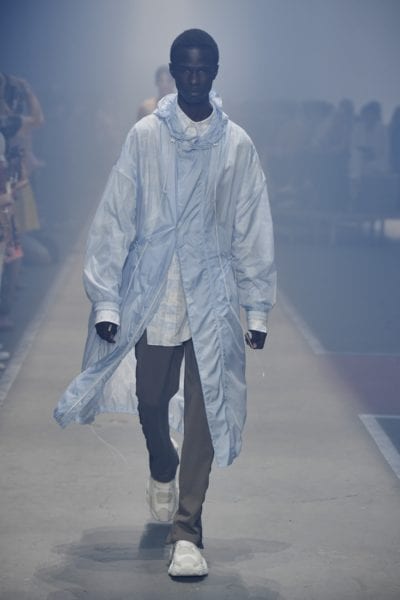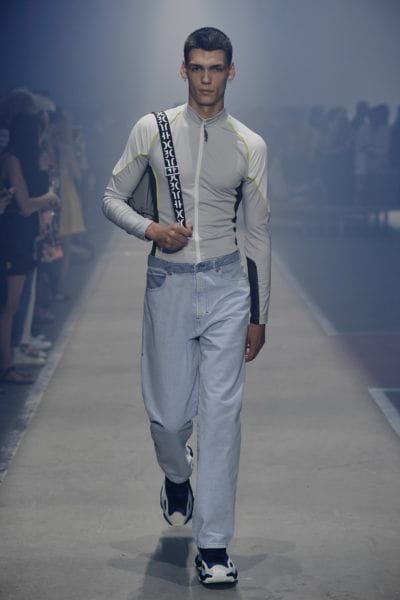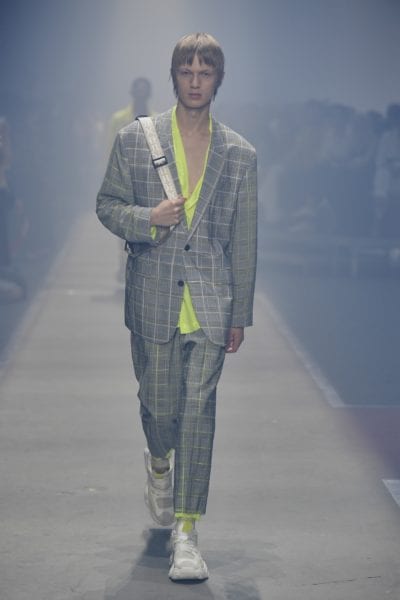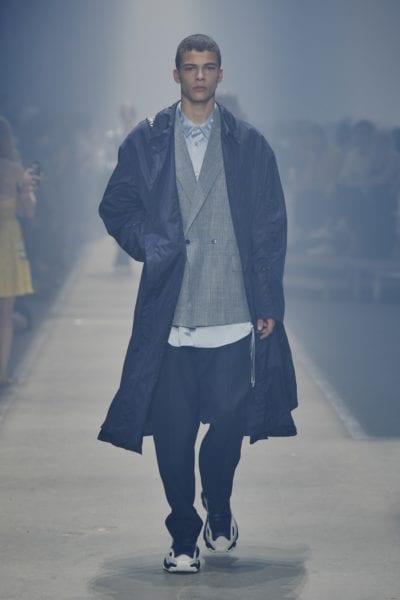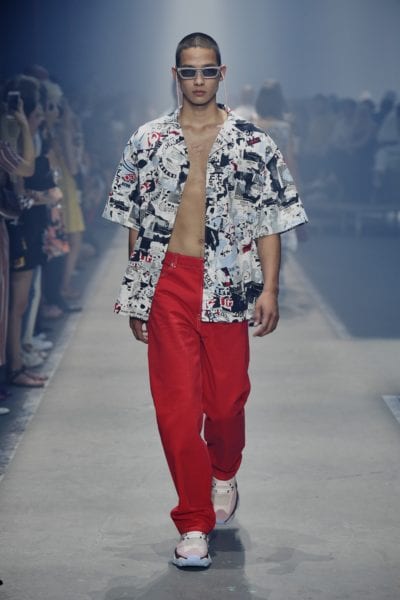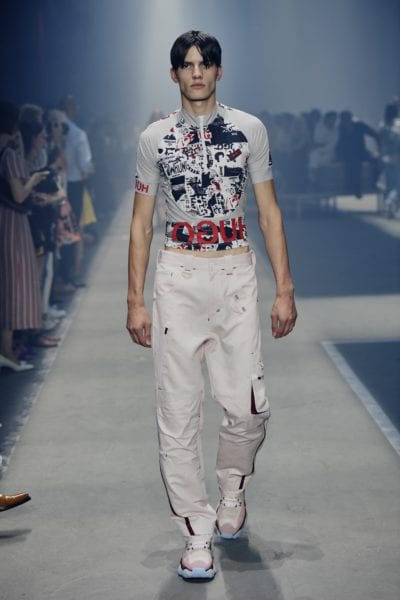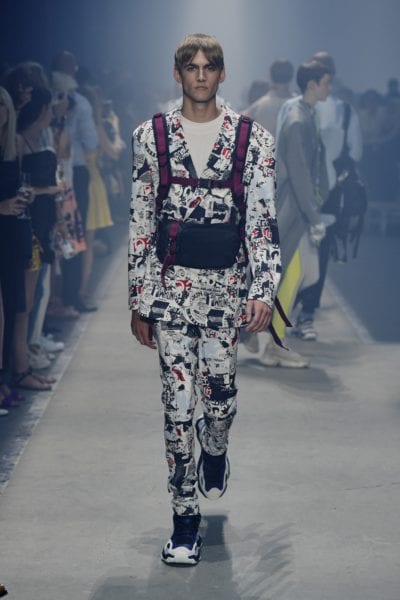 What was the inspiration behind the HUGO Spring/Summer '19 collection?
The inspiration [for the collection] was actually Berlin, especially the younger generation and the people who are currently coming to Berlin. I find it interesting that we have so many young people from all over Europe here. They're the urban, creative types who don't just have the urge to survive; they're here to experiment and create something new. What you'll notice when you look at Berliners is that there are a lot of individuals who express themselves in very individual ways. You can see it through how they dress – they experiment with their own sense of style to try something new. Sometimes, I feel like the people of Berlin are actually off the fashion-following radar. They just make their own fashion.
That was the starting point of the collection. It's called "mixmasters" because it's a mixture of different things – like the old and the new – to create an interesting future for fashion. When we were coming up with the collection, we referred to archive pieces from the 1990s, which we mixed and matched with the newer pieces of today.
HUGO Spring/Summer '19 speaks to the spirit of Berlin, and it is a reflection of the city's individualism and openness to experimentation. Berlin has a strong history with art; was this a source of inspiration for you as well?
Berlin has been one of the main centres for art in Europe, for almost a hundred years, I think. A lot of new art movements kind of started here. It's got to do with the spirit here; we have a rebellious way of thinking, and you can feel this almost anti-establishment vibe when you go around the city. There's a lot of graffiti and street art here. The graffiti has a very nice aesthetic shape. It kind of moulds itself around the city and blends in with the buildings. I just find this vibe very interesting.
What was the most challenging while working on this collection?
It's difficult to say because every collection is very challenging. Most of the time, these kinds of collections are evolutions of what's happened before. When we began work more than a year ago, we dived into our archives and started to work with newer shapes. HUGO was established in the 1990s, and it's very fascinating because the 1990s is becoming very relevant to fashion once again. It's almost like rediscovering the DNA of the brand and reworking it.
What I find interesting and challenging is how you can take something older – something from the past – and try to give it an element of today. If you study the collection, you'll see plenty of inspiration and influences from the 1990s. We actually dived into a lot of real pieces for the collection. We went to libraries, flipped through old magazines, and got a lot of vintage pieces to recreate that original feel.
The 1990s was a special time for me; I lived and went out at that time. I partied at that time. In my team now, I have young people in their early 20s who were born in the 1990s – they might not have realised what was happening then or even what was cool in that period. They have their own vision of what the 1990s was like. I look back to the 1990s as a very nostalgic time, but they see it very differently, almost like it's been combined with the Instagram of today.
Prominent staples from 1990s fashion like oversized T-shirts and baggy silhouettes are in the collection.
The 1990s saw an explosion of oversized shapes and baggy silhouettes. We played a lot with the contrasts for the collection. Take for example the cycling tops – these were something that came completely from the club scene. We reworked a polyester-type material to create these cycling tops with very tiny volumes and matched them with bigger trousers. We played with oversized and very slim-fitted items to create this kind of contrast.
Do you have a favourite item from the collection?
The Berlin Suit. When we worked on the collection, we looked at a lot of street style pictures. We noticed that many DJs from that time were guys who wore big volumes at the top and these slim, trainer-type trousers.
A lot of people at the moment are doing this too. I was fascinated by this silhouette and tried to translate it into a tailored suit. The Berlin Suit in the collection has the looseness and the ease of the streets – it's a jacket combined with trousers of a slimmer, cropped volume. It's also a special piece for me because I'd wanted to give tailoring some street character and leisurewear quality. This is something I started working on with this collection, and I'm reworking it for the next season.
How do you stay creative as a designer?
I keep feeding myself with information. I'm actually very curious, and I question a lot of things. Nothing is ever set in stone, even an idea that I was completely convinced of not doing six months ago can be questioned and become a major thing in the next collection. I also have a lot of conversations with my team. They're a different generation with a different point of view, and I like talking to them; it changes my mindset and way of thinking. Our conversations help to constantly feed me with new ideas.
Describe the HUGO man.
When we work with people and brand ambassadors, we search for individuals who have their own points of view on things. People who have their own vision and don't follow the mainstream. For example, Wiz Khalifa has a very unique point of view on things. He's got character; he follows his own pattern, and he doesn't care what anybody else thinks about him. This is what we stand for as a brand. We're not one to say, "You have to wear this with this." We're more of, "Pick an item and wear it how you want. Match your personality with it." That's what "mixmasters" is all about.
---