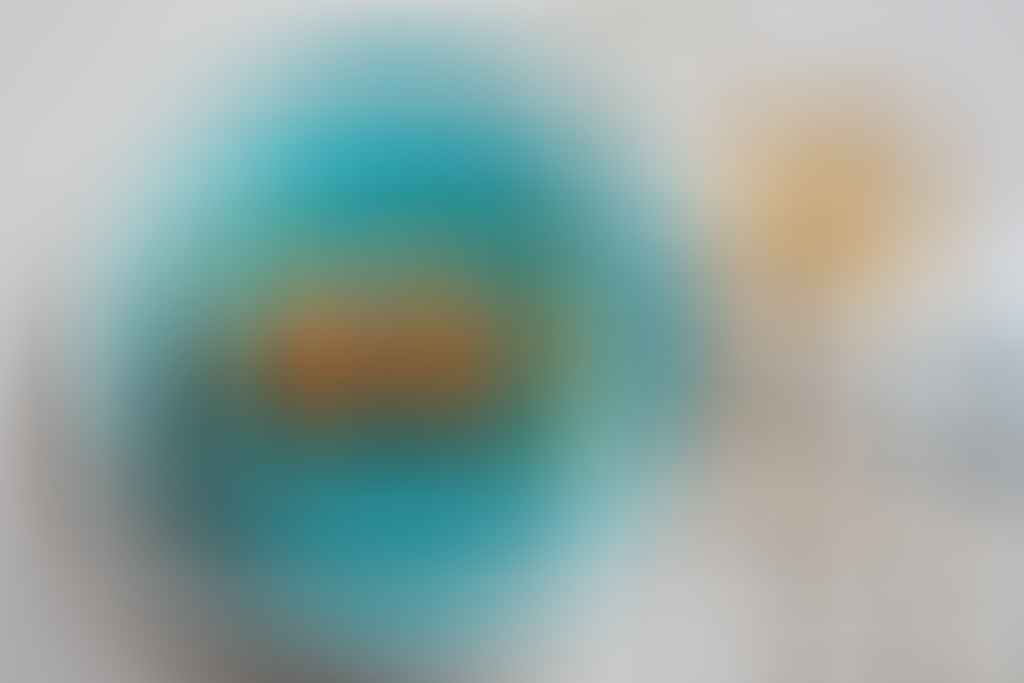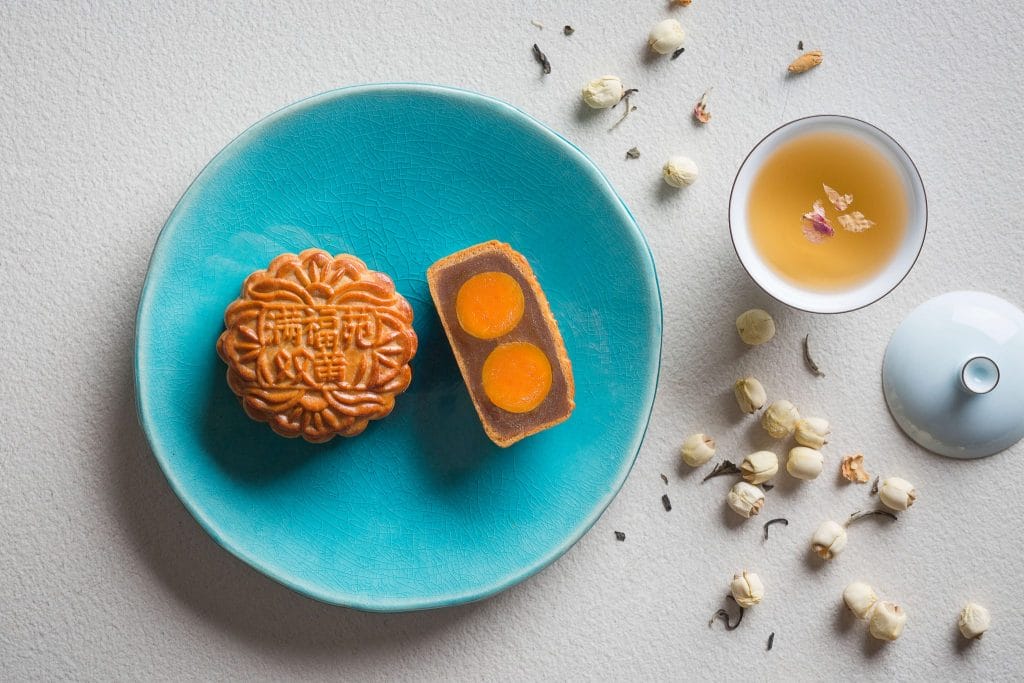 The traditional lotus paste with egg yolk will always have a special place in mooncake lovers' hearts. However, as with everything in modern society, the innovation of mooncakes in Singapore might just be the strongest we have seen so far. While we don't think the mooncakes have reached their final forms, we're pretty sure the different types are peaking over 9000. Here are some unique mooncakes that you can buy this Mid Autumn Festival.

Marriott Tang Plaza Hotel, Wan Hao Chinese Restaurant
The beauty of Wan Hao Chinese Restaurant's mooncakes lies in the juxtaposition of sweet and salty. The honeyed floral flavour of chrysanthemum infused white lotus is contrasted with the saltiness of Serrano ham and salted egg yolk. Further embellished with a charcoal crust dusted with gold, it's like the starry sky that houses the glowing moon. No need to look out your window to "Shang Yue"(view the moon in Chinese).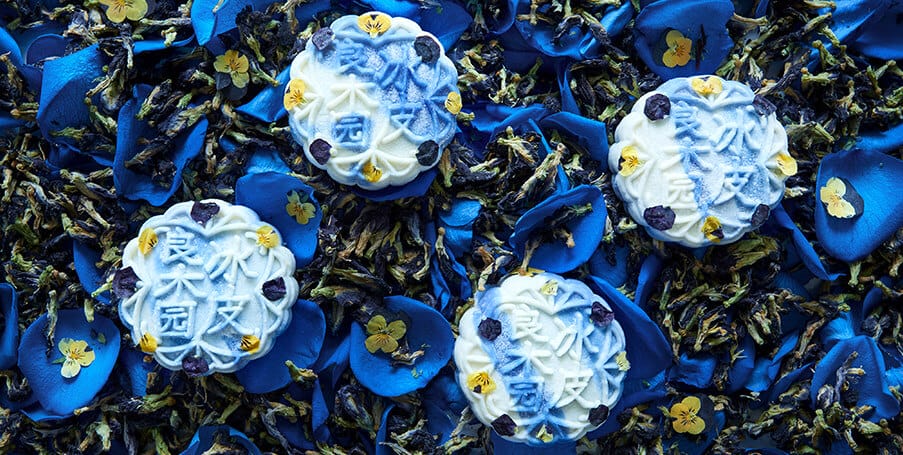 Goodwood Park Hotel
The pastry becomes a blank canvas for the mooncake maestros of Goodwood Park Hotel to paint their art with. Their brand new snowskin Blue Pea Flower with White Lotus Seed Paste and Melon Seeds is as mouthful as it is beautiful. Created in an indigo tinge with interspersed brushstrokes of white, it looks like a small part of a pastel Jackson Pollock painting.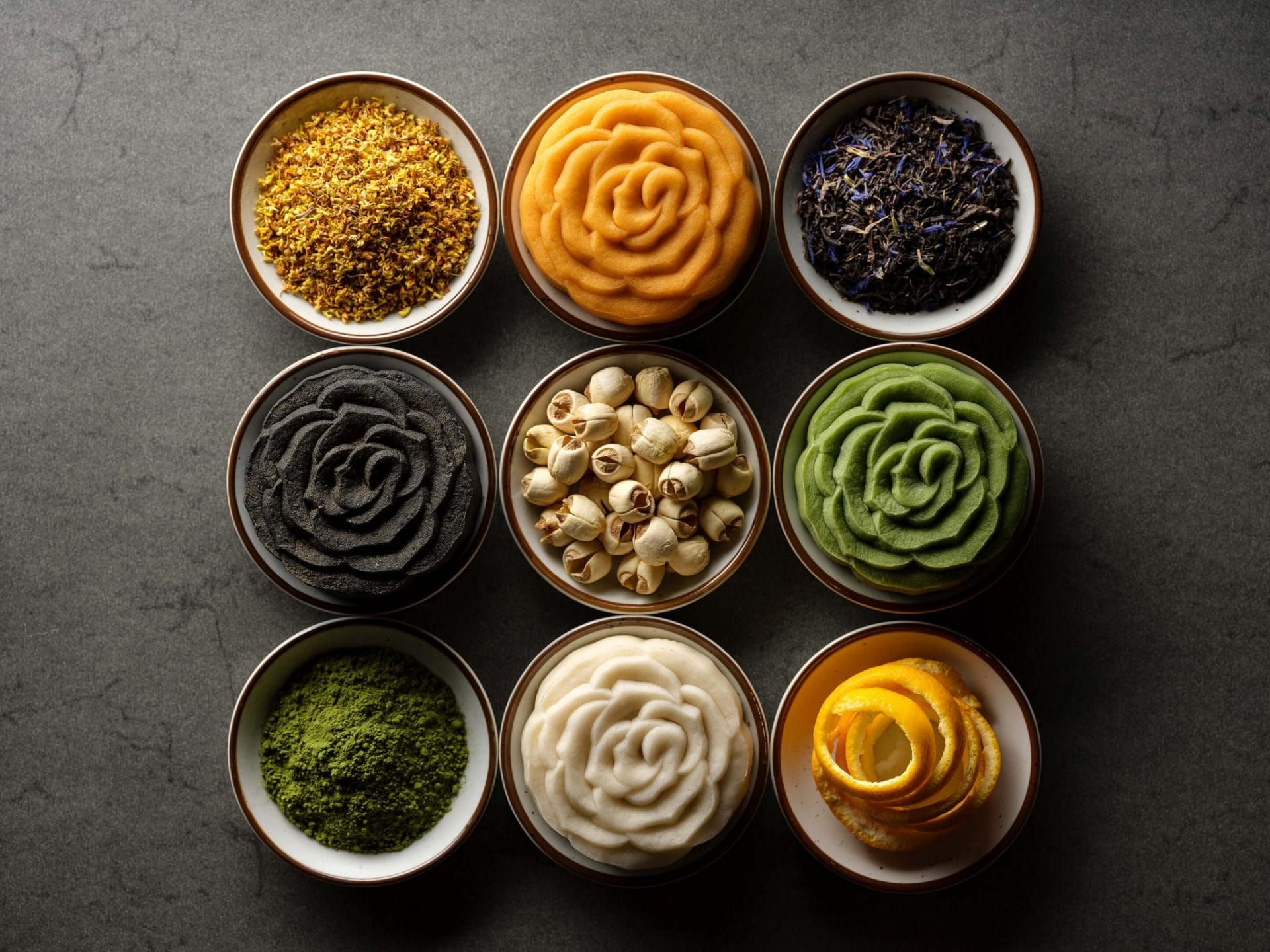 InterContinental Hotel, Man Fu Yuan
Bring home a bouquet of edible flowers that's infused with tea from Man Fu Yuan. The selection includes Black Sesame with Ambrosial Osmanthus, Matcha with White Chocolate, White Lotus with Mandarin Peel and Earl Grey with Strawberry Chocolate. It is almost too beautiful to be eaten, but try not to leave it untouched for long as its deeply rich tea aroma engulfs the room, birds, butterflies and bees might mistake them for actual flowers.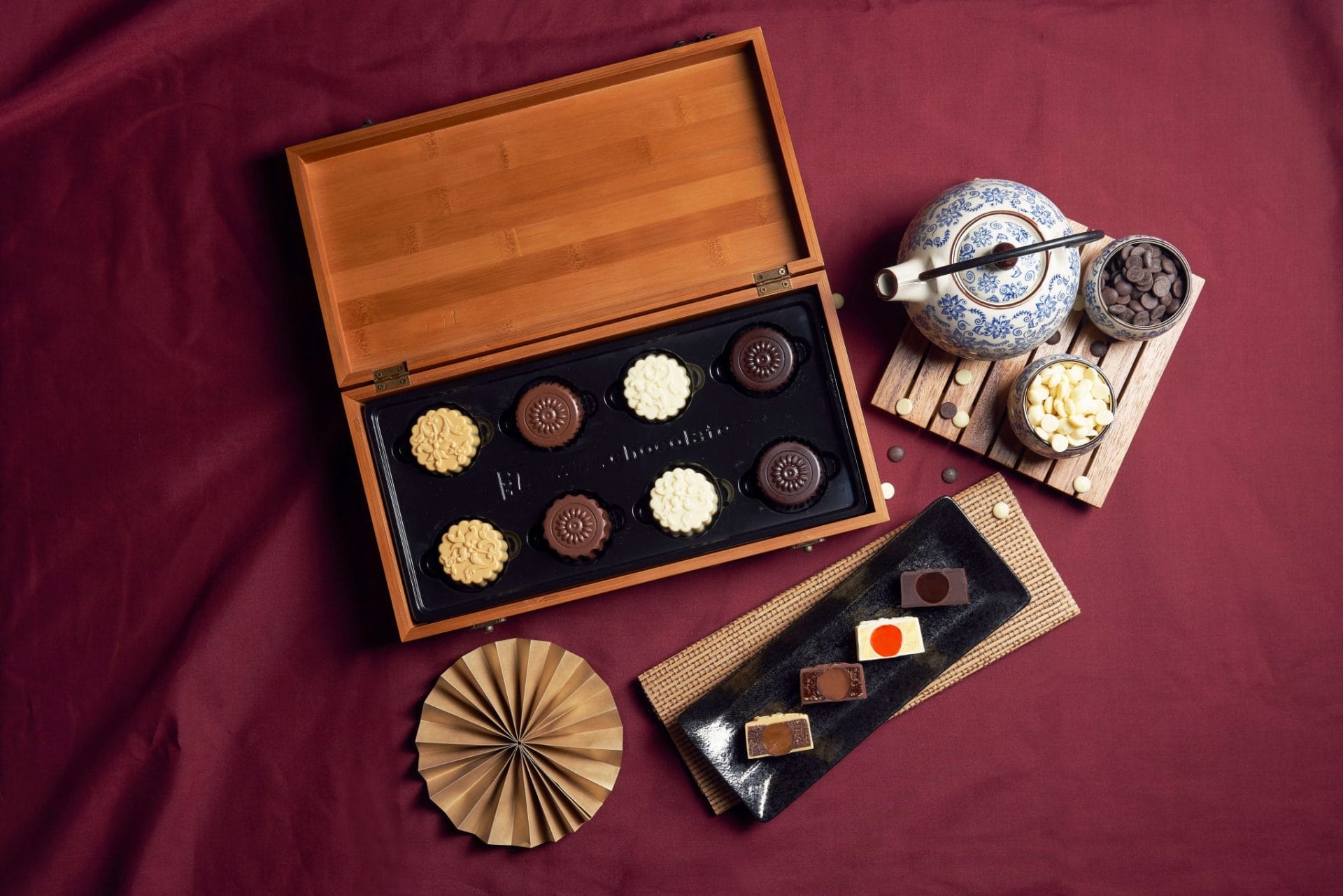 Awfully Chocolate
Awfully Chocolate's Signature Chocolate Mooncake Truffles is perfect for a late night high tea session with friends. The collection of eight bite-sized truffles comes in five flavours of Hazlenut Chocolate with Nutella Yolk, Dark Chocolate with Expresso Yolk, White Chocolate Lemon with Orange Marmalade Yolk and Caramel Brittle with Butterscotch. Experience the same great gathering with half as much calories for a better time.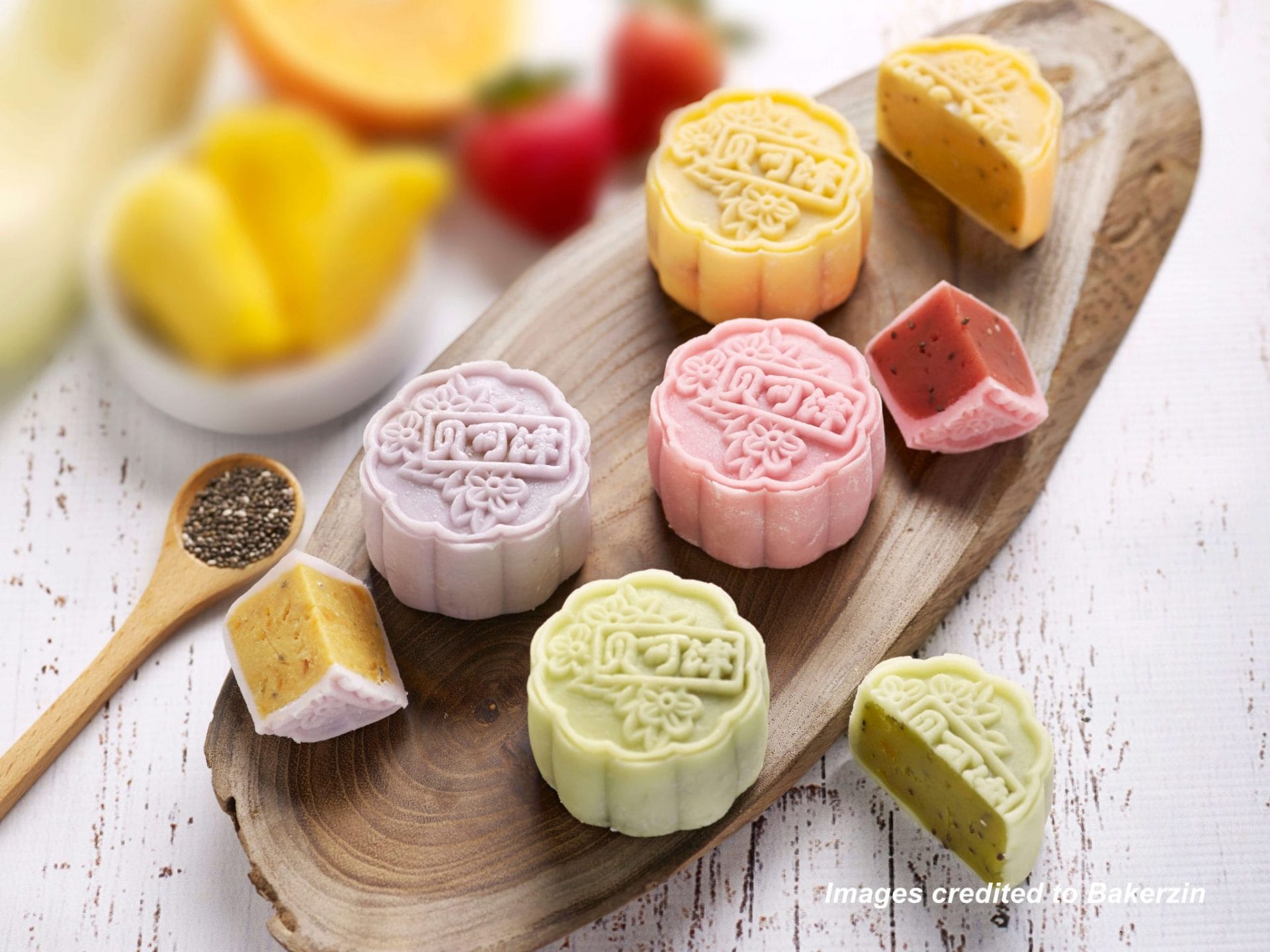 Bakerzin
For an even healthier option, try Bakerzin's mooncakes which actively use healthier ingredients such as less-sugar lotus paste and Chia Seeds. For their Brilliance Collection, the lotus paste is infused with real fruit juices plus a hearty addition of superfood Chia Seeds. The superfood is so nutritious and rejuvenating that if you were left stranded in a deserted island and only had Chia Seeds to eat, you'd see yourself swimming back to society's shore in no time. The snowskin collection has fruity flavors Cempedak, Honeydew, Orange and Strawberry. You'll glow like the moon from inside and out after this Mid-Autumn Festival.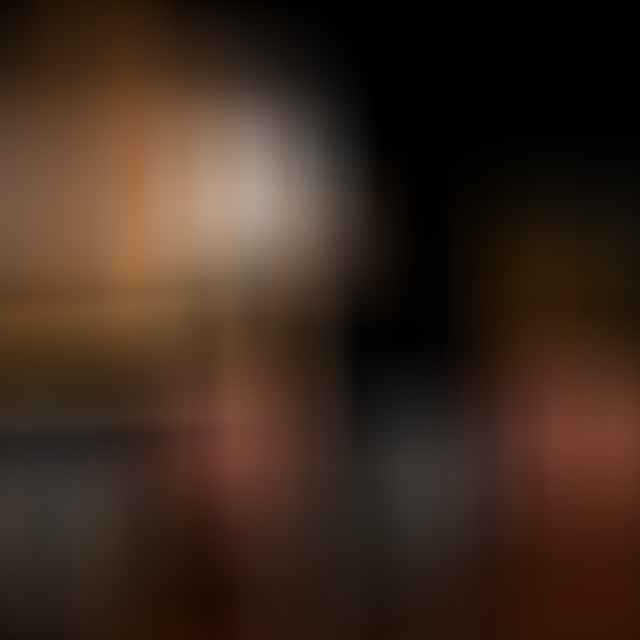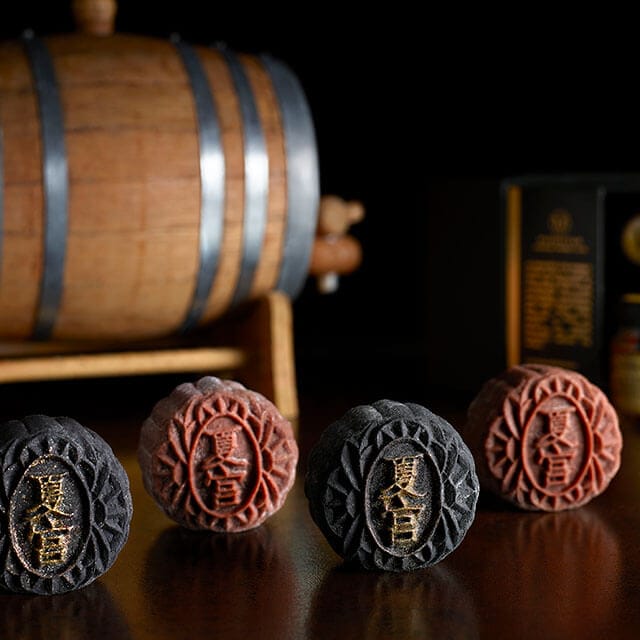 Regent Hotel
Those looking to end the night with a bang will be glad to hear Regent Hotel's selection of snowskin alcoholic mooncakes. Begin the night with their Barrel-aged Sazerac 6-year-old Rye with Coffee which gives a complex layer of flavours, nutty and smoky on the tongue while still keeping its sweet integrity. Finish with the Barrel-aged La Louisiane Cocktail with Yuzu and Green Bean Paste, the sweet and citrusy orange and yuzu will awaken you just in time to take a transport home. Remember with these mooncakes, don't eat and drive.
Written by Marcus Li
---