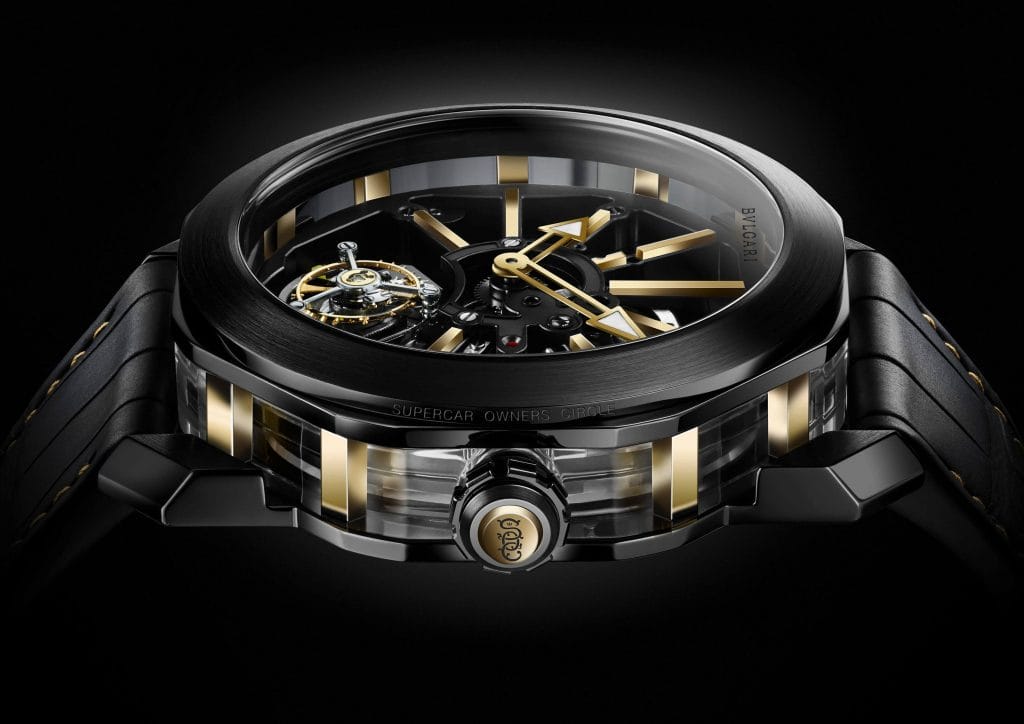 Automobiles and timepieces: mechanical marvels that fuel the nerdgasms of men with cash to burn. The overlapping obsession for both is clear — romance for a purer age of mechanics, technical tête-à-tête, social swag — which explains the many collaborations between car and watch brands.
Bulgari is hopping on the bandwagon, but rather than a car consort, the Italian maison has joined forces with the Supercar Owners Circle (SOC), a network of car collectors whose distinguishing feature lies in their ownership of the rarest cars on the market.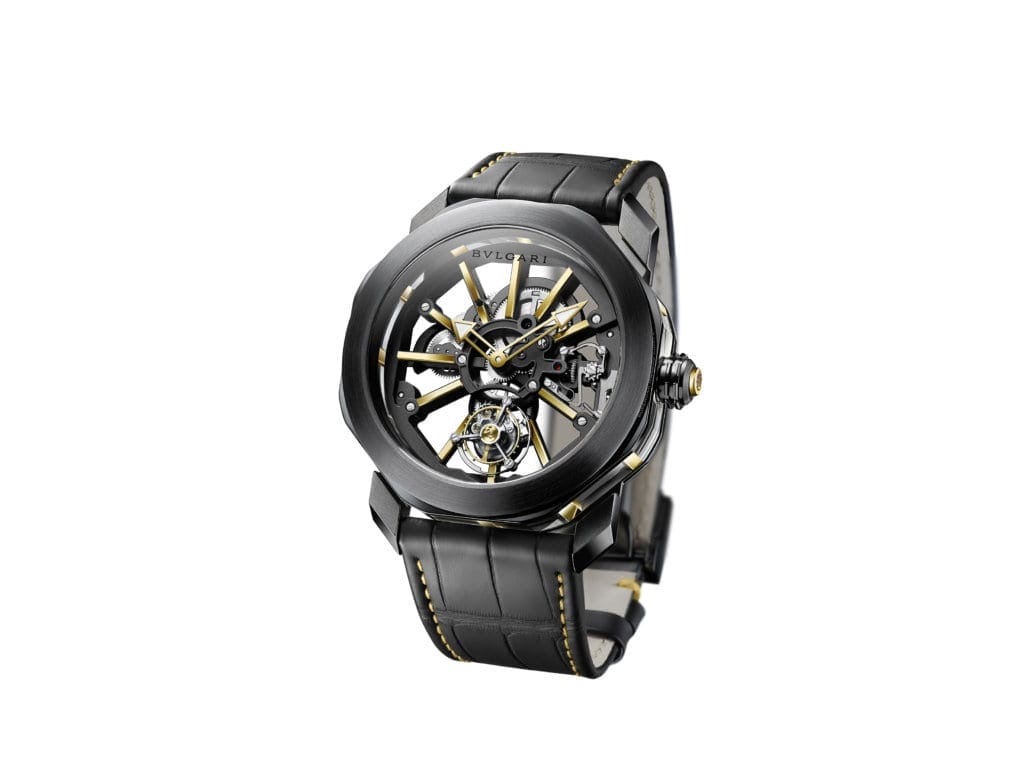 The initial three-year partnership kicked off on 5 and 6 May at the Bulgari hotel in Milan with the presentation of the Octo Tourbillon Sapphire SOC, a watch issued for club members only. The exclusive edition features a new case conception — sapphire case middle, rimmed by DLC-coated titanium — that entirely reveals the tourbillon movement within. Time is displayed on yellow gold hour markers arranged like spokes on a steering wheel, with the power reserve indicator on the back and SOC emblem on the crown.
After the supercar parade in Milan on 6 May, Bulagri's next rendezvous with SOC will take place in the United Kingdom on 4 June at the historic Goodwood Circuit, in Switzerland on 1 September and in Dubai on 2 December to celebrate the UAE's 47th National Day.
---