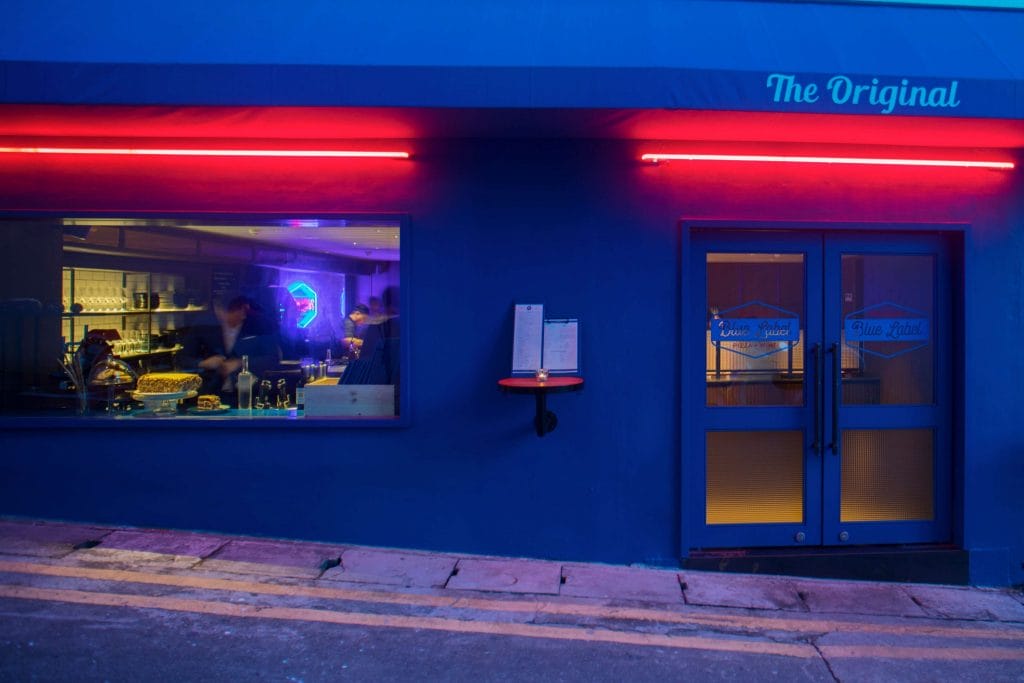 "Toto, I've a feeling we're not in Kansas anymore," exclaimed Dorothy when she arrived at Oz. That is the sentiment shared whenever we step into a restaurant and feel we have been transported to the set of a movie we have seen before. Most would swoon at the interiors and go ga-ga over it, but for the hardcore film buffs, the connection to said restaurant or café goes beyond the surface as it evokes moments from that favourite film. Some would even go to great lengths to hold engagements or wedding dinners just to emulate their favourite movies.
We found four restaurants that fit the bill and will bring one back to the trattorias of Rome, the smoky jazz clubs, the alleys of Hong Kong, and the swinging era of 1920s America – see you at the movies.
Now Showing: La La Land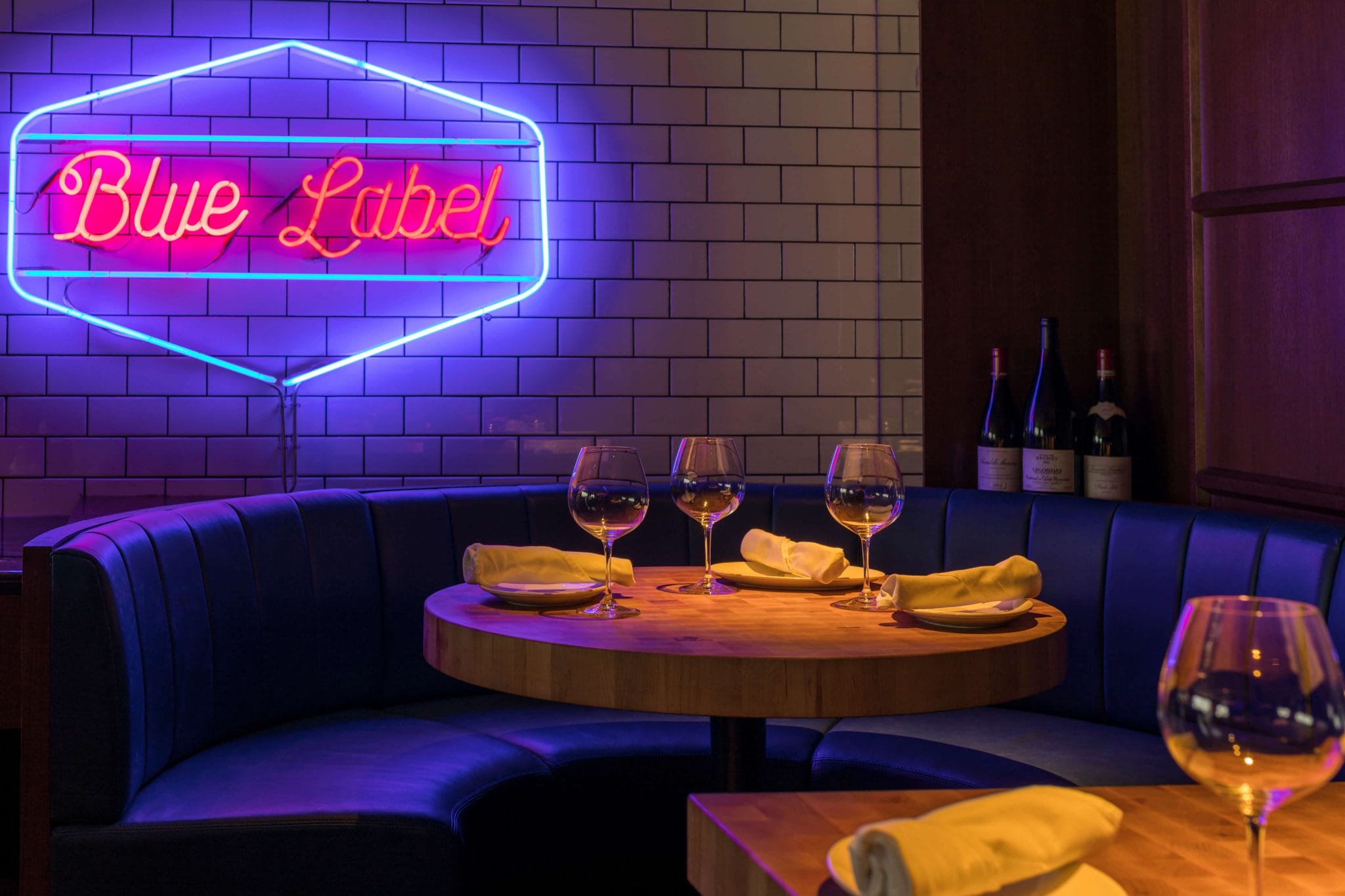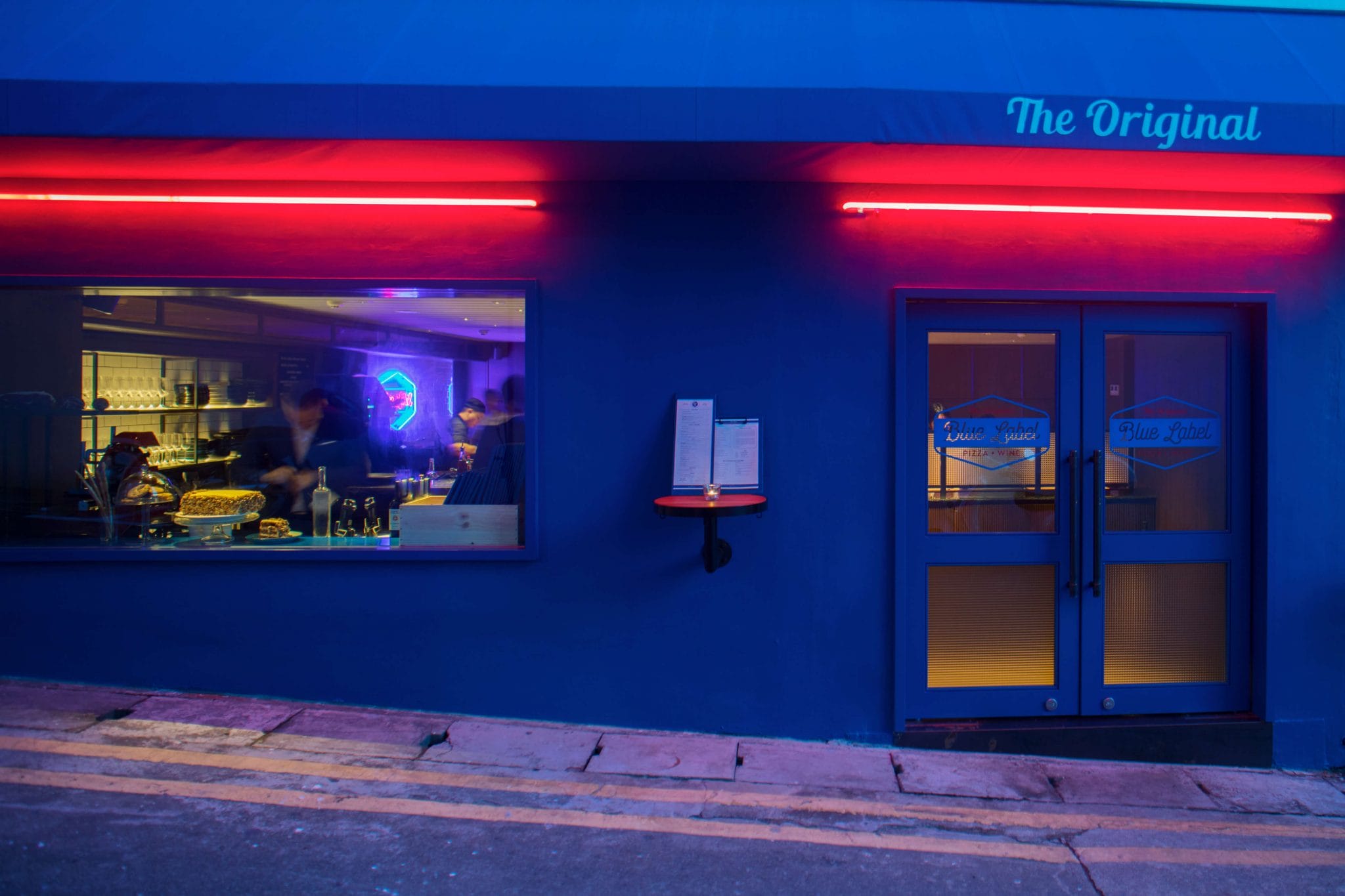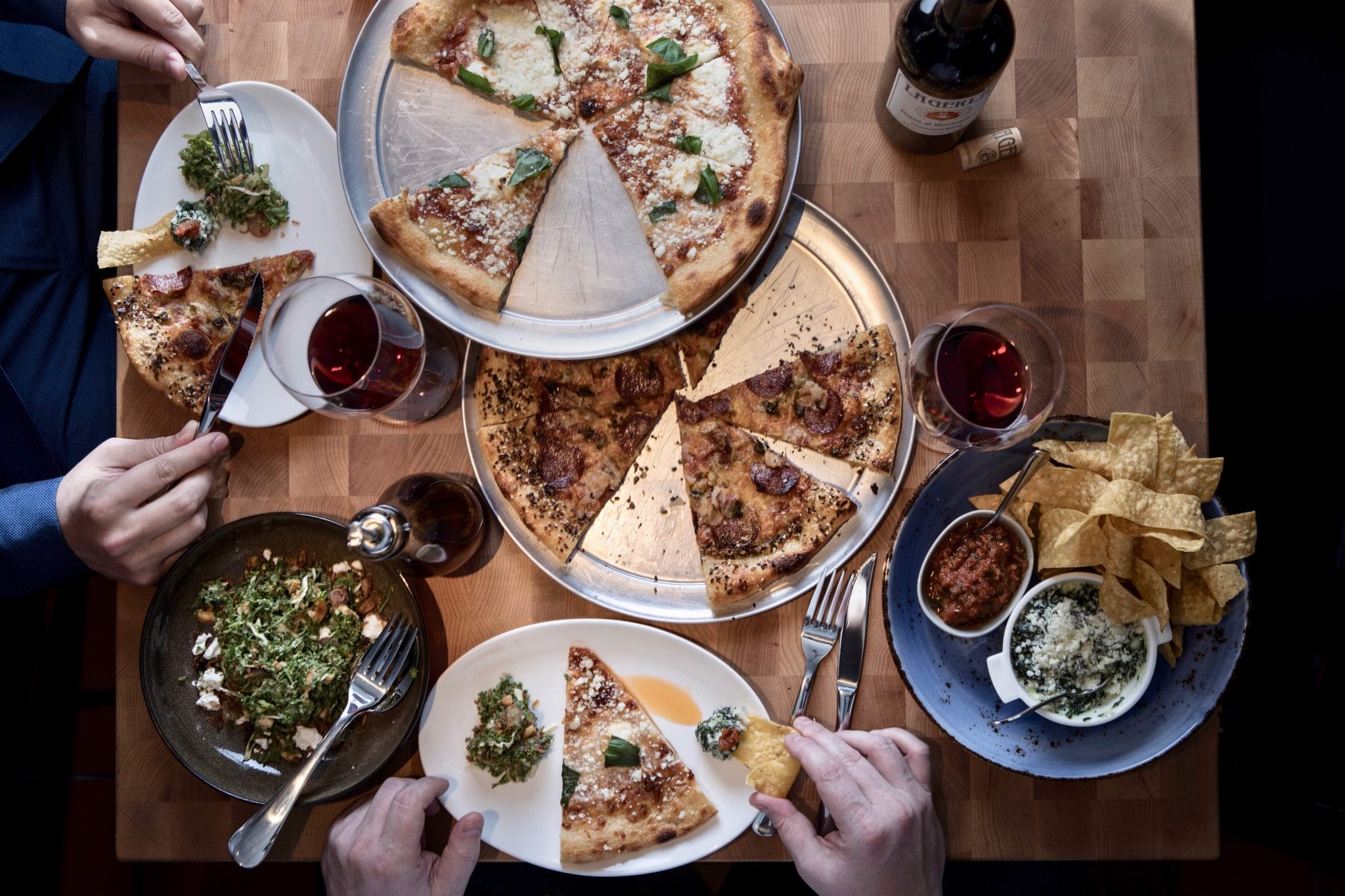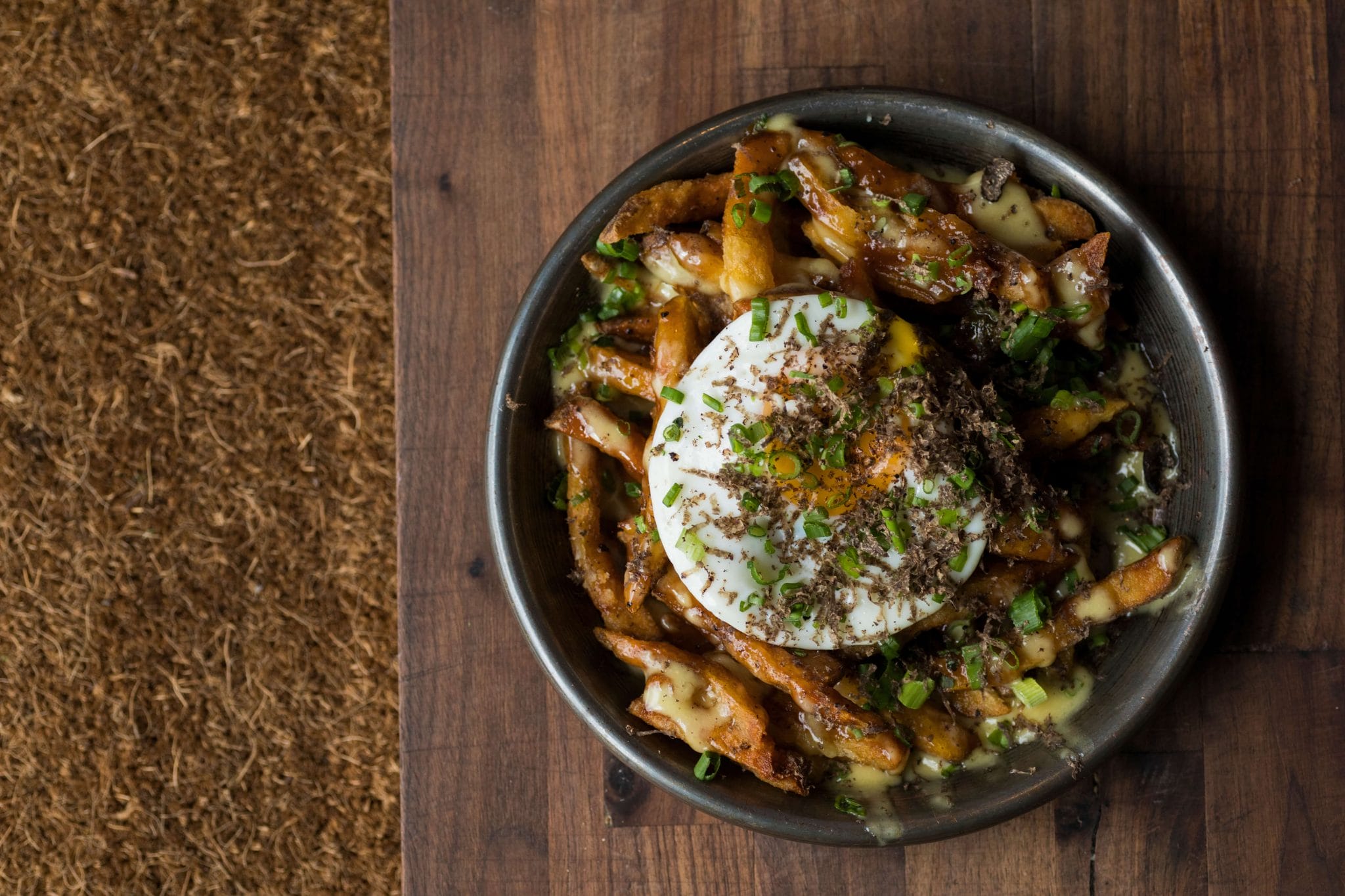 The red neon strip on the exterior of Blue Label Pizza & Wine in the nondescript Ann Siang alley recalls American jazz clubs. It instantly brings to mind The Lighthouse café in La La Land, where Emma Stone walked in to find Ryan Gosling playing at the bar piano. Step right in to find the Blue Label neon sign on the subway tiled walls, which also reminds us of Seb's club. Complete with wooden panelled walls and limited seats for an intimate setting, it will attract couples inspired by #TeamRyanEmma to dine here.
The newly opened Blue Label Pizza & Wine accepts reservations exclusively through its website due to limited sitting. Settle right into one of its royal blue walled banquettes, ideal for retiring into a carb coma. For those who fancy hand-cut Idaho potatoes, sink your forks into the Blue Label State Fair Fries. A mountain of golden brown perfection topped with a fried egg and shaved truffle would prep the palate for more flavourful delights. Enter the lead, Umami Bomb Pizza, pulling all the right punches on the taste buds with shiitake mushrooms, goat cheese, and anchovies on crispy cornmeal crust. To wash them all down, consider Blue Label's craft beer or with some lavish biodynamic wines. Post-meal, take a second to relive the theatrics by Emma and Ryan, or better, break into a cinematic dance sequence before calling it a night.
Now Showing: Roman Holiday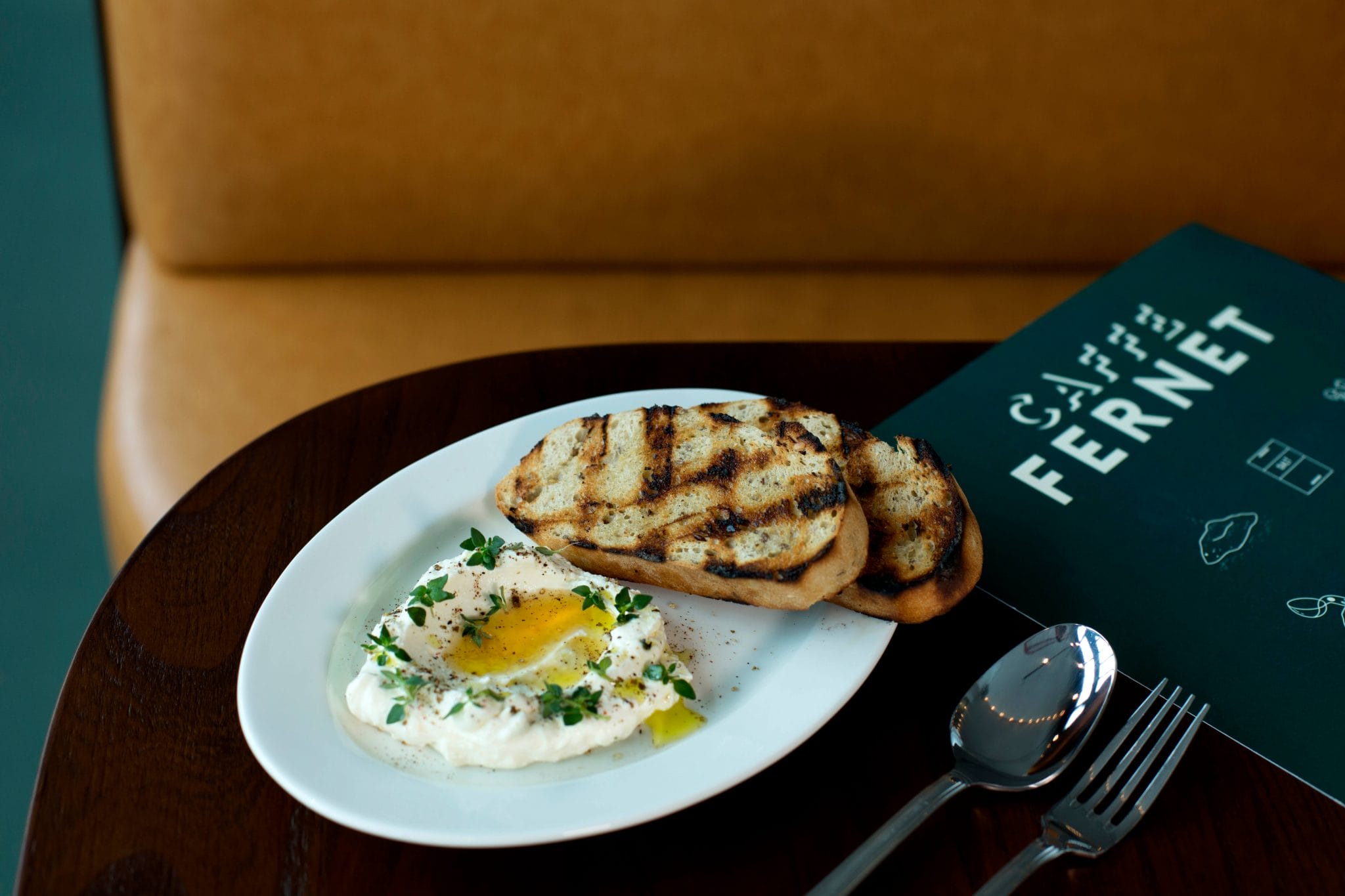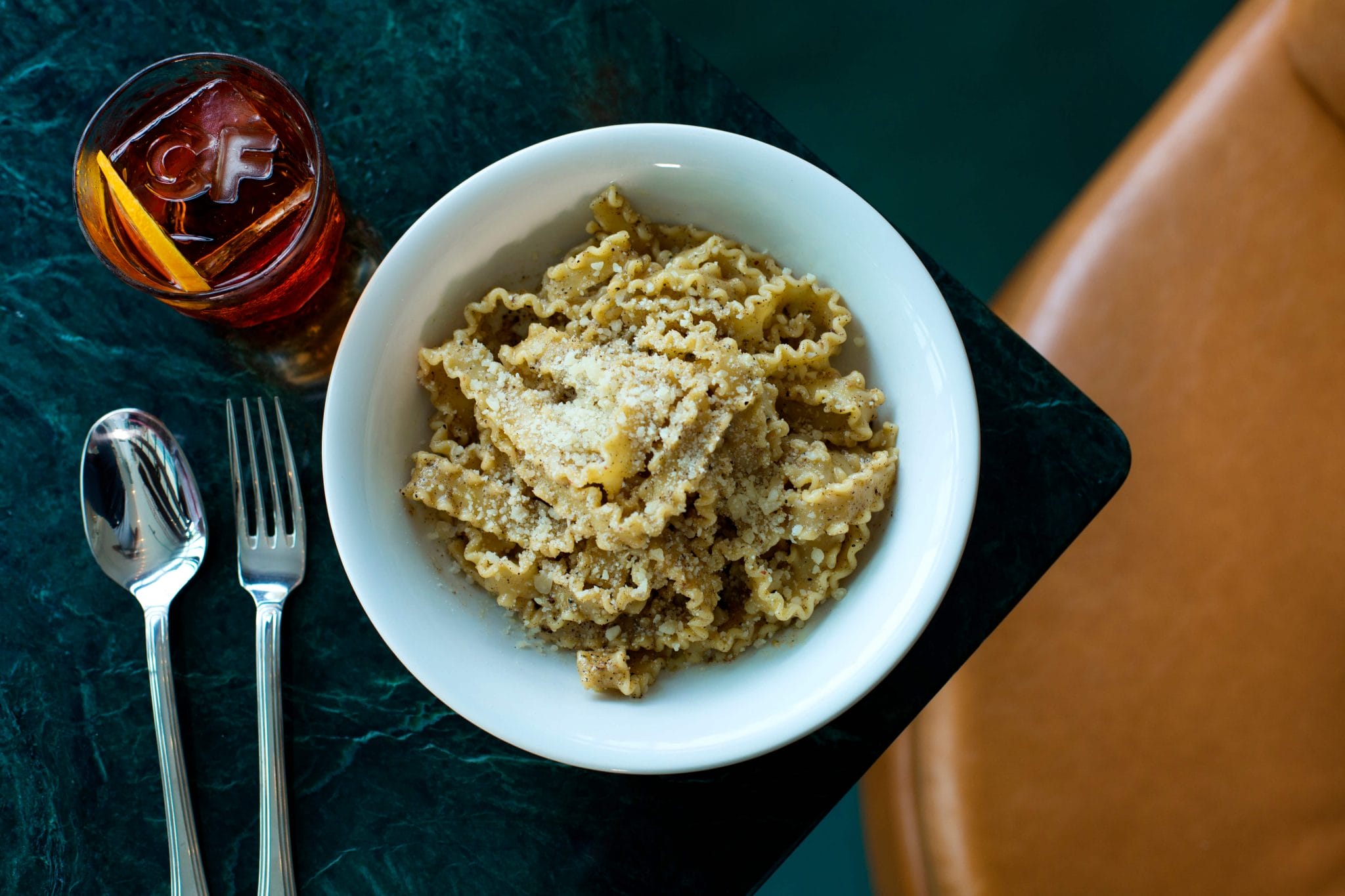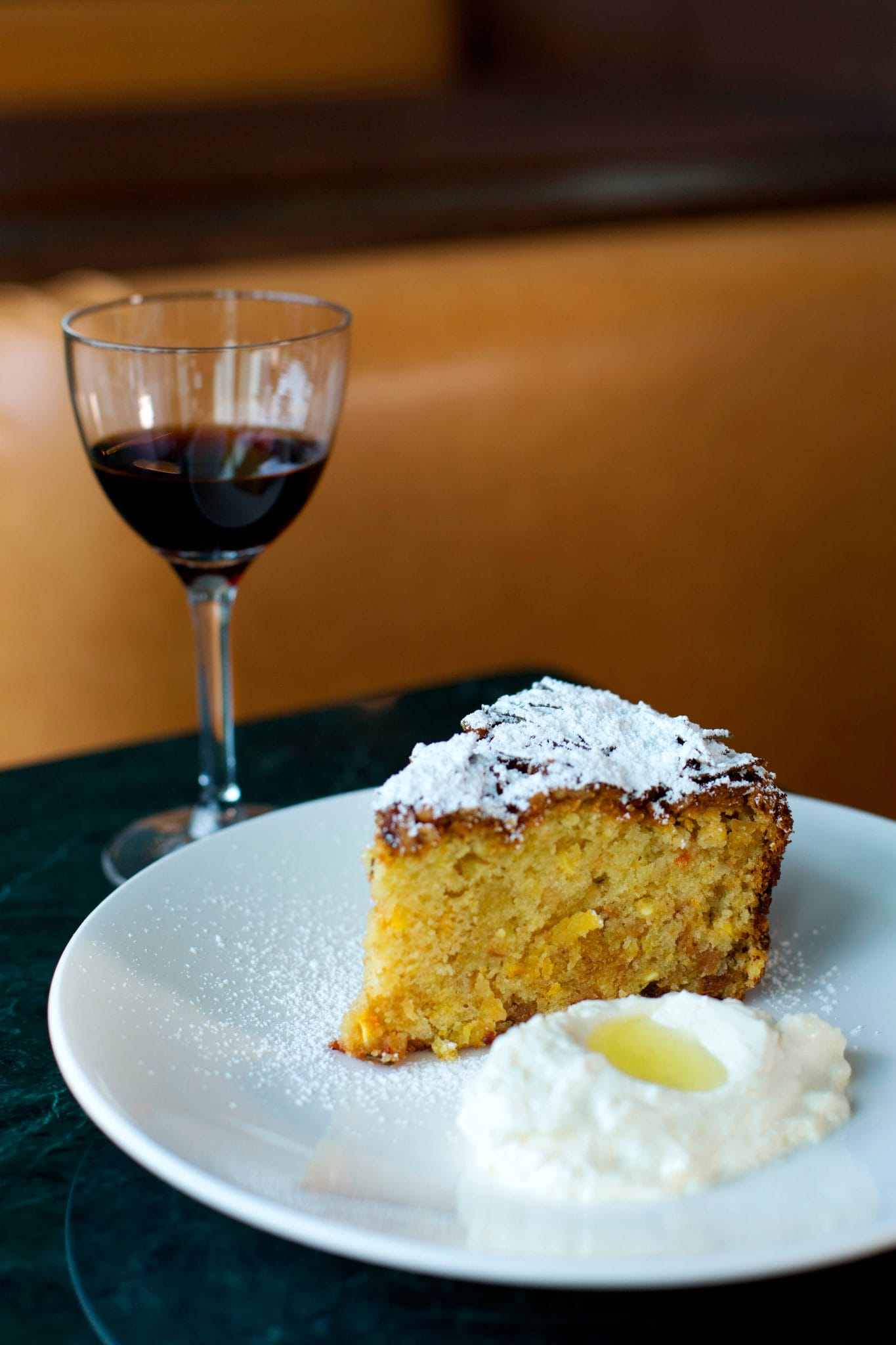 Take in the picturesque view of Marina Bay when dining at Caffe Fernet. The 130-seat Italian restaurant-bar at the heritage Customs House is adorned with square fluted columns and vaulted ceiling. Thonet Leiter chairs and European-style table create a modern trattoria look and feel. Sip espresso and people watch like Gregory Peck and Audrey Hepburn did in a Roman Holiday to escape the drudgeries of life.
The new establishment offers dinner and weekend brunch service highlighting contemporary Italian fare with a twist. Start with a sunset-hued Classic Aperol Spritz or Amalfi Spritz concocted with Beefeater gin and prosecco. Negroni aficionados can delight in the glamorous Caffe Boulevardier, a caffeinated negroni cousin featuring Bulleit bourbon instead of gin, ascribed to its creator, Parisian man about town Erskine Gwynne who published Boulevardier magazine in the late 1920s.
With equal emphasis on both dining and drinking experiences, menu items such as Housemade Ricotta on toast would make mouths water at the generous amount of creamy ricotta cheese topped with delicate chestnut honey and thyme alongside sourdough bread. An old favourite that has entered the collective psyche of present-day foodies, the Mafaldine Cacio e Pepe, made with ribbon-shaped mafaldine pasta instead of the usual spaghetti, is cooked to perfection with its al dente texture, and tossed with pecorino and four types of peppercorns. For its Instagrammable décor and simple yet decadent menu, come dressed in character, and one might truly feel he has been transported to Rome.                           
Now Showing: In the Mood for Love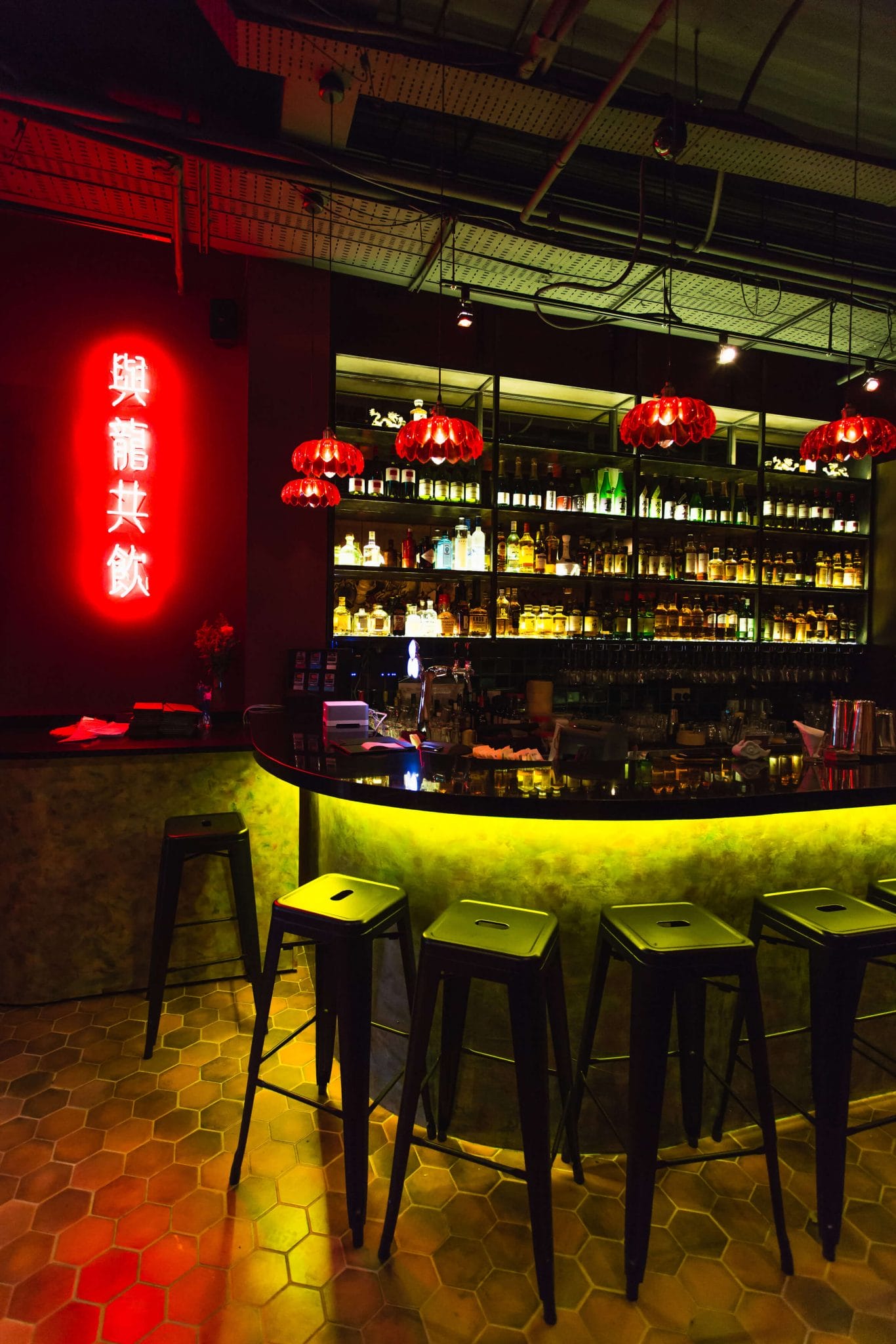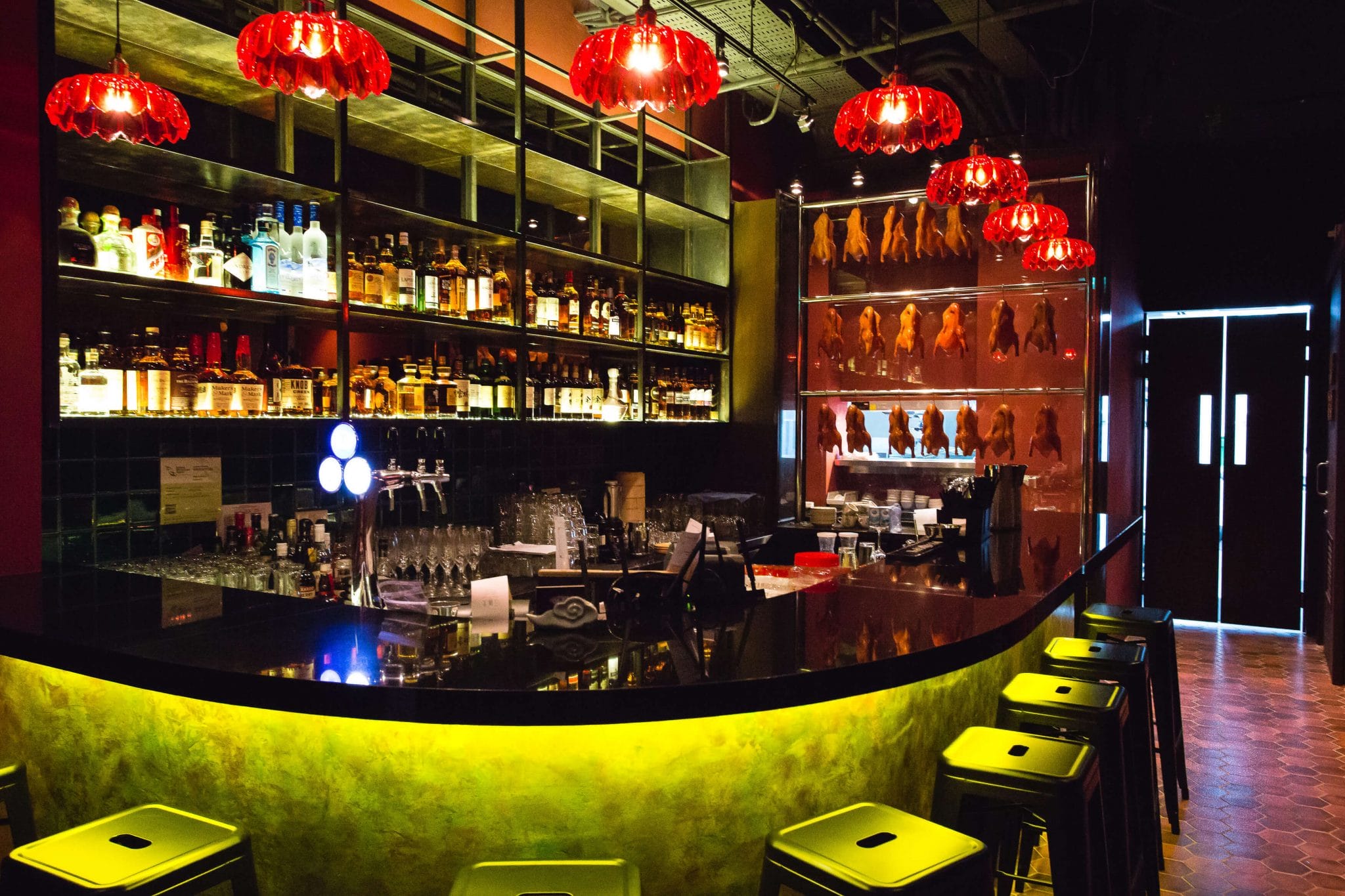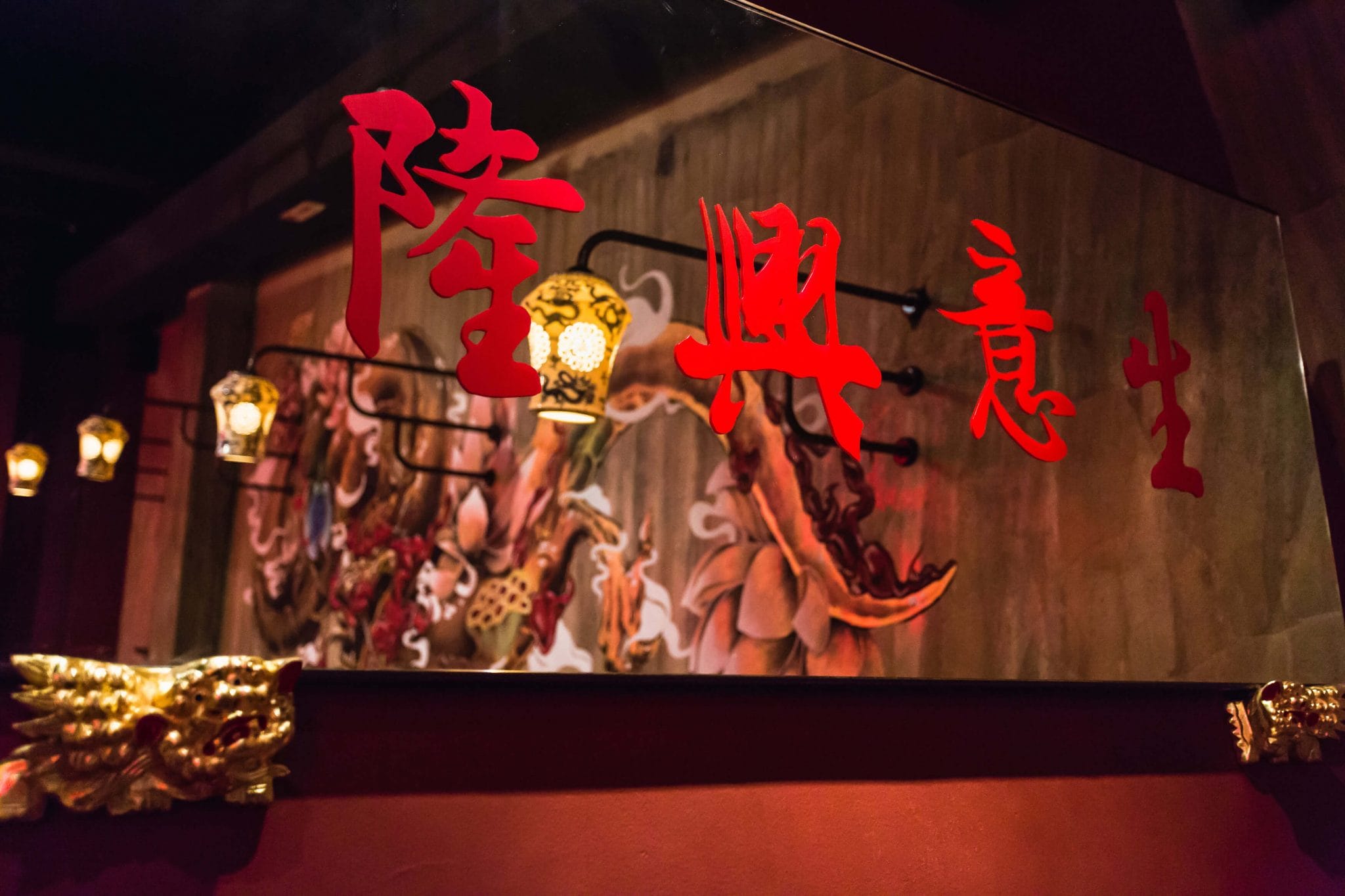 For those in the mood for love, head to Sum Yi Tai (third wife in Cantonese), a three-bar concept with a Chinese tapas menu. To be specific, fans of Wong Kar Wai's In the Mood for Love will appreciate the retro Hong Kong décor with dragon motifs, ambient lighting, opulent wooden panelling, oriental prints, and crystal chandeliers. Walk up the stairs to the rooftop bar adorned with Chinese-style dividers and rattan furniture, and cast glances at your dinner partner under the stars à la Tony Leung and Maggie Cheung.
Housed within a distinctive three-storey shophouse at Telok Ayer, Sum Yi Tai is well known for its range of premium whiskies beyond the usual fare of spirits, wines (including sake), and beers. For those who enjoy a tipple, its standout is undeniably its Chinese mojito, made of chrysanthemum-infused rum. Classic Cantonese dishes are available to ensure that patrons do not go hungry. Seek out the Maple Honey Glazed Char Siew and Hong Kong Style Angus Beef Fried Hor Fun. For grub to go with your drink, order the Crispy Salmon Skin with Salted Egg Yolk & Lime Zest and Signature XO Carrot Cake. The passionate, ferocious and carnal enclave is perfect for re-enacting unrequited love stories, and its offerings coupled with its crimson-lit energy will have you coming back for more.
Now Showing: The Great Gatsby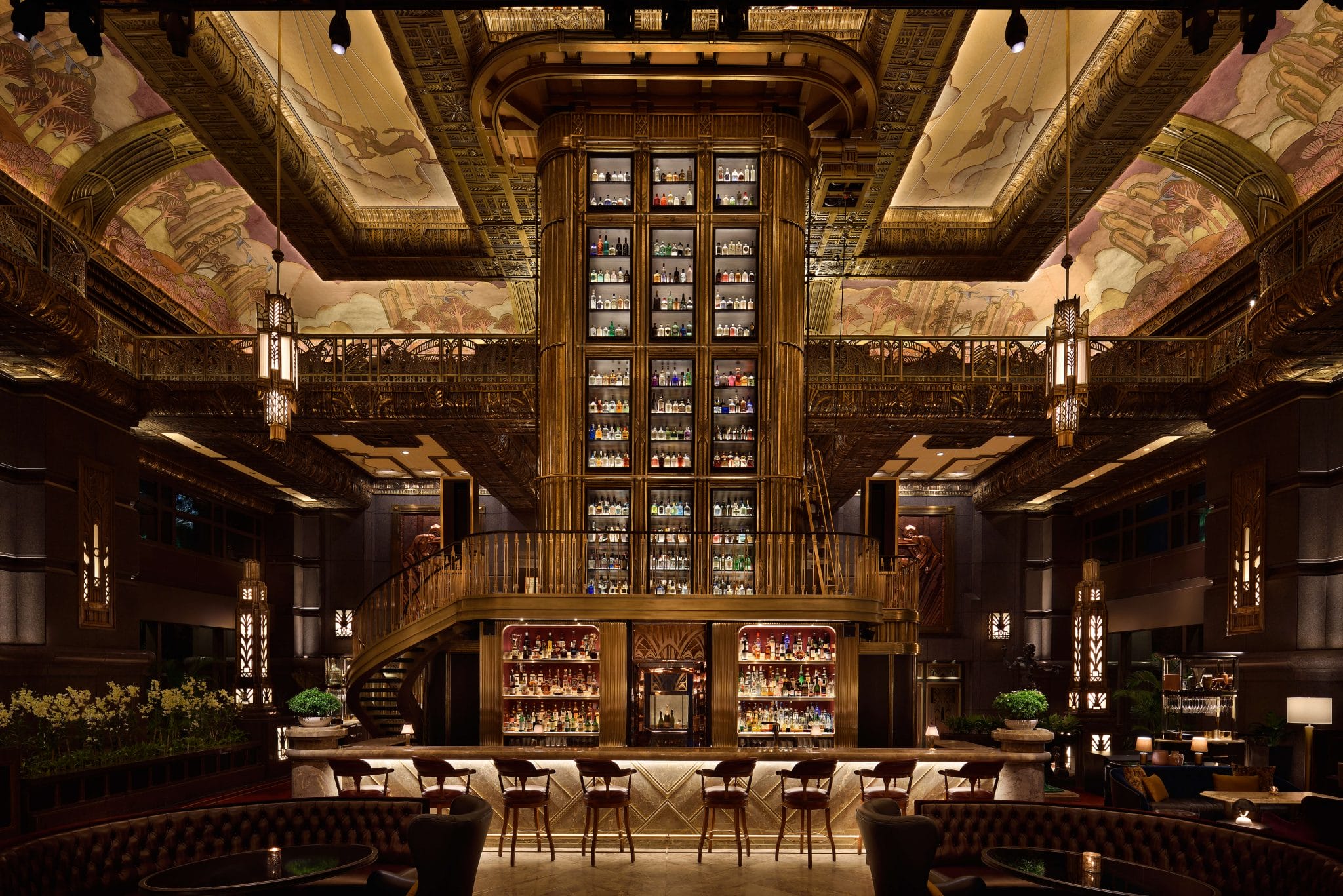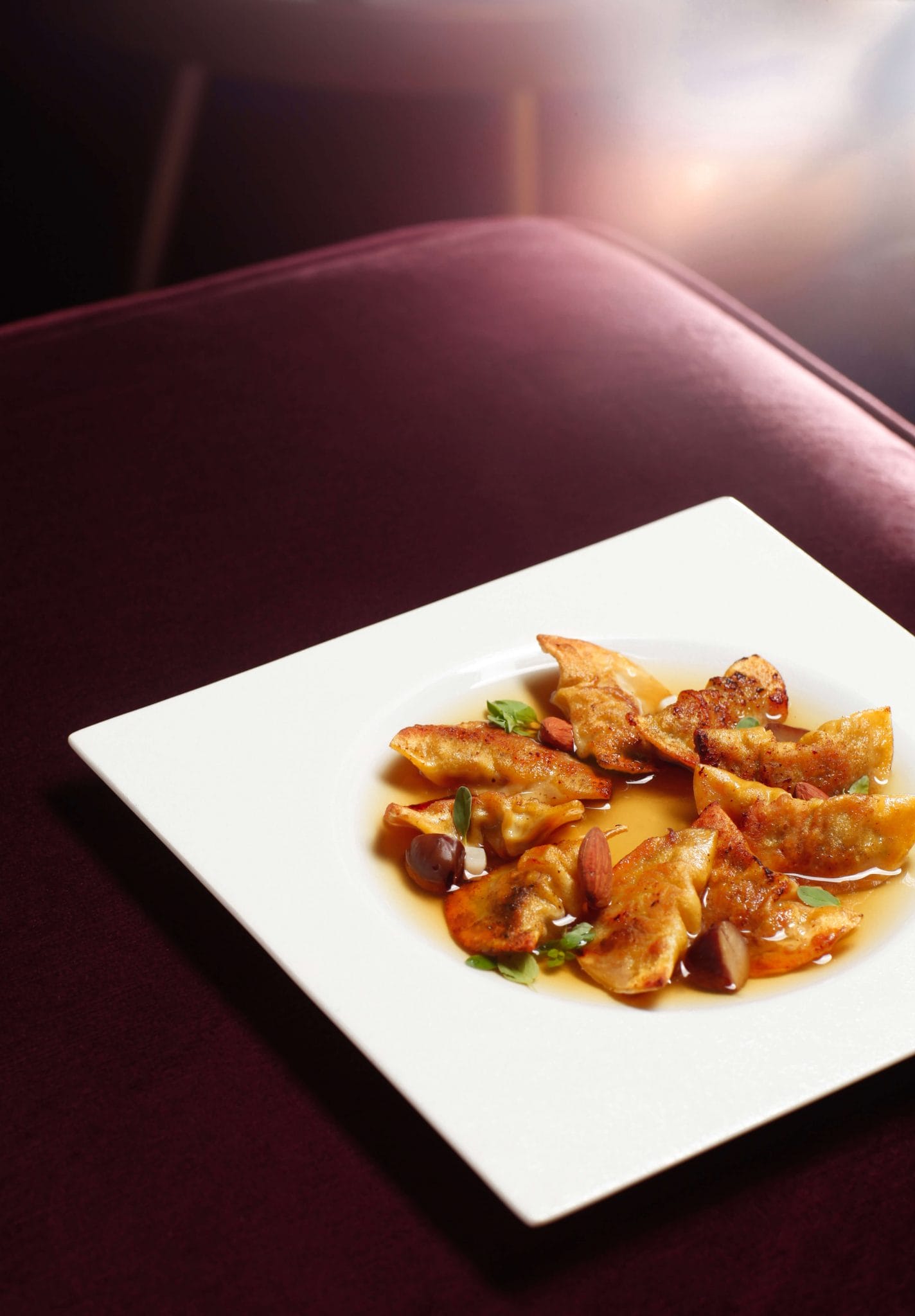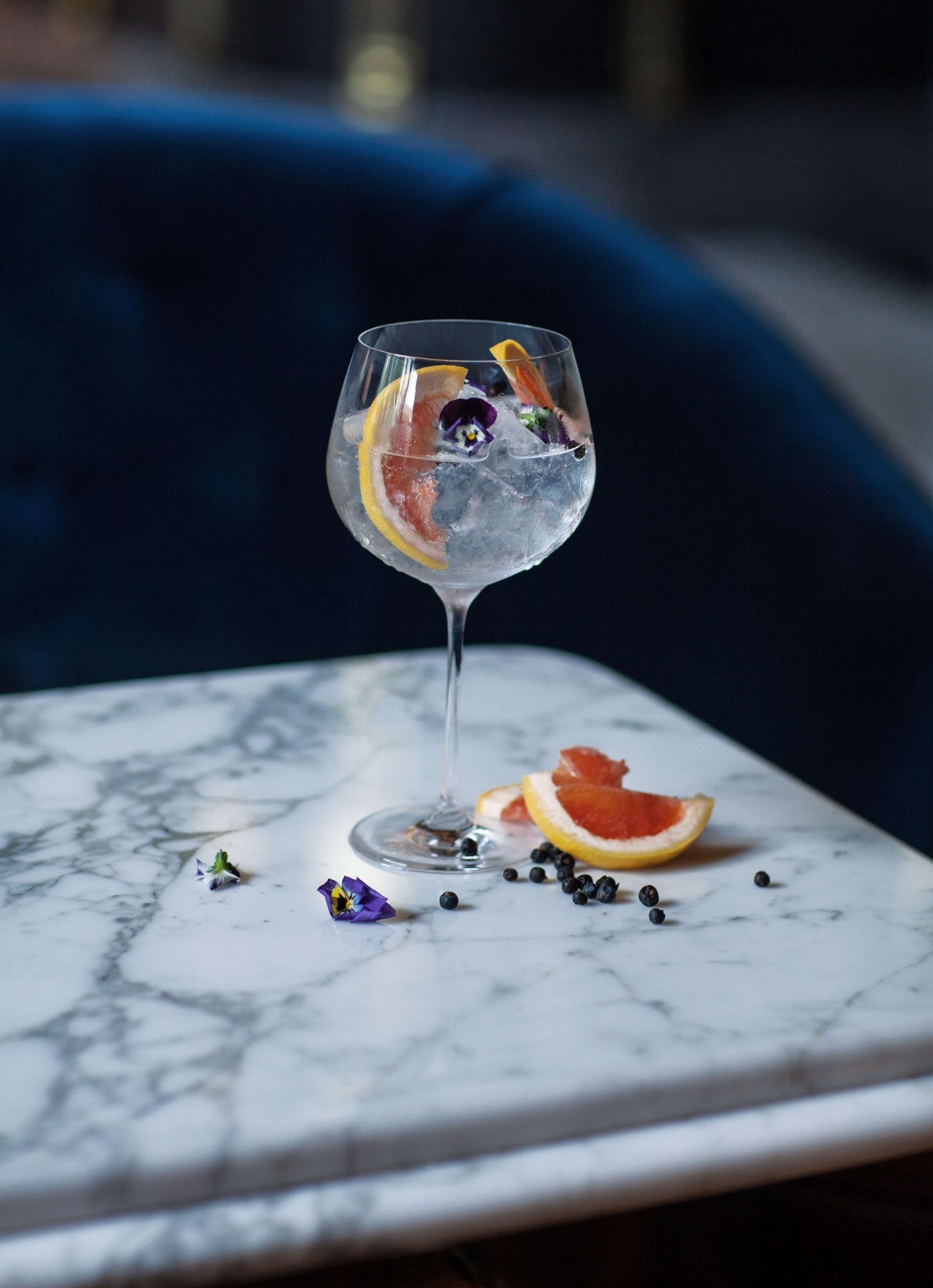 All that glitters is gold, especially in Atlas Grand Lobby & Bar. This is the place where Art Deco is seemingly done right, with grandiose gilded accents lighting up the lobby referencing 1920s New York. Its centrepiece is a three-storey shelf with the world's largest stock of gin bottles displayed among the golden grandeur. This is the place to throw a decadent party in the style of The Great Gatsby.
Located at Bugis, in the towering Gotham-looking Parkview Square, its rose gold champagne room houses more than 250 variants of champagne, so if one is not reliving the cork-popping scene à la Jay Gatsby, he is missing out. The range of notable bubblies includes Salon 2006, Egly Ouriet "Les Crayeres" Ambonnay Grand Cru Blanc de Noir, Chartogne Taillet "Les Beaux Sens" Blanc de Noirs 2011, Agrapart "Les 7 Crus", Doyard "Cuvee Vendemiaire" Blanc de Blancs, and George Laval Cumieres 1er Cru. Otherwise, peruse the signature gin tower and sample lethal cocktails like the Negroni with Fords Gin, a signature concoction dedicated to the 1920s. Venture out of the bar and expect nothing short of a menu that delights the palate. To complement your flute of champagne, order the Saucisson black pig "half" ravioli, a dish best served with sweet chestnuts, and signed off with veal consommé.
---