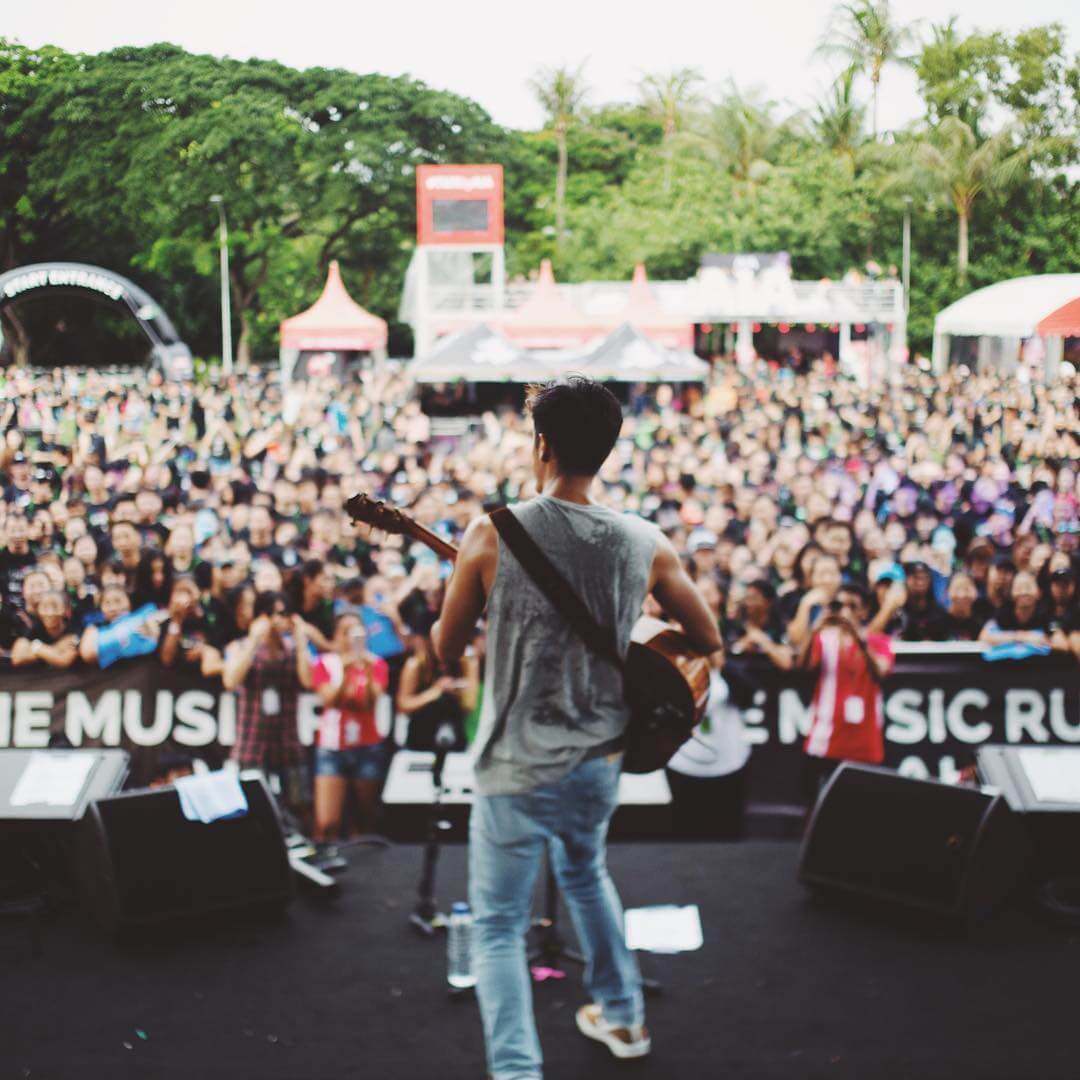 Picture Credit: Instagram (@NathanHartono)
Chances are, your favourite Singaporean singer, actor, film director, author, poet, and stand-up comedian are basking in the spotlight, except the big stage they are standing on to receive the applause is in another part of the world. You are already familiar with Singaporean singers who, more often than not, had to go through the rite of (overseas) passage before becoming household names here – JJ Lin, Kit Chan, Stefanie Sun, and Tanya Chua had their first big breaks in the Taiwanese Mandopop market. Likewise, film director Anthony Chen had to win the Caméra d'Or award at the 2013 Cannes Film Festival before most of us took notice of him.
What does that make of us? Are we hypocrites for questioning local entertainment personalities' standards when they were first starting out and acknowledging them only when they had made a name for themselves in a foreign land? Are we guilty as charged? Perhaps Singaporeans do not know better because we are probably trapped in an air-conditioned dome minding our own business or sharing the latest trending Netflix show. Maybe we are living under a metaphorical rock.
The reality is that we are often too quick to judge and dismiss a talent as "just another local wannabe", and definitely too eager to tear each other down. Why are Singaporeans so harsh on our own kind sometimes? Do we suffer from a case of inferiority complex that we inevitably compare and criticise one another's success or lack thereof?
The problem lies in the way our societal views are shaped by our partial and biased gaze towards the other, the uninvited guest: the colonial master who apparently came from a better world – a world that is Westernised, more advanced, and of a higher standard. Perhaps that very standard sets, for years hitherto, the intangible and abstract benchmark we should aspire to, which results in our entertainers trying their damn best to impress others, to go international, and to make it overseas.
We know that sometimes, the grass is not that green on the other side. We may be misled into thinking that venturing abroad can give us more exposure, broaden our perspective, and hone our skills better in a more conducive environment. It may be true for some, but not so for others. The horror stories are whispered amongst industry insiders or splashed across local tabloids: so-and-so returned home with a mountain of debt having fallen short of achieving "success" after years of trying and/or ruined relationships, contracts, and opportunities with sham labels, companies, and agents. The picture painted seems bleak, but these tales are often retold as if to serve as a caution to aspiring youths who want to be entertainers.
Of course, there are success stories from greener pastures of those who achieved the "dream" – performing in overseas gigs, competing in talent contests, and hamming it up on variety shows. These entertainers, from singers and actors to directors and producers, launched albums, sold out concerts, made movies, won awards, and endorsed products. Look closer, and one will realise that overseas markets like China, Japan, Taiwan, and Indonesia are staggeringly larger compared to our local unappreciative crowd. No wonder our entertainers have no qualms about going abroad to reach out to a wider audience who are more vocal, more receptive, and more discerning too.
The force is strong especially in younger celebrities and entertainers who are leaving on a jet plane with an open return ticket or, for some, a one-way ticket. They go for year-long drama classes, long-term sabbaticals to travel the world, meditations on a mountain to find themselves, or simply get signed to lucrative deals in the booming Chinese entertainment market. Every year, a celebrity drops a bombshell that he or she is leaving our local network or talent agency to open a bakery, launch a business, or seek the deeper meaning of life. It has become so prevalent that nobody bats an eyelid anymore. We fail to realise that the stakes are also high for us as they represent Singapore and possess the potential to elevate our entertainment scene to a higher level, which calls for us to acknowledge and embrace their sacrifices. Instead, we disregard their efforts in our shadiest sunglasses.
In the digital age, it has become so easy to track the trials and tribulations of the Singaporean artiste plying his or her trade overseas on social media. How did that singer perform in the latest episode of the talent show? Did the director win the prestigious award at an international film festival? While there are bestial keyboard warriors trolling the disappointments and setbacks faced by local entertainers overseas, there are also those who will stick with them from anonymous start to glorious finish. For every menace who disparages Nathan Hartono's Mandarin diction, there are plenty of those who cheer the singer on the daunting task of singing in front of millions of Chinese. So what is our excuse for not extending the same hospitality to the local entertainer who is trying to make a (household) name right on this island? Please do not use low-quality talent as an excuse because Hartono did not suddenly possess this much talent after his success on Sing! China. Where was your support when he released his LET ME SING! Life, Love and All That Jazz album back in 2006?
Fame is fleeting, but fandom is constant. Some may be hardcore fans while others are casual observers who occasionally check the celebrity's Instagram to comment and offer moral support. Regardless, we need more of such kind souls who are the best versions of us Singaporeans – ready to celebrate the success of our kindred kind, to root for them even when the chips are down and to give them a pat on the back when they return home, even if trophy-less, but richer in experience and spirit. If we can all do that, everyone is a winner.
---