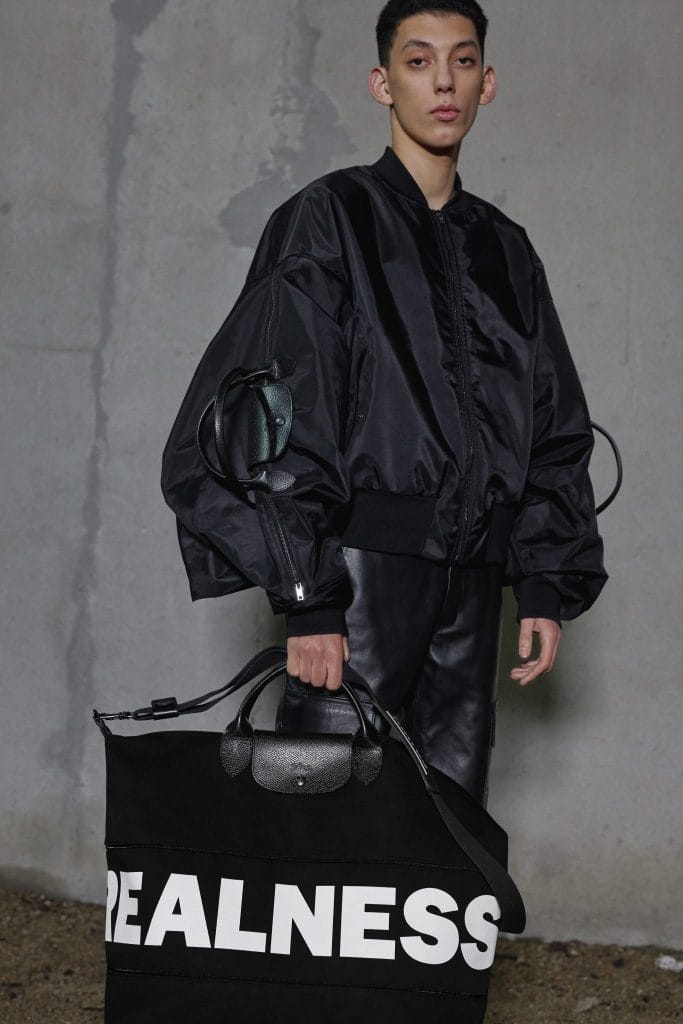 The man behind cult label HOOD BY AIR, Shayne Oliver has arrived back in action and continues to keep us on the edge of our seats. In no modest declaration, his provocative aesthetic reigns in his latest project with Longchamp emanating the essence of momentum, possibility, movement, and progression. 
Fashion collaborations are a dime a dozen these days. While they get the eyeballs from social sharing, few of these projects manage to catch the attention span of our generation for more than 3 seconds, or worse, closing the tab faster than someone on Tinder swiping left on you. Our filtering abilities are simply too well-honed. Announcements are often manicured in groundbreaking fashion but the promise of exclusivity doesn't seem to outlast for shopaholics, let alone sell out. Much like the optics of dating in 2018, increased collaborations also meant that we're bound for more misses than hits.
Don't despair, the eternal optimists at Men's Folio are relentless at supporting designers who pick on each other's genius for the new-new since fashion has always been about relevancy, amirite? The wave of these luxury designer collaborations continues, except this time, eyes are set on Oliver's breath of fresh air to Longchamp's travel accessories, ready-to-wear, and signature Le Pliage that their following lives for. To wax philosophical is no easy feat, on top of that, deconstructing, disrupting, then redesigning purpose, form, and function to the French label's design blueprint has proven that we should never undermine any creative hiatus. Question is, are you ready to handle it?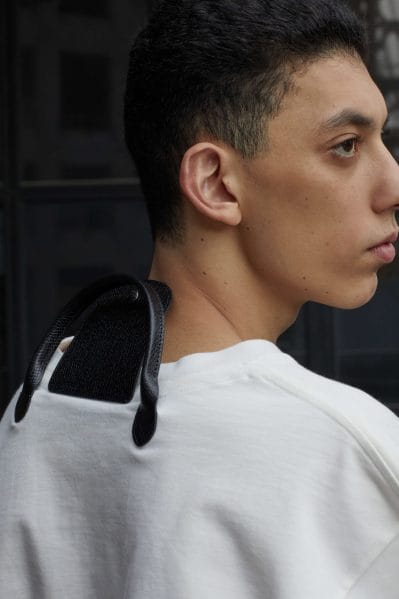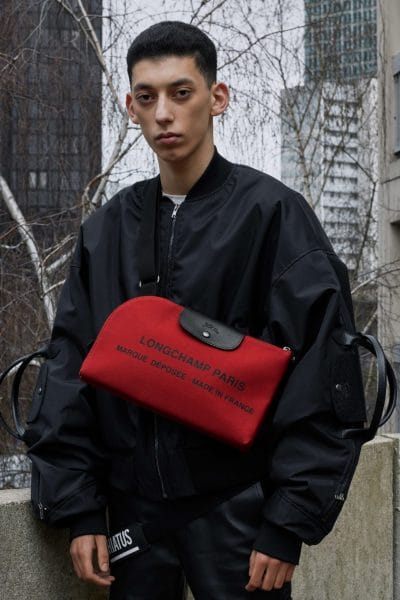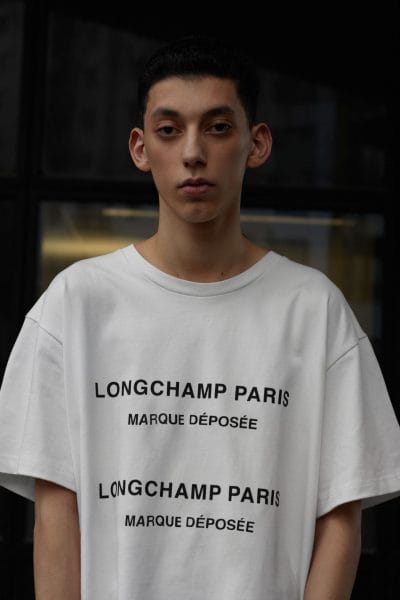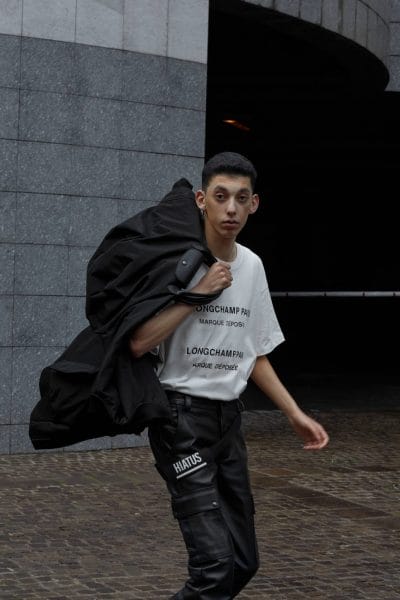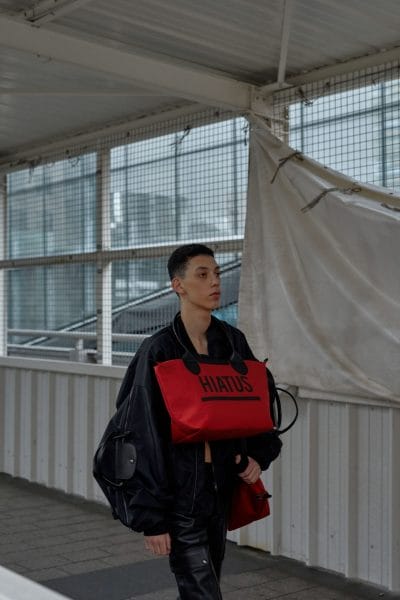 Bold font graphics? On point branding effort. Elongated [Pliage] handles doubling as a sling? Good cost per wear. [Pliage] handles and clasp on oversized tees and bomber jackets? Avant-garde. Double Le Pliage? Proof that good things come in pairs. The unlikely tag team materialised our wildest dreams of Longchamp's iconic Le Pliage, reimagined in challenged proportions and altered silhouettes, shattering the preconceptions of modern-day travel, underlined with unwavering freedom and temporal mobility. 
"This came from the idea of having a bag that was more personal, and another bag that was more business. You know which side you are using by the graphic on the front. The Hiatus side is meant for having fun and the other is more business. I was trying to make the Le Pliage consistent with this idea of the new world." – Shayne Oliver on the Le Double Pliage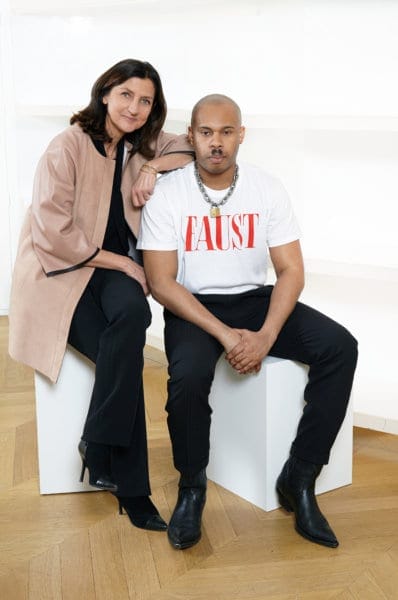 "While this is not the first collaboration for Longchamp or Shayne Oliver, it was a particularly energizing experience to work with Shayne in order to offer an unexpected collection to our customers. Designing Longchamp products through Shayne's lens was an exciting challenge that allowed us to create something truly original." – Longchamp Artistic Director, Sophie Delafontaine
Look closer and you'll spot "Realness" and "Hiatus" candidly vandalised across almost all pieces in the featured collection, a mark of truth and creative spin in Oliver's journey within the fashion realm to date. Another unexpected twist, Oliver liberated the sequestered bag tag phrase "Longchamp Paris, Marque Deposée, made in France" with clout, brandishing the words into a sweet spot between a makeover success and a homage to the overdramatic logomania on the rest of his high-fashion articles. Now that we are all woke, the eye-catching collection will see leather goods, footwear, ready-to-wear and garment bags for cool folks who are ready to take on the world, boldly. Come 11-31 May, the Longchamp by Shayne Oliver collection will hit our local shores exclusively at Longchamp Paragon boutique.
---