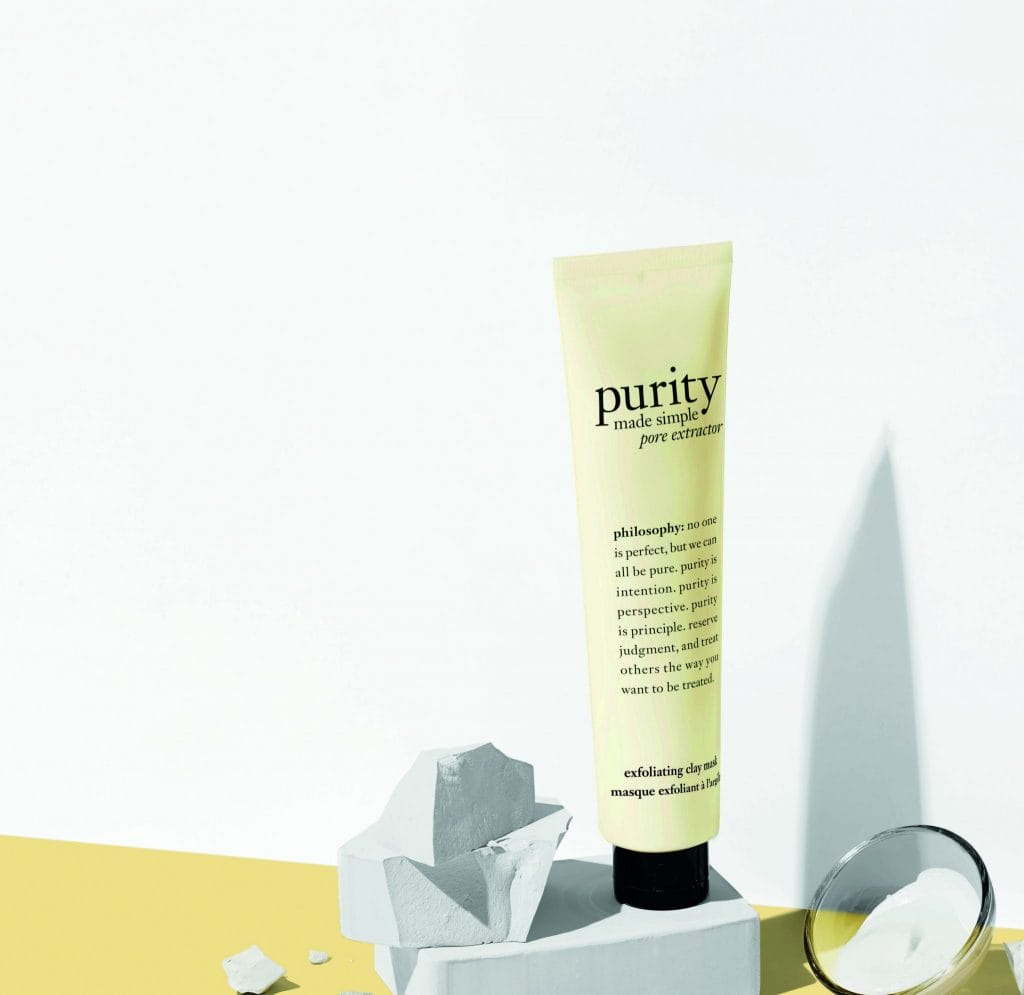 Grooming products that promise multifunctional healing properties might sound too good to be true. Philosophy has designed a winning solution that combines both efficiency with Earth's purest ingredients to deliver maximum results.
Formulated with the simplest most effective ingredients — caffeine, retinol, hyaluronic acid and blackberry leaf extract— Philosophy's latest recommended facial procedure consists of a 5-step routine used alongside the brand's best-selling products. A therapy that is suitable for all skin types, this treatment includes a Purity cleanser, Purity Pore Extractor mask, Time In A Bottle serum and eye serum, and Renewed Hope In A Jar moisturiser. 
Starting with the Purity cleanser, this product is a highly effective three-in-one facial wash that gently cleanses, tones and hydrates. Packed with active ingredients like sodium trideceth sulphate, a purifying agent that gently pulls and dissolves impurities. We are talking about achieving a shine- and residue-free finish (no sweaty, clogged and dehydrated skin) even after a heavy post-gym workout.
This is followed by Philosophy's newest product — Purity Pore Extractor mask. The pore extractor is a white kaolin clay mask that gently eradicates blackheads and unwanted debris. The soft and creamy solution contains salicylic acid which purifies and shrinks the visibility of pores, and topped with natural diatomaceous earth —a detoxifying composite—which leaves the skin feeling renewed and smooth.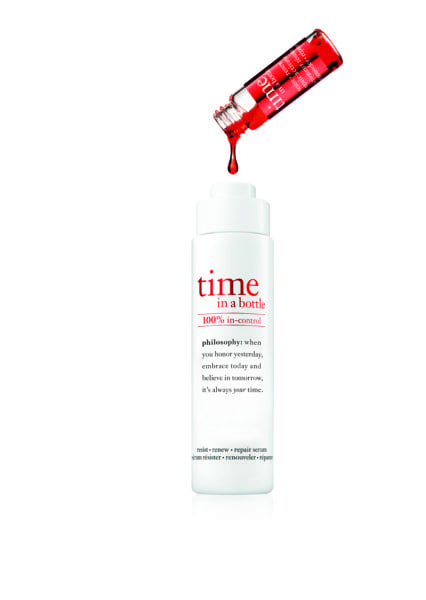 While the above-mentioned products target on clarifying and rectifying the culprits of lacklustre skin, the third and fourth steps implement a more in-depth approach aimed to reverse the effects of ageing skin. Always priding themselves as the forerunners of innovation, Philosophy's Time In A Bottle For Eyes and Time In A Bottle serum are elixirs infused with 3-Dimensional technology: liposome complex, a potent vitamin C8* and patented antioxidant complex, and age-defying extracts such as ginkgo, Himalayan red rice and red grape ferment. This state-of-the-art solution was designed to defend one's exposure to pollution and oxidative stress, as well as boosting one's skin's mechanism to fight against daily aggressors and visible lines. This could very well be Philosophy's unparalleled invention of a time-machine-for-skin that promotes the production of collagen and elastin, turning back the clock and restoring the skin's youthfulness and radiance.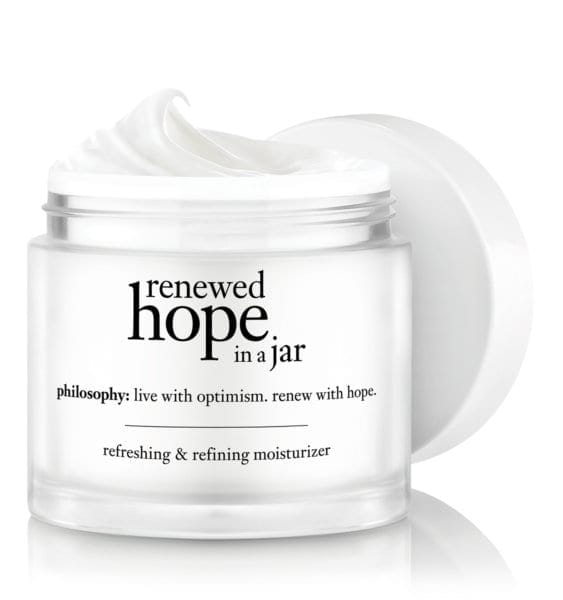 There is finally hope for people working in stressful environments or under harsh weather conditions. The Renewed Hope In A Jar moisturiser, deeply re-energises the skin. This lightweight hydrating cream is pumped with three forms of hyaluronate and asian fruit extracts — to help kick-start the day for a longer lasting glow, by supporting the natural micro-circulation and continuous nourishment of the skin.
---