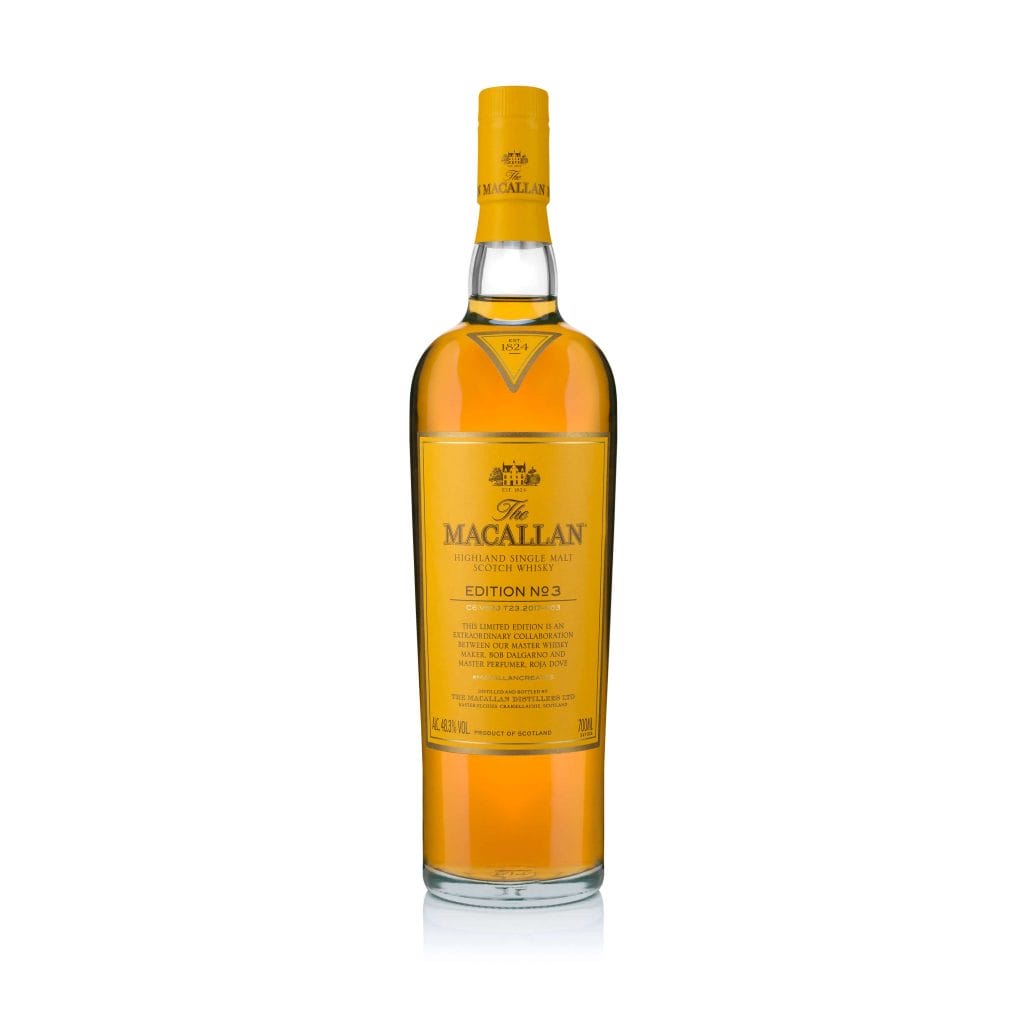 The Macallan Edition No. 3 is what you get when a master whisky maker and master perfumer join creative forces.
The third release in the annual limited Edition series sees an unexpected collaboration between The Macallan's master whisky maker Bob Dalgarno and master perfumer Roja Dove. While Editions No. 1 and No. 2 highlighted the influence each cask has on the taste and flavour of the final whisky, Edition No. 3 decodes the distinctive aromas that combine to build character and depth in the spirit.
Dove pinned down the flavour profile for Edition No. 3 by using the same formula he would for a perfume: pinpointing complementary aromas, and balancing them with a counterpoint note. Through his extensive sensory knowledge and experience, the fragrance specialist nosed out characteristic smells in particular oak casks, which Dalgarno then selected whiskies from. The result is a combination of six American and European oak casks, with deliciously sweet, floral notes up front.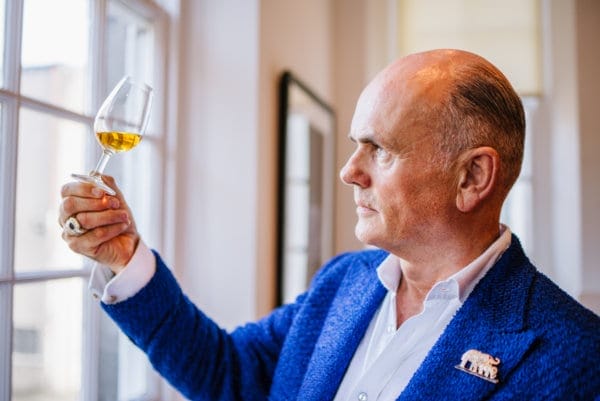 "On the surface it would seem that Bob and I came from disparate worlds. From the beginning, it was obvious we shared much in common, which we have explored and developed in many different ways. The inevitable culmination of this collaboration was the creation of Edition No. 3. We have worked together to master the balance of taste and aroma, resulting in an incredibly flavoursome, fresh and citrus whisky with enveloping sweetness. Edition No. 3 is an exceptional example of the whisky maker's art, where Bob has interpreted my thoughts so accurately, when combined with the extraordinary power of scent," quipped Dove.
---