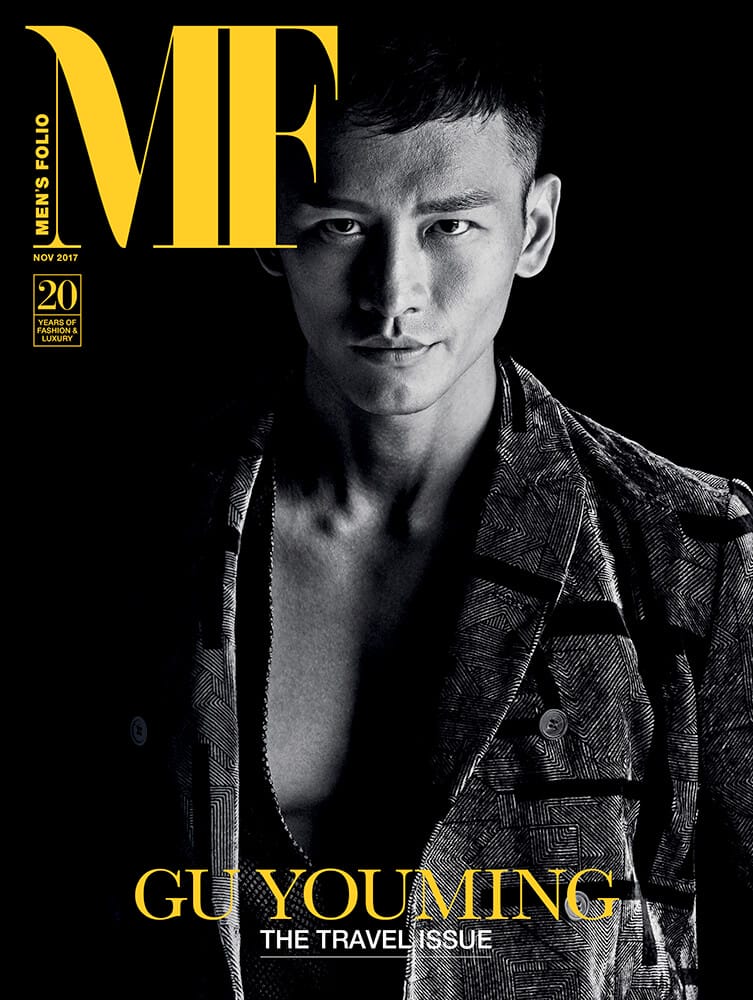 We deserve some good ol' rest and recuperation after our raucous 20th anniversary birthday bash, which is why we're jetting off with The Travel Issue for November. But before our getaway, we spent some time with our cover talent, Chinese model and actor Gu Youming. The Asian Adonis was in town for the grand finals of Manhunt Singapore 2017, and has much to share about male pageantry and keeping in peak physical condition.
Then we're off! We first head to Hong Kong for Hermes' Men Upside Down event, where we witnessed a runway extravaganza with surprise guests, explored immersive themed rooms, and had an intimate discourse with Véronique Nichanian, the woman behind faultlessly-dressed men for over 30 years. There are several stopovers in our Trending pages as well: Gucci's Cruise 2018 revisits it's Florentine home ground; Moncler's Fall/Winter Postcards collection "wishes you were here" at the Swiss slopes; and Dolce & Gabbana Sartoria provides Italian tailoring for kings.
The rest of the sections round out our travel itinerary. In Fashion, enjoy the dress-down style of a cool jet-setter or take a quiet break from the city noise; in Time, find the timepieces that accompany bleisure/cruise/eco travellers; and in Grooming is a packing list to achieve that radiant glow when abroad.
Finally, we'd like to congratulate Yong De Han, winner of Men's Folio Designer of the Year 2017. See what he has to say about the future of menswear in the year 2020, and discover his winning designs.
---