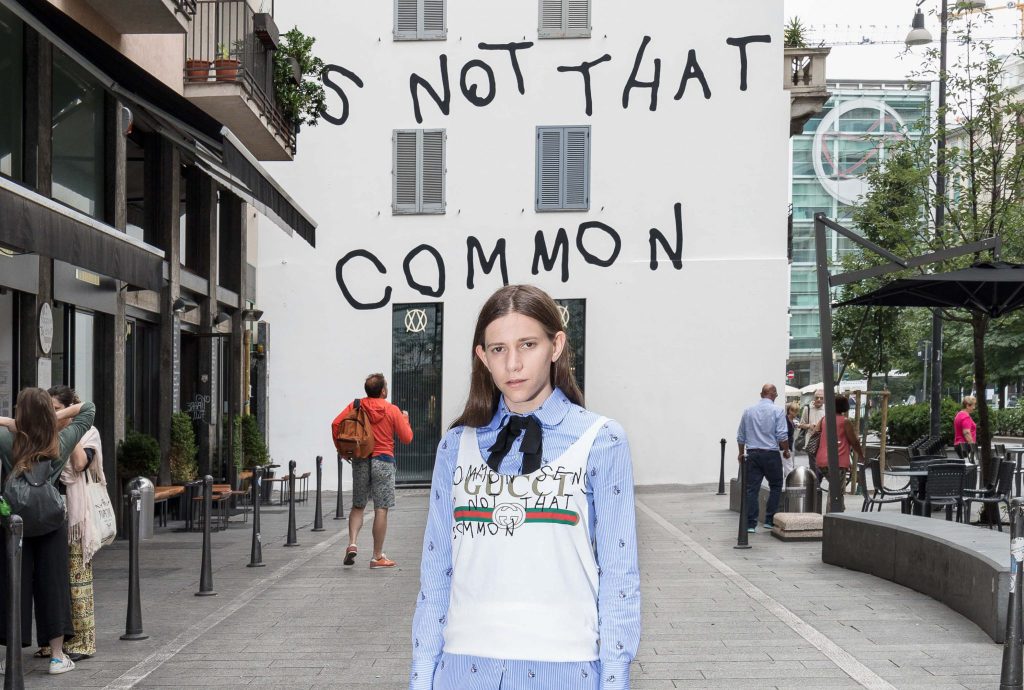 Scrawled across a T-shirt bearing the Gucci stripe and interlocking GG motif is the wistful confession, "I want to go back to beliving a story". In the same offbeat lettering, a black tote-backpack asks apprehensively: "What are we going to do with all this future?" These are just some of the many eclectic pieces from Gucci's new capsule collection, echoing with aphorisms plucked from the stream of consciousness of the label's latest collaborator, Coco Capitán. 
If the name rings a bell, that's because the 24-year-old has worked with fashion bigwigs like Miu Miu and Maison Martin Margiela before. In fact, this collaboration is hardly her first with Gucci; the Spanish artist's handwritten messages first appeared on tank tops at the brand's Fall/Winter 2017 womenswear show, as well as on the T-shirt worn by creative director Alessandro Michele as he made his closing bow. Capitán's artwork also adorned the show's invitation and set.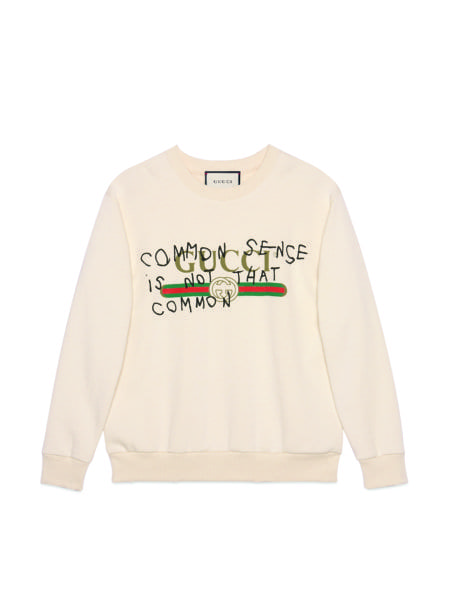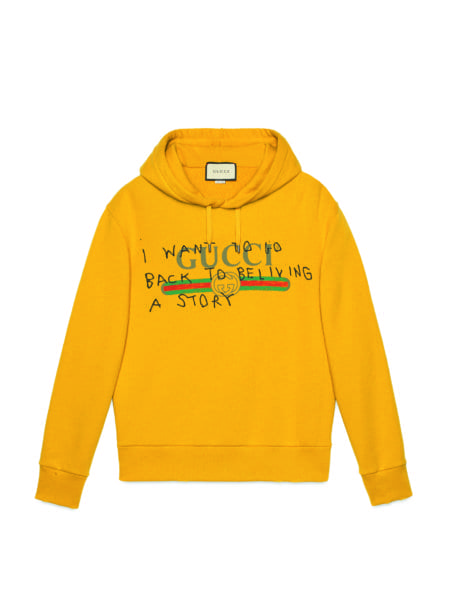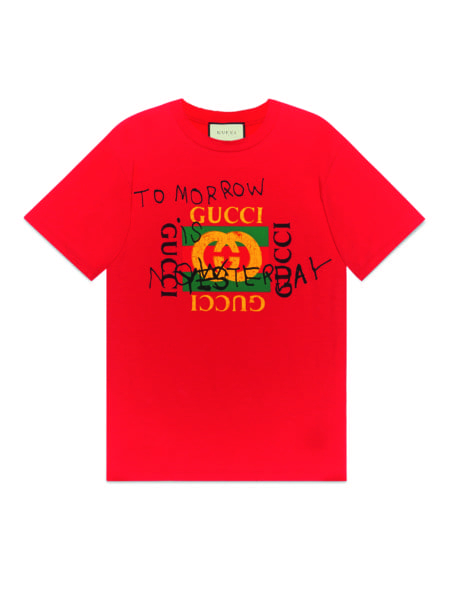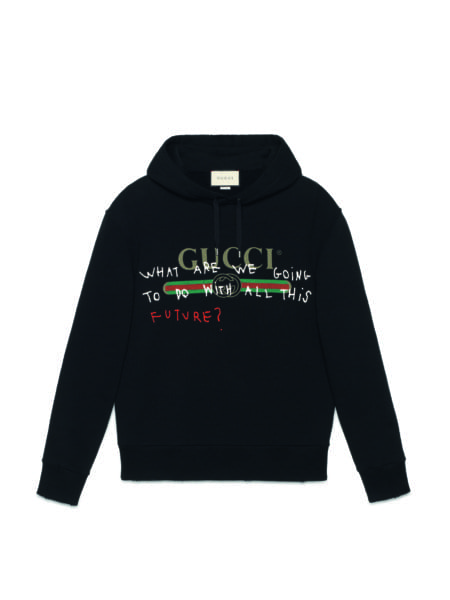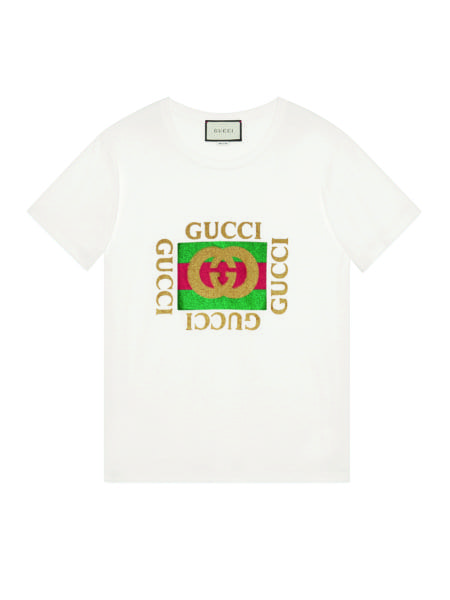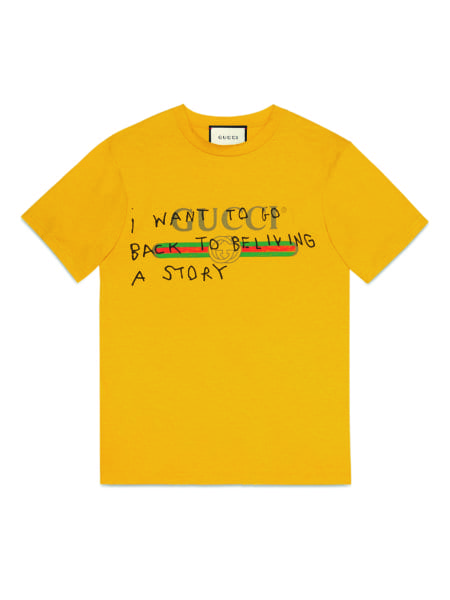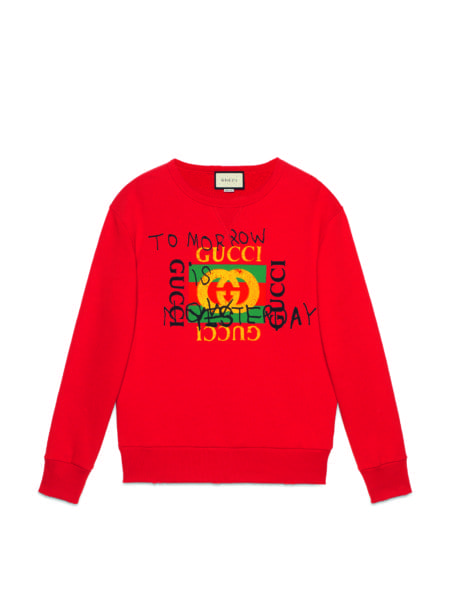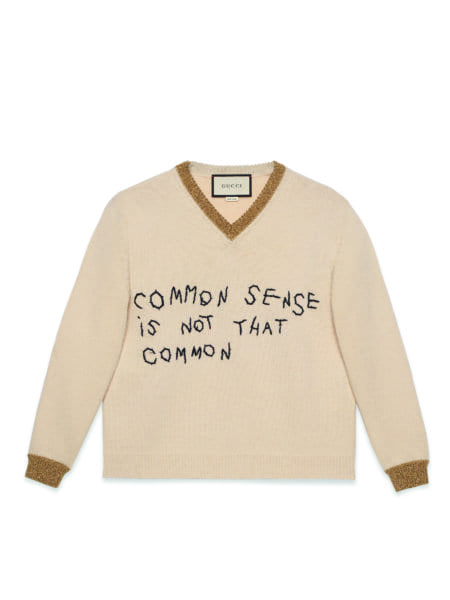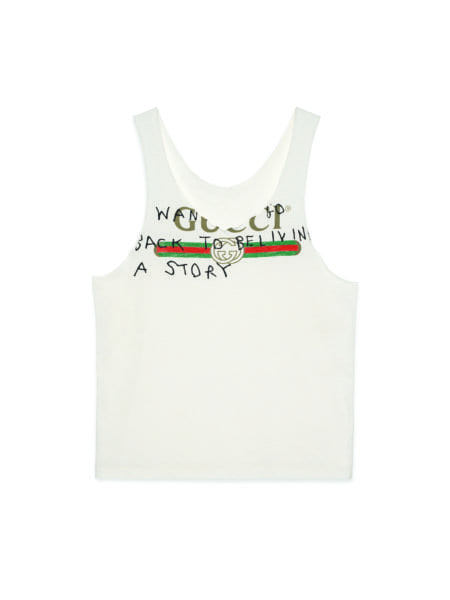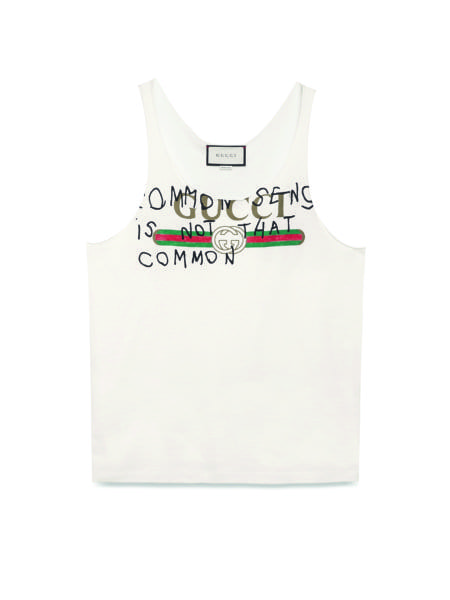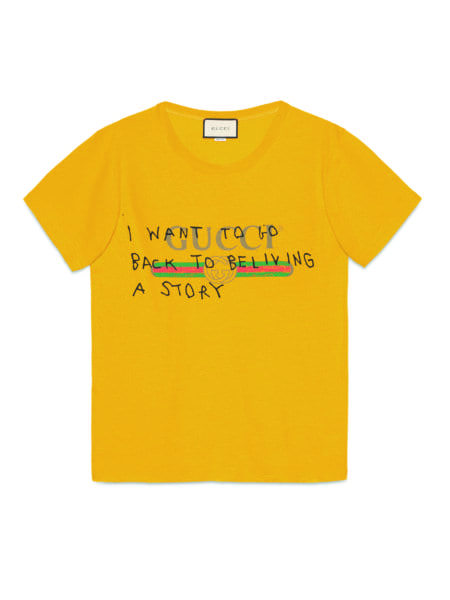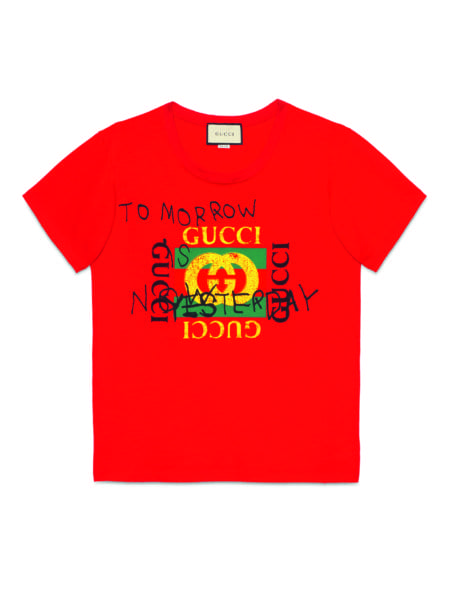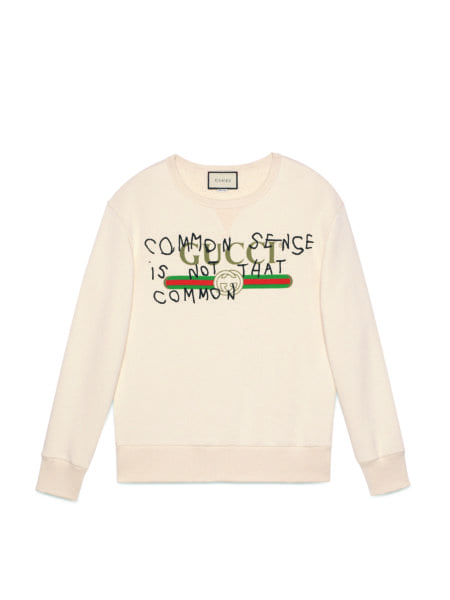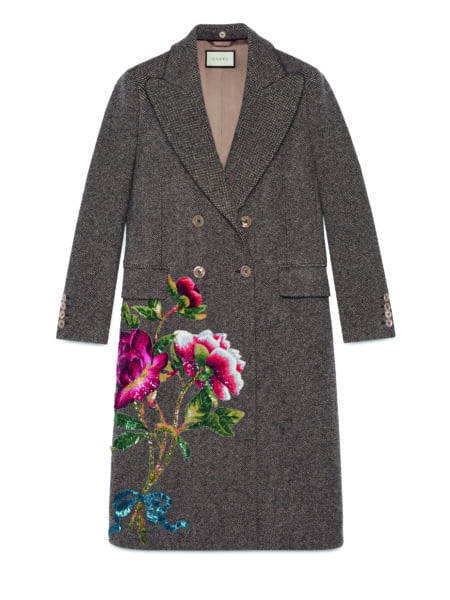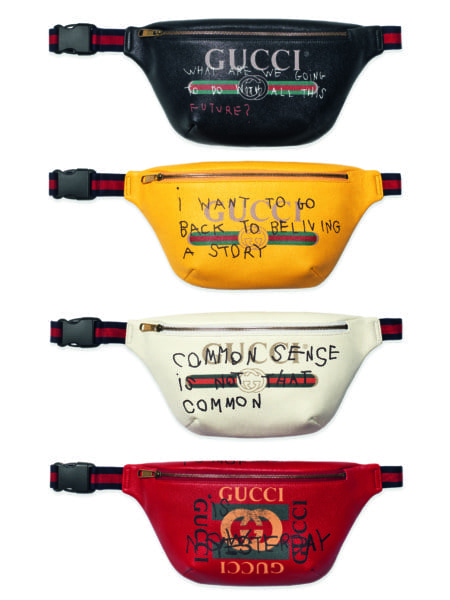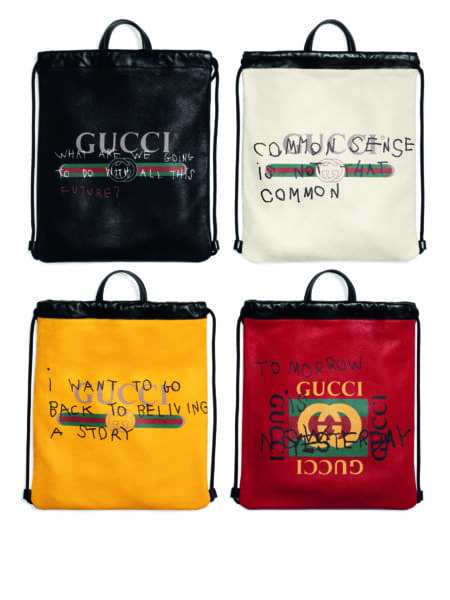 Like the collaborators who precede her (such as graffiti artist GucciGhost and illustrator Angela Hicks), Coco Capitán's collection for Gucci bears all the witticism and quirkiness that had caught the attention of the Italian fashion house in the first place. 
The collection consists of casual, unisex clothing like sweatshirts, tees, and hoodies, as well as tote-backpacks and belt-bags — all stamped with Capitán's signature slogans. Some of the items also come in bright red or yellow, creating an ironic contrast to their cynical slogans. The sweaters and tees will easily give you an edge from the rest without trying too hard, but for those who prefer a little subtlety, the embroidered coat with a slogan embedded in the lining is the way to go. 
To promote the collection, Gucci's ongoing Art Wall project — which previously hosted murals by past collaborators — currently features Capitán's work on a 2,500 sq ft wall at Lafayette Street in New York's SoHo district, and another in Milan's Largo la Foppa. Talk about making a statement.
The collection will be launched online on gucci.com and in selected Gucci stores at the end of July. 
---