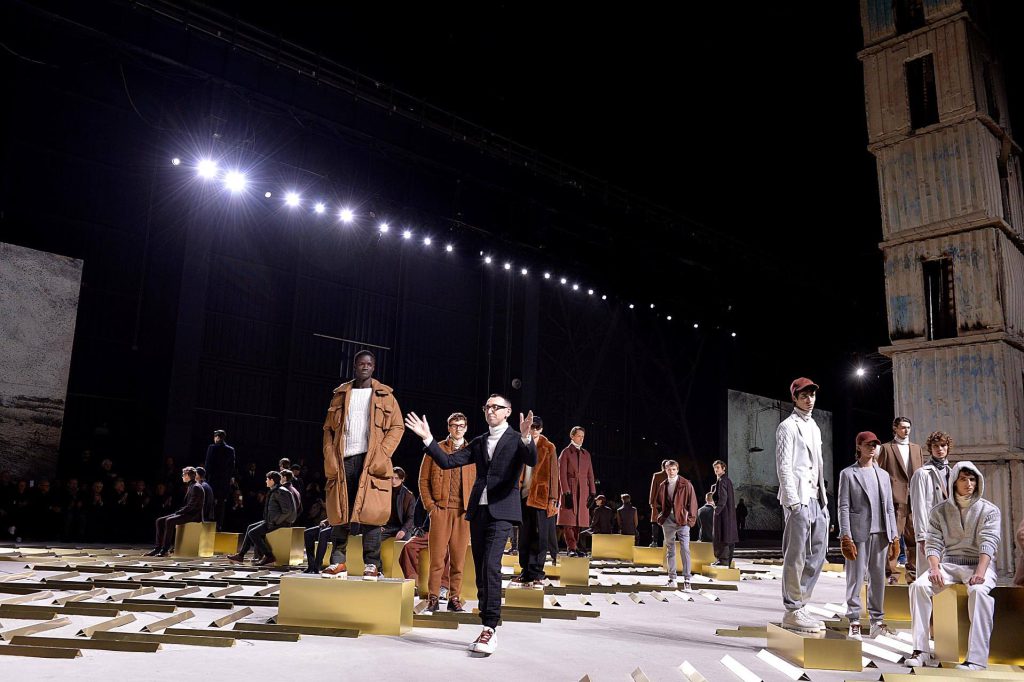 No collection is complete without a matching thematic setting. We explore the aesthetic environments of the Fall/Winter 2017 runways.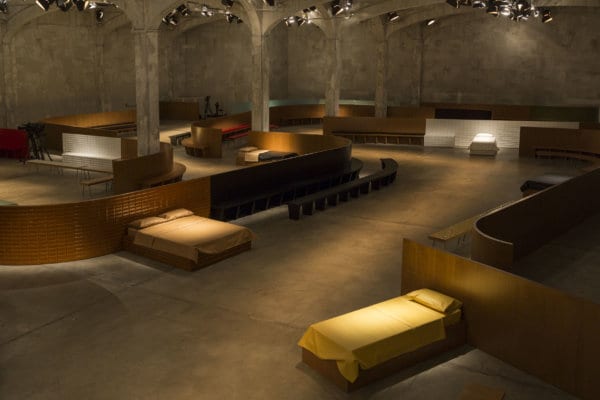 INTIMATE INTERIORS
The bedroom is the ultimate sanctuary, shielded from the overstimulation of the outside world. At least that's the conceit, as Miuccia Prada goes back to basics by opting for a modest domestic setting in favour of the usual hyper-realistic and fully immersive stagings. Dutch architectural collaborators OMA translated Prada's desire for bare simplicity into an expansive space bedecked with 1970s furnishings like wooden benches and leather-sheeted beds, amplified by the most ordinary materials — terrazzo, tiles and formica. The boiserie (a continuous wooden panelling) that weaves sinuously between concrete columns and along the perimeter partitions the room to provide intimate perspectives for guests.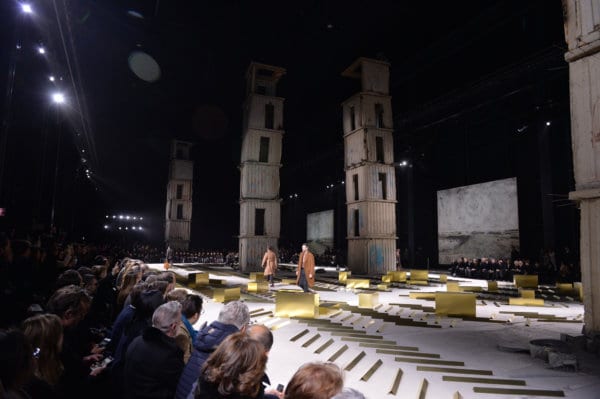 EPIC EDIFICES
A debut collection calls for a grand unveiling stage, and there's none more grandiose than the ridiculously cavernous HangerBicocca housing German artist Anselm Kiefer's ominous The Seven Heavenly Palaces. The ponderous space echoes Zegna's position in tailored menswear, with golden boxes and prisms vectorially arranged amidst the towering monuments and large-scale paintings pointing to Alessandro Sartori's role in charting a course through the shifting sands of the current luxury climate.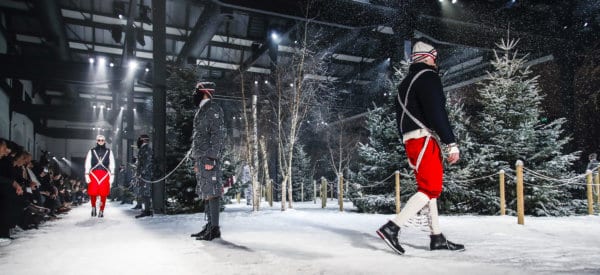 WHITE PARTY
The house of Moncler never fails to craft an intricate and entrancing allegory, with the Grenoble collection this season melding the two opposing concepts of timelessness and contemporariness. The stage was set in the dazzling, snow-dusted Hammerstein Ballroom, evocative of the scene in David Lean's epic romance film Doctor Zhivago where the lead finally reaches the unforgettable Varykino ice palace, whose interior is entirely covered in thick layers of snow and ice.
---