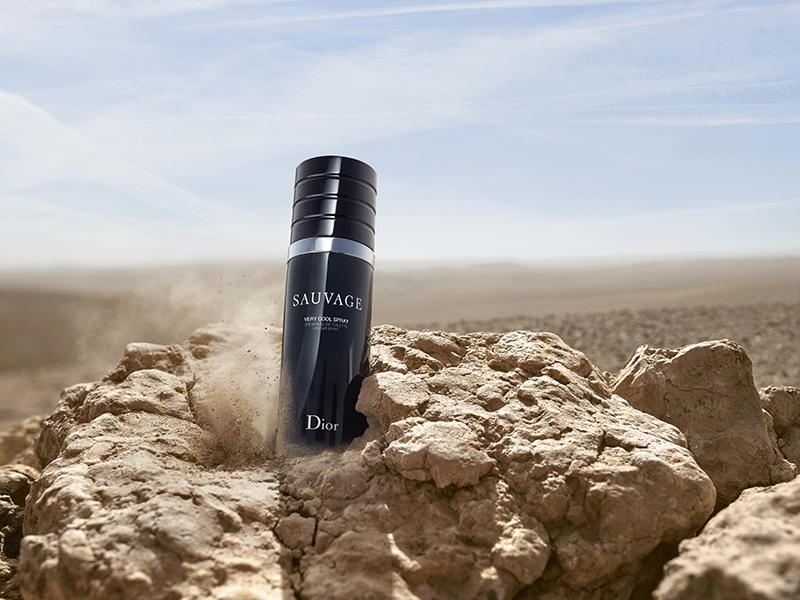 As much as we love the intricate designs of our cologne bottles, travelling with these often clunky glass vessels puts our entire luggage at risk (think of the times where your favourite cologne breaks in your bag). With that, the new Sauvage Very Cool Spray is a new on-the-go interpretation of Sauvage Eau de Toilette by Dior Perfumer-Creator François Demachy.
Dior Homme seeks to break the rules with an innovative elegant casing that is robust, yet light and portable, allowing it to travel freely with the owner. The portable design makes fragrance application much more effortless. The new Sauvage is not entirely the same as its predecessor. The composition is nuanced yet retains the intense freshness of the original. The scent remains faithful to Sauvage's fresh and powerful fragrance and allows for a generous application process.
The spritz opens with a masculine rush of fresh Calabrian Bergamot. Combined with an accentuated Grapefruit note, the composition plays a sharp catchy tune of effusive and camphoric Lavandin, giving off a fresh air of nonchalance. All while keeping true to the essence of the Sauvage composition. Unlike a conventional aerosol spray, eco-friendly individuals can rest assured that the new Sauvage Spray is indeed eco-friendly due to its technical design. With every spray, the aluminum pouch encased in the canister is compressed by the air surrounding, making the fragrance environmentally friendly.
Sauvage Very Cool Spray Fresh Eau de Toilette (100 ml) retails at $125 and is available at all Dior counters from 1 Jun 2017.
---