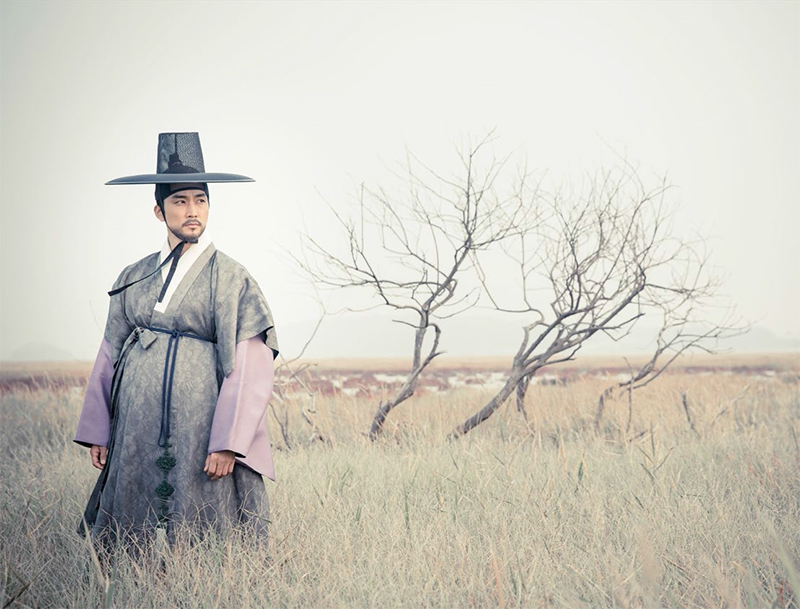 The original South Korean heartthrob Song Seung-Heon – best known for his role in the iconic Autumn In My Heart – tells Men's Folio about his role in the drama Saimdang, Light's Diary.
On 'Saimdang, Light's Diary':
I took on the role of Lee Gyum (an aristocrat and painter). Saimdang, played by Lee Young-Ae, climbed over the wall of my house, and a love story unfolds. We must be apart for a large part of the show, and he's a very romantic man.
On preparing for the role:
It has been a few years since I last did a television drama. I think Young-Ae had a harder time, because Saimdang is a real historical figure. Lee Gyum, on the other hand, is a fictional one. Still, there were expectations on how he should speak and act – I worked with the producer to figure out how to make the character realistic but not so predictable.
On working with his idol Lee Young-Ae:
It has been about 13 years since she last acted in a television drama, so she put in a lot of effort in this one. I did too. She was nervous, and so was I. I think she has fans all over Asia, and I'm one of them. I consider her a veteran and I never imagined that I would be able to act with her. I felt worried and honoured at the same time.
On flubbing his lines:
On the first day of filming, I was very nervous and made a lot of mistakes. I almost couldn't recite and repeat my lines. She was nervous and had many "NG" scenes too. I asked her: "What's wrong with us today?" On hindsight, it is quite amusing.
On true love:
Lee Gyum is someone who loves a lot and very deeply. Even when Saimdang gets married and has a kid, he still loves her. It's almost unreal that he shows such true love. I don't think I can do that. But if there's one similarity between us, it's that if I were to love a person, I would love only that one person.
---