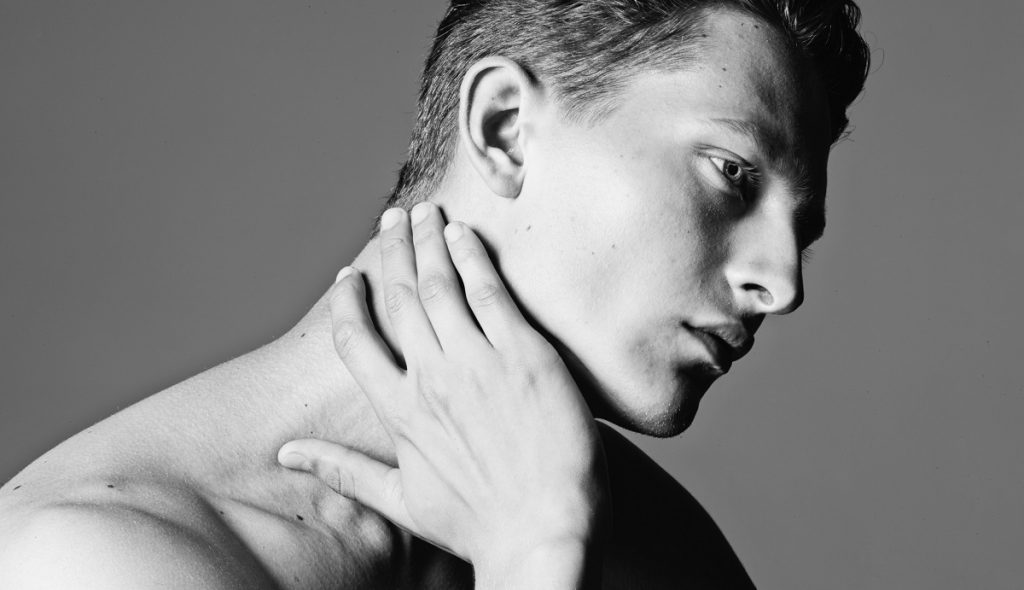 For the creatures/people of the night, mornings are just incredibly tough. No amount of caffeine can wake you up from the grasp of your bed. You try to catch a wink, wake up late an hour later, and scrambling on your feet to get to work. You arrive at your office looking like a (hot?) mess. Here are seven grooming tips for you on how to help yourself look more handsome and feel better for the day ahead.
Upgrade your shower and brush
Personally, I like to take a lukewarm shower to wash off the grime from last night. If you fancy a wake-me-up, try using peppermint shampoos and shower foams to give yourself a tingly jolt. If the minty sensation is too much for you, citrus-based products such as lemons, oranges, and grapefruits can also help invigorate the olfactory with their sharp, fruity scents. Brush your teeth in the shower to save time. For an even speedy process, an electric toothbrush is extremely efficient in cleaning your crowns to a T.
Cleansing
At night, our visage comes in contact with our pillowcases, a warm bed for dandruff, sebum, dust and bacteria and also a breeding ground for acne-inducing bacteria. A gentle and powerful facial cleanser will get rid of any gunk from the night before. There are a myriad of face washes on the market, ranging from foams to gels, creams and even sticks. Find one that suits your skin type and your skin concerns. Don't even think about using bar soaps. They're notorious for drying out your skin. 
Facial hair grooming
You may or may not rock a beard, but a neat scruff would help you look more put-together. Rinse your face and razor with lukewarm water to open up your follicles for an easier shave. Trim your eyebrows if you need to, using scissors or a precision razor. Use a good shaving cream/gel to prevent nicks and cuts. (It's the morning, not a good idea to start the day with a bloodied face) Neckbeard? Some people can rock it but most of us can't. You want to look smart, not shabby. Pay some attention and trim off any nose hairs that are sticking out too, they are not attractive. 
Toning
The benefits of toners and astringents have long been debatable. Do we really need to tone our face? Personally, being stricken with active sebaceous glands and acne, I find that toners are excellent for giving a second cleanse to the skin while replenishing moisture, shrinking pore size, maintaining the pH balance and gently exfoliating. Alcoholic toners should generally be avoided as they dry out the skin. It's a simple step, just splash onto your cotton pad or your hands and sweep from your center of your face outwards, following the natural contours of your face.
Eye cream
The most visible signs of aging appear on your eyes in forms of crow feet, wrinkles, and expression lines. A good eye cream can prevent all these by hydrating and firming up the area underneath the eyes but also contain ingredients to brighten and depuff the eyebags. It's a small move but it lights up the area underneath your eyes, making you look more awake and refreshed. Pat generously around your sockets and you're good to go.
Moisturising
Never shy away from hydration. If you have the luxury of time, you can always try out the extensive ten-step grooming routine (popularised by Koreans) or the seven skin routine (layering a hydrating toner seven times). And you should never skip your moisturiser. It sits on the skin, forming a barrier to prevent the loss of water caused by the harsh environment. It also blocks minute substances, from pollution, from entering your dermis. As usual, these products cater to different skin types and issues. Read your labels and look for good ingredients such as hyaluronic acid, vitamin E, natural plant extracts and oils that are beneficial for your complexion. For the day, you might want to find something with SPF that helps to prevent the harmful effects of the sun.
Fix the Mane
Behind a stylishly coiffeured man lies a trove of hair products. A good hair cut needs to be styled in order to achieve its maximum potential. I usually spritz sea salt spray on my towel-dried hair and blow dry with a barrel brush to create more volume and texture. It saves the amount of hair clay/wax that I'll need to use in my second step. I may or may not skip the clay or pomade depending on the look I'm trying to achieve. But I definitely need to seal the style with a good hairspray. The humid climate of Singapore makes it difficult for most hairstyles to hold. Look for products that help to combat the humidity.
---