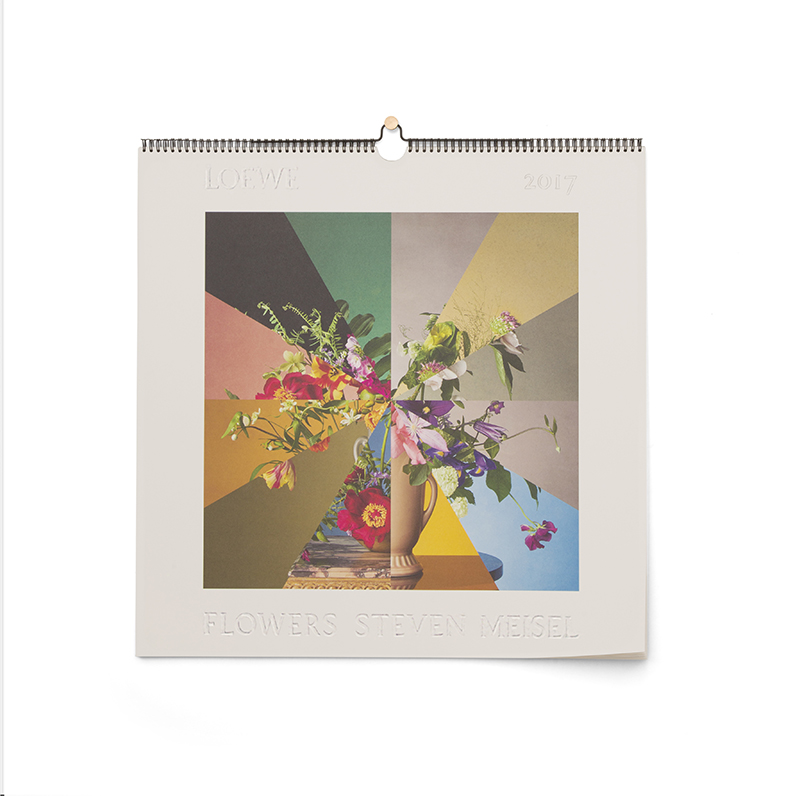 The exhibition, 'Past Present and Future of LOEWE' held at the Villanueva Pavilion, a former greenhouse at Madrid's Real Jardín Botánico, had a second section entirely devoted to 13 colour photographs of flower arrangements by American fashion photographer Steven Meisel, who had a special ongoing relationship with LOEWE. Inspired by British florist and author Constance Spry — whose unconventional approach, quick mind and irrepressible spirit innovated international floral design in the 1930-50s — the simultaneous simplicity and exuberance of these images represents the fresh dynamism of LOEWE today.
Fortunately for us who were unable to be there for the exhibition, Loewe had turned the 13 beautiful photographs into a visual calendar for the public. (How timely!) Dates on the artwork are embossed and transparent so that the images are left to its most original state, unobstructed by the numbers and letterings.
Steven Meisel's 'Flowers' 2017 calendar is now available at Loewe Paragon Singapore.
---