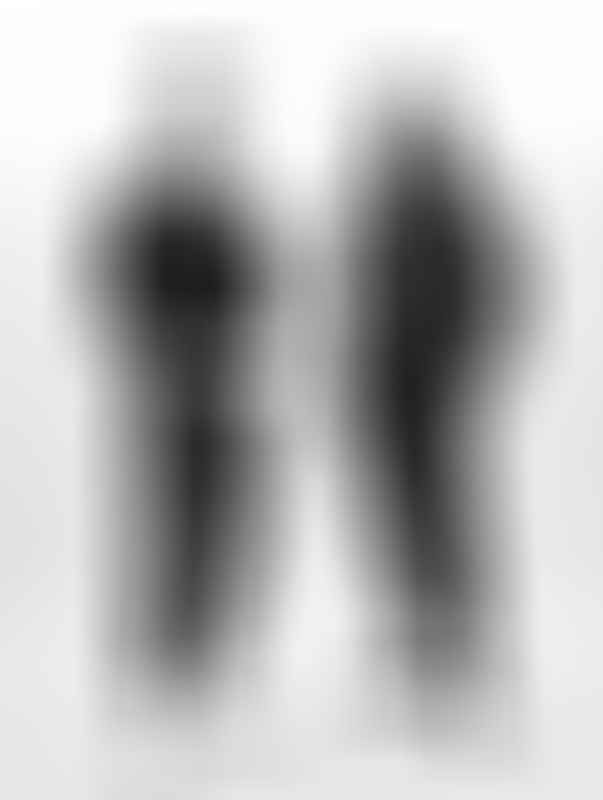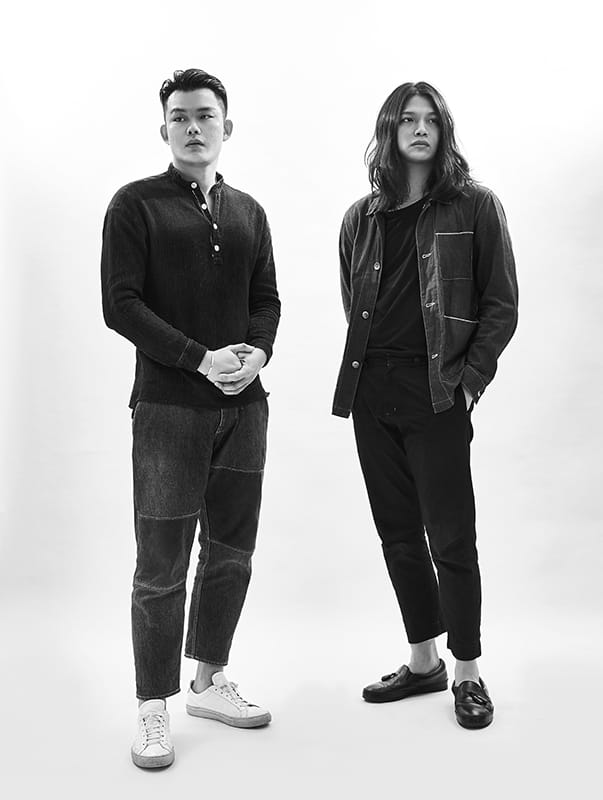 Love does not have to be linked to a romantic relationship. A shining example of love transcending heteronormative social constructs (that's sociology speak for "what society thinks", in case you missed it), is that of the bromance between the former President Barrack Obama and his Vice President Joe Biden. Their bond is one that has everyone wishing for a "brother-from-another-mother" who we can rely on. Men's Folio serves up a three-part Bromance series, exploring the dynamics and unique brotherhood/friendship of three local duos who transcend the ordinary.
First up: We introduce the men behind Singapore menswear brand, Biro Company, Kage Chong and Keng How.
What's it like to grow up and then work with each other?
Kage: There's really not much of a difference.
Keng How: It was more fun when we were younger. It's still fun now, but work factors in and we have commitments, so we can't be playing all day long. We have to take these into consideration, for each other as well as for the label and move forward together.
Does your relationship change when you're working together?
Kage: A professional relationship is different from a sibling relationship, and if you mix them together it's going to be tough. Then again, as brothers, we have a stronger bond, so we'd want to work on something together even more so than with a partner who's not related. We're on the same page most of the time so it's mostly mutual. If not, we'll speak to one another and try to change the workload or focus, because not everyone can do the same thing. He's not like me and I'm not like him, so we cannot demand too much of each other.
Keng How: If everything's good we have fun together, otherwise we'll have to carry the burden together. [Laughs]
Kage: We've known each other since we were born so it's easier — you know how to handle stuff properly.
Whose idea was it to do Biro?
Keng How: We've always wanted to do our own label, so it kind of evolved along the way. We started with streetwear back in 2007 — first importing and selling it, then developing a label — but then we grew out of it. Kage was the one who brought up the idea of going towards a more urban menswear route in 2010, so we started research and development and finally launched Biro in 2013.
What are you working on right now for the label?
Kage: We're preparing our AW17 and SS18 collections, and we also have some mini projects coming up, one of which is an all-organic approach. So lots of natural dyes and organic cotton, slightly different from our Biro line but with the same aesthetic. Some might not be able to wear it because of the smell, and it will bleed — not many Singaporeans actually take care of how they wash their clothes, they just throw everything into the wash — but we're still trying to find a balance because it's something we want to promote.
Tell us about Shouten by Biro.
Keng How: It's a concept space that enhances Biro's DNA. It's not a "flagship store" because we bring in other products that we've curated, and we'll keep adding new products in the future.
Kage: Things we actually appreciate and like, that's more about the makers rather than a particular design or trend. They have a story, just like our Biro denim made in Okayama, and every month we have a trunk show for the different products — pottery, ceramic, tableware — with a focus on the makers. Since we have a stronger connection to Japan, most of it is sourced from there, but we will eventually branch out to Europe or even other Asian countries that fit the lifestyle concept of Biro. The entire store is also done up in natural indigo-dyed wood — indigo being a part of our DNA — so it's a space where you can actually enjoy the spirit of Biro.
There's a strong focus on craftsmanship.
Kage: When we started out we used to collect Japanese denim, and Japan is one of the best producers in the world. Owning those pieces, it's like you own their blueprint as well, so we try to make our clothes exclusively in the same way, using the same attention to detail. We want our items to last forever, to be classic rather than trendy, and over time we'll produce a range of staples for our entire collection. For us, it's more about styling than making a statement.
How do your individual styles manifest in Biro?
Keng How: He likes to wear oversized, whereas I'd wear true to my size for a cleaner look. But I do get influenced by him as well because I feel he has a strong style and I don't really fancy looking clean all the time.
Kage: It's all about the style you want to pull off. Our clothes are clean and minimal, so it depends on whether you want to wear it true to size, or over/under sized. It's just like denim, different sizings produce different looks. It also depends on your physique; not everyone can pull off tight-fitted or oversized clothing, and in some cases, it'll look weird.
Keng How: When customers come up to us we'd advise the same: just because you wear medium doesn't mean you have to stick to wearing medium. It all depends on the look you want.
---