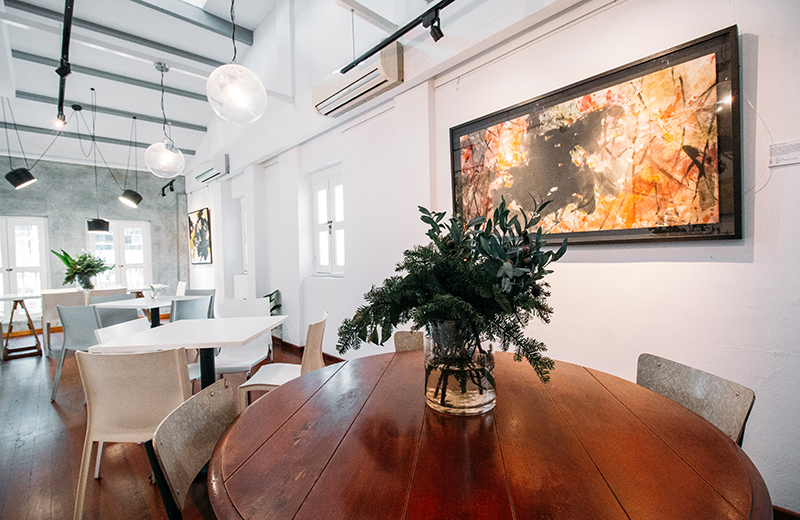 If you noticed the strikingly similar Melbourne-esque aesthetic of Strangers' Reunion and Curious Palette, you're not wrong to guess that they are set up by the same founder. In 2012, Ryan Kieran Tan started Strangers' Reunion, one of the pioneer cafe establishments in Singapore before many similar concept cafes popped up, before expanding his business with Curious Palette. Even though the cafes are founded by the same person, they serve different items in their menus. Strangers' Reunion focuses more on healthy eating while Curious Palette caters to those looking for comfort food. Here, what's new at both establishments…
Strangers' Reunion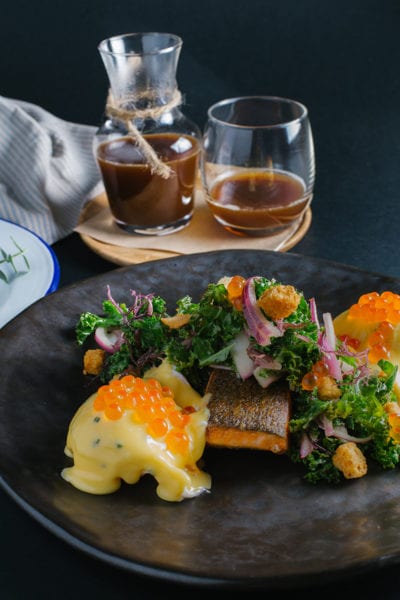 The menu and space has undergone a revamp to reflect Ryan's clean eating perspective after a lifestyle change. He wanted to share this new belief with his long-standing customers at Strangers Reunion. Hence, the brunch menu now features healthy dishes such as Salmon & Kale, pan-seared salmon nestled in locally-sourced organic kale. Strangers' Smoked Salmon is a delectable upgrade of the smoked salmon eggs benedict. An entire fillet of smoked, drizzled with hazelnut béarnaise sauce, walnut crumbles, and savoury feta cheese sounds like a dream come true. Cakecake Reunion is a generous portion of moist crab cake decked with cream avocado chunks, ikura, and ribboned asparagus, topped with a poached egg and aburi chive hollandaise.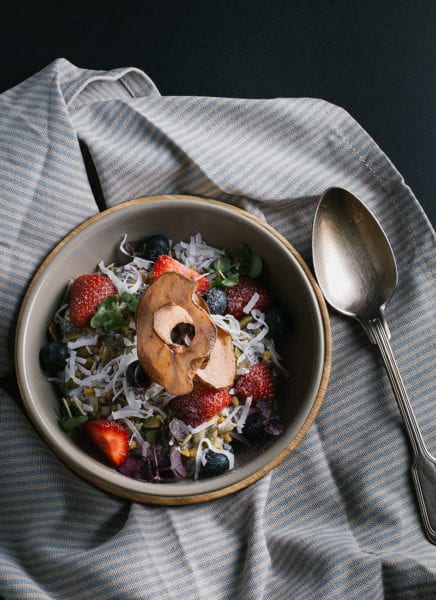 Thinking of some sides to go along? Try the Honey Mustard Sweet Potato Chips that are crunchy and delicious. For something more savoury, try their Pesto Shrooms that are juicy and lacquered with generous amounts of pesto. Strangers' Reunion has three smoothie bowls to offer as well for the people who are into healthy and Instagram-friendly desserts, namely the Coconut Chia Pudding, Acai Smoothie Bowl and Avocado Smoothie Bowl which are delicious and packed with healthy ingredients.
Curious Palette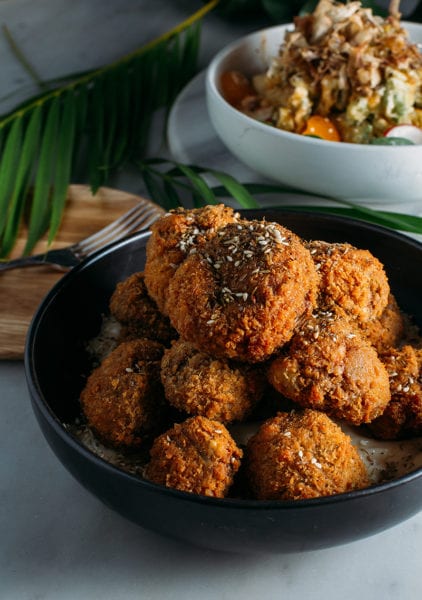 Miss having your guilty pleasures at Strangers' Reunion? Curious Palette is here to satisfy your need for comfort food. If you're looking for no-frills appetisers, we recommend Salted Egg Wings, crispy chicken wings coated with a generous amount of sweet and spicy salted egg yolk sauce. Their Magic Mushrooms, are juicy white button mushrooms coated and fried with breadcrumbs and served with homemade aioli. Looking for a healthier yet equally delicious option? Try the Tofu Salad, featuring lightly batter tofu served with a bed of baby spinach, topped off with tempura arugula, bonito flakes, and a flavourful white sesame dressing.
For mains, we highly recommend trying the Soft Shell Crab Burger, Croque Madame. However the true highlights – Crabcake on English Muffin, (served with purple sweet potato mayo slaw, sweet potato fries and a pan-fried sous vide egg) and Corned Beef Scotch Egg (crispy on the outside, runny on the inside, accompanied by cauliflower couscous, guac, and green mango salsa) are pure gastronomical delights as well.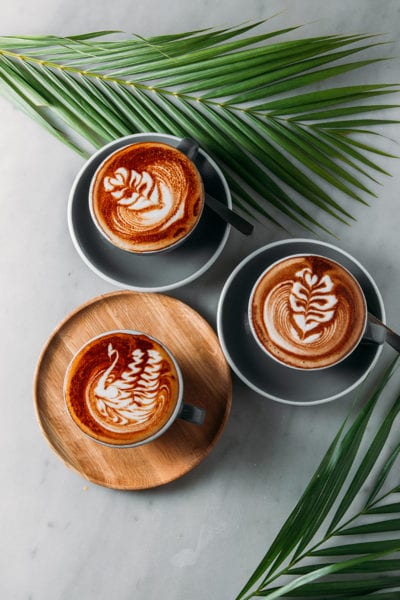 A good cafe is not defined solely by the food that it serves but also the coffee it makes. Both Curious Palette and Strangers Reunion showcase beautiful coffee making space and offer a variety of filter brews, namely the Syphon, the Aeropress and the Wave Dripper. They are different brewing methods which bring out different aromas and tastes from the same coffee beans. Other must-tries include Magic, a double ristretto topped with milk and White Magic, made with fresh espresso shots and milk, bottled and chilled to perfection.
Strangers Reunion
35 Kampong Bahru Rd
Singapore 169356
Curious Palette
64 Prinsep Street
Singapore 188667
---