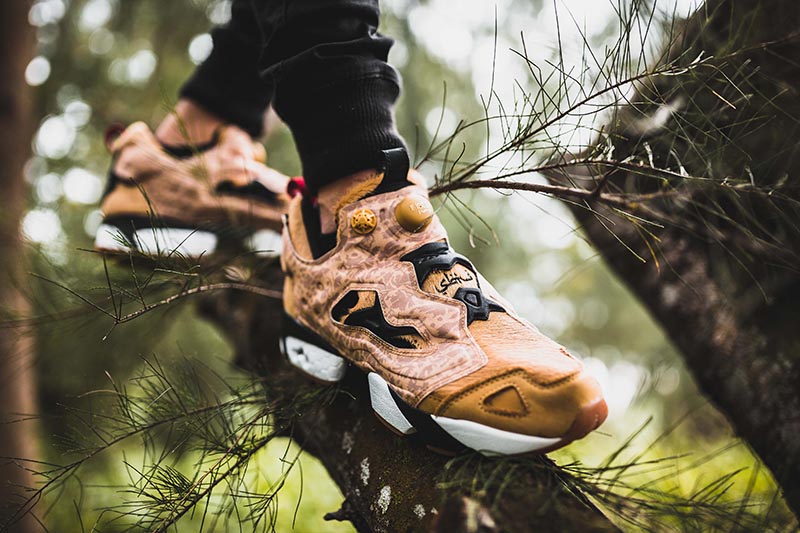 Local sneakerheads would be roaring in pride to find out that Reebok has teamed up with Mark Ong, Singaporean artist and founder of SBTG label and Mandeep Chopra, founder of Limited EDT for its Spring/Summer 17 drop.
Featuring the iconic Instapump Fury, it received a majestic makeover by Ong who has a prominent name in the sneaker world, celebrated for his ability to blend diverse sources of inspiration in creating innovative sneaker designs. Limited EDT, set up 2003, had established itself in Singapore's sneaker scene for over a decade. The collaboration reflected Ong's inspiration and the creative tenacity of both Reebok and Limited EDT.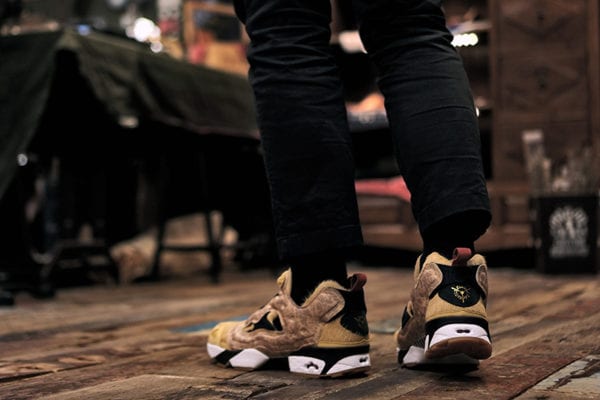 Inspired by the lion (a Singaporean symbol in our history), a natural predator that conceals itself in the safari while it hunts, the sneakers rock shades of sand and tactile materials such as the Pellegrini pony hair and SBTG's signature 'Parsillia' camouflage print – inspired by the Romanian military uniform. Emblazoned on the sneaker, is an all gold Instapump logo, providing a unified contrast. SBTG logo is embroidered on the sneaker, decoded with scarlet and black accents. Personalisation is a highlight for the Feline Fury, as the panel under the tongue was left intentionally blank for SBTG to customise for their fans.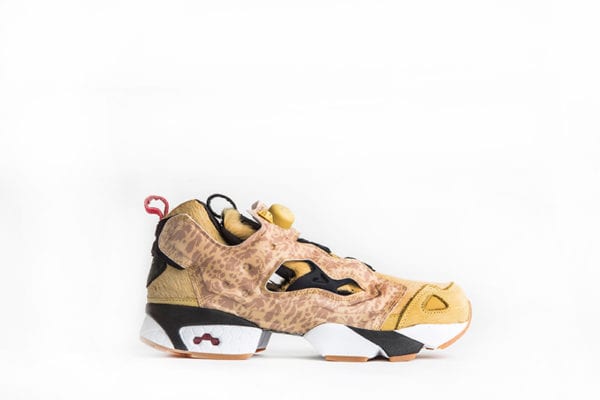 'Feline Fury'' retails at SGD $299 and is only exclusively available at Limited EDT before the global launch on 27th January 2017. An exclusively numbered special box set edition is available on their online store as well to mark this special occasion.
---