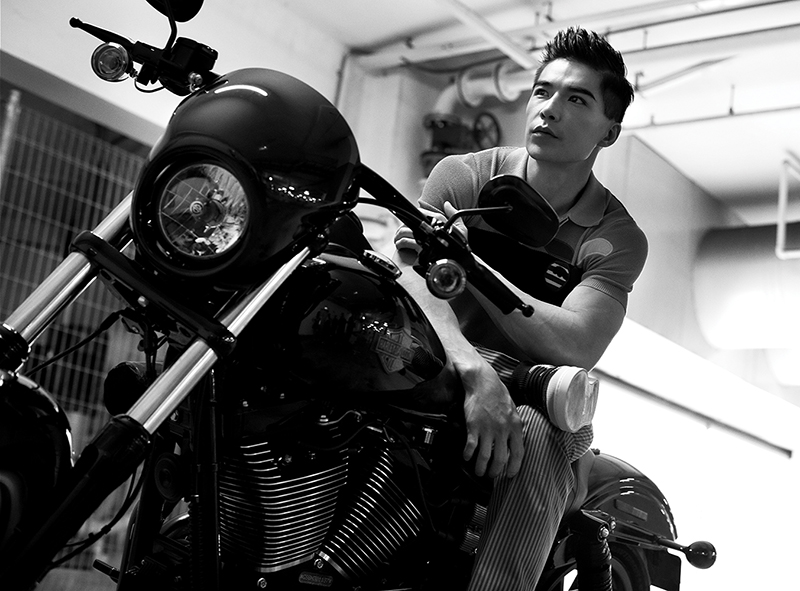 Ahead of the Power Rangers reboot's hotly anticipated March 2017 release, rising actor Ludi Lin (who also happens to be our December issue cover star) tells Men's Folio how being a superhero costume was like wearing a bike helmet.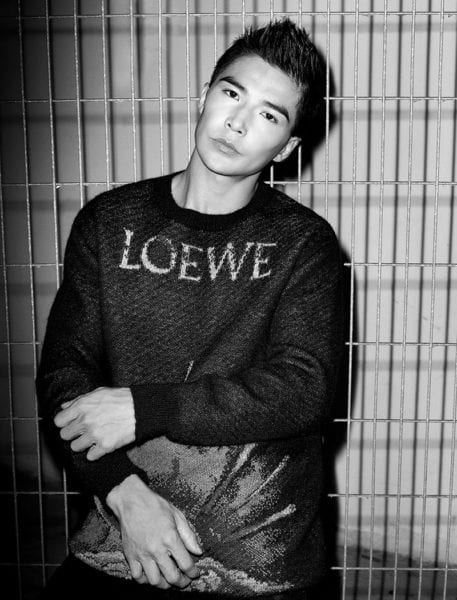 Give us a little teaser of the upcoming Power Rangers film.
It's a reimagining of the original series. It's about a bunch of teenagers – somehow fate brings them together and they become unlikely friends. They help each other conquer many issues that they're dealing with. And through teamwork, they help each other and save the world. I play Zack who's the Black Ranger.
What's the Black Ranger like?
He's a wild child, a daredevil extraordinaire. He'll chase danger and adventure even when it'll get him killed. He looks for that adrenaline rush to avoid his real problems, and he has deep dark issues. He's the lone wolf of the Rangers, and no one can do what he does. They want to hang with him, but they can't keep up with him. When he finds this group though, he finds the support to deal with his real problem.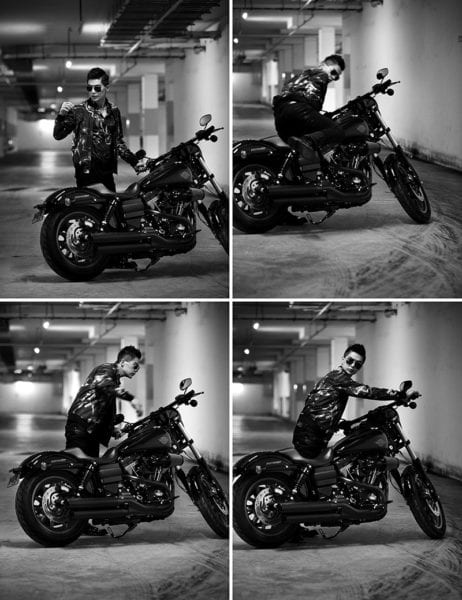 How is this role different from the ones you've done before?
Well, Zack is very young. He's 17. This was a very fun role because I got to investigate the layers of his personality. I went back to the high school that I used to go to, and pretended that I was a kid. People there asked me if I was a new student, but two of my old teachers still recognise me. This role is also an important one for me – I grew up on the Power Rangers, and I'm a big fan.
What was the training like for the film?
We had the best stunt and choreography team to train us. They built this 10,000 sq ft gym with wires, weights and trampolines. We had to train to be superheroes every day, doing parkour and martial arts. I had to maintain my body shape to wear the Power Ranger's suit. If your body changed by a few pounds, or a few centimetres, you wouldn't be able to fit in it anymore.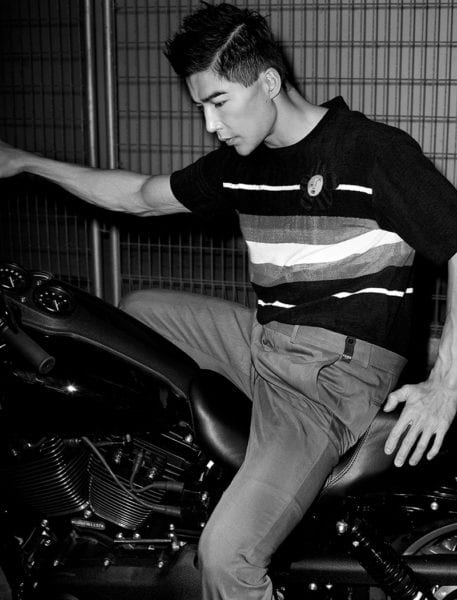 Sounds like an amazing suit!
There were two suits made for me, and one for my stunt double. By the end of filming, all of them were ruined. The suit has four layers to it – an under layer, a lycra one, a stretchy silicone one and armour that goes on top. It's the mask that makes you feel like a superhero. When you're behind the mask, it erases your identity. It's like a motorcycle helmet – when you wear it, you do deep inside yourself.
What are the next few months going to be like for you?
I'll be going around Asia and learning what appeals to audiences here. I'll be in China, South Korea, Thailand and Macau, and doing different programmes and press activities. After that, I'll be in Brazil and the UK. I live on an airplane all the time.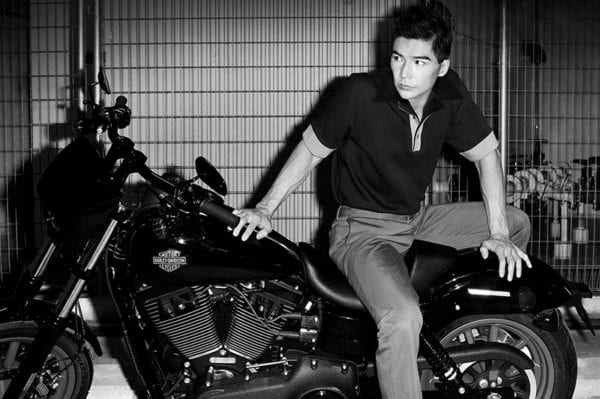 You've been in some of the biggest box office films released in China – like Monster Hunt and Lost in Hong Kong. Of the films you've done, which are you proudest of?
I learnt the most from Power Rangers. Everyone on set had more experience than me, and was 100 per cent committed. That was very inspiring. And I feel like it was through this film that I learnt what movie magic means.
You currently live in Beijing, and were schooled in Australia and Canada. Has living in all these places helped you as an actor?
Well, moving around sucked as a kid. On hindsight, it was a gift – being almost homeless. I think that if you want to be a good athlete, you should play a lot of sports. And if you want to be a good actor, you should experience a lot of life.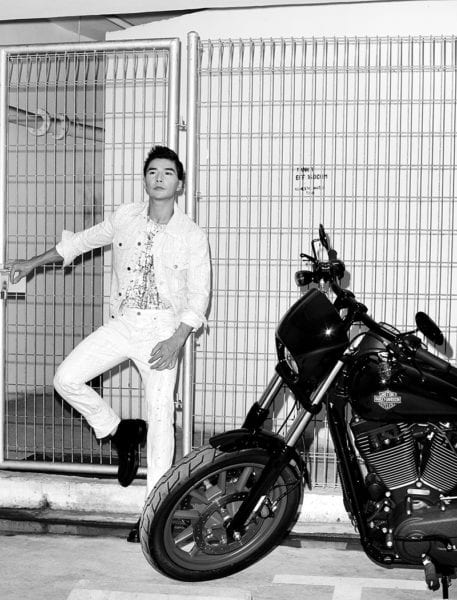 We read that your mother was the catalyst for you wanting to be an actor, and yet, she discouraged you from becoming one.
Being a traditional Chinese actress in our hometown Fuzhou, she forbade me from acting. I was at an age where I was rebellious so I went into acting anyway. She's very caring – she sacrificed a lot for me and my sister. I understand her now, and that she felt that it was best for me. Everything I do now is my way of making her understand that things are alright, and she shouldn't worry.
Who are your film idols?
I love people who do hard hitting roles – Christian Bale, Tom Hanks and Daniel Day-Lewis. There are also some actors, like Tom Cruise and Brad Pitt, who are consistently cool and entertaining, and have an amazing magnetism. I like old films from the East, and actors like Gong Li and Tony Leung. And I think that Takeshi (Kaneshiro) is very, very cool.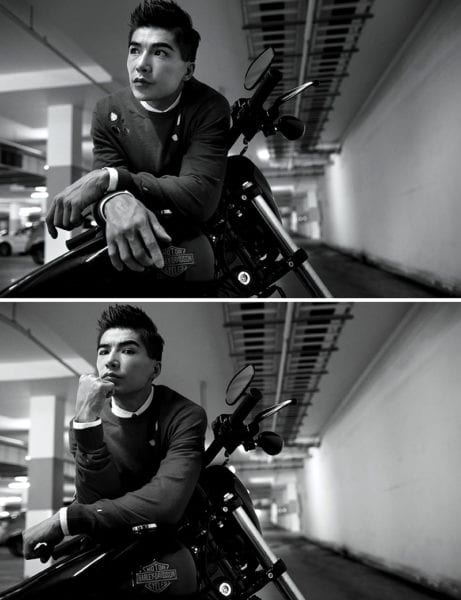 You a real adrenaline junkie, aren't you? What are the craziest things you've done?
The most magical thing I've done was to swim with whale sharks – 13 of them – when I was in the Philippines. The craziest thing that's happened to me was to first have my hand broken when boxing, and then breaking it again in a car accident. It happened in 2010, and I started acting again half a year after that. Then there are other crazy things like dirt biking, bungee jumping and eating insects.
You play the Black Ranger so it's only appropriate that we ask: is black your favourite colour?
Black is the absence of colour, and I do like that. I think if you don't brand yourself a certain colour, then you can be anything. The great thing about black is it's slimming, and it goes with anything.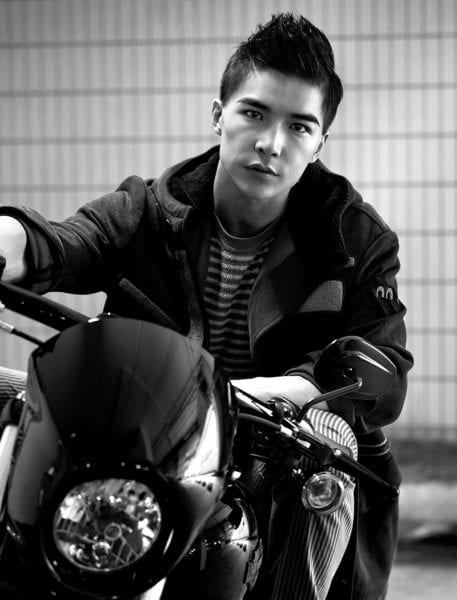 Describe your sense of style.
The most important thing to me is fit. I can wear anything if I think the fit is good. I could be in a clown outfit if I feel good in it – and I'd be able to charm the grumpiest person in the room and pick anyone up.
What can we expect from Ludi next?
Expect the unexpected.
---