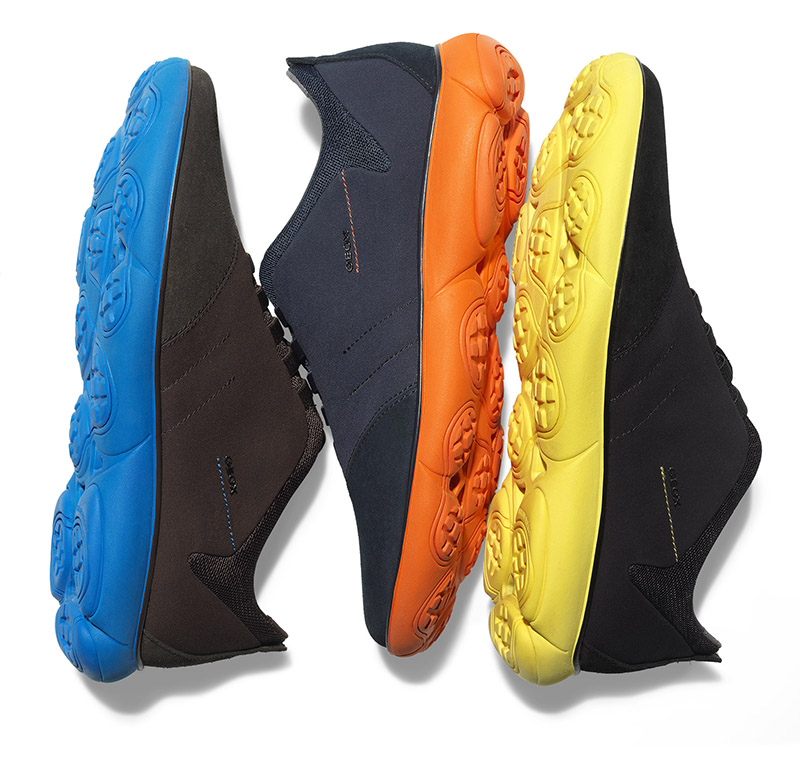 The fall/winter season is all about snuggling up, keeping warm and staying dry, and fashion sure seems to be more comfy and pragmatic than ever with the onslaught of luxe street styles. Geox joins this push by concentrating its efforts on technologies for its latest sneaker collections, and bringing style and comfort closer than ever.
One of these ranges, the Nebula collection, features sneakers characterised by their ergonomic slip-on shape. The series also boasts Geox's Inner Breathing system – a special interior lining that creates free space between the foot and the upper, permitting heat to escape to allow the pleasant feeling of having dry feet – and a 3D performance unit that calibrates the natural points of contact of the foot to enhance breathability, flexibility, lightness and stability. Geox's other key range, The Amphibiox collection, utilises technologically souped-up rubber soles with a breathable inner membrane that will keep your feet warm by preventing rain, wind, snow or any sort of dampness inside the shoes.
Geox's Fall/Winter 2016 sneakers are available in a wide array of colours (electric blue, orange or canary yellow soles, anyone?) and materials like suede leather and textile. Each pair of shoes also comes with the brand's signature waterproof and breathable soles, of course. Comfort is really the new cool.
---