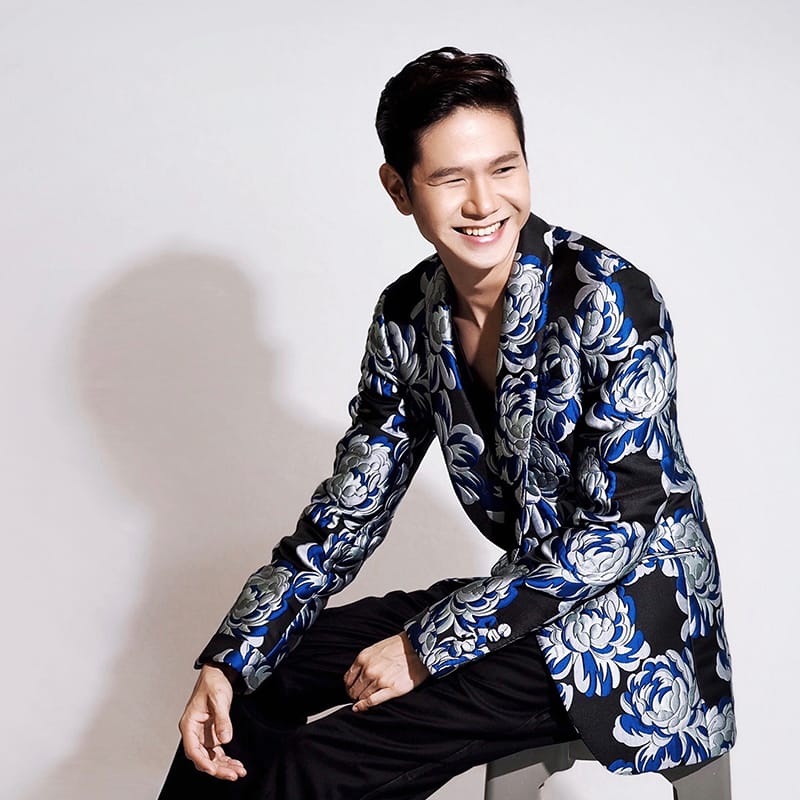 Let's get to the point: Kicking off today, Singapore Rendezvous is easily the most luxurious event of the year, and its exhilarating line-up backs up this statement. Featuring a unique display of luxurious watches, yachts, and cars, the four-day event promises indulgence and the chance for families, friends, and party-goers to let loose. And for fashion aficionados, there's a special treat for you. 
DEBONEIRE, in partnership with SINGAPORE RENDEZVOUS, will be showcasing its very own fashion show (showing its ready-to-wear and bespoke fashion range) on Saturday. Started in 2015 by Matthew Gideon (above), the brand aims to provide a platform for the gentleman who values his individuality and is not afraid to express it through his sense of style.
Matthew, donning an exquisite flower motif embroidered blazer, goes on to explain the brand's vision to provide classic menswear styles with excellent craftsmanship, uniquely woven fabrics and colours. Matthew also has a penchant for his favourite fabrics: velvet and jacquard. 
So join us from today to the 23rd of October at the Singapore Rendezvous. For a full interview with Matthew Gideon, click here.
---