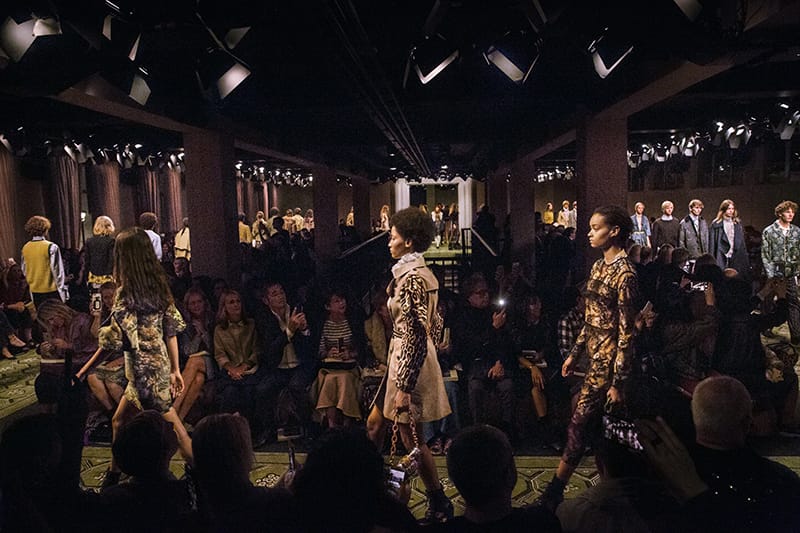 British luxury fashion brand Burberry, hits a new-time high in its September 2016 collection as the brand debuted its first integrated runway of menswear and womenswear in conjunction with the brand's newly adapted 'see now, buy now' business model. (More information here)
The collection, inspired by Virginia Woolf's novel Orlando and interior designer Nancy Lancaster, came to life in an earthy coloured range of deconstructed trench coats, regimental capes, pyjama-styled trousers and ruffle-neck shirts. The Bridle Bag also made its first appearance in the collection along with the runway's make-up range influenced by the show's new arrangement and the authentic tones that spanned across the runway's backdrop.
Held at Makers House in the heart of London's Soho, the runway show premiered on 19th September. The venue also hosts an exhibition with The New Craftsmen, a collection of Britain's finest craft makers, showcasing a line-up of activities and installations that is open for a period of one week to the public.
View the Burberry September 2016 collection below.
---