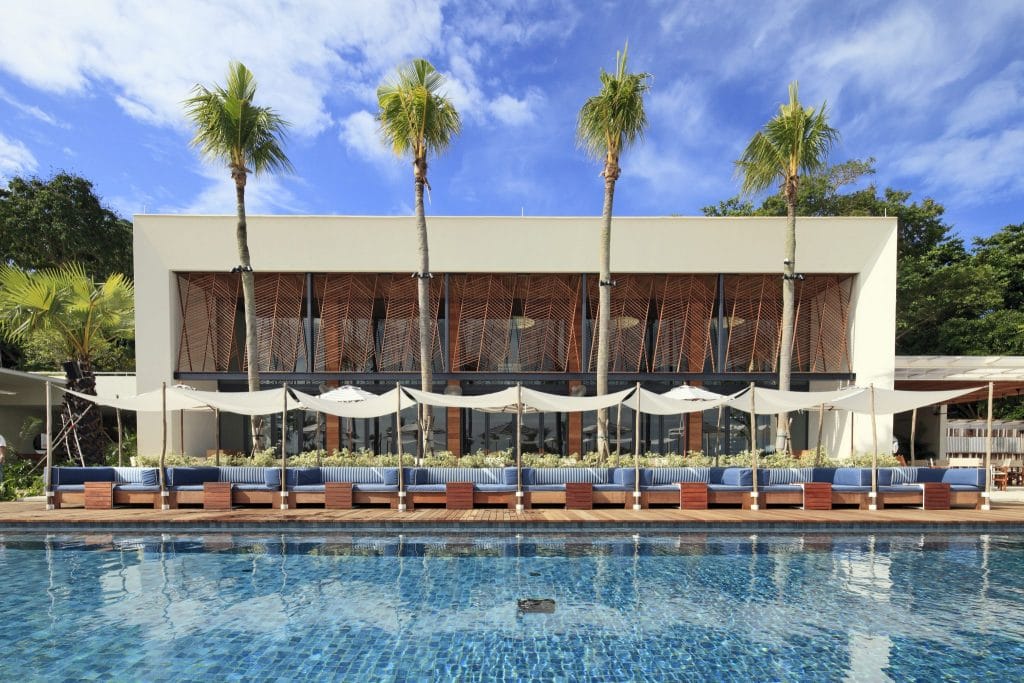 Our favourite kinds of weekends are the really long ones, just like this coming one. All hail! As usual, we're back once again with some suggestions of places to go and food to try in your free time, especially if you're feeling a little lost for lunch.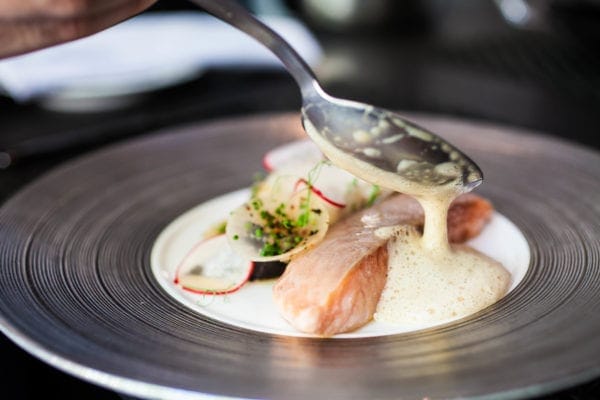 OCF Singapore
1 Old Parliament Lane, #02-02, Singapore 179429. Tel: +65 6333 9312
As the end of summer draws hear, so does the latest summer menu at OCF (Olivia Cassivelaun Fancourt) Singapore, which will only be available until this Sunday. Executive chef Jonathan Koh and his team love a challenge, and that's exactly what they've set up for themselves at this small French fine dining restaurant sitting on the second floor of the Arts House. Dishes are dreamt up on a daily basis here, and improvisation is the key word of the game, but whether you select the lunch set, or the Menu Gourmand or Menu Prestige for dinner, you can rest assured that everything on your plate is the very freshest seasonal produce. So stop by for a meal and let Chef Koh delight you with his modern French fare.
Kitchen by Food Rebel
28 Stanley Street, Singapore 068737. Tel: +65 6224 7088
Even if you don't get to visit this over the weekend, Kitchen by Food Rebel is a good place to keep in mind for lunches, especially if you're working in the CBD. The eatery is the brainchild of Elika Mather, who came to Singapore as a health coach and corporate wellness consultant under her own business, ElikaFit. Realising the gap in the market for a place where people aspiring towards a healthier eating lifestyle could get their needs met, she set up this café-bistro that would present a mix of Western and Asian offerings, demonstrating how healthy-eating is not necessarily synonymous with gritting your teeth and swallowing bland salads. Feast on the signature Buddha bowls that pack in everything the body needs, super smoothies, sandwiches served on 100% Austrian wheat-flour and much more, all made out of only organic, hormone-free, and sustainable ingredients, ensuring that you can #EatGoodFeelGood.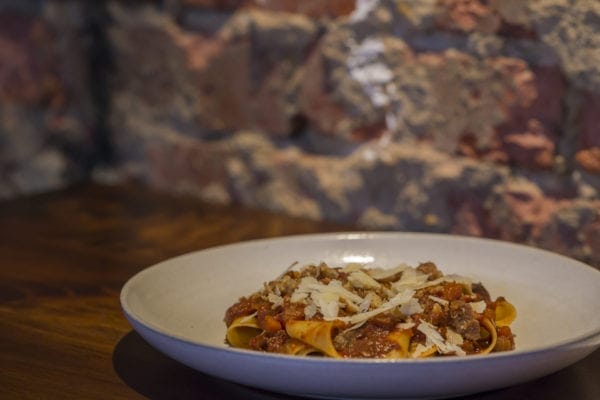 Maggie Joan's
110 Amoy Street #01-01 (enter from Gemmill Lane), Singapore 068579. Tel: +65 6221 5564
The executive crowd around Telok Ayer has even more to look forward to with Maggie Joan's latest additions to the lunch menu. With an assortment of Modern Mediterranean starters, mains and sides all made with the freshest produce, Maggie Joan's now has a few new dishes that will only be available during lunch from 12noon to 2.30pm on weekdays. Start off with a tasty Cured salmon tartare with dill, pickled cucumber and yoghurt, or dig into hearty dose of the 'Gypsy' style chickpea stew, baked together with free range egg and chorizo, that will have you asking for more bread to dip. The Homemade pappardelle with lamb ragu and parmigiano reggiano is my personal favourite, a comforting dish that will console you through a tough work day. Alternatively, grab a Fried chicken sandwich with green harissa, coleslaw and pecorino and a serve of the fragrant and addictive Handcut chips with rosemary salt and ricotta, before rounding off your meal with a slice of the tart of the day.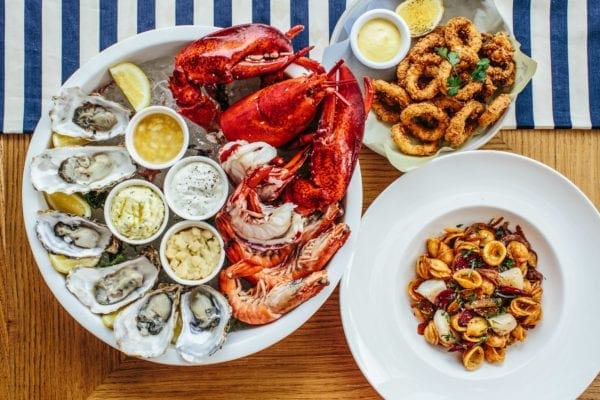 Tanjong Beach Club
120 Sentosa Beach Walk, Singapore 098942. Tel: +65 9750 5323
For the first time since it opened its doors in 2010, Tanjong Beach Club's menus, both food and beverage, get a fresh breath of air. The perfect chow to fuel your day out at the beach, the new all-day menu is curated by consultant chef Jason Jones, consisting of fresh ingredients sourced from Japan, Italy, USA and Australia. You can't go wrong with a Snapper Ceviche, tossed with lime and avocado and served with crispy tortilla chips, for a crisp and tangy start to the meal; or with the tasty Barbecued Octopus Salad with quinoa and pomegranate seeds. Also, please don't miss the Crispy Calamari if you know what's good for you, your tongue and your tummy. If the signature Tanjong Burger feels too heavy, why not try the Lobster Bun instead, or even the fresh catch of fish for the day, tossed in basil emulsion and served with a tomato and pine nut salsa. Desserts-wise, we recommend the Banana Coconut Tarte Tartin, which delivers crunch almond crumble, caramelised bananas, and a scoop of vanilla ice cream atop a freshly baked tart. Wash this all down with Hollywood Punch, concocted by Lo & Behold's group bar mentor Julian Serna out of Havana run, absinthe, cold drip coffee, coconut water, orgeat, pineapple and banana, for that truly tropical chill-out.
---