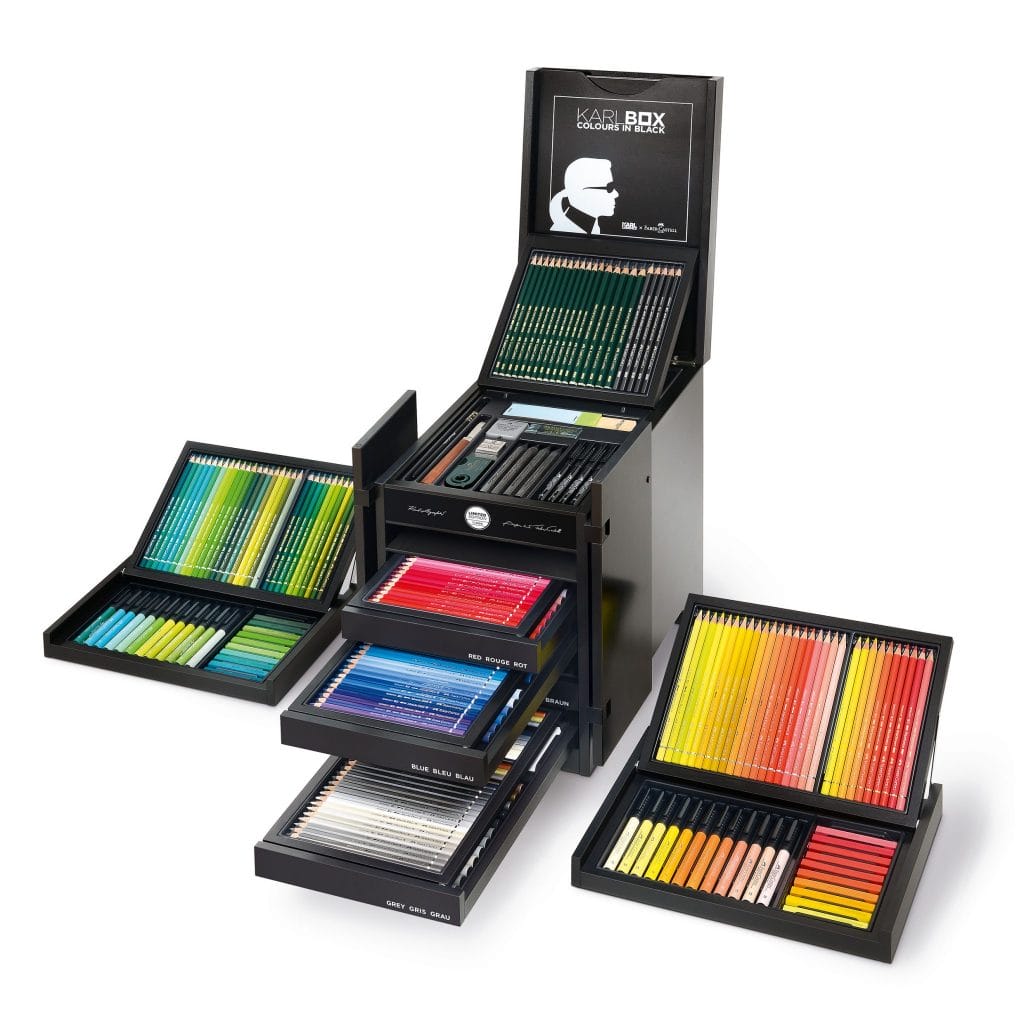 Karl Lagerfeld and Faber-Castell have created the Karlbox (yes, you read that right) – the ultimate limited-edition set of luxe drawing tools and artist supplies. Faber-Castell, of course, is the family-owned company with no less than 255 years of experience in making fine art products. And the 2,500 piece limited edition Karlbox celebrates its illustrious history perfectly.
The Karlbox houses 350 fine quality art tools for drawing and painting, all in a sleek black box designed by Lagerfeld. Its wooden frame resembles a Chinese wedding cabinet – inside, drawers store the art supplies, sorted by the shades that have been personally selected by Lagerfeld to "symbolise the synergy between fashion, art and design". The individual drawers are also removable, so they may be set up as the artist prefers for his work. Every box comes with a serial number and certificate of authenticity, making each completely one-of-a-kind. 
At Faber-Castell stores, Karl Lagerfeld boutiques and Harrods, London for approximately €2,500. Fifty sets are available at Tangs, with each set priced at $4,588.
---