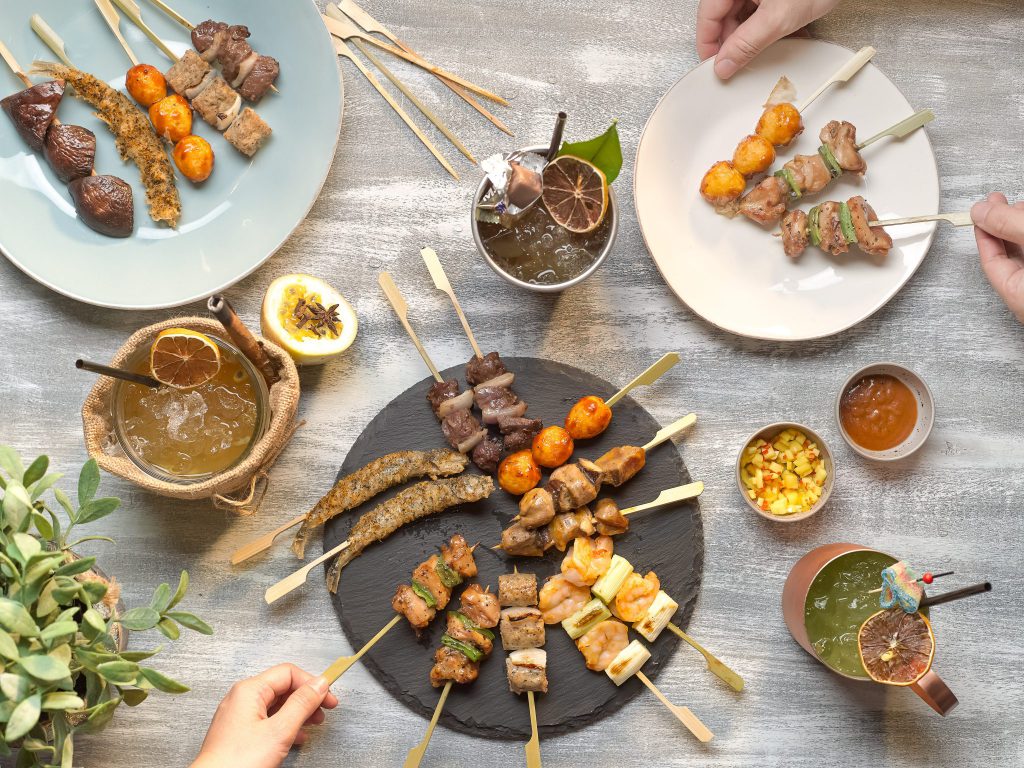 If you're anything like me, then the PSI reports coming in from Friday morning may have caused you to cancel all weekend plans and hole up in your air-conditioned bedroom at home… Or maybe not. After all, there are still plenty of Pokémon to catch, places to explore, food to eat and cocktails to drink, and of course, not necessarily outdoors.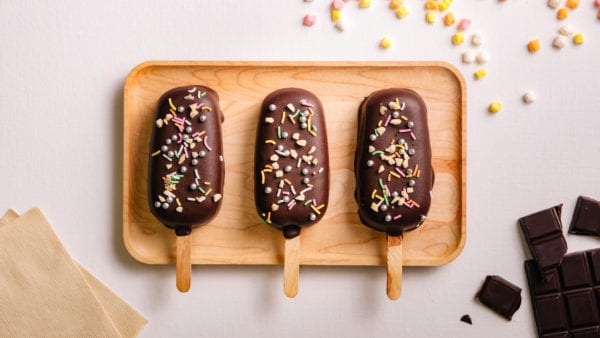 Cocoa Colony
1 Scotts Rd, 01-06 Shaw Centre, Singapore 228208
Those with a sweet tooth, listen up. Treat yourself to an all-new menu from Cocoa Colony, where avant-garde cocoa dishes come out to play. Expect a good mix of both sweet and savoury delectables, like the Colony Waffles of Truffle Forest Mushroom and Wild Rocket, or an assortment of sinful signature cakes like the Amazonian Gold. Of special note is the Crab and Prawn sandwich, where its accompanying chocolate bread lends a complementary touch of bittersweetness. To further sate your craving, round your meal up with a cup of rich chocolatey beverage, or even one of the fizzies and smoothies (we recommend the Speculoos).
Tel: 6235 8328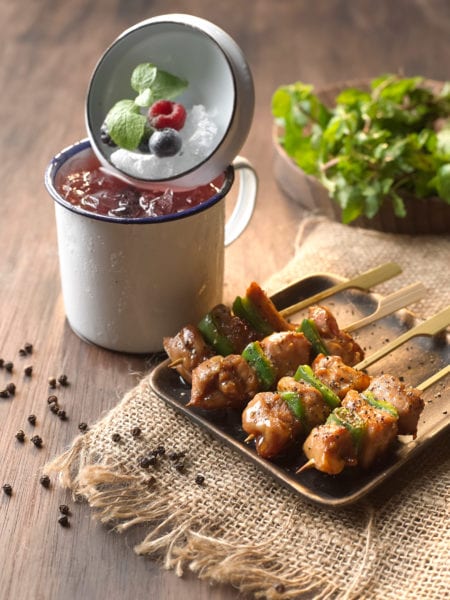 Bar Canary
270 Orchard Road Singapore 238857
Bar Canary offers a range of alcoholic and non alcoholic drinks with small bites that are perfect for a chilled out session with your best mates or an after dinner session with your date. Decorated with fairy lights, the bar tends toward a more casual feel, with bean bags are placed around to lighten the mood. Start the night with the Coco Chanel, which is a concoction of coconut juice and Bar Canary's Boozy Pops, which includes a popsicle in five different flavours. But if you're feeling something heavier, Bar Canary also offers a range of champagne, beer and wines. And Bar Canary small bites are severed in assortment and on a skewer for easier eats. Assorted Gourmet Skewer includes, grilled portobello mushroom, grilled prawn with mango salsa, miso beef with onion, quail egg in bonito, shishamo fish encrusted with spicy seaweed, grilled chicken in black pepper sauce.
Tel: 6603 8855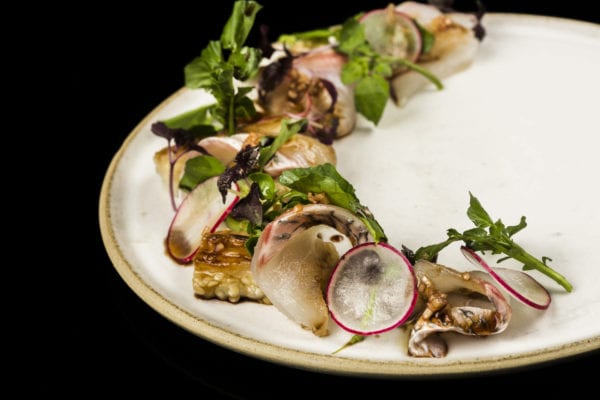 Le Binchotan
115 Amoy Street #01-04 (entrance from Gemmill Lane)
Nestled in a secretive little spot between Amoy Street and Gemmill Lane, this 38-seater bar and restaurant serves up French-Japanese tapas dishes, courtesy of Chef Atsuhiko Hagiwara from Ginza Tokyo restaurant en.terrible, as well as head chef Jeremmy Chiam. Named after the white Japanese oak charcoal that the meats and seafood are smoked and cooked over, Le Binchotan sports a timber interior and a long bar at which 20 people can chill at. There, you can watch head bartender Sugar Ray Ruban dish out beers, wines, and even signature cocktails such as the mischievously-named Sake My Cucumber (sake, cucumber, fresh mint, chartreuse, sparkling water. The Amoy's Margarita packs a punch with both tequila and mezcal, along with agave nectar and citrus. Once you've settled down, start your meal with some shaven foie gras on radish, daishi gelée and shiitake, a dish in which the richness of the foie gras is balanced out by the refreshing and juicy daikon. There's also the charcoal sticks, of which we recommend the Chicken Tsukune and the Tripe with mushrooms, before we get down to the large plates such as the Iberico Pork Jowl with katsu carry, green apple and "charcoal" pumpkin, as well as the delectably tender Angus Short Rib with leeks, nagaimo and kurosu jus.
Tel: 6221 6065
———
Text: Rachel Ang, Vincent Loh and Chelsea Tan
---