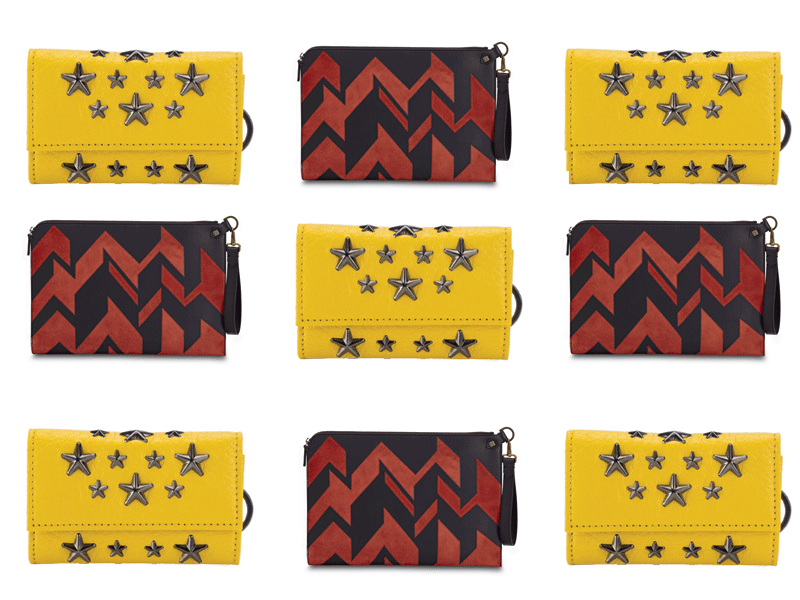 Ever find it difficult to try and find an accessory that would suit your personality and add some depth to your outfit? Well there are times that we do, which is why we took it upon ourselves to suss out seven evergreen accessories that cater to the men who don't wish to compromise on personal tastes, in favour of seasonal trends. 
Block Party

Jewel tones, colour blocking and exotic finishes go head on. The result: this surprisingly understated (and wholly practical) Bally bag.
Smooth Operator

The clever combination of classic leather and suede results in one modernist, graphic pouch from Salvatore Ferragamo. Dashing good looks aside, it holds all your essentials and more, and has a wrist strap for added security.
Star Studded

Rummaging for your keys will be a thing of the past with Jimmy Choo's eye-popping yellow leather key pouch.
Crocodile Hunter
Rock steady with these subtly edgy Valentino crocodile Derby shoes enhanced with studded soles.
Silver Streak

There's nothing like a silver-tone accessory to reboot your weekend style, and this hybrid Versace bracelet is really all you need.
Herculean Fluff

Rugged and plush all at the same time: Dolce and Gabbana's trekking-inspired sneakers with fur and neon mesh accents.
Jet Set Go

Ermengeildo Zegna's woven nappa leather luggage will keep you looking perfectly polished while you explore the world.
---