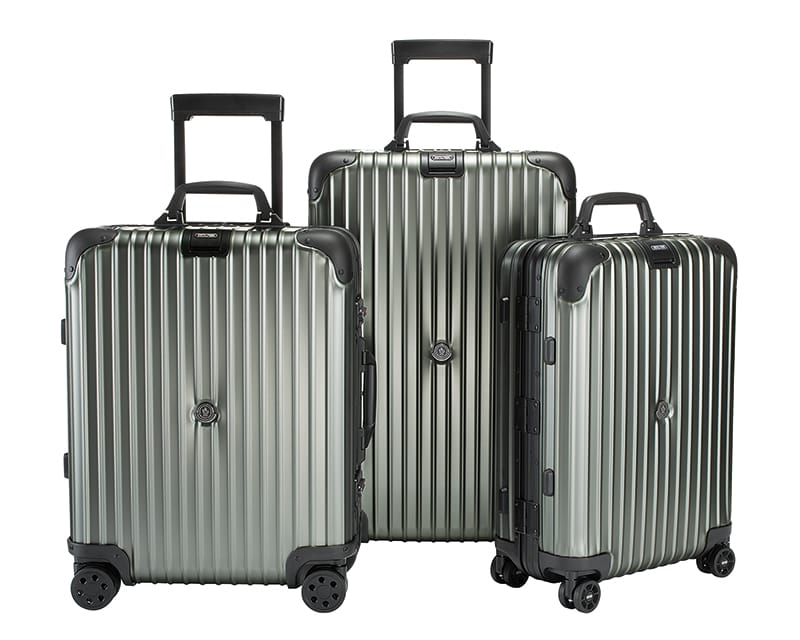 Rimowa and Moncler are back at it again with a new collaboration. After taking a three-year break, the two brands renew their partnership this year with the Topas Stealth aluminium luggage range. It's quite exceptional – but what do you expect when Moncler's creative vision meets Rimowa's premium quality?
The Topas Stealth is incredibly light and flexible, while boasting all-round silence with its Multi-wheel gliding wheel system. The best part lies in its soft, unexpected core, where its interior has been lined with Moncler's glossy quilting in a sleek camouflage print, developed specifically for this alliance. The padded lining also adorns the two footwear bags and two wash bags contained inside the suitcase, allowing for fuss-free storage of all your personal possessions and liquids in airplane cabins. This means that you won't have to worry about rough man-handling and damaging your belongings anymore.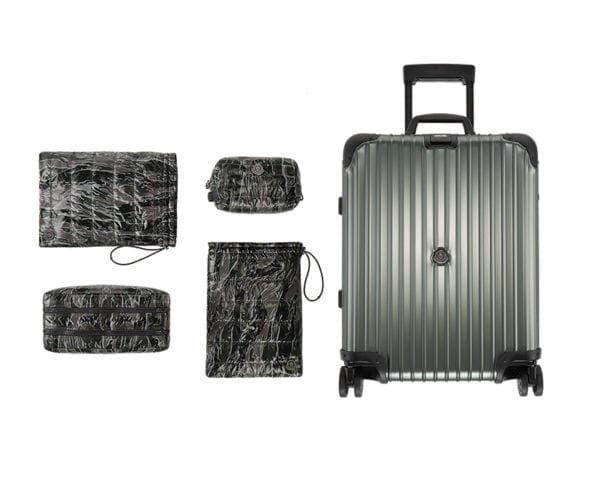 Aesthetically, the Topas Stealth does not disappoint too. The outer shell is painted in a sophisticated grey and cut to be a pure volume, sporting the enamelled Moncler logo and customisable nametag.
The Moncler & Rimowa Multiwheel Topas Stealth is available in three sizes: Size 52 (32L volume), Size 56 (45L volume) and Size 63 (64L volume). All cases are available online at moncler.com or in selected Moncler and Rimowa boutiques worldwide.
---