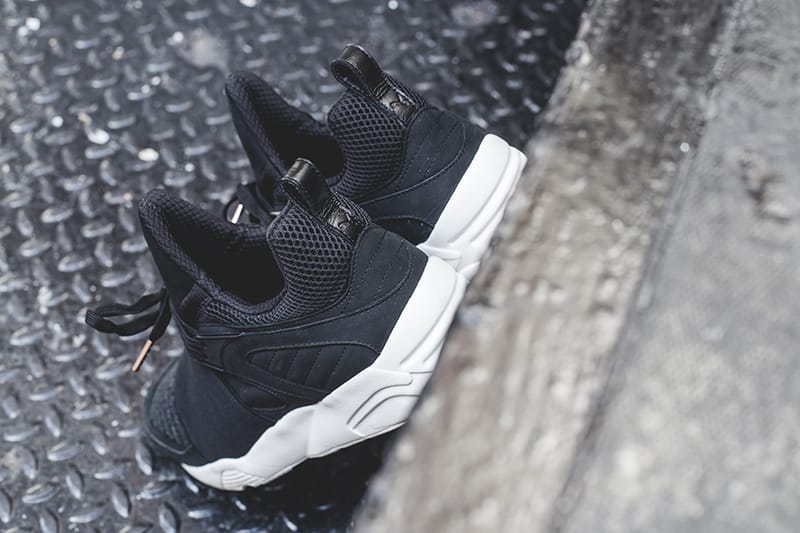 Puma strikes again. It wasn't that long ago when they announced their Puma X Limited Edt Capsule, but it appears that the sports label is not one to rest. Hot on the heels of the previous collection is the Puma X Filling Pieces series. Filling Pieces' signature trademark of blending athleisure and high-end fashion aesthetics comes out to play, breathing a touch of luxe into the Blaze of Glory.
It's a complete overhaul this time round. The sneaker in question receives a complete deconstruction before being rebuilt with the finest materials. For example, the toebox was stripped down, leaving a slimmer silhouette crafted with fine quality leather. Trinomic cushion technology also comes into use, where Filling Pieces' overemphasized iconic tongue finishes the sneaker, replete with perforated panelling and rose gold lace tips. One can expect only the best – and they should, given the $320 price point.
If you have extra cash to spare, the Puma X Filling Pieces is will be available exclusively at Limited Edt stores from July 30. Take note, however, that only 45 pairs are available. Fastest fingers first.
---