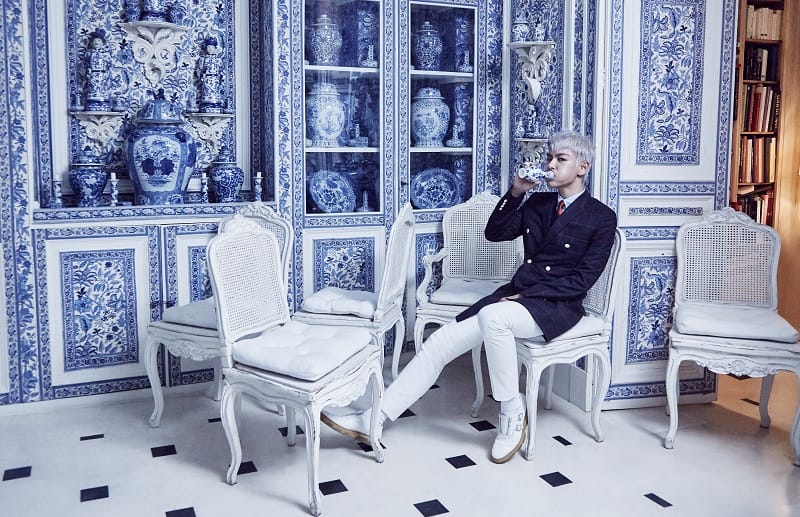 He's renowned for his adept rapping, sensual singing and rubbing shoulders with fashion's luminaries in the front row, but he always makes time for art. Last we heard of our May cover boy, the impressible T.O.P. expressed his desire to introduce young Korean artists to the world. While this is not exactly a fulfillment of his dream, it's a step towards it: Sotheby's has invited our star to curate their latest art auction. With this marking his first curatorial project, we're sure he must be feeling on the T.O.P. of the world.
It's all in the name of tapping into T.O.P.'s enormous fan following, in a bid to encourage a younger audience to get interested and involved in the art market. In case you didn't know (or in case you haven't been reading Men's Folio Singapore), T.O.P. wasn't chosen merely for his fame – he's also a fan and collector of modern art. One need only look to his Instagram for an illustration to our point: apart from the occasional selfie, it's full of art. During our exclusive interview, T.O.P also reveals that he comes from a family of artists, so he's even had some art training under his name. Throw his role as co-curator Singapore's ArtScience Museum in the 2015 exhibition "The Eye Zone", as well as his Visual Culture prize at the Prudential Eye Awards in the formula, and you would get the big picture behind Sotheby's choice in T.O.P.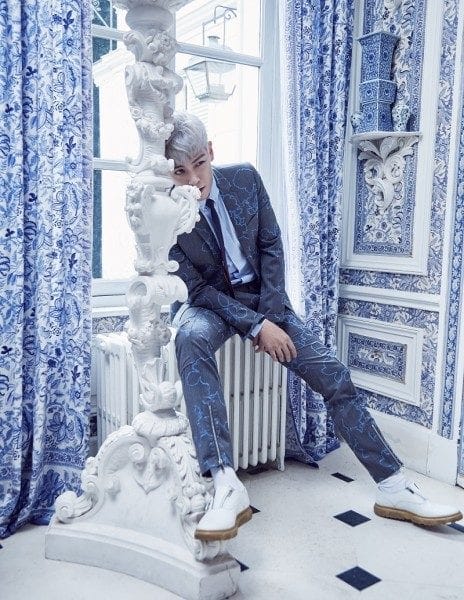 If you'd like a piece of art that has likely passed through our famed idol's hands, Sotheby's contemporary art sale has been scheduled for October 3, 2016. There's also a little goodwill involved; a portion of the proceeds raised during the auction will go towards the Asian Cultural Council, which offers grants, programs and support to artists in order to encourage cultural exchange. With T.O.P. at the helm of the sale, we're pretty sure the auction will open with a (big) bang.
Watch the video below for more information on the art auction – or if you'd like to simply stare at his handsome visage. For even more T.O.P. action, check out our interview with our former cover star here.
---