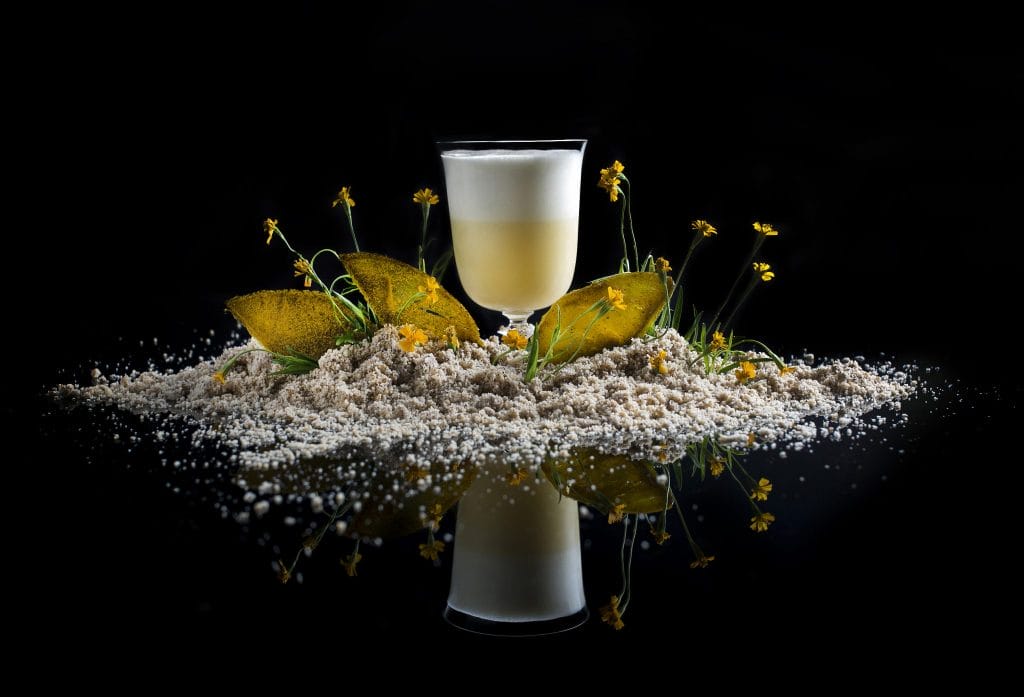 We're all about finding reasons to celebrate, and getting through to the end of another month and receiving that paycheque that will get you through the next seems to us a couple of pretty good ones. As such, we've rounded up a list of bars with new offerings that will gladly help you kickstart your weekend party plans. Bottoms up, everyone!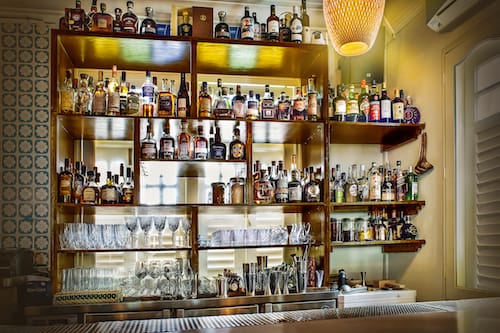 Bago at Lime House
2 Jiak Chuan Road, Singapore 089260
Tel: +65 6222 3130
Not many Singaporeans are that familiar with rum apart from rum&raisin flavours while ordering ice cream, but if you wish to get acquainted with the spirit and all the things you can do with it, then Bago at Lime House is the bar to visit. The brainchild of owner Chris Morris, Lime House aims to give an authentic Carribean experience to all who venture into that corner of Keong Saik Road. Of course, enjoying different types of rum from various parts of the world while lounging around in the casual and welcoming space is a huge part of that experience, and this is where Bago, headed by head bartender Davide Boncimino, comes in. Ask to have some of the rum neat, or infused with different ingredients such as pineapple, passionfruit, cinnamon, or even marshmallow. If neither of these tickle your fancy, there's also a list of cocktails that you can work your way through, or even challenge the bartender for something bespoke.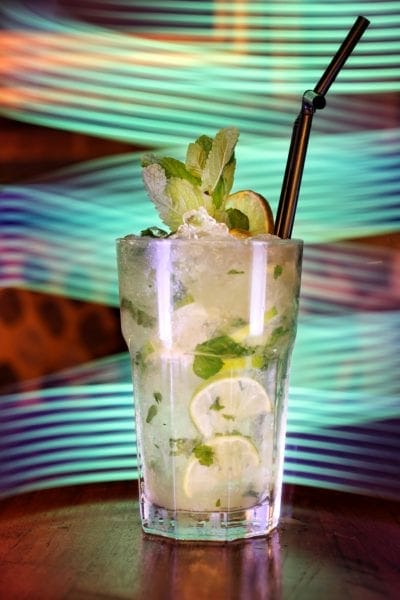 MAD Museum of Art and Design – Whisky Lounge
10 Tanglin Road #01-01/#02-01, Singapore 247908
Tel: +65 6734 5688
If perusing rooms of meaningful art while enjoying a tipple or two is your kind of thing, then MAD Museum of Art and Design is the place for you to be this weekend. Inside, the Whisky Lounge takes inspiration from vintage gentlemen's clubs, sporting spacious rustic couches and furniture, and even have coat racks with expensive threads (which you can borrow for some warmth if it gets too chilly under the air-conditioning). Apart from a decent selection of single malt and blended whiskies, beers, wines and other liquors, the bar also serves up a range of cocktails, all inspired by classics, but all done up MAD style.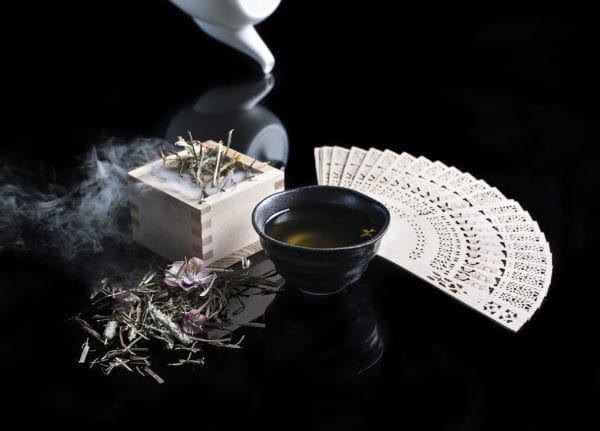 Smoke & Mirrors
National Gallery, St Andrew's Rd, 01 National Gallery, Singapore 178957
Tel: +65 9234 8122
Head bartender Yugnes Susela has never been one to settle for normalcy, and he proves this in the new menu at Smoke & Mirrors perched atop National Gallery. Rallying different combinations and culinary techniques, Susela strives to amaze and delight with his innovative creations. One of these is the Duck's Fat Hope, in which you'll be able to distinguish flavours of jackfruit-infused rum and Five-spiced honey, and is finished off with a few drops of savoury Peking duck jus. Another favourite is the Nakajima's Dansu, a drink that engages the senses with its graceful and mysteriously smoking presentation. Remember to accompany these delightful drinks with some of the fresh offerings off the bar bites and sharing plates menus, such as the crispy tofu skin and the Peking duck with homemade crepe and traditional garnishes.
The Cufflink Club – 4th Anniversary
6 Jiak Chuan Road, Singapore 089262
Tel: +65 9694 9623
Happy belated birthday to The Cufflink Club! While the main anniversary celebrations took place a few weeks ago, it's still not too late to get a taste of the anniversary menu. This flagship menu now lists some of the cocktails that add to the legacy of one of the most established cocktail bars along Keong Saik Road, along with the fact that the founders of other popular bars Skinny's, Vasco, and Spiffy Dapper (Nick Haas, Christian Hartmann, and George Abhishek Cherian) all had roots there. Join in the merrymaking and try some of the concoctions proudly brought to you by Hartmann, bar manager Aaron Goodall, and the founder himself, Joel Fraser.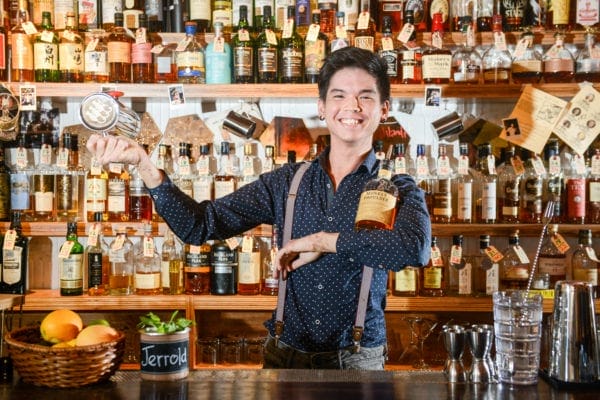 Konga Shaker
28 Hong Kong Street, The Cufflink Club, Employees Only, and The Flagship
This isn't an event or a venue per se, but it's definitely going to be an interesting update for anyone who's been 'round about town in the cocktail industry. The people behind the blended whisky label Monkey Shoulder proudly present their latest creation, the Konga Shaker, that is meant to revolutionise the way that bartenders mix up their cocktails. Rotating red handles on a stainless steel body make for a rolling action instead of the usual shake, and the larger capacity lets bartenders mix three or four drinks at a go. Brendon Khoo of 28 Hong Kong Street, Andrew Goodall of The Cufflink Club, Ben Poh from Employees Only, and Jerrold Koh from The Flagship have four special cocktails all ready to demonstrate how the new shaker works, so why not head down to one or all the venues this weekend to see it in action?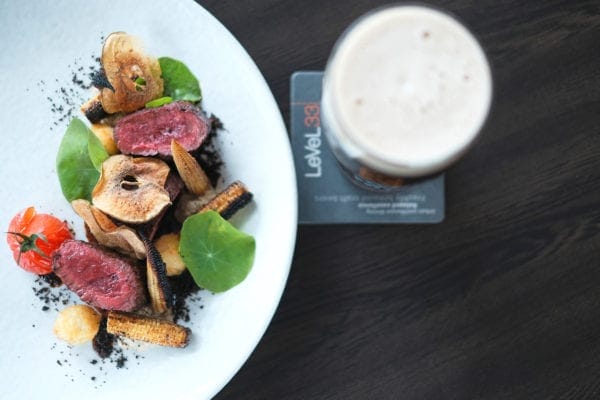 Level 33 
Marina Bay Financial Centre Tower 1, 8 Marina Boulevard #33-01, Singapore 018981
Tel: +65 6834 3133
Now, we know that cocktails aren't necessarily to every gentleman's taste, and sometimes you just crave a good, cold beer to set you straight. Get your fix at Level 33, a craft-brewery restaurant located in the heart of the financial district, which serves up top quality beers, specially handcrafted by local brewers for your delight. All recipes are original, and the beers will take you on a journey to traditions from the different part of the world. From light to dark, we recommend the 33.1 Blonde Lager, which will leave your taste buds on a refreshing, smooth, light bodied and fruity adventure, or the 33.9 Wheat Beer, a medium bodied beer with hints of banana. In the middle range lies the 33.15 India Pale Ale, an aromatic hop with a bitter, malt taste. For those who prefer the darker side of things, 33.4 House Porter has a lighter malt and chocolate taste, while 33.3 Stout holds strong roasted and malty flavours with coffee and bitter chocolate after tones. As you imbibe all this, we also recommend munching on their beetroot medley dish, served with ice plant, flaked almonds and goat curd and dill pesto. If you need something heavier to help you keep up with the alcohol, the Lamb Biryani Risotto gets our vote as a modern twist of the local and European delight.
———
Text: Rachel Ang and Vincent Loh
---