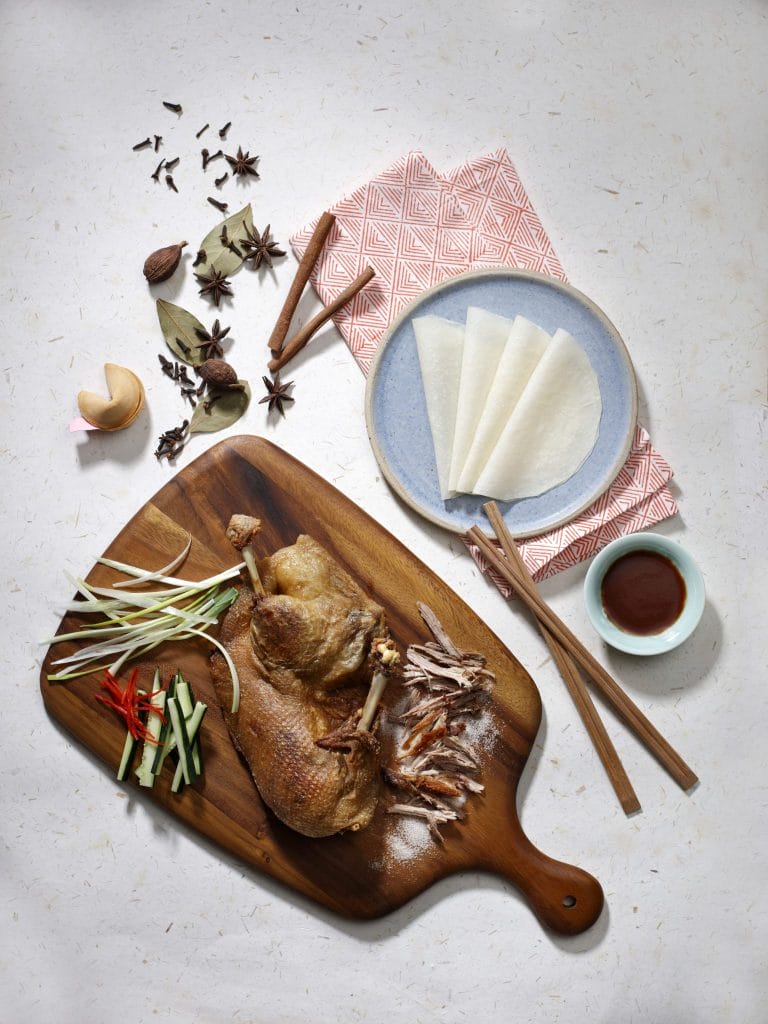 Yet another weekend has arrived and we are back with our weekly list of places to check out and eat your heart out. Kick back and relax over a beer, feast on classic Cantonese cuisine or nurse your flu over nutritious soups, or eat and shop at the same time in the heart of Orchard Road. Whatever it is you choose to do, we've got your back with these four things to check out this weekend.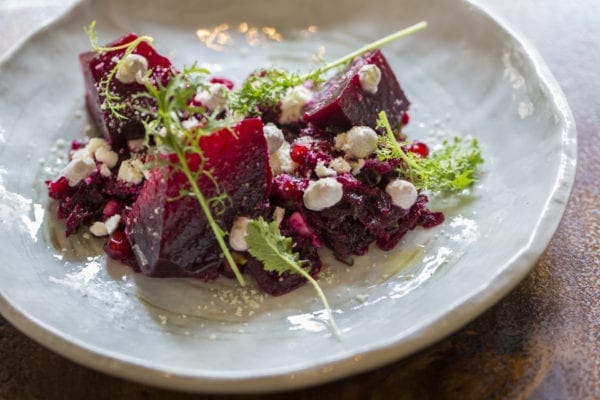 Moosehead Kitchen-Bar
110 Telok Ayer Street, Singapore 068579
Walk into Moosehead kitchen-bar and you will be greeted by its logo: a moose suited up and comfortably resting in an armchair while enjoying a drink in its hand. More than just an emblem, the logo represents the quirky yet relaxed lifestyle Moosehead stands for. Celebrating its third anniversary this July, Moosehead's new head chef Seumas Smith introduces a new Mediterranean menu with refreshing creations that gather flavours from all over the world including Spain, Greece and Japan. Given Smith's prolific experience working in various Michelin-starred restaurants, be prepared to be blown away by the Bone Marrow with Ortiz Anchovy and Garlic on Sourdough, as well as the Fried Artichoke and House-made Ricotta with House-pickled Lemon and Radicchio. For meat lovers, you should definitely try the Slow-cooked Pork Belly with Apple Roast Turnips and Cavalo Nero as well as the tender Slow-cooked Beef Cheek with Celeriac and Wild Mushrooms. Of course, its familiar favourites remain resident in its menu, especially the Cauliflower with Garlic Miso, which is second to none. With this new menu of innovative creations, together with the shades of soothing apple green on its ceiling and wainscoting, there is no doubt that Moosehead is the best place for your daily dose of satisfaction amidst the buzz in the Central Business District (CBD) area.
Tel: +65 6636 8055
Full Of Luck Club
243 Holland Ave Singapore 278977 6208 6845
The team behind the award-winning Li Bai Cantonese Restaurant now brings you a new contemporary concept. Known as the Full Of Luck Club, the restaurant serves up authentic Cantonese cuisine, but in a less-intimidating, more modern and youthful setting. Situated in Holland Village, it can be found just a few doors down from the Standard Chartered Bank that has recently garnered so much attention (trust us on this, the much-talked-about bank robbery took place during my tasting session). But beyond its dramatic location, Full Of Luck Club also serves Chinese dishes both comforting and fascinating. Bring a large group of friends with you to share the stir-fried radish cake with X.O sauce, a flavourful dish from the dim sum menu; the golden sand corn dish, if you haven't had quite enough of salted egg yolk dishes yet; poached wontons in chilli soy; chilli glazed fried fermented bean paste chicken wings; the crispy aromatic duck, cooked confit style; braised spinach beancurd served with a savoury scallop sauce. The Yong Tau Fu offerings are also definitely worth checking out, as are the range of Baos such as Panko-crusted portobello and smoked duck bao. If you're just popping in for a quick meal, we would definitely recommend the Moonlight truffle beef hor fun, among their other noodle listings. End off your meal with a sweet treat in the form of the Hokey-Pokey ice cream bao, or instead kick back and relax over any of their Hong Kong craft beers or even one of their Chinese-cuisine-inspired cocktails.
Tel: +65 6208 6845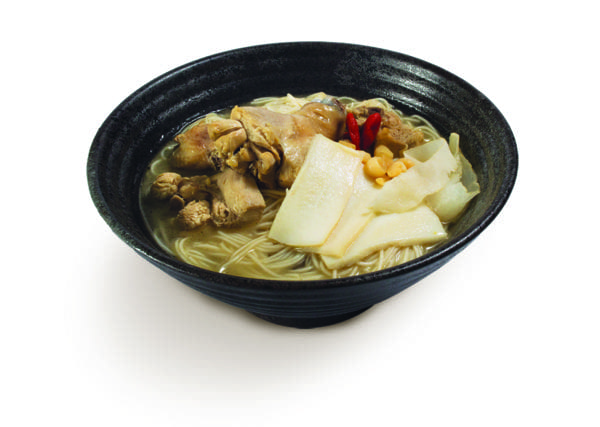 Souper Tang
176 Orchard Road, Centrepoint, #02-52 & 02-K01, Singapore 238843
It's important to stay at tip-top health as far as possible, especially with weather alternating between the heat wave and heavy showers. And where better to go for a tasty dose of nourishing Chinese herbs than the newly launched Souper Tang, better known as the popular Taang Shifu in Malaysia. An easily accessible venue, the restaurant is located in the heart of Orchard Road at The Centre Point. There, look forward to 12 types of double-boiled soups, our favourite being the Souper Tang Signature Soup. The soup's ingredients include dried scallop, shiitake mushrooms, American ginseng slices, ginseng root, cordyceps flower and fish maw. This particular broth boasts anti-ageing benefits and improved concentration. Our next favourite is the Panax Ginseng Chicken Soup, also known as the Asian Ginseng, recognised for its restorative and healing abilities. It's said to have stimulating properties to boost mental efficiency. Last but not least, we would also strongly recommend the American Ginseng Soup with Black Chicken. High in carnosine antioxidants, which helps increase your immune system and protects you from any illness, this potent concoction,comprises of ingredients such as black chicken and a mixture of angelica root, Solomon's seal, and ginseng root.
Tel: +65 6737 6772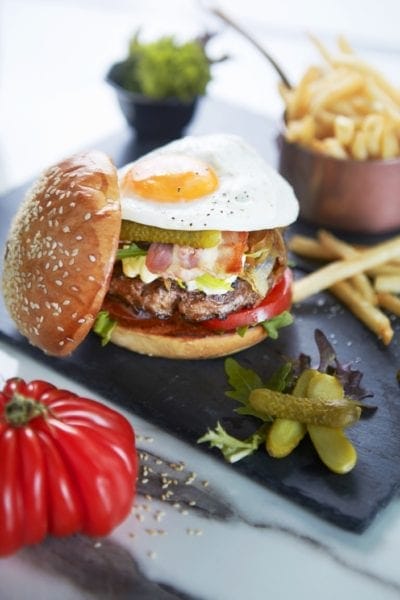 ION Culinary Creations 2016
ION Orchard, 2 Orchard Turn, Singapore 238801
You might be surprised when you do your usual window shopping over at ION Orchard this weekend. Instead of seeing herds of shoppers flock from store to store, be prepared to be awed by the mall's basement level as it transforms into an indoor picnic garden for the very first time. To kick off the Singapore Food Festival, ION Orchard presents the ION Orchard Culinary Creations 2016, lining up a series of activities for shoppers to feast in and enjoy from 15 to 17 July. Shoppers can expect a buffet of activities at the indoor picnic garden such as culinary workshops, with special appearances by Mediacorp artistes, as well as contests and food samplings from your favourite brands. Also, a key highlight of the pop-up this year would be Create, a collaboration between ION Art and UOB. Create takes on a "palette to palette" approach, where chefs from various restaurants such as The Marmalade Pantry and Salt Grill & Sky Bar create new refreshing dishes inspired by award-winning artworks of the UOB Painting of the Year competition. These will be available on the menus at featured restaurants, with part of the sale proceeds donated to charity. On top of that, there is a whole list of freebies that shoppers can look out for, such as picnic baskets (you can go alfresco with that!) and dining vouchers!
For more information, visit www.ionorchard.com.
——
Text by: Dewey Sim, Vincent Loh and Rachel Ang
---