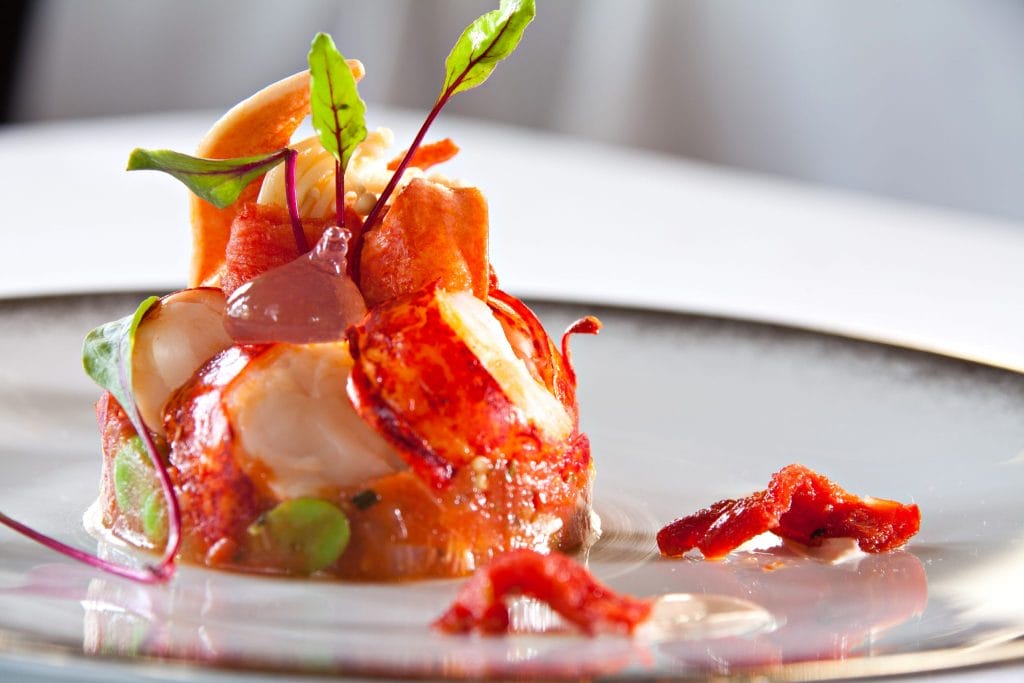 What's better than a hump-day holiday than the real weekend after the hump-day holiday? Stuffing your face with delicious food and having a few good laughs, of course! Here are three events we think you shouldn't miss over this weekend.  
Guest chef Jay McCarthy at Bedrock Bar & Grill
96 Somerset Road, #01-05. Pan Pacific Serviced Suites Orchard, Singapore 238163
You'll have to move fast to catch this one, because the special menu by guest chef Jay McCarthy in collaboration with Bedrock Bar & Grill will only be available up until the end of this weekend. For three days only starting Friday, 8 July through Sunday, 10 July, come and taste the native flavours of Texan food, influenced by Chef McCarthy's childhood years in Jamaica. An expert in the preparation of underutilized cuts of beef, including chuck and round cuts, cooked over aromatic-wood coals, Chef McCarthy will be serving up the most hearty dishes such as crab cakes, which, in his words, are going to be more crab than cake; bacon-wrapped jumbo shrimp with creamy stone-ground cheddar grits and charred scallions; Chuck Flap steak with arugula and portobello pesto (the pesto was actually strangely reminiscent of our own familiar buah keluak); along with some lovely confectionery to finish of your meal like the Black Forest Tart. Of course, these aren't the only things Chef McCarthy is offering, and you should certainly summon up as many friends as you can and head on down to try these amazingly solid dishes before the weekend is up.
Tel: +65 6238 0054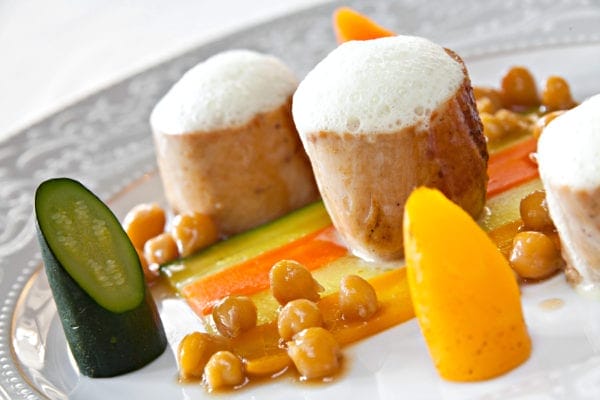 Art at Curate
CURATE, The Forum at Resorts World Sentosa, Level 2
And back to food! The second edition of the 'Art at Curate' series proudly presents guest chef Guy Martin. For one week from 8 to 15 July 2016, the multi-award-winning, self-taught chef from the prestigious Le Grand Véfour in Paris will be taking over the kitchen at restaurant Curate. Diners can prepare themselves to enjoy classic creations from the Michelin-starred restaurant, such as duck liver raviolis with truffles emulsion cream; truffles parmentier of shredded oxtail; turbot lacquered with poultry juice, poiré, cucumber and mango, cucumber emulsion juice; veal filet rubbed with paprika, zucchinis cooked with capers and pine kernel, citronella tomato juice; and artichoke "crème brûlée" topped with candied vegetables and bitter almonds sherbet. Other offerings include Lobster served warm, melting rhubarb, tomato with ginger; Turbot lacquered with poultry juice, poiré, cucumber and mango, cucumber emulsion juice; and Bresse chicken with truffles, crispy polenta, asparagus and chanterelles. For gourmands who might already have weekend plans away, rest assured that Chef Martin's signature dishes will still be available in a special menu created with a resident chef, from 19 July onward. Furthermore, this is only the second in four editions of Art at Curate this year. There are two other editions in mid-September as well as early November where you can whet your appetite over Michelin-starred cuisine.
Tel: 6577 7288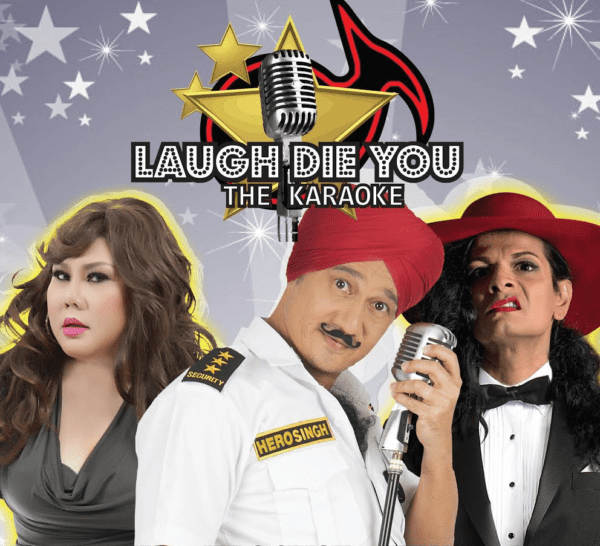 Laugh Die You – The Karaoke
Resorts World Sentosa, Resorts World Theatre, 8 Sentosa Gateway, Singapore 098269
And after all the binging on good food, we figured the best way to keep you in shape is to have your fair share of exercise. If you've some free time this weekend, treat yourself to a good laugh and tone your abdominal muscles over Malaysia's best-selling comedy hit, Laugh Die You – The Karaoke.Presented by Popcorn Studio, it will be held at the Resorts World Theatre in Resorts World Sentosa (RWS) on 9 and 10 July. Be prepared for three hours of belly-aching guffaws as the best Malaysian and Singaporean stand-up comedians pit their guffaw-inducing skills against each other. The epic comedy production will feature extraordinaire stand-up comic Joanna Kam, who represents Malaysia, and of course, local comedian Kumar representing Singapore. Iconic household name Phua Chu Kang, played by Gurmit Singh, is also making the rare comeback to take the stage to moderate the verbal shootout. Laughter is without a doubt the best medicine, so head down for some fun and you might just have the ball of your time with this wise-cracking standup comedy.
Tickets: www.sistic.com.sg
---
Text: Rachel Ang and Dewey Sim
---