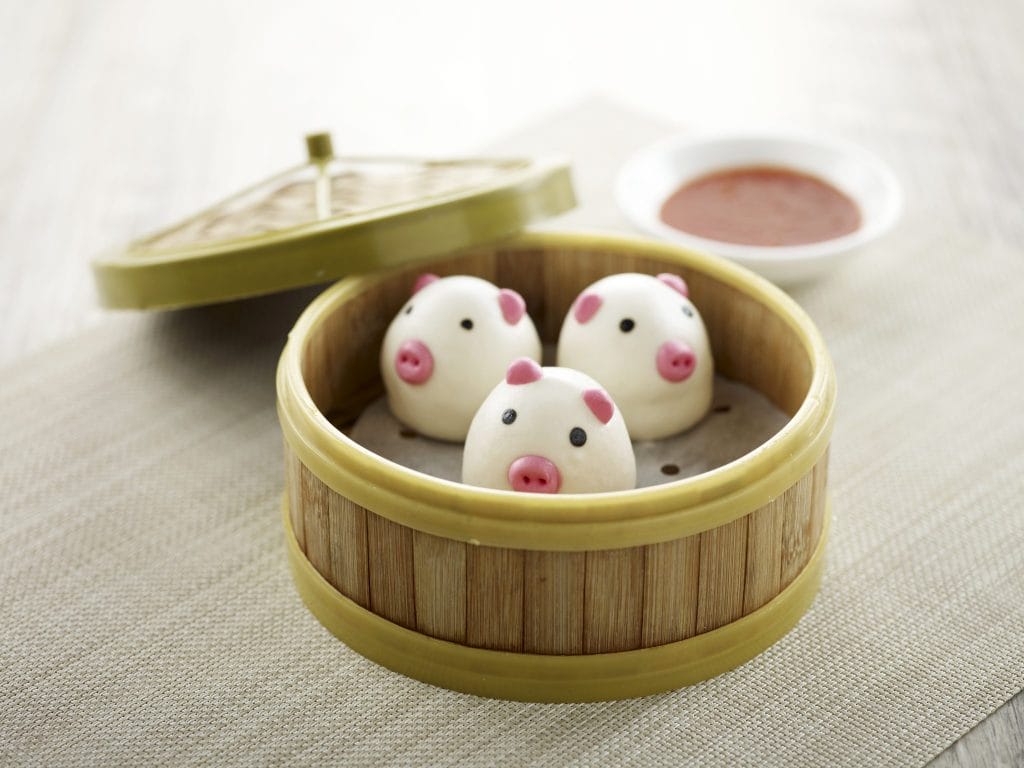 We're not too sure about you, but this weekend, which signals our survival into the second half of the year, definitely calls for a celebration. Gather friends and family to your side, because we've got three Chinese restaurants where you can feast your heart out. 
Blue Lotus Chinese Eating House
31 Ocean Way, Quayside Isle, #01-13 Singapore 098375
It's hard to miss the Blue Lotus Chinese Eating House as you take a quiet stroll along Sentosa Cove, but beyond its vibrant lotus-shaped lanterns, the restaurant is sure to entice you with its refreshing menu. Tucked at the idyll Quayside Isle over at Sentosa Cove, lined with lazy yachts docked for the day, owner Ricky Ng takes us on a journey with its innovative creations as he reveals to us his modern take on traditional Chinese dishes. Last month, Blue Lotus unveiled a set of new creations for us to indulge in such as the Wok Friend "Prata" Seafood Char Kway Teow, Smoked Truffle Wonton Lobster Bisque and Slow Roast Spanish Style Suckling Pig with Preserved Beancurd Sauce. Also treat yourself to the Chicken Rice Paella if you're a fan of local delights with a twice, and explore the restaurant's perspective on this dish we're all so familiar with. On top of that, you certainly would not want to miss its signature Pomelo Chilli Crab and the Wok-fried Kagoshima Wagyu Beef Tenderloin, which will keep you coming for more! Drooling yet? You should definitely drop by Blue Lotus for a cosy time with your friends and tuck into some comforting Chinese cuisine while watching the yachts sway away to a slow weekend.
Tel: +65 6339 0880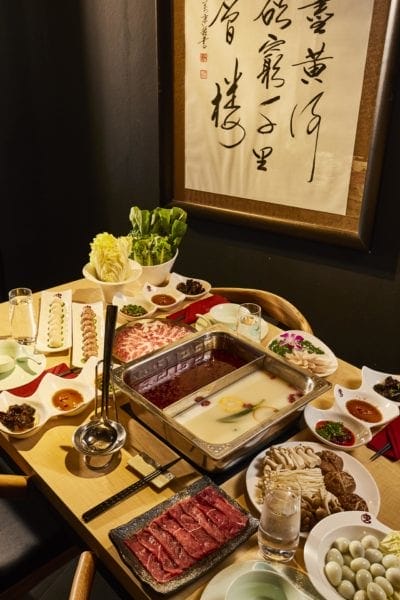 Tang
25 Keong Saik Road, Singapore 089132
The essence of Chinese dinners is mostly in their communality, and it really doesn't get much more communal than steamboats. But instead of offering a steamboat experience that reduces diners to leaking streams of sweat onto cheap pink plastic table cloths, Zoe Zhang has taken things up a notch at Tang, elevating the collaborative dinner concept into something that is contemporary and classy. Step into the discreet space along Keong Saik Road and pick from a list of MSG-free soups: authentic Sichuan spicy soup, tomato soup, the rich house special soup made of boiled hen, pork bones, fish and fish bones, or pay for a selection of two soups. All the ingredients on the menu, while rooted in traditional flavours, are of the most premium quality. To add to a uniquely luxurious hotpot experience, each table will be personally attended to by a staff member, who will make sure that everything you order is cooked to perfection before serving it up to each guest. Some of Tang's signature ingredients which you should definitely add to your list are the translucent sliced fish, bamboo shrimp roll, homemade cilantro meatballs, homemade fish balls, shrimp paste dome, and homemade dumplings. Meat-wise, the Spanish Iberico pork is beautifully marbled and thinly sliced,  and, if you're willing to splurge a little bit, the A4 Japanese Umami Wagyu beef is a treat as well. Add on a platter of greens and mushrooms for a well-balanced diet, and you're all set for a great meal. In addition to this, there is also a range of cooked food, small bites and even wine to accompany your meal. You can also ask for a serve of spinach noodles at the end of your meal to be cooked in the remaining broth, making sure that everybody rolls out full and happy and nothing is left to waste.
Tel: +65 6222 7708 / +65 8727 5881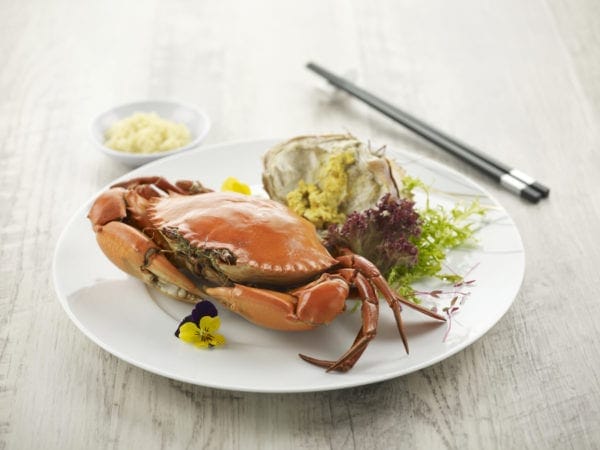 Paradise Teochew Restaurant
Scotts Square, 6 Scotts Road, #03-04/07, Singapore 228209
Patrons of the Paradise Group's Teochew restaurant over at the Chinese Swimming Club will be glad to hear that a second outlet has now opened at a much more central location, Scotts Square along Orchard Road. Executive Che Cheng Fa Kwan is bringing back authentic Teochew cuisine with his use of traditional Teochew cooking techniques on fresh ingredients, presenting dishes that fulfil your craving for premium Chinese food, are flavourful, yet is miles away from tiring out your palate, so you don't feel heavy and sluggish when you leave the restaurant. Start your meal with some chilled crab, famous for the generous portion of yellow roe and served with black vinegar and ginger dip. The braised specialties such as Irish duck, octopus and pig's intestines make a great follow-up appetisers, before moving on to more savoury signatures such as the Soon Hock style fish, pan-fried and braised in a superior broth made of bean sauce and radish, or a couple of dishes from their dim sum offerings such as the steamed custard piggy buns and the classic Teochew-style steamed glutinous rice roll. One of the more curious dishes would be the sea cucumber in abalone sauce. While most sea cucumber dishes tend to be a little bit of an acquired taste, what you get at Paradise Teochew is braised and then fried with a bit of batter to make for a crispy skin with tender flesh, making for a modern treatment of the ingredient. Round up your meal with a serve of the Crispy, Sweet and Sour Noodles, which is essentially a crunchy pancake of noodles that double up as a great snack. For dessert, stretch out that stomach space a little bit more because you will not want to miss the mashed yam with pumpkin (colloquially known as or-nee) or the tau suan with gingko.
+65 6539 0644
———
Text by: Dewey Sim and Rachel Ang
---