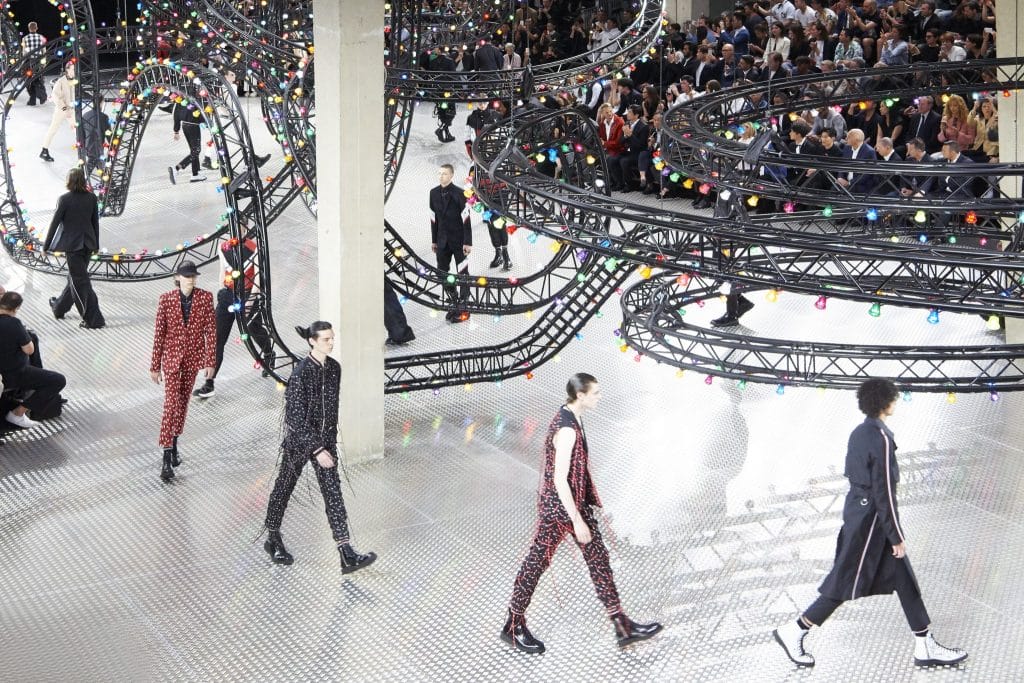 You've read our two part round-up on Milan Fashion Week here and here. Now, we've picked out four of our favourite designers in our second two-part special on Paris Menswear SS'17.  
Issey Miyake:
The design concept of Issey Miyake has always revolved around modern architecture and the idea of less-is-more. "Fresh" and "pure" are words to describe this new collection, where Issey Miyake brings us on an unexpected journey exploring body fitting silhouettes and the handcrafted textiles. 
Louis Vuitton:
Come 2017, travel's a central theme for many a designer, and few can lay claim to that theme like Louis Vuitton can. Africa was the most obvious destination de Vuitton – apparent from the luxed-up exotics, motifs of giraffes and zebras, and savannah-worthy shades. 
Lanvin:
Aptly, Lanvin sends a gentle reminder that today's world is filled with unpredictability, and living in the moment is what we should be doing. The oversized tops, loosely-fitted pants, and off-shoulder tops certainly reflected a sense of lightness.  
Kenzo:
Kenzo's sending us straight to Friday night with a collection heavily influenced by club kids and New York's Studio 54 – cue wild prints, techno hues and dancing pants.   
---