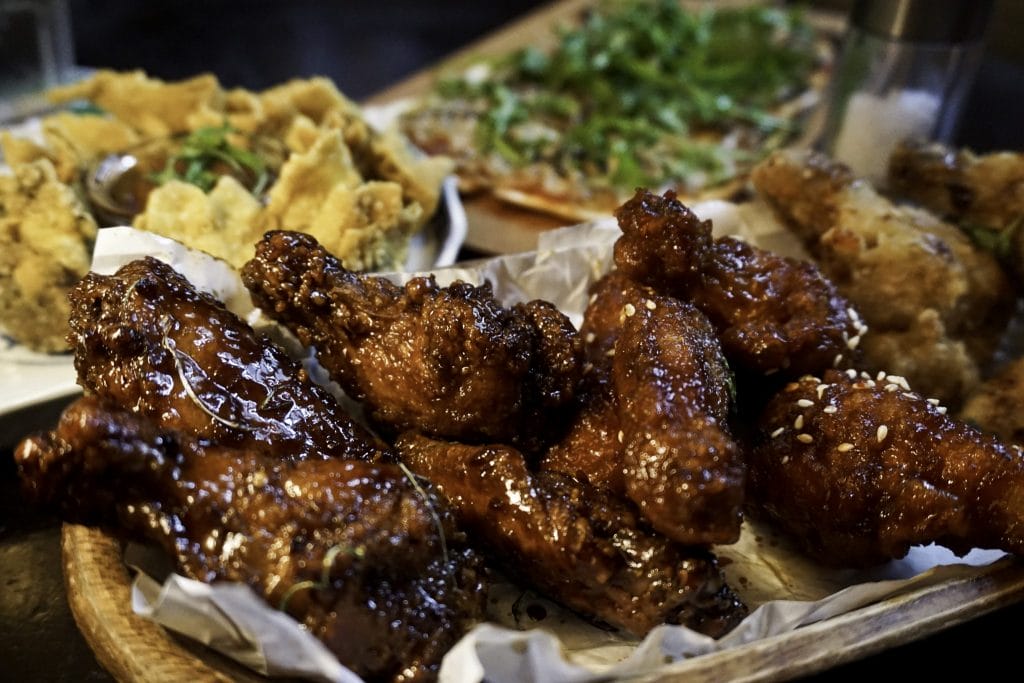 This weekend, we bring you three fantastic reasons why you should head down to the heart of Singapore. We know you might not like to jostle your way through rowdy crowds and twirl around bends in search of (the lack of) parking lots, but we promise you that all the trouble and hassle will be worth it. Don't miss out on these great food and festivities this weekend and go ahead, feast your hearts out.
Singapore Coffee Festival 2016
The F1 Pit Building, 1 Republic Blvd, Singapore 038975
A cup of coffee is more than just an essential part of our morning hustle; apart from making up for lost sleep, it has evolved to a lifestyle, evidenced by the increasing number of coffee houses here in Singapore. With this growing love for coffee, there is no doubt that a coffee centric festival would be best for coffee makers and lovers alike. Housed at the F1 Pit Building, the Singapore Coffee Festival 2016 is the first coffee-centric festival here in Singapore. The four-day event, which runs from 9 to 12 June, will see over 100 exhibitors spread across two floors of coffee goodness, including leaders and pioneers in Singapore's coffee and lifestyle scene such as Common Man Coffee Roasters and Chye Seng Huat Hardware. Besides the coffee, what's interesting about the festival is that there will be workshops and panel discussions, where visitors can sit in and hear from top baristas and experts on all the ingredients and skills that go into a good cup of coffee. Additionally, if you are into the local music scene, find a spot to settle down and listen to your favourite local acts as they take the stage. With so much activities and fun brewing (get it?) over at Coffee Fest, this is an idyllic event to check out if you're craving good coffee and a good place to laze this weekend.
For more details, visit http://sgcoffeefestival.com.sg/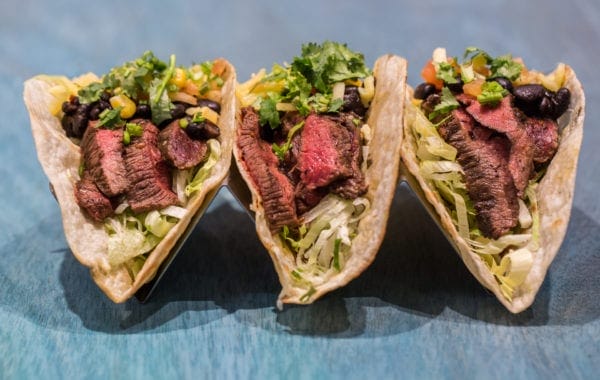 Barrio by Mex Out
[email protected], #01-14/15, Singapore 238895
Barrio by Mex Out is a newly launched restaurant that's located along the connecting path of 313 Somerset and Orchard Gateway. An offshoot of Mex Out, it offers a casual, hip and colourful dining experience, where you'll be able to choose from a wide range of traditional Mexican comfort food. And what is Mexican food without a big bowl of delicious guacamole? They are freshly made for the day, mixed and seasoned with lime, salt, onions, jalapeño peppers, tomatoes and cilantro. Dip into it with a bowl of in-house chips and you're all set for a hearty meal. Burnt nachos and spicy chili cheese fries are a few alternatives for you to indulge in that Mexican experience. If you're planning to stop by the restaurant, a must-try would be their fried chicken burger! Marinated in buttermilk and then deep fried in cold beer batter, it offers a multi-textured gastronomic adventure. But if you're feeling in the mood for something classic, Barrio by Mex Out's variety of flavourful tacos and burritos will leave you wanting for nothing, all to be washed down with refreshing thyme lemonade.
Tel: +65 6634 2102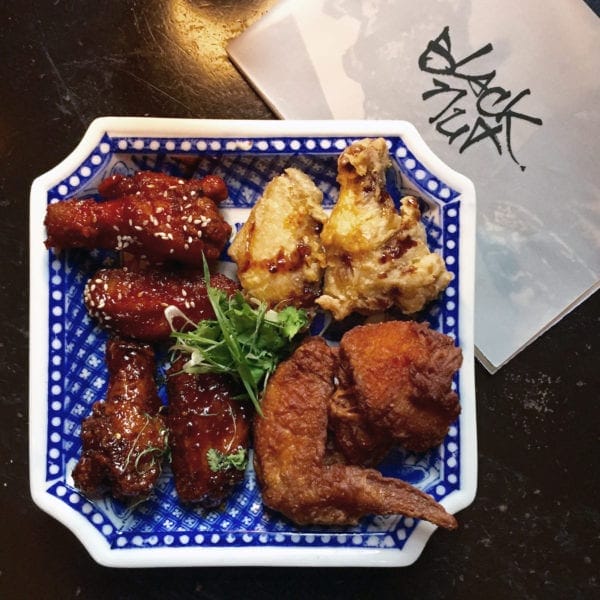 Black Nut
2 Emerald Hill Road, Singapore 229287
From the same people who brought you Acid Bar, Alleybar and Odd One Out comes the latest addition to the Emerald Hill empire: BLACK NUT. Named after buah keluak, the recently-opened gastrobar pays tribute to the Peranakan heritage of the two-storey shophouse venue, furnishing the place to the inspiration of colonial-period luxuries, with authentic Peranakan clothing, fans, newspaper cuttings and many more cultural artefacts decorating the walls. The menu offered at Black Nut offers classic bites done with a fusion twist, such as the Balukoo Wanton, fried dumplings stuffed with buah keluak, prawns, spring onions, garlic and ginger, that come along with a house-made sambal chilli dip, and the AFC Kimchi and Ayam Bakar Burgers. More Asian-centric dishes include Chicken Crackling with 'rojak' torch flower marinade; Indonesian spiced satay; and soy-glazed barbecued Balinese Ribs. Those in search of your regular bites need not fear as apart from the burgers, there's truffle fries, spam fries (served with curry mayo), a wide variety of pizzas, and an entire array of different-flavoured chicken wings. For us though, the true star of the show was the cocktail menu, which brandishes unapologetically local phrases as names for its drinks. The cocktails themselves combine ingredients familiar to the region to produce pleasant and refreshing results. We recommend the Steady Pom Pi Pi, which combines Jim Beam white bourbon with Malibu rum and lychee juice, served with a heap of corn kernels right on the top. Or get the Huat Ah, made of Bacardi white rum, Midori melon liqueur, Creme de Cassis (blackcurrant), fresh pineapple and cloudy apple juice, if you'd like the experience of sipping sweet prosperity out of a whole pineapple.
Tel: +65 6738 8818
—–
Text credit: Dewey Sim, Vincent Loh and Rachel Ang
---