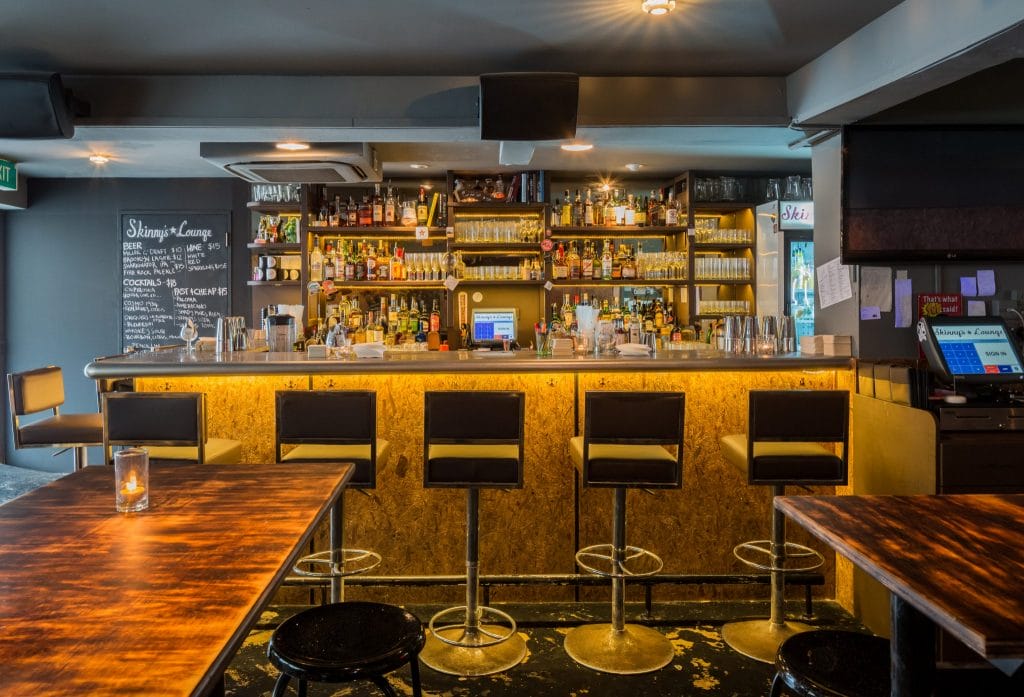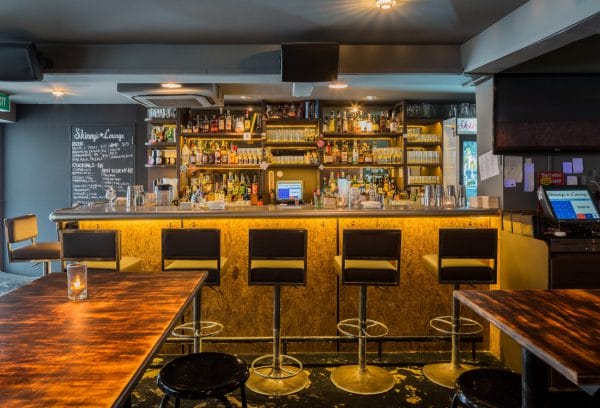 "Drink, drank, drunk" is the theme for this weekend, especially as the school holidays are currently in operation and the only safe havens from the underaged swarms of children are the places that major on what minors can't have. For those who don't drink alcohol, may your spirits rest in peace; but for those who do, here are three new bars that have recently popped up around town, that you would do well to take shelter in.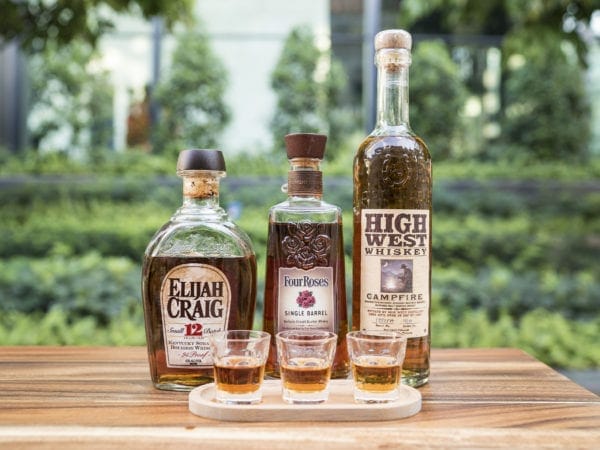 The Armoury Gastrobar
South Beach Quarter 36 Beach Road #01-01, Singapore 189766
Situated away from the bustle of the city in South Beach Towers, Armoury Gastrobar is a great new place to enjoy a mug of ice cold beer on a Friday evening. The interior is designed to a rustic theme with brick structures and concrete walls as the bar pays respect to the history of the location as a former armoury for the Singapore Military. The bar offers a range of 15 international craft beers including Hitachino Nest White Ale from Japan, Dragon's Black Pale Ale from Hong Kong and Rogue Hazelnut Brown Nectar from Europe, all available on tap. But if you're not a big beer fan, the bar also offers an extensive range of bourdens (did you mean bourbons?) and whiskies. The menu offers an original spin on modern comfort food with fresh ingredients and handmade beef patties that are inspired by gastrobar trends around western countries. If you're planning a trip down, here are three highlights you should take note of: O.G. Chicken Wings which are original American tangy chicken wings served with bleu cheese dipping sauce; 1kg Bone-in Ribeye seasoned with thyme and rosemary and served with Bandera butter and mushroom sauce; and the Classic Merican Burger that has house ground beef patty topped with cheddar cheese, red onions and bacon.
Tel: 6385 3173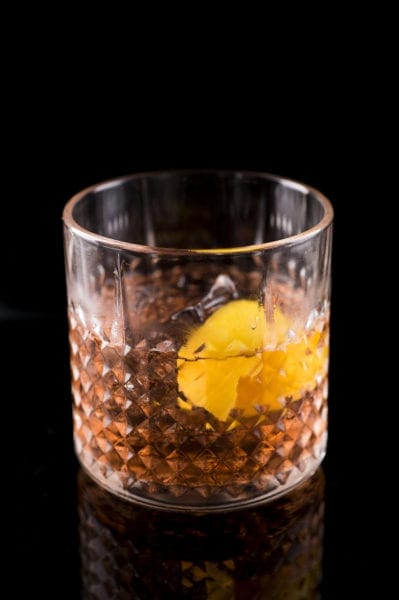 [email protected]
OUE Bayfront Rooftop, 50 Collyer Quay, Singapore 049321
Located among the financial buildings along the roads of Collyer Quay, [email protected] is the perfect bar to unwind with your best mates after office hours. Even if you need a top-grade venue to host a lunch meeting with your clients, this restaurant-bar has got you covered as well. Diners can look forward to a selection of deliciously savoury tapas featuring three different cuisines, Japanese, French and local, all to be enjoyed over a gorgeous view of Marina Bay Sands. Whatever else you choose to order, we hope you'll try the Japanese classic California Roll, the Beef Tartare on Toast from the French menu, as well as a serve of crispy salmon skin with salted egg yolk, either in that order or all at once. Top it off with your choice of handcrafted cocktails, wine or premium liquors that are brilliantly curated for your enjoyment. Recommended drinks for whisky lovers include the Old Embury, Old Tom, and Delirious, while casual gin drinkers can go for Looking Sharp.
Tel: 66344555

Skinny's Lounge
82 Boat Quay, Singapore 049870
Fully equipped with a pool table, a sound-proof room with two screens and a fully operational KTV system, and a bar serving up classic cocktails done to perfection, Skinny's Lounge is the new go-to destination for those who just want a good drink in a lively, laidback and unpretentious bar. The fact that it's open till 3am on weekdays and 4am on weekends also makes it the perfect place to go if you want to get acquainted with names and faces from the industry, particularly other bartenders who just want to kick back and relax after a long night's shift, which exactly what owner Nick Haas wants his version of a classic American neighbourhood bar to be. The menu is straightforward, with a list of simple bites to go along with two categories of cocktails: the Fast and Cheap tipples, going for $15 each, and the classic cocktails at $18 per drink, with a Make It Nice option for $3 for versions made with artisanal spirits. If you're in with a group of friends, or intend to stay there past a quick drink, we personally recommend getting the Pimm's Cup cocktail tower. Concocted with Pimm's No.1, cucumber, fruit and ginger ale, it's just the thing to keep you hydrated as you yodel your lungs out or hit some balls around. If all else fails to appeal or amuse, feel free to grab a marker from the bar and spend your evening making art on the black walls of the toilet.
Tel: 9653 8886
—–
Text credit: Vincent Loh and Rachel Ang
---