Mention Giorgio Armani and his reinvention of the classic jacket for men will undoubtedly come to mind. A visionary without qualms of abolishing conventions, he rose to prominence with the creation of the unlined jacket, a deconstructed blazer that maintained the sensual hints of the body beneath while offering a more relaxed fit. This marked a major departure from the standard straitlaced look ubiquitous in the 1960s period. He gambled on the existing standards of the fashion industry – and took off on his own, to great heights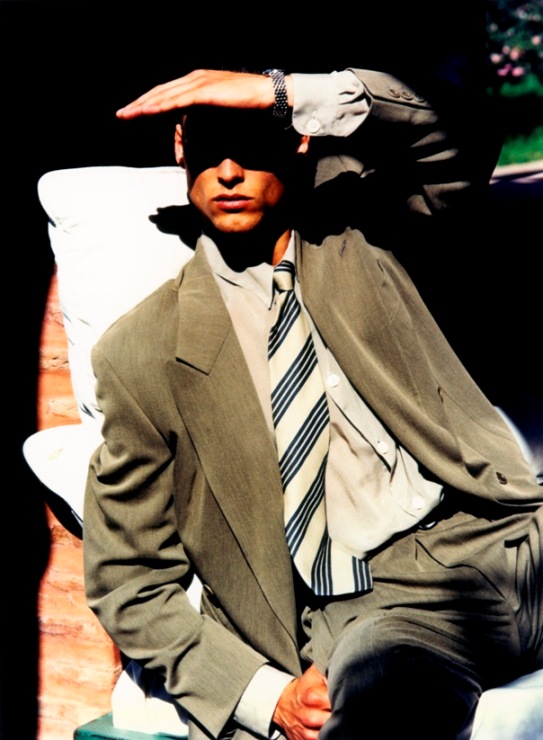 The jacket that redefined the parameters of a jacket was released in 1975. Armani did away with the standard lining and padding that had previously given jackets their stiffness, creating a more flexible and fluid jacket, for a greater ease of motion. This marked a pivotal moment in the industry, seeing a shift in the consummate menswear staple, from its rigid predecessor to the current flowing piece that could be worn by both men and women.
Another staple inherent in the Armani look comes in the form of power dressing. In tandem with the era of economic boom, Armani understood the need for a new kind of dressing – an appearance that suggests authority and substance. This need gave birth to broad padded shoulders and widened lapels that became the mainstay for both male and female designs. The masculine touch for his womenswear line appeared to be a rather strategic move, considering how that period had seen the women's emancipation movement.
Armani's emphasis on neutral colours even prompted him to create his own hue, "greige" – a portmanteau of the colours grey and beige. It is a colour central to all of his lines because, as he once explained, one couldn't be a "bright flamingo" in a city like Milan.
These innovations became the building blocks that have made Armani one of the most celebrated designers of our time, with a line of industry accolades under his belt such as the Award for Best International Designer, Lifetime Achievement Award for menswear and for art and fashion from the CFDA. 
---