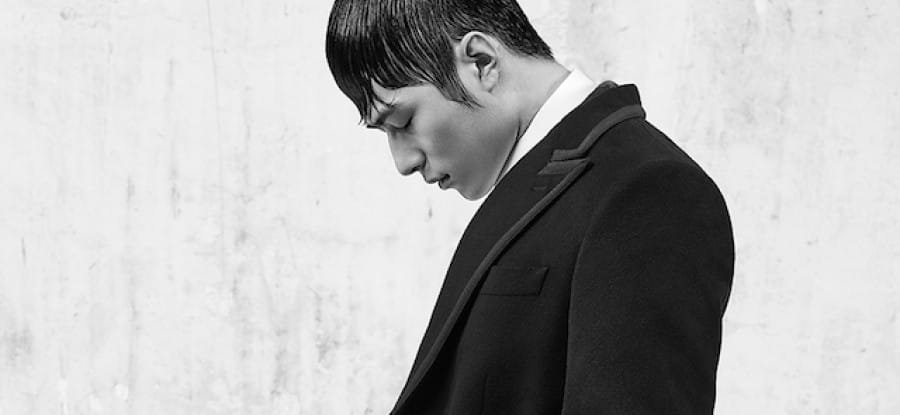 Here at Men's Folio Magazine, we greatly pride ourselves on selecting cover stars that embody the tenacity and perserverance required to rise in the Asian entertainment industry. Chen Xuedong, a Shanghainese actor, is a stickler to those virtues, which have helped build his career from a trainee K-Pop artiste with Cube Entertainment, to a starring role in Tiny Times, a drama which grosses USD300 million annually.
A passion for acting has led the tireless actor to venture into films, three of which he is currently in the midst of filming. Chen also harbours a passion for singing, a talent that makes him the complete package in the acting world. He shares his journey to stardom with Men's Folio, a journey that will only continue to grow with Chen's career.
What sort of challenges did you face as a rookie in the entertainment scene?
I enjoyed immense freedom in my previous role as a student. When I took up acting, the change in my career and identity were the greatest challenges.
How did you get involved with Tiny Times?
It's a common comment that I had a high entry point into the industry, since my first work was a movie, and an extremely popular one at that. I owe much gratitude to the man who gave me the opportunity, my director Guo Jingming, as well as the various actors who helped me out.
What other projects are you currently working on?
The ones that have been announced are 《从天儿降》《长城》和《爵迹》. There are a couple of other projects that haven't been announced. It's going to get busy. Just this year alone, I've been working for half a year without any breaks, and haven't been home in months. I'll probably work through the year before taking a break at the end of this year.
Any aspirations to pursue music again? Or have you completely set your mind on acting now?
I sang the ending theme for Tiny Times 4. When the song came on, it signified the end of the entire series. I believe I'd continue to pursue my interests in music, and hope to create works that I love for everyone. The two crafts are basically reflections of my moods, and I hope to share that with the people I love.
For the full feature, get your hands on a copy of Men's Folio's September issue.
---