The world was on tenterhooks and speculations rife about a highly-anticipated pound-for-pound showdown between Floyd Mayweather and Manny Pacquiao. Mayweather confirmed the fight back in February, which fostered even more hype, leaving fans around the world brimming with expectation. The hysteria over this match-up is largely justified, especially when you pit two of boxing's most endeared personalities in a heavily monetized match, right smack in Sin City itself.
The statistics are daunting: at USD250 million, the fight is considered to be boxing's largest blockbuster, with ringside seats going at $40,000 and above, complete with important names in the audience. All these figures proved to be mere digits served to impress as Saturday's controversial match turned out to be a flop; a vivid misrepresentation of what a history-making showdown should be, with Mayweather being booed by his very own countrymen, it is obvious the match was tipped to fail.
The spectacle might be a letdown, but if there's anything certain about boxing, it's all about showmanship. Grand entrances are important, because much can be gleaned about a fighter's style by the way he enters the ring. A confident boxer is self-assured both in and out of the ring, and a fighter might spell his own doom when he appears to overindulge in his capabilities by coming off as cocky or arrogant. These attributes extend well beyond the ring, with boxers flaunting their style cues because they can. Floyd Mayweather's excessive character can be ascribed to his materialistic persona cultivated off-ring, building his notoriety off Lamborghinis and rubber-bound stacks of money. While we're not an advocate of the Moneyman's style, there are other noteworthy boxers who pull off styles as well as they pull punches in the ring. Here are some of our favourites.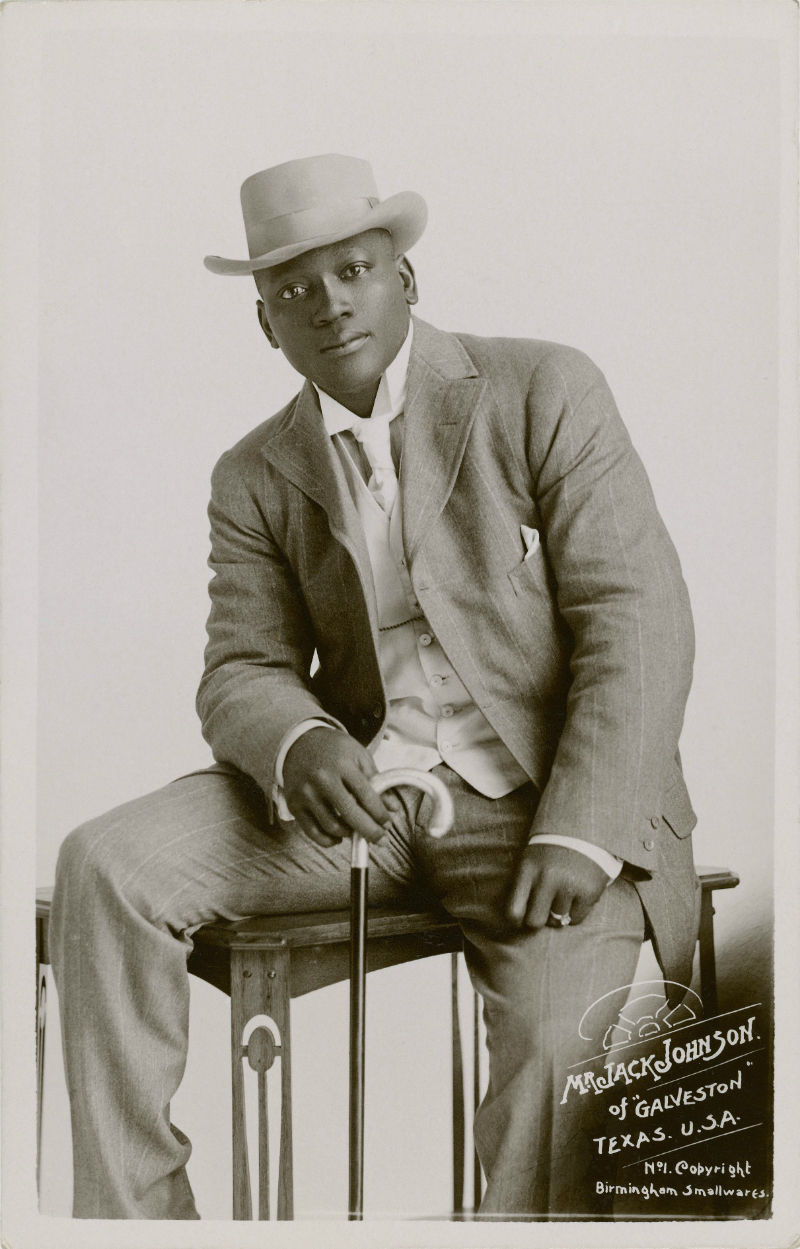 1) Jack Johnson
Record: 53-11-9, 34 KO
Career: 1897-1931
Nicknamed the Galveston Giant, this mammoth of a man is known to obliterate his white opponents, crowning him the first African American world heavyweight boxing champion of the Jim Crow era. With a penchant for women and fast cars, he is understandably fastidious about his appearance, and commonly spotted in super-sharp bespoke suits.
2) Nassem "Prince" Hamed
Record: 37-1, 36 KO
Career: 1992-2002
With a staunch commitment to leopard-print boxing trunks, tied in with showy ring entrances to the beat of reggae sounds, Hamed has us uncertain whether to focus on his 37 – 1 record including 36 knockouts, or his impressive showmanship that seems to precede his reputation as a fighter. He doesn't cut corners when it comes to grandiosity, not when he once came to the ring riding a flying carpet.
3) Jack Dempsey
Record: 61-6-9, 34 KO
Career: 1914-1927
Unarguably one of the most iconic boxers of his time, Dempsey's style is as clean as the way he disposed his opponents in the ring. Sporting a slicked-back hairdo favoured at the time, he is quite possibly the Great Gatsby in the arena, complete with three-piece suits and strikingly handsome features that serve to invite comparisons.
4) Muhammad Ali
Record: 56-5, 37 KO
Career: 1960-1981
A boxing list is never complete without the man who "floated like a butterfly but stung like a bee". An undisputed name that resonates well beyond the fighting community, Ali is considered to be the greatest fighter to grace the sport. His style reminds us of his victory over his opponents – effortless.
5) Joe Frazier
Record: 32-4-1, 27 KO
Career: 1965-1981
Joe Frazier, who shared a close relationship with Mohammad Ali, was remembered mostly for his bouts against the man himself. Off the ring, he is highly particular about his sartorial game, with his predilection for everything tailored. A style fit for a world champion indeed.
---