To the working adult, the words "we have a long weekend!" are probably some of the most beautiful to hear, possibly second to "you're getting a pay raise". Luxuriating in bed through the whole weekend may seem like a fantastic idea, but here are some better options to make the most out of the Labour Day Holiday, and ease up the Monday blues when the dreaded day comes around.
New Makegolli Cocktails for the Rice Brew Lover at Joo
Inspired by the diversity found in Korean cities and their renowned districts, Korean bartender for Joo Bar, Eddy Jang, conceptualized a series of five cocktails to encapsulate the unique atmosphere of these areas. Each cocktail is based with Joo Brew, a house-made, organic makegeolli that is a light-bodied and mild accompaniment to the flavourful tipples. The heady Itaewon Freedom cocktail is one of the richest on the menu – a Balvenie 17 Year Double Wood Single Malt and cinnamon-coffee infused vodka mix, laced with Joo Brew.
Visit Joo Bar at 5 Tan Quee Lan Street.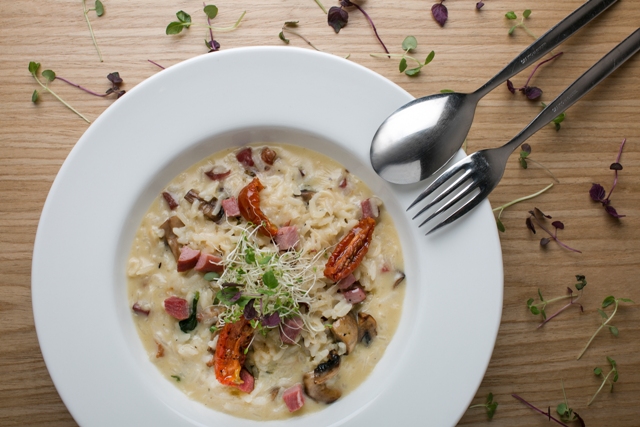 Don't Miss Out on Gourmet Dinner at The Missing Pan
Euro-centric cuisine takes over The Missing Pan's menu with the latest additions on main courses and shareable appetizers. Let your palate traipse around Europe, starting off with the Spanish Chorizo Fiesta, before sauntering to Italy by ordering the decadent Smoked Duck Risotto. Make your final pit-stop in France for the aromatic Lychee & Lemograss Crème Brûlée, and fulfill your continental gastronomic experience, all in a cozy brasserie.
Visit The Missing Pan at 619D Bukit Timah Road, #01/02-01
Wear Abstract Art
Singapore-born, American photographer, Kevin Ou is displaying his abstract light photography project, Kinetic Abstraction, as part of Kevin Ou: The Sew Out Show, a collaborative exhibition with The General Company. 14 photographs captured on long exposure will be showcased, and patrons who want to take the art home can choose to have it printed on accessories such as laptop cases, smart phone covers, bowties, cushions and more. The exhibition is free of charge, but purchasing a custom accessory starts from $50.
Visit Kevin Ou: The Sew Out Show at tcc – The Gallery, 51 Circular Road
---