An indelible experience is the best thing to give to your dad this Father's Day, topping all other gifts he has gotten over the years. It is the one immaterial thing that lasts, etched into his memory to treasure forever. Set the right tone with a great place to celebrate his special day, depending on his preference of course — from the loving family man to the cool-looking figure you look up to, we have got your man of the hour covered.
For the Family Man
The Bicentennial Experience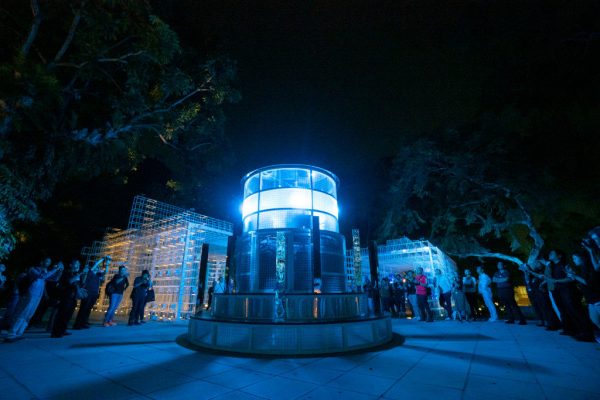 This modern time capsule is fit for the whole family – good to fascinate the kids, but also sophisticated enough to capture the attention of the adults. It features a cinematic journey called "Time Traveller" that has five rooms re-enacting particular time periods in Singapore, and an interactive trail called "Pathfinder" with eight pavilions and installations that demonstrate the historical elements that were paramount to Singapore today. The last attraction is "Echoes", which screens fictional stories from historic times to wrap up the entire experience with sentiment. Definitely an interesting way to learn about Singapore's heritage, and worth the special experience as a family this Father's Day.
"Time Traveller": Monday 8.30am to 5.30pm, Tuesday to Sunday 8.30am to 10pm (Fort Canning Centre, 5 Cox Terrace)
"Pathfinder": All days from 8.30am to 10.30pm (Fort Gate)
"Echoes": Tuesday to Sunday 7pm to 10.30pm (Fort Canning Green)
Go-Kart Racing
Go-karting is not new, and the KF1 Karting Circuit is definitely one of the most realistic and safest options for a fun afternoon of racing. It provides karts for all ages (above 140cm in height) and is designed to be identical to typical F1 racing tracks to give that authentic Grand Prix experience. Dads finally get to go neck and neck with wife and kids, as a little healthy competition keeps the family up and about — just remember to book ahead of time, as they play host to many events.
Available all days except Mondays, 1 Turf Club Avenue, 738078
For the Cool Dad
Ultimate Drive
It is the secret ambition of every cool dad to drive a supercar, and, believe it or not, Ultimate Drive provides a joyride service that does just that. With a fleet of Lamborghini, Ferrari, McLaren and Porsche to pick from, take the Singapore F1 circuit route starting from Bayfront to the ECP/MCE highway for an unforgettable tunnel experience with roaring engines.
Experience supercars by contacting Budd at [email protected]  or +65 8838 7997
Kombucha Tasting & Pairing
Throw a curve ball with kombucha. The idea is expected to be fairly new to typical dads, but maybe it is time to change up that classy beer and get acquainted with the probiotic benefits of fermented tea. Drop by The Wellness Insider for a kombucha tasting and pairing session to open up you palette to a healthy drink and healthier bites this Father's Day. Not that beer isn't cool, but why not be cool by cooling off with a healthy drink? Book tickets in advance to treat you dad to this experience.
Available on 16 June 2019, 3pm, The Wellness Insider, Blk 80A Telok Blangah Street 31, 101080
For the Foodie
The Edge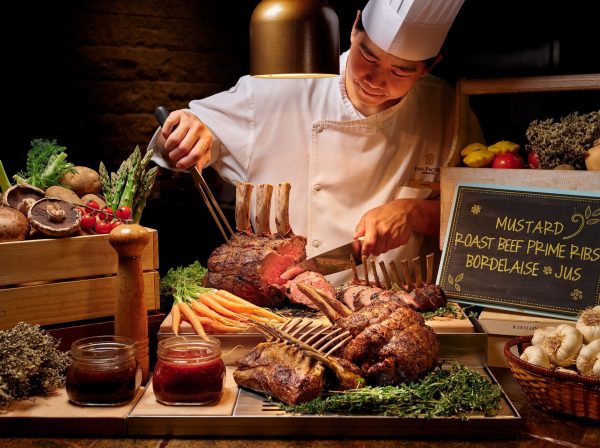 Feast your eyes on a huge and sumptuous selection of Boston lobsters, seasonal oysters, braised beef short ribs, Nyonya sambal serai pork belly and many other dishes that is more than enough to make any food-lover dad salivate. The experience is topped with a visit from your favourite Marvel superheroes specially for this Father's Day, and having Captain America of Iron Man wait on your table will definitely as be gratifying as chowing down on the glorious feast.
Available from 14 to 16 June 2019 at Pan Pacific Singapore, 7 Raffles Blvd Level 3, 039595
The Salon
The easiest way to most dads' hearts is a good ol' barbecue, and The Salon fires up a live grill station alongside an international buffet. Expect sizzling local delights such as sambal stingray or other western beauties like steak and gourmet sausages; there are even dedicated buffet spreads and an activity station for kids here. The perfect family-friendly restaurant to satisfy the food-lover dad while celebrating Father's Day.
Available on 16 June 2019 at Hotel Fort Canning, 11 Canning Walk, Lobby Level, 178881.
Shang Social
If your dad has not had the chance to visit Jewel Changi Airport, do not pass this opportunity up. Shang Social is offering an exquisite six-course set lunch/dinner to entice a journey to the East. The feast involves 8-head abalone, braised Boston lobster noodle, their own dim sum platter, and even a complimentary set of homemade XO chilli sauce. They even offer specially curated dishes by resident chefs, and have private dining rooms for those who prefer privacy.
Available from 15 to 16 June 2019, #01-219 to 222, Jewel Changi Airport, 78 Airport Boulevard
---
Luxify listings
Powered by